There is nothing quite like escaping away on a weekend city break, quickly immersing yourself in as much food, culture and beautiful surroundings as you can manage before returning to normalcy - just in time for work on Monday. As a native of the United Kingdom, Belgium makes for a perfect weekend getaway; it sits close enough to ensure travel doesn't cannibalise the holiday time and offers an excellent range of history, architecture, food and multiple cultures thanks to it's largely differing areas: each with their own languages and customs. This was the trip where we took the opportunity to test out the Eurostar - the smooth and comfortable train linking the United Kingdom to the mainland, and while it may have taken longer than a budget flight it was certainly an experience in its own right.
Our journey begins with us fresh off the train, heading out of the station, across the dual carriageway, and onto the cobbled streets where you find yourself leaving the 21st century behind and entering a bubble of pure Belgian tradition. Even though we travelled in late October we were blessed with gloriously blue skies and sunshine, capped with that fresh autumn breeze which is just sharp enough to keep you awake. The narrow intertwined streets and long runs of terraced buildings ooze history and while they sometimes feel claustrophobic they really add to the character of this great city. But as you advance through the streets, over the canals and into the Markt the cities warm and welcoming atmosphere begins to shine - the towering Belfort greets you, surrounded by a range of buildings constructed some time in the last Millennium. The bustle of the shops, restaurants and cafés, with their external seating areas adding to that European style you expect on the mainland (Rarely in the UK however, far too rainy for that). But the heart of this city doesn't stop with this square, pick almost any road that spiders from the main square and you'll find more amazing architecture and truly special spaces: as you head out you will find a huge array of stunning Gothic architecture, peaceful green spaces and spectacular bridges spanning the waterways. Pick a direction and point a camera, you're sure to capture a beautiful photo! We were positioned just a 5 minute walk from the Markt, but almost anywhere in the city is guaranteed to have a beautiful view - ours was of the Church of Our Lady, which when illuminated by sunrise really made every morning feel magical.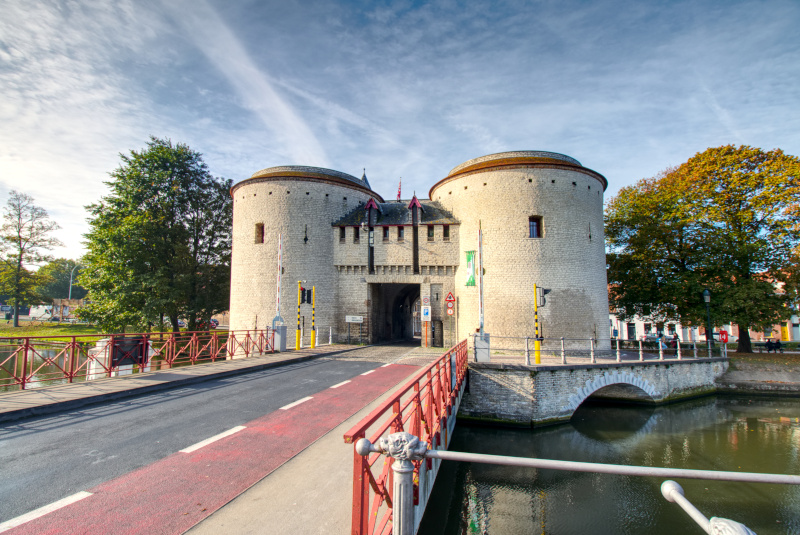 Although Bruge's Gothic architecture is enough to give the city its mystical charm all by itself, it also had a handful of surprises on offer which always gave the city a feeling of having a few extra secrets up it's sleeve. A walk to the outer edges of the city proper, you will find the Bonne-Chièremolen, Sint-Janshuismolen, De Neuwe Papegaai and Koeleweimolen - a run of 4 remarkable windmills atop hills, on the edge of Bruge's encircling waterways, something truly magnificent and a real shock to find if you aren't expecting them. Following the outer canals you can also discover the various gatehouses that would have combined with the canals themselves to form Bruge's defences, in a more medieval time. Every inch of this city has something to discover, from it's beautiful core in the shadow of the Belfort, following the canals into the outskirts where you will find many green spaces and wonderful views - this is a city which begs to be explored
It probably doesn't need mentioning, but the Belfort itself is available to climb, although if you time your visit wrong you should expect a long queue. Beyond that, if you are in the mood for something spiritual there are plenty of Churches and Cathedrals but the Basilica of the Holy Blood is the one I would recommend, the ornate external fixtures lined with gold give way to a stunning interior which is said to house blood of Jesus Christ himself - regardless of any scepticism you may hold, you will probably enjoy the beautiful building itself for the staggering piece of architecture it is all the same.

Plus, even if the architecture isn't for you - that isn't the limits of what Bruge has to offer. There is a long list of museums and art galleries to suite every taste, from the traditional offerings within the Groeningemuseum, or if you fancy something a little more out-there you should check out De Oude Steen - The Old Stone, currently home to a torture museum. Are you a little more of a sweet-toothed? Choco-story has everything you could want, with a stop off at Choco-Jungle Bar afterwards. Of course, if savoury is more your thing, a visit to the Frietmuseum might get your appetite going - an inexpensive history lesson into Belgian Fries. I could go on and on without even scratching the variety of museums Bruges has to offer, this will be on you to dive into the travel guides and find the perfect match for what you want to see.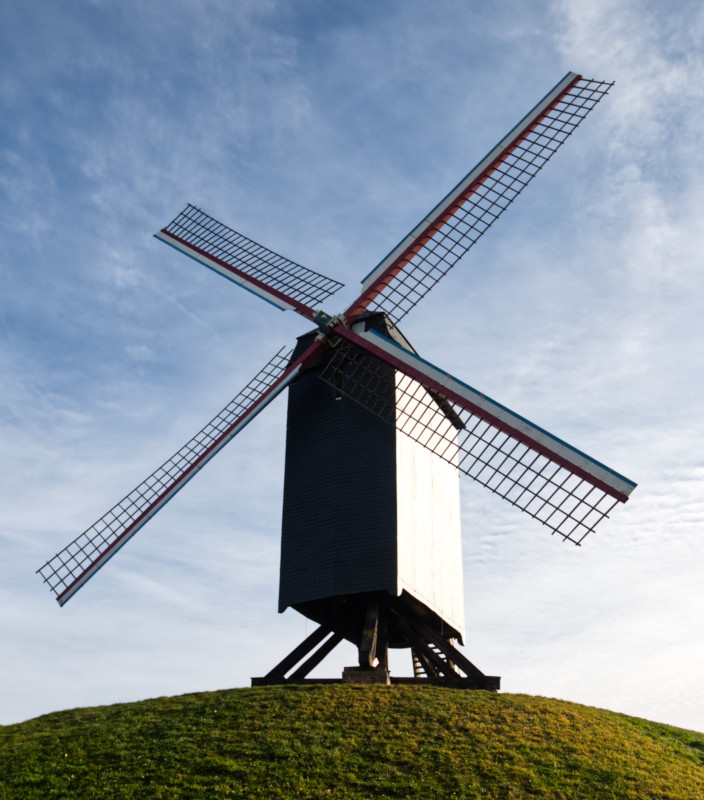 Onto the food - the wonderful food! The beauty of being on the continent is the range of quality, authentic food, and that isn't just limited to what Belgium has to offer. You can tour the area and find traditional Belgian foods, or pan-European cuisine, while some of it may be in the tourist traps with extortionate fees and a lacklustre offering, using the usual review sites will find you something of quality without bleeding you dry. We mostly found ourselves frequenting the local Italian restaurants and getting some authentic fries from the burger place near our hotel. But for me, most places are defined by their quick grab food - street vendors and hole-in-the-wall eateries make a city, and Bruges was no exception. Taking a break from a walk to grab a chocolate-drenched waffle never disappoints! And something else that never disappoints is the beer - Belgium is famous for its wheat (Witbier) with almost every bar and restaurant offering a great range of national and local examples. My favourite watering hole was 't Brugs Beertje, a true tasting house with a warm and welcoming atmosphere, rivalling even some of the best British pubs and completing blowing them out the water in terms of variety on offer! That being said, if you're in Bruges you have to check out the local brewery...
In the heart of the old city is Huisbrouwerij De Halve Maan, a brewery that has been active for half a millennium, with the current operators going for more than 150 years. Their tour offers a guided trip into the twists and turns of the old city buildings, climbing your way all the way to the attic learning about their traditional methods and modern solutions from a jovial tour-guide. I won't spoil anything about the tour, but it is absolutely worth your visit and be sure to stick around for the final tasting test where you get to sample a handful of their best stock. Fair warning: If you don't like steep stairways and cramped corridors, you may have to give the tour a skip and just spend your time in the bar instead.

Bruges is already an absolute stunner by day but you should definitely take the time to explore the city at night - exploring the cobblestones, as the city begins to sleep, with the buildings and canals illuminated by the street-lamps, is as peaceful and calming as any European city can be. Take a stroll through the streets at night, possibly stopping off to grab a drink, and no matter where you end up you're sure to find something worthwhile.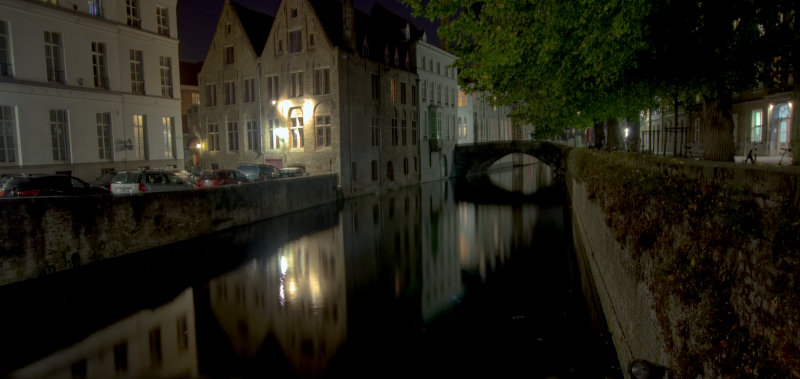 And that about covers it! I'm sure you'll love Bruges, from the canals to the square, the parks to the alcoves, the museums to the bars there is just about something for everyone in this fairytale city. While this is hardly an exhaustive breakdown I think I have painted a picture of what Bruges can be like, and if you're travelling from almost anywhere in Europe it is the perfect destination for a relaxing weekend away.