I have a love-hate relationship with cities. A city represents all the amazing achievements of human kind - the pinnacle of what we can do as a species. But for all of their greatness they often come with some sacrifices, be they the fresh air I love so much, our individual privacy, or even outright safety. Too many cities are happy to demolish its past, pave over their greenery and erect bland brutalist blocks all in the name of progress. It is for all these reasons and more I have spent the last 10 years or so gravitating away from cities, towards the freedoms of the countryside and coastal retreats. But when I explain my preferences to people, a surprising number give me the same answer:
Give York a chance, I think you'll like it...
Now as someone who hated cities I basically assumed I would not find anything in York that I didn't see elsewhere, but when you dig into it you can really see why York is something special - heaps of history mixed with all the modern amenities and culture, topped off with Northern hospitality and some proper pubs and grub. So why not? In 2018 I decided to surprise my girlfriend with a weekend break to the heartlands of flat caps and whippets.
We hit the road in late November, and despite all the hustle and bustle brought about by the spectacular Christmas Markets, we managed to get a steal of a room at the perfectly situated
York Minster Hotel
. A beautifully decorated traditional terrace hotel, the jovial greeting - describing 1°C as 'T-shirt weather' - plus some Yorkshire Tea and a kettle waiting for us in the room let us know we had chose our lodgings well. Wasting no time we headed out of Bootham and into York proper, with the sun setting over the masterwork architecture of the Minster we decided to find somewhere to eat and maybe grab a pint or two of
something from the local brewery
. In a single weekend York really did earn its place as my favourite city in all of the United Kingdom, and hopefully I can convince you to pay it a visit with some of the highlights from our trip.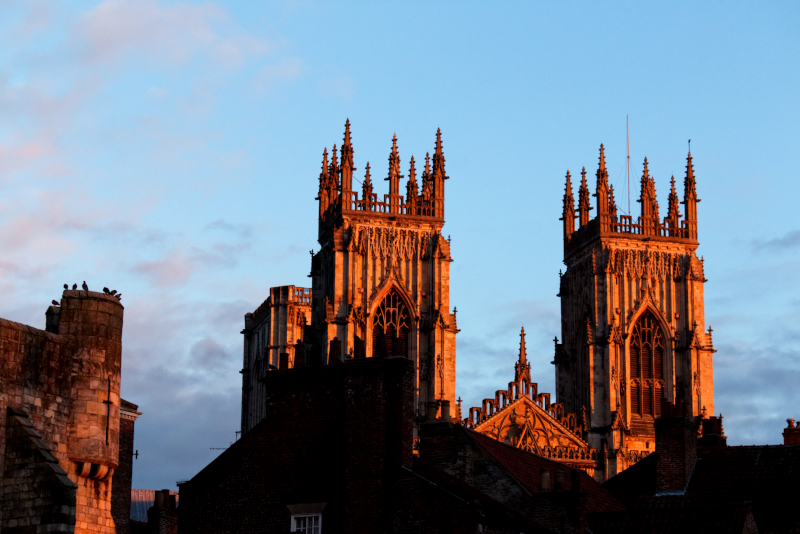 York Minster and the Shambles
I am going to group these together because if you have ever considered a trip to York you will have certainly heard of these. Unfortunately, we did not get the chance to climb the Minster (as you will come to learn we have a habit of going to places with famous towers/buildings and not being able to climb them) due to a busy weekend and extra events on, but just taking the time to view the building, both inside and out, is worth the price of admission. The building is so spectacular it is easy to overlook some of the great things to see dotted around the near vicinity, including the
Constantine Statue
, Roman Columns, Dean's Park and the South African War Memorial. Wherever you may be the Minster dominates the skyline but you should walk the perimeter to really soak in the detail and spectacular grotesques the building has on offer.
Between its
history
and affiliation with the Harry Potter franchise, the Shambles needs no introduction - it is easily up there as one of the most famous streets in the United Kingdom, if not the world. Between its overhanging timber-framed buildings and traditional cobbles, the area simply oozes history. While I would expect a visit to the Shambles is a given if you are in York, I would recommend dragging yourself out at dawn or waiting till dusk to have this stunning street all to yourself. If you fancy it, you can even grab some Potter memorabilia while you are there...
Clifford's Tower
Pushing away from the centre and typical tourists spots, those in search of a some real York history must take a trip to Clifford's Tower, the keep of York Castle. Flanked by the rivers Ouse and Foss, it is easy to see why this would have made a formidable fortification in times passed. Not only does this offer a window into York's long and truly interesting history, but this tower sits perfectly atop its Motte to give unparalleled views of the York skyline. If you are out there unprepared grab the guidebook from the entrance to get the most from the tower, and if you are hungry for more head to the adjacent York Castle Museum to learn your fill about this areas history.
Once you are done, venture forth along the rivers in any direction - you are certain to find something worth investigating and at the very least there are several beautiful bridges along the river and the city walls yet to explore.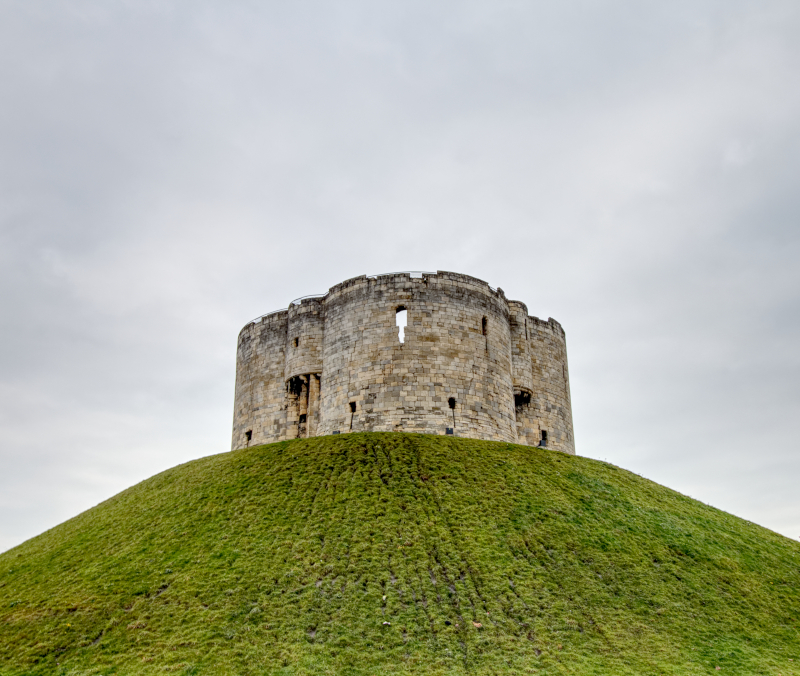 York Museum
Even if the idea of a museum trip isn't your cup of tea, you should still visit York Museum to take a stroll around the grounds. Our favourite part: the squirrels! These cute little critters are more than happy to eat straight from your hands and pose for a photo. Oh, and of course if you are looking for more history, culture and education then the museum does offer that in spades. Be sure to pay a visit to the remains St Mary's Abbey, walk the Dame Judi Dench Walk along the river, check out the York Observatory and when all is said and done grab some food from The Star Inn the City.
Regardless of what you are looking for, I do genuinely recommend a quick stop at the Museum grounds as part of your walking tour.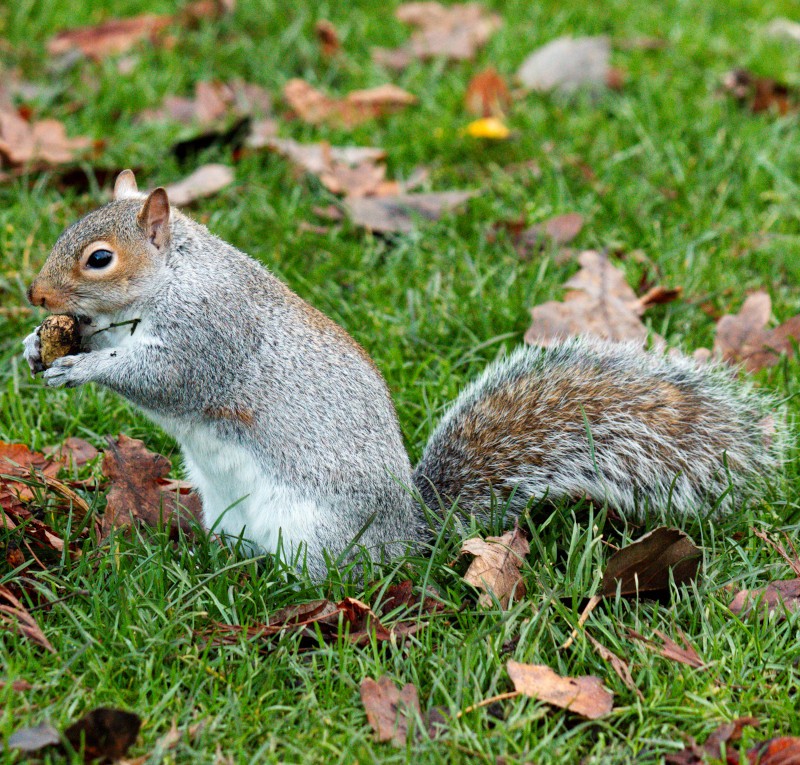 Just get walking!
I could go on, but as you may have noticed York is truly a walking city - don't expect to get far with a car! I think York is one of the most walkable cities in England, not just because its compact historic roads are definitely worth seeing on foot, but because there is always something to stumble upon you could easily miss behind the wheel. If you are after some inspiration, let me give you a suggestion for a nice walk that will let you see a touch of everything I have suggested:
Starting at the Shambles ideally early to avoid the crowds, head south towards Clifford's Tower,
After having explored to tower (and the Castle Museum), cross the river at Skeldergate Bridge,
Once across the river you should be able to find access to York's walls, when in a walled city you must walk the walls!
Following the walls you will get to see just how varied York truly is, from some of the more modern builds in the East of the city, the mix of old and new as you progress ending with the perfect sight-line to the Minster - all the while passing gatehouses and towers along the wall.

You will naturally leave the wall walk as it slopes down to road level - head across the river again and make your way towards the ever present landmark of the minster.
Before viewing the Minster, take a detour off of the road into the Museums grounds to explore, make sure to check out St Mary's Abbey!
It is finally time to make your way to the Minster - hopefully the weather will allow you to climb the Minster, but enjoy exploring the building and its surrounds regardless.

Then the rest of the day is yours! Depending on how long you spent in the various museums and other pit-stops you make, I would estimate this route to average about half a days exploration but it will certainly give you a good lay of the city and hopefully help you find some inspiration on where to spend your afternoon.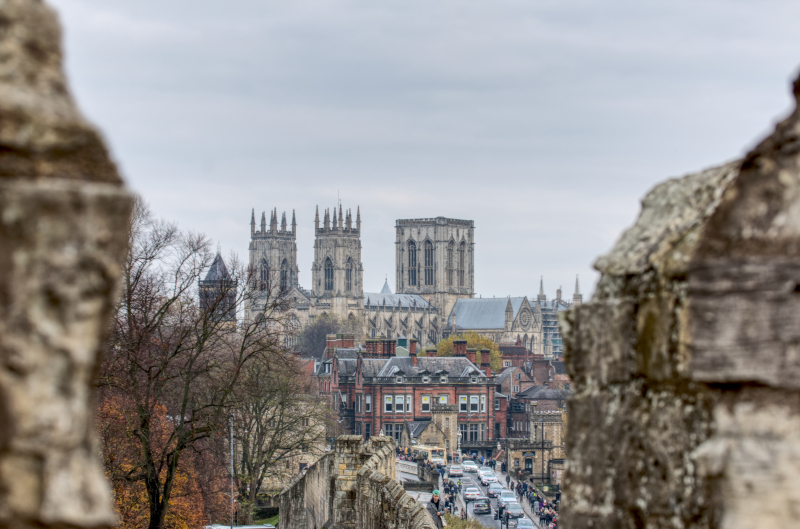 Food and Drink
Food and drink is a bit more difficult in York - the real problem is it was all so damn good! While I would love to recommend "Thor's Fries", chopped German sausage with amazing topped fries, it came from the Christmas Market making it a bit tricky to get in April. However, I did learn after the fact that my Christmas Market supper came from my favourite eatery of the weekend: The Shambles Kitchen. A fairly unassuming shopfront situated on the Shambles itself, this Sandwich shop serves up some of the most amazing sandwiches I have ever seen. You'll get messy but damn if it isn't worth it. With all of the great eating York has to offer it must be said their food was truly something special.

Drink has exactly the same issue - every bar and pub I stepped into had a healthy selection of ales and you really cannot go wrong anywhere. My favourite pint of the weekend came from the Three-Legged Mare, close to our hotel we hit this place up on the first night and not only was this where I got to first try my preferred drink of the weekend, Yorkshire Terrier, but its selection of ales and Belgium beers meant I would be more than happy to spend a long evening here. A Best Bitter with a warm welcome, everything I ask of a watering hole.
Honorary mention to The House of Trembling Madness, unfortunately I never did get to drink in here, the popularity immediately hits you with the queue leading up the stairs, but the shop on the first floor kept our hotel room well stocked with some top quality drink. Hopefully I will start my next visit to York by finally getting to enjoy this spot properly.

With all said and done...

I sincerely hope you take the time to visit York, as I hope I made clear in the beginning of this it takes a lot for me to like a city, but I truly do love York and cannot wait to visit it again. York is the perfect balance of everything I want to love about cities while not ending up like every other one: Proud of its heritage and maintaining its history, while developing all of the perks of a modern metropolis (Hopefully without the crowding). Even if you don't share my interests, there are plenty of other options for entertainment, shopping, enrichment and relaxation; whatever it is that may draw you here I am sure York will deliver and you will be as hungry as me to return.
If nothing else I must return so I can climb the Minster proper and hopefully get a quiet pint, free of the Christmas rush - as much as the market is worth a visit I cannot wait to explore in peace...

You could also consider
Unfortunately my time in York was limited so there were some options I ran out of time to check out. All of these came well recommended so maybe you will find something here worth a visit: