Phones are amongst some of the most amazing creations of modern man, but that doesn't mean you have to abandon them when you want to get back to basics. While most people will recommend you ditch the digital and enjoy the moment, you should give them a chance to enhance your enjoyment of the natural world - while i absolutely recommend taking a break from things like social media while exploring, some apps can help keep you on the right track where others might encourage you to go off exploring further! Here I outline 5 apps that I tend to always have on me, and might be of some use to you too...

I am going to gloss over some of the more obvious mentions unless I have good reason to mention them (one popular Google app has made the list, but its a specific feature I want to focus on), while things like Google Maps & Apple Maps can absolutely make getting around easier I can safely assume people are very familiar with them. Most of the items I will be discussing on this list are fairly UK centric, and where possible I have suggested viable alternatives for international use - if you happen to know a great substitute app for the list let us know by getting in touch!

Something to help you navigate the hidden paths: OS Maps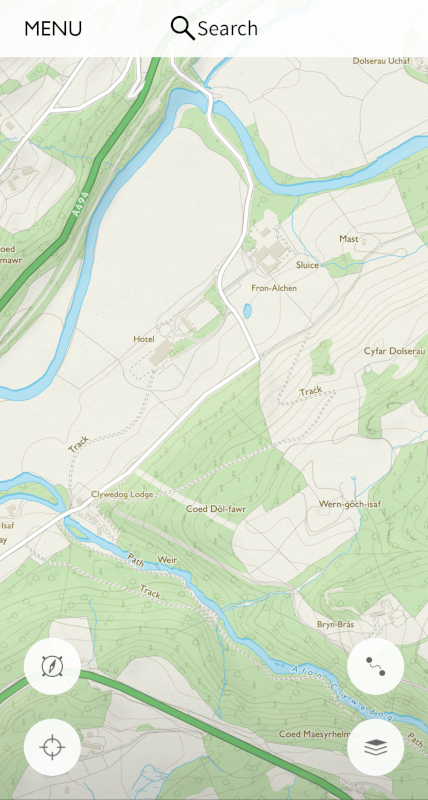 The Ordnance Survey is "Britain's Mapping Agency", dedicated to producing some of the most detailed and useful maps of Britain that are available, and their app continues this high standard as one of the most hiking friendly map apps that exist today. It includes route planning and recording of your walks as well as the ability to share routes and much more. The standard free maps that are included are superb quality, but if you need something specific you can purchase more and if you have purchased one of their paper maps that includes a digital copy you can save it to your account to keep it with you.
The thing I really must emphasise here is just how great even the free maps are, they offer an amazing amount of detail and have featured every path and track I have ever seen! Plus the topography means you can get a good idea of what you're getting yourself into, no nasty surprises when a trail becomes a tough scramble as the contour lines will warn you. If you have a handheld GPS this app still makes a great back-up to it (ideally with a paper maps in-case the batteries should let you down) and just generally means you can plan your routes prior to hikes while sat on the sofa in comfort.
Unfortunately, the OS maps is limited to Britain (As the Ordnance Survey is a British organisation) and it is often difficult to find this level of detail in other countries, NatGeo offer an app of their maps which is called Gaia GPS (you can learn more here) - it is a solid alternative for those of you adventuring outside of Britain.
Whatever app you decide to go with having a map that offers a great level of detail, with topography and an huge list of known routes is absolutely vital in both planning and navigation - make sure you have an app like these on your phone at all times!

A little fun on your adventure: Geocaching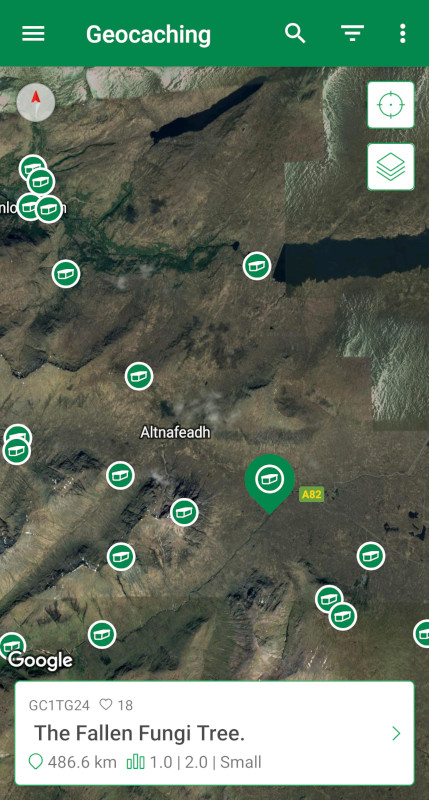 Geocaching is an exploration game which has been the source of many an adventure for us - when we can't decide what to do for the weekend we will often just say: "Shall we go Geocaching?". For those unfamiliar, the premise of Geocaching is simple: the map is littered with various icons depicting the type of cache you will be searching for, all you will really need is a good set of boots and a pen to get going. Pick a Geocache and use the details linked to it to find your way; details attached to a Geocache include a navigation point which will notify you when you are getting close, a general description along with hints provided by the author, and other users may leave comments and photos as an additional helping hand. Once you find your cache the contents vary but almost always include a log for you to sign and date (along with a digital log in the app), sometimes a cache can even include small trinkets that can be swapped among players. Caches can even get more involving, with some spanning multiple across a marked route for you to follow that will take you all around a given area.

Geocaching is an excellent diversion for any day out and can give members of the family something to fill in the hours on a long hike. The free version is unfortunately quite limited, the yearly subscription unlocks the bulk of the caches but for how much fun I have gotten out of this app the payment is worth it.

Extra info for when you are at altitude: UAV Forecast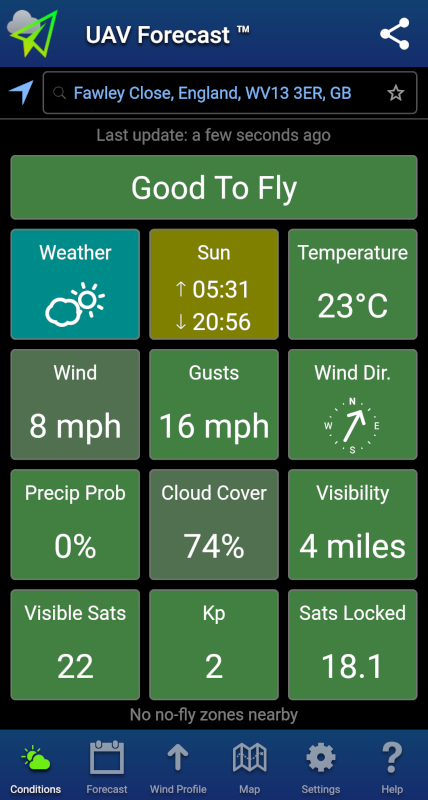 Admittedly, UAV Forecast might not sound like the perfect accompaniment to every hike - its name implies that a drone of some-kind is required and for the most part I agree. Any drone flyer should have an app like this as a personal assistant to judge whether weather conditions are optimal, from the basics such as if the wind-speed is too strong to things like measuring visibility and cloud coverage, it's just an essential piece of your kit. But this app can also be useful when planning your hikes - as it is focused towards flying at altitude it can be an excellent judge of what conditions will be at the summit of most mountains, as a general rule if the conditions are bad for the drone they won't be much better for you when you reach those altitudes.

If you are looking to fly then you will absolutely want to make the most of UAV Forecast's map which displays a range of no-fly/restricted-fly zones, enabling you to fly safely within the law. It also offers a wind profile system which is critical in judging just how much the wind changes as you ascend. I have almost always found the weather predictions to be spot on, and while some features are behind a pay-wall the free version is feature rich and well worth checking out.

Learn something while exploring: The Wildlife Trusts Nature Finder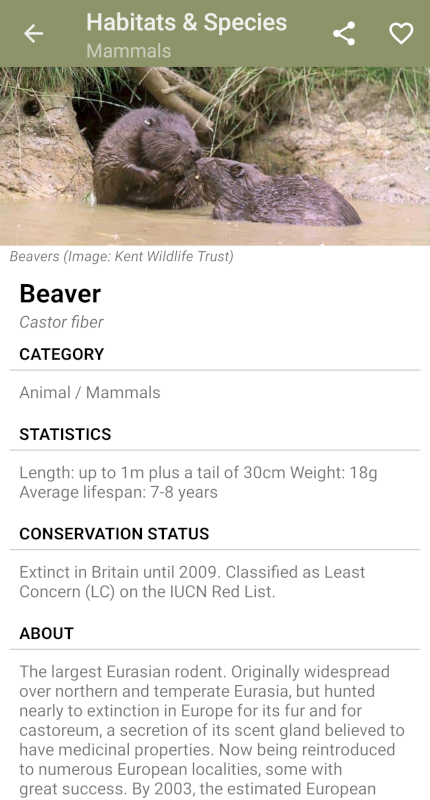 The Royal Society of Wildlife Trusts is another UK centric organisation dedicated to the preservation of wild places and the wildlife that inhabits it. They manage a huge number of locations around the United Kingdom which are home to some of our most unique and interesting flora and fauna. Their app is a glossary of that flora and fauna along with a list and map of where you can find The Wildlife Trusts many reserves, including some details about what you can expect to find in each spot and a photo. This app's map is great for when you are out exploring and want to find something new nearby, as the Wildlife Trust are so spread out and numerous you will often be pretty close to one of their locations.

Having an index of wildlife and interesting spots is a great thing for when you find yourself without a destination, and apps like this Nature Finder can even find local events that may be to your interest. Lots of other organisations offer a similar reference app to find new things, if you enjoy gardens and historical buildings then The National Trust offers an app which might be of interest to you. Either way, apps like these can be useful in finding new places to visit or learning about the wildlife around you.

A life-saver abroad: Google Translate/Google Lens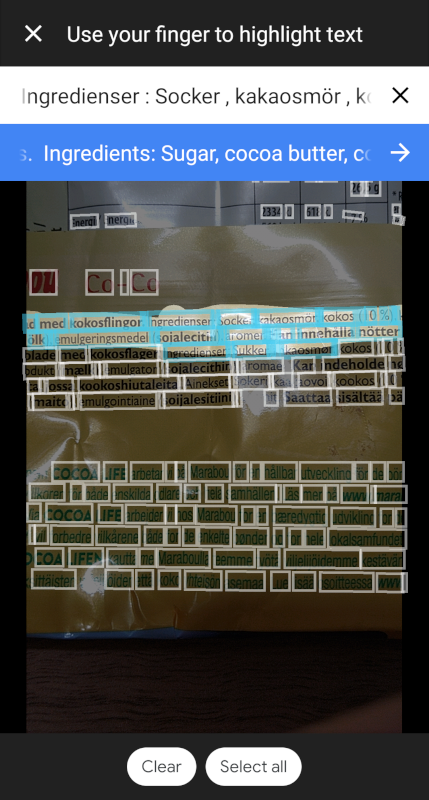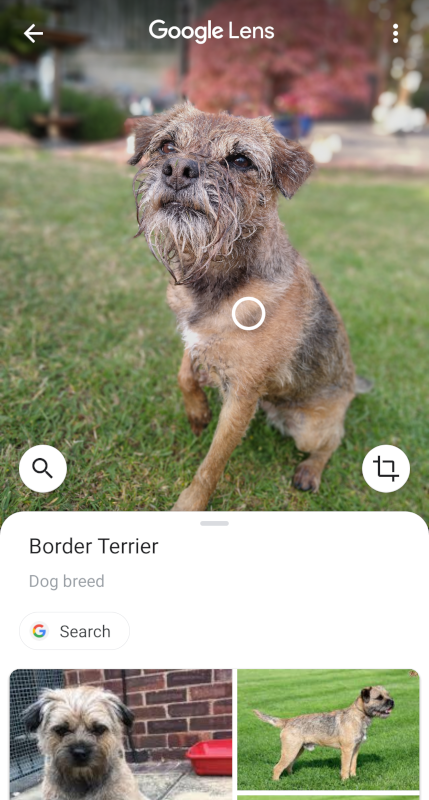 I would be incredibly surprised if you have never heard of Google Translate - for most people it is the de facto standard in getting short snippets of another language translated. One thing I want to talk about is a feature within the Google Translate app that not many people may have encountered before: it can live translate text using your phones camera, simply open up the translate app, click camera and point it at what you need translating. In real-time, the app will overlay translated words, and if you're having any issues you can snap a photo and highlight the text you need translating, as seen in the screenshot above. For someone like me with food allergies this is, quite literally, a life-saver! Before I travel anywhere abroad now I will open the Translate app, download the language pack of where I am going (to avoid any connection issues) and I can travel safe in the knowledge that I have one of the most exhaustive and quick translation dictionaries stored away in my pocket.

Furthermore to the Translate app is Google Lens - this app is another one designed around your phone's camera and is generally packaged with every Android phone on the market, some even feature a quick launch button from within the camera app. This has the option for translation, it will scan text and push it to the translate app, but has so many more features for identification, with a surprising amount of success, of what is on screen. This is a great addition when travelling somewhere new because all you need to do is point the Lens app at a landmark and it will tell you exactly what you're looking at. Out in the wilderness and see a plant or animal you don't recognise? No problem! You can get an answer in seconds (for demonstration purposes my dog Bella is shown above!)
Hopefully you will find a new tool to aid you on your travels from some of the apps shown above, and with it you can venture forth with the worlds knowledge in your pocket!