There are a surprising number of hidden gems dotted around the United Kingdom, they are not necessarily going to draw in the millions like our great mountains, beaches and waterfalls but they have done just enough to earn a brown attraction sign as well as an information board or two. These locations are often well worth your time, because not only are you highly likely to be able to enjoy the place to yourself, but they are often truly underrated and have more to offer than you might expect. This location is no exception: White Ladies Priory is the ruins of, as you may have guessed, a priory on a little parcel of land tucked between a small wood and sprawling farmland on a quiet country lane. On a map, it might not look like much, and you may be able to see all of the main grounds within a few minutes of arrival, but this shouldn't be a reason to skip out on the priory - in fact, it is a perfect complement to a greater day out in the area, especially with another attraction literally just up the road. I will touch more on that later, for now, let us try to sell you on a quick stop at a wonderful locale...
White Ladies Priory is situated roughly halfway along a proper county lane, often flanked by high hedges and with limited passing points the lane requires a bit of patience and some sensible driving but it shouldn't act as a blocker for anyone used to them. At one end of the lane is the Offoxey Road which can connect through to towns such as Bishop's Wood and Codsall with the other end heading to Cosford and Albrighton. There is very limited parking at the priory, little more than a layby that could maybe hold four or five cars, but as it is an often-overlooked spot you should have no issues in all but the busiest of times. That being said, the priory is well connected to other areas, with the Monarch's Way passing right by the priory, so consider parking somewhere nearby and walking the final mile to avoid parking woes. You are unlikely to get any public transport directly to the priory, but once again there are walking routes that could potentially connect you through from the nearby towns, although most would be quite a walk - the most convenient bus stop is either the garage at Cosford around 2.1 miles away on the lanes or Ivetsey Bank Road around at around 1.6 miles way; if you are able to get a bus to the Ivetsey Bank Road bus stop you can quickly join a section of the Monarch's Way around Boscobel House so this is more than likely the preferable choice.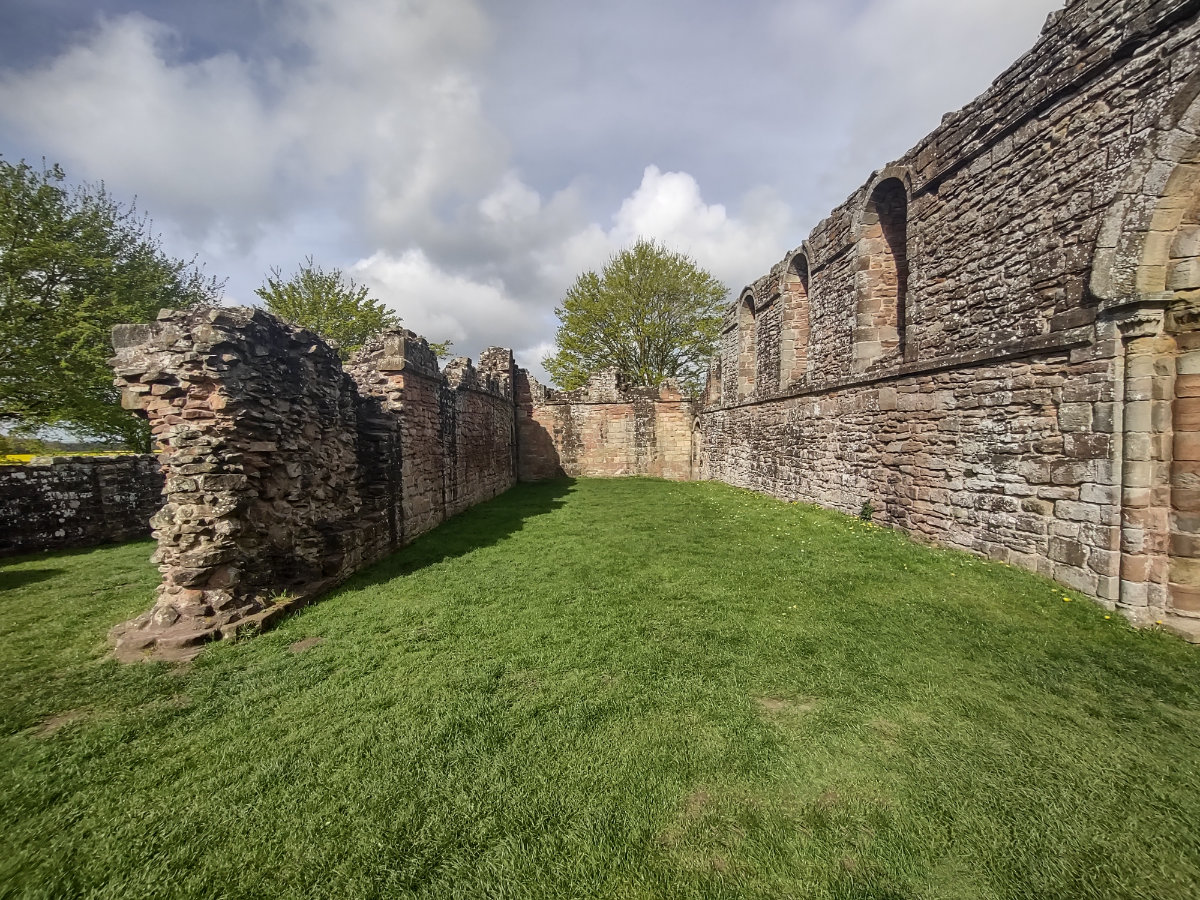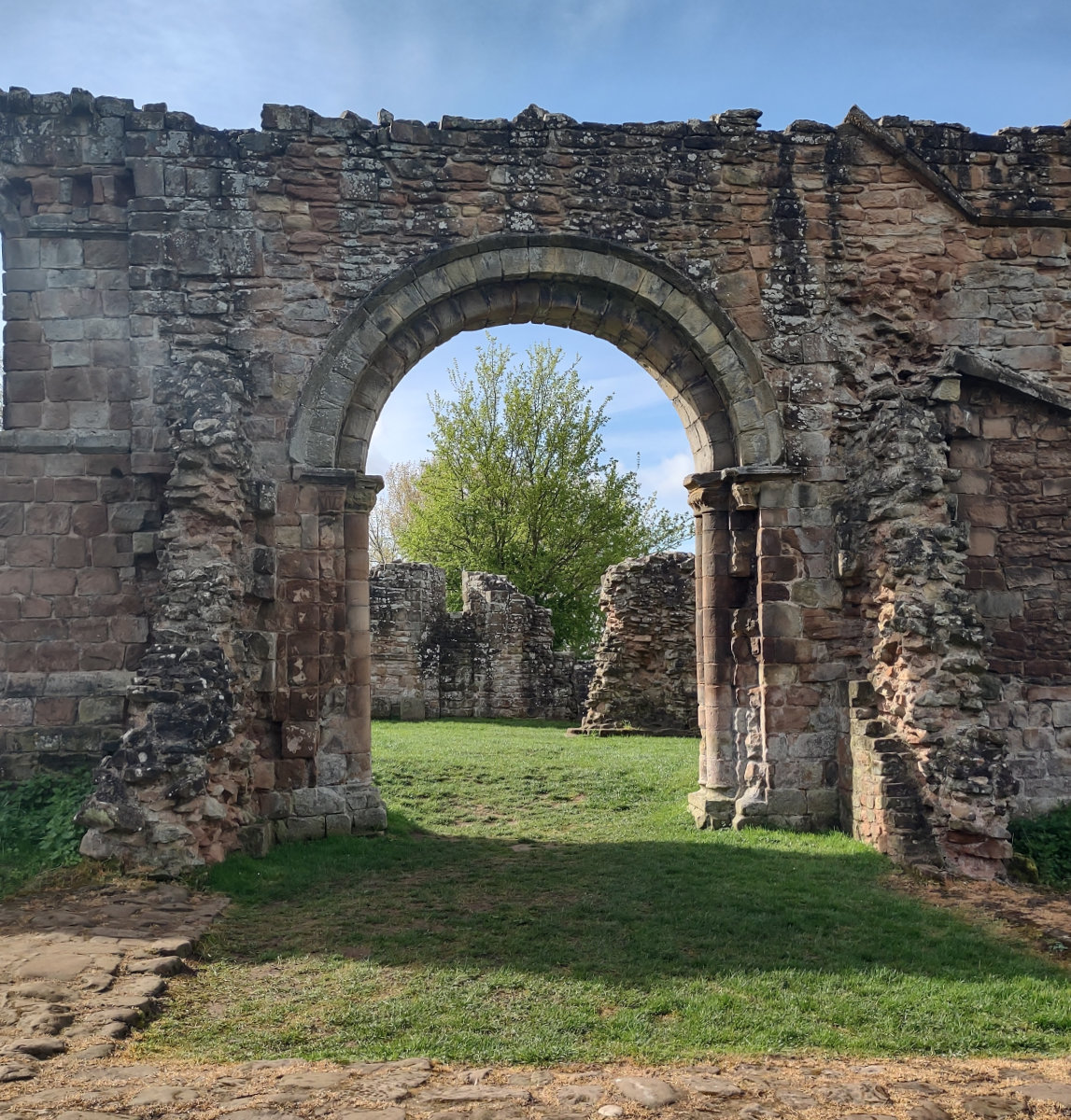 There is a short walk from the parking to White Ladies Priory itself, pass by the gate and follow the dirt path gently downhill - before long you will arrive at a kissing gate on the left that enters the priory grounds. I have visited this spot many times, often just passing through on adventures and I have always had it to myself which almost feels a shame because it is such a spectacular old ruin. There is not a great deal left of the priory to see, but it is a charming old ruin worth a look around, especially so in Spring and Summer with the backdrop of the fields and wood in full bloom. I do feel it is a little neglected, most likely due to its small size and relative lack of visitors when compared to other local attractions, which unfortunately means there may be litter strewn about the entrance but don't let this put you off - every time I have visited the grounds of the priory have always been really well kept.
The woods that you passed through to get to the priory do continue on a short way uphill and are a great place to explore a little, when I visited the bluebells were in bloom and with the stream about halfway up it is a lovely place to be. After a while the woods give way to farmland which I more than encourage you to continue onwards, this is the Monarch's Way, a 600+ mile route spanning a large portion of England; I certainly would never expect you to take on the whole of the Monarch's Way, but this stretch snakes through the local countryside and if you want a moderately easy-going nice day's adventure then you would be hard-pressed to find something better in the area. If you follow the route the other way, back towards the car park, you can join the country lane for a short hop to a gate on the opposite side which will take you to Boscobel house - this house and gardens are an English Heritage site and Grade II listed building which do require an entry fee, but I highly recommend visiting it if you are already in the area.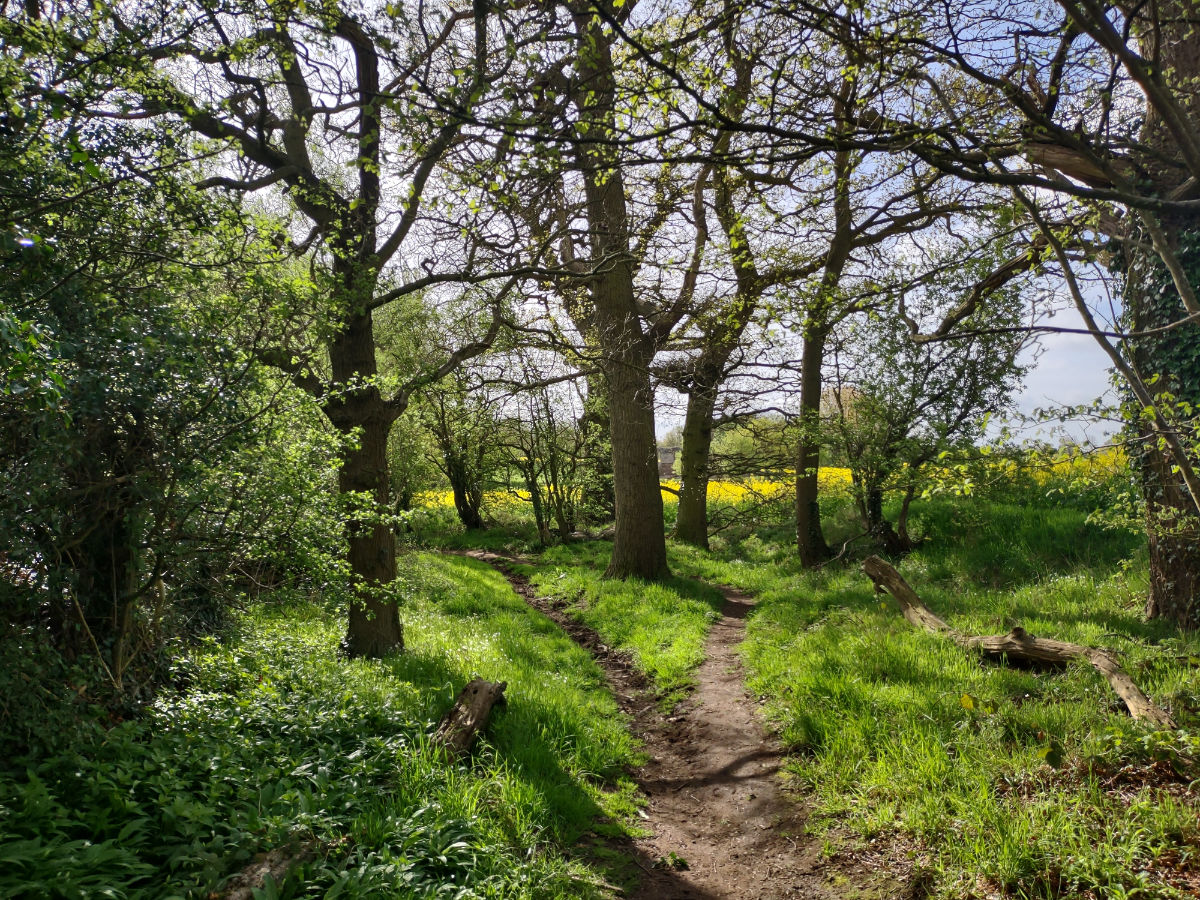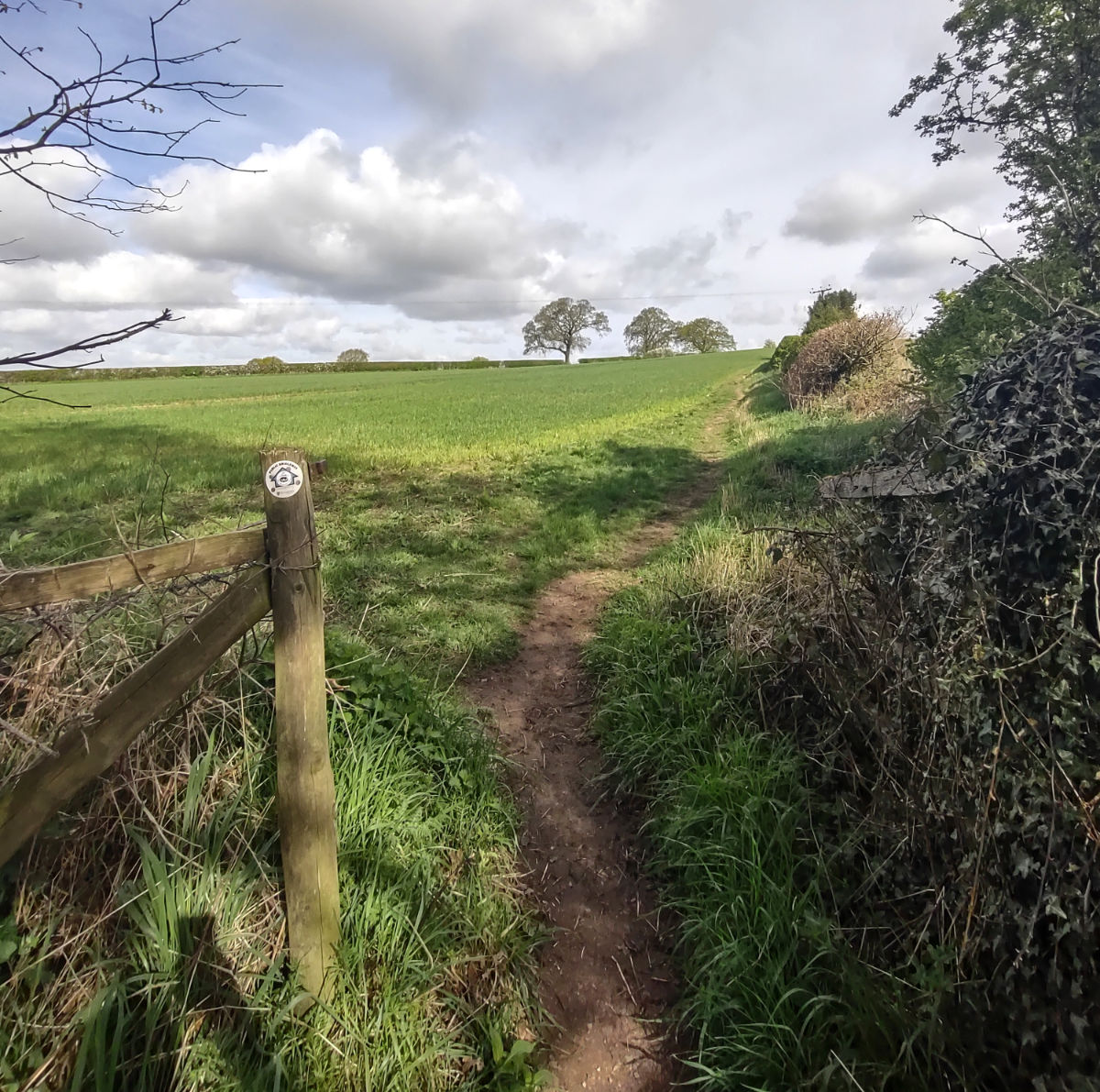 The story of White Ladies Priory is not entirely clear and there isn't much information on-site to read through, but there is enough to go on around the internet to get a good idea of the events that took place here. It is believed to have been constructed sometime in the 12th century, as the works seen here are in keeping with what is typically seen in that era. The priory is in Brewood and was likely once known as the Priory of St Leonard at Brewood, it was of the Augustinian order until its dissolution in 1536 under Henry VII. The canonesses of the Augustinian order are the 'White Ladies' referred to in the name of the priory. During its operational years, the priory held many parcels of land not only in the local area but as far away as Clee St. Margaret and Montford - primarily donated lands from local families all the way up to the reigning monarchs gifting potentially valuable bits of space around the rea. After its dissolution, the priory was sold on and passed between owners until coming under the ownership of the Giffard family, the same family who would construct Boscobel House. The buildings are believed to have been in decay prior to the dissolution and it is likely that the suppression of the priories saw the buildings at White Ladies Priory fall further into decay, but the site was livable for some time after. A good amount of the old church remains, with some of the perimeter wall and a small graveyard alongside.

Considering you could probably walk the perimeter of the main grounds at White Ladies Priory in about 60 seconds, I still think there is plenty to love here. The charming remains of the priory, especially against the field of rape in the spring are just a wonder to behold and something I love this space for. Obviously, Boscobel House is so close that you should really consider combining it with the priory, but there are plenty of little gems in the area that you can link through here easily. You are a stone's throw from Brewood and Wolverhampton, so the likes of Chillington Lower Avenue and Pendeford Mill Nature Reserve are right by - plus Cannock Chase is just a quick hop up the A5 where you arrive at Shoal Hill Common, so if you didn't want to make this a single stop in the area then you certainly have plenty of wonderful natural escapes. Otherwise, take in some of the beauty that is the priory and its grounds, have a quick wander through the woodlands and continue on with your day - a perfect quick stop to really satisfy lovers of history and nature alike!