After a failed attempt to visit the lake where we muddled through some fields unable to find the main track on roasting summer's day, then found the bird hide shut, we finally returned to Aqualate Mere to see what we were missing the first time - we still had a brilliant time, but really wanted to give the mere a fair shout and planned to return when things were no longer locked-down. Well, we finally made that happen and had a great time bird-spotting at the largest natural lake in the Midlands and ambling around the countryside on a beautiful sunny spring day and had a great day out. There were some caveats, which we will get onto later, but I feel confident in recommending a day out at the lake for anyone looking for a stunning bit of nature in a convenient location.
Aqualate Mere is just a stone's throw from the town of Newport in Shropshire, along the A518 - when navigating be careful to head to the car park rather than just to the lake itself, as you may end up getting directed down private drives or country lanes. The actual car park is here, a short run down Guild Lane; the track to the car park is a little narrow but it is fairly short, has plenty of passing points and great sightlines so don't be put off by it. At the car park, there is a bit of space for parking on gravel with extra room on the grass verges, for all of our visits there has never been more than a couple of cars here so you should be fine on all but the busiest summer days. Thanks to the lake's proximity to the town of Newport, there are plenty of options for getting here on foot or via public transport but you will need to do the reverse of the walk detailed above - starting out from near Meretown and following the paths here which will take you to the viewpoint end of the lake. Alternatively, bus routes not only run into Newport from various locations but a route between Newport and Stafford can actually drop you along the A518 pretty close to the car park.
Your walk heads out from the car park via the gate at the far end from the entrance and along the paths as they snake along the farmland. There will be plenty of open land out to your left as your route hugs the fences and passes gate to gate along stony and dirt paths, before long there will be signs indicating the bird hide - if you take the left turn here you will follow a short farmers track you will soon be at the gate for the hide. There is a path elevated on a bit of a causeway, that I assume has water up to the edges in wetter conditions, and the hide itself is elevated up a short ramp. If you've ever been in a bird hide then you know what to expect, but for those unfamiliar, it is a fairly spacious shed-like building with a few benches and openable windows - this particular hide has feeders dotted around that keep the blue tits constantly visiting, an adorable little critter so it was already a win in our books! The back wall of the hide is littered with information about the local birds, so even if you've no idea what to look out for you can use this as a cheat sheet.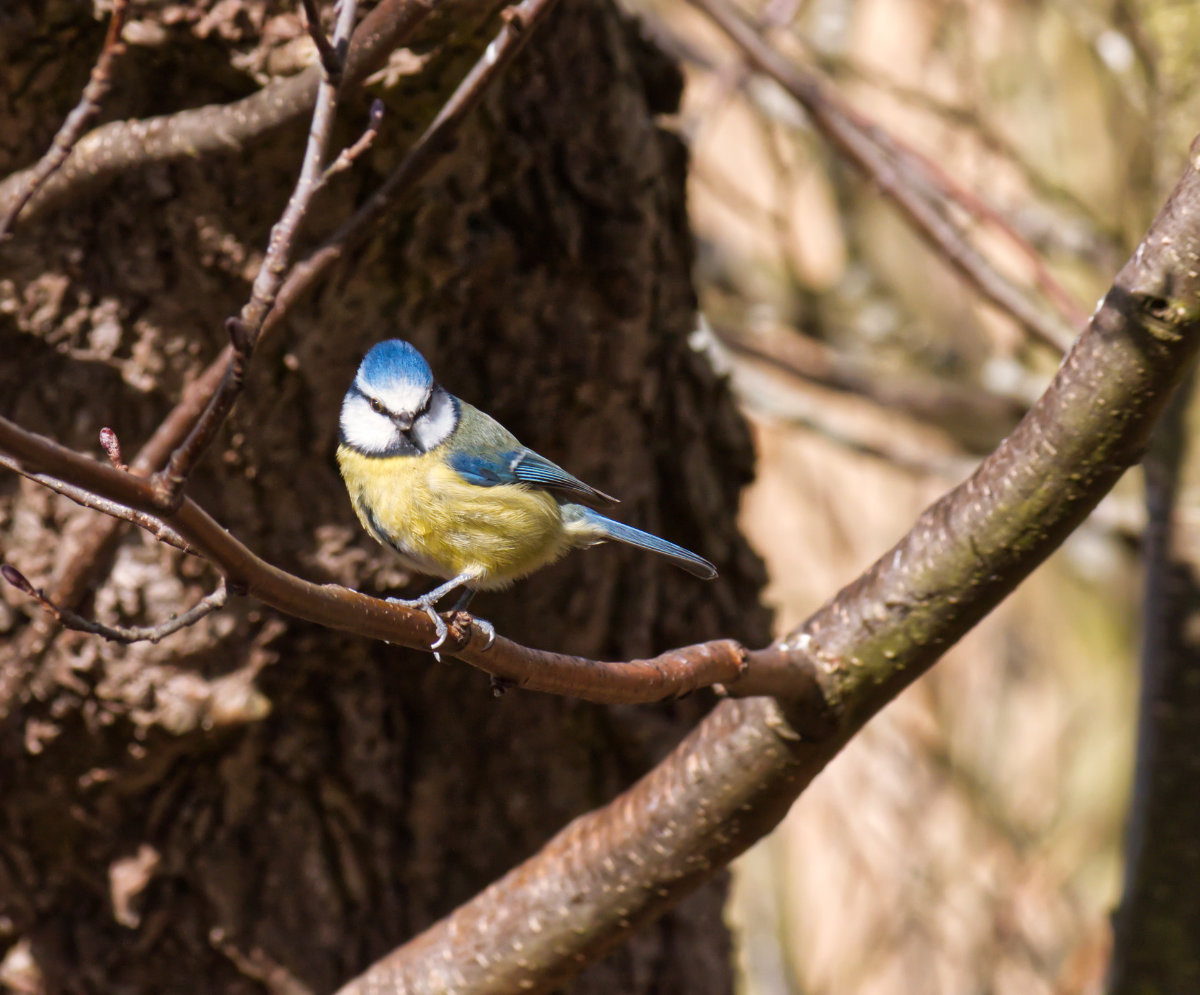 Aqualate Mere is a national nature reserve managed by Natural England, a designation it was given primarily for its plants and vegetation - the wetlands and meadows host a myriad of plants of interest including varieties of dropwort, St John's wart, reed and thistle. The twitchers among us may be hoping for birds that are a bit rarer than the blue tits mentioned previously, so you can hope to see the likes of curlew, lapwing, redshank, pochard, snipe, teal and wigeon to name a few, plus a large heronry on-site and birds of prey will also visit often. There is also a handful of mammals attracted to the area around the lake including the likes of otters, polecats and mice plus pipistrelle and Daubenton's bats - the area is just about as rich a nature reserve as you could hope for and would hopefully have a little something for every nature lover. The mere itself is a glacial lake, and although it is the largest natural lake in the area it is remarkably shallow at a smidge over 1 meter in certain places. The lake is a remnant scar of the glacier that covered the area retreating making it something seriously unique for this region.
If you are looking for a walk alongside your bird-spotting then you are in luck, there is plenty of glorious sprawling countryside to explore and the information boards give a clear walk around the edge of Aqualate Mere and through some wonderful areas. It should be noted that as a reserve, a good area around the lake is inaccessible and your best views are still from the hide. You will find yourself passing along the farmer's fields as well as through a serene section of woodlands in a smooth route that remains largely flat. The woodlands, in particular, are absolutely magical in summer - a dense patchwork of underlying ferns that look like a Jurrasic Park rainforest, although the flies do detract from the moment a little. The walk is one we have enjoyed in both pure summer sun and slightly more wintery conditions but I must confess we have never reached the end - on the first visit we simply lost track of the trail and didn't want to go wandering aimlessly across farmers land, this coupled with the scorching weather led us to leave the rest of the walk for another day. On our return, the field we were uncertain about on the previous trip had fresh signage and was simple to follow - great! Except, this spring visit had the field flooded, and while we were in good boots we would have needed wellies to continue... Potentially we could have circumnavigated the flood but I try to follow the paths without too much deviation when crossing land like this, so we decided we would return (again) in drier conditions to see this one out. We have now been stumped twice by this walk, we still had a perfect day out both times at the Mere and have included the walk detailed by the signs - hopefully, you have better luck than us!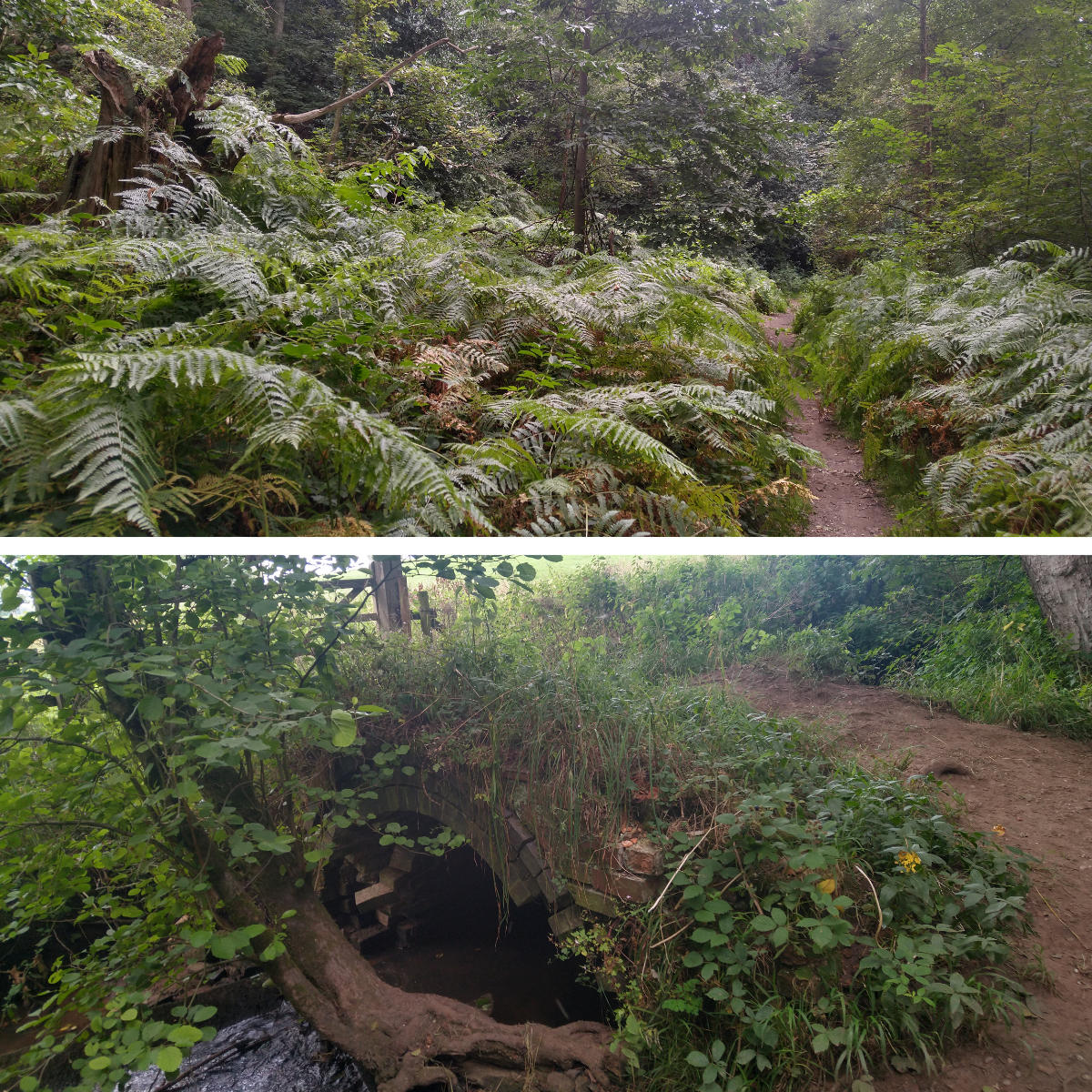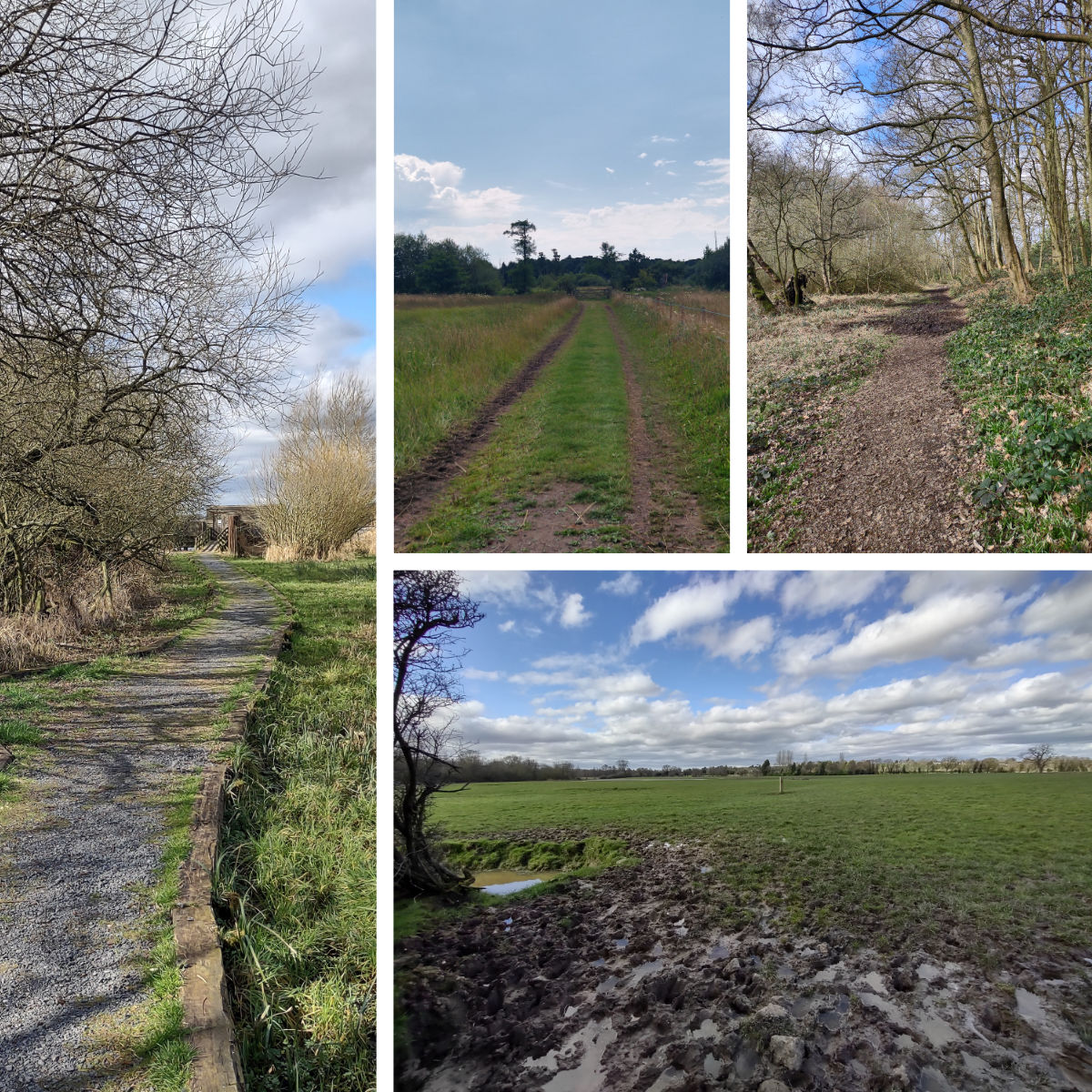 Unfortunately, we were forced to backtrack on both of our visits, but if your day goes a little smoother than ours then you have some great options ahead of you. The signs mention a viewpoint on the far side of the lake, and the path splits to give two options for you to continue. The first cuts south near to the west edge of the lake towards Meretown and would be the path you follow if you walked here from Newport - this cuts over the river Meese, a tributary of the Tern and eventually the Severn, and passes through a similar stretch of the countryside as the early parts of the walk. Alternatively, you can carry on along the west route and head towards Forton or Sutton - there are plenty of options for walks on either route and you should check out your OS maps to plan an expansive adventure into the Staffordshire countryside.
Aqualate Mere is a little gem in the midlands that not only offers a stunning option for exploration and adventure but helps support the local ecosystem and keeps a piece of nature close to the local towns. There is a wealth of options for nature lovers and folks looking for a good place to explore and in such a convenient location it is hard not to love this spot. Whether you want to spend a day spotting all the rarities the mere has to offer, enjoy all the wonderful local flora or just get out into the sprawling green spaces here you will not be disappointed. Even if we did have some issues on our longer walks we certainly never left disappointed and would happily come back again and again to such a spectacular spot! We coupled our visit here with a few other local spots, with Loynton Moss just around the corner and Stafford Castle just a short drive away - there are some great opportunities to make a real day out around Staffordshire in some exciting surroundings.