In my years hiking I have slowly but surely gathered up quite a collection of bits and pieces that just make hiking easier, simpler and more comfortable. As a starting point for new hikers I decided to put together some notes on my hiking essentials: If you're sat at home with a kit full of crampons, Bivvy-bags and a hydration kit then you are already beyond what this list can offer you! While this list will not be diving into the individual brands and models you should be buying, I aim to give you the essential overview of the important things to keep in mind while selecting your next gear. Think of it as a checklist of the absolute essentials and some qualities you may wish to look for in each item.

This list will only be diving into the walking part, as road-tripping/camping/extreme pursuits etc are a subject in themselves with masses of extra gear you may require. This is also probably going to be a long read so I will include links here to jump to the bit you may need: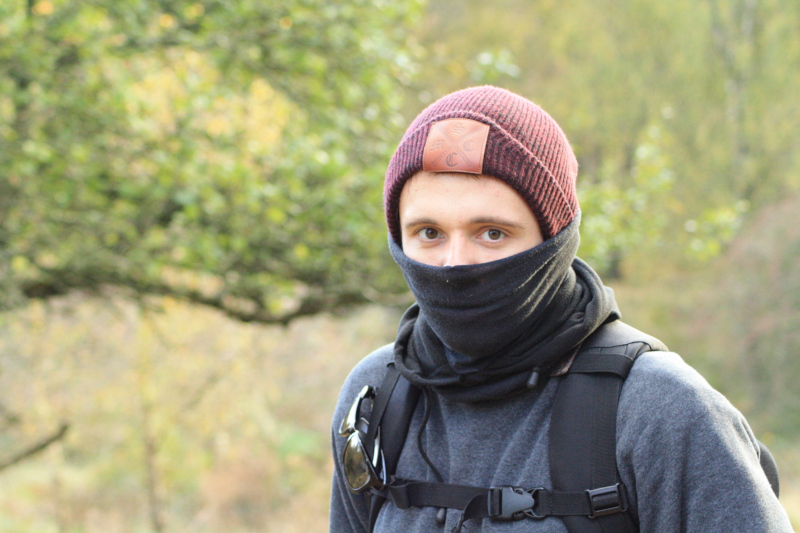 Footwear

Probably the most important part of your kit, almost everyone knows they need good protection for their feet as they will be working the hardest on your next trail - but what do you buy? For me I split hiking footwear into three categories, and at the end I will go into some extras that I don't currently use but you can consider. The important thing to take away here is that having one single option may cover 90% of what you do but having the right tool for the job can make hiking a much more enjoyable experience.
Hiking Boots
The hiking boot is one of the most obvious choices for any rambler out there - tough, dependable and should be absolutely waterproof. Boots offer the best protection along with great support to your feet - it is hard to find a better option for exploring during the rougher bits of the British winter. But hiking boots have several drawbacks - their weight for one, they feel clunky compare to some of the lighter options and you can really start to feel the burden once you've got a few miles under your belt.
Pros
Superb weather protection
A good pair should offer excellent ankle support on-top of comforting your feet

Cons
Heavy on long hikes
Not very breathable on warm days - some offer better breathability than others but none are perfect

Hiking Shoes
The next option is the hiking shoe - for all intents and purposes the hiking shoe offers similar protections and support to the boot, but it comes in a much lighter package. That is not to say that shoes are necessarily better than boots, they don't have quite as strong support for ankles and of course a shorter design means you can only enter shallower waters before getting soggy socks.
Pros
Offers a lot of the perks of the hiking boot
Lighter design makes them less of a burden on longer or warmer hikes

Cons
Unlikely to offer great ankle support when compared with a boot
Slightly less ability to ford through water

Trail-Runners
Trail-Runners, Trail running shoes or Fell Runners are exactly what you would imagine - a running shoe designed for unpaved trails, for the most part they are just trainers with a more aggressive tread pattern. You might assume you must have footwear built for hiking but Trail-runners have become my go-to choice for summer hikes. They are super-breathable, as light as can be and generally offer great protection for your feet, albeit with no real ankle support and not quite as supportive an insole in some cases. Its also unfortunate that the breathability sacrifices water-proofing, but if I know I am heading some place dry then trail-runners will be my first choice.
Pros
Lightweight as can be

Breathable

Cons
Little to no waterproofing
No Ankle support means means tougher hikes may require sturdier shoes

Other Options
Maybe none of the above sounds like what you need and you're looking for other options, there are a great range of other alternatives (and some not so great options) I will try to breakdown here.

Traditional running shoes might seem like a viable option but their lacking protection and support mean I wouldn't recommend them for anything much more strenuous than a gravel path.
A lot of people consider Wellington Boots (Wellies) a viable option, and certainly in terms of wading its hard to beat them. But you should only really long distance walk in Wellies if you absolutely need to wade in water: they offer no breathability and generally poor support (Hiking Wellies may be better in this regard you better but they still can't match a good Hiking Boot). If you head out walking on a hot day in wellingtons you should be prepared to sweat through your socks all day long. Wellies should really be reserved for farmers and fishermen.

The final option I think you need to take into consideration is the Hiking Sandal - if you're considering the Trail-Runner for the reasons outlined above but where you live can get incredibly hot then the Hiking Sandal is an awesome option. Of course it has drawbacks: your feet will have little to almost no protection depending on the sandal in question and if you aren't willing to go sandals & socks you may risk sores and blisters by going barefoot. However, you can mitigate this a lot by making sure you get a pair the correct size, tightened appropriately and periodically letting your feet rest. For exceptionally hot climates the Hiking Sandal is a great choice.

Whatever you do don't be tempted to hike in flip-flops, flats or fashionable trainers - as much as you may not believe it the shoes outlined above with all their features are working hard keeping your feet safe, and while you may be able to get away with ill-designed footwear once or twice you're only one slip or ankle twist away from regretting that decision. Save the above shoes for city and beach exploration where you can absolutely enjoy the lighter comforts of these without risking rolling an ankle.

How to pick and what to do next
So I have just thrown a bunch of information at you and you may not know what direction to go in. There are a bunch of questions you can ask yourself to shape your decision. Do you have cold, wet winters? Boots are a good option. Are you heading out on a dry sunny day on dusty trails? Trail Runners will suit you well. 30 degrees Celsius and up every day? Hiking Sandals for sure! Muddy terrain and packing light? Hiking Shoes. Same conditions but packing heavy? Boots. The take away from this is there is no answer for every situation, so you should avoid only having one answer. I recommend having at least two choices - my current selection is Hiking Boots for the colder wetter months and Trail-Runners whenever its dry and this handles 90% of situations.
But how to pick a specific brand and model of shoe? I cannot give you any specifics here for two reasons: there are so many great sites out there already reviewing shoes and any information I add will be out of date within 6 months. All I can say is you should buy a shoe like you would buy anything else: comparison shop, read reviews and ask questions within communities. Beyond that, understanding the type of shoe you need for the type of hiking you will be doing is important so make sure you are looking at the correct shoe before you start looking for reviews - a day boot is massively different from a backpacking boot. The final tip I can give you is just get into a store and ask questions, a lot of stores can do proper fitment, explain the differences between shoes and even have areas for testing shoes (usually some kind of incline, often with different surfaces on it).

So now you have your shoes, there are still a few more important bits to know. For me, there is one thing that has killed more pairs of shoes than anything else: Mold. Please, keep your shoes indoors, somewhere dry and warm where they can dry-out after a wet hike - as tempting as it can be to keep hiking shoes in your car (as I used to) or the shed you may find yourself throwing them away every winter. Secondly, your waterproofing layer wont last forever but it doesn't mean your shoes are done for. There are many options for spray on coatings, and you can get some extra time out of an older leaky pair of shoes as long as you give them a good clean, dry them off and re-apply the waterproofing. That being said, it is important to know when your shoes are done, and while little splits and cracks can be touched up with a dab of super glue eventually your shoes will be just to worn to continue on with - especially when the insole support is no longer keeping your feet comfortable. While most good quality footwear is good for a few years at least, the hard work of hiking will eventually wear them down.

Clothing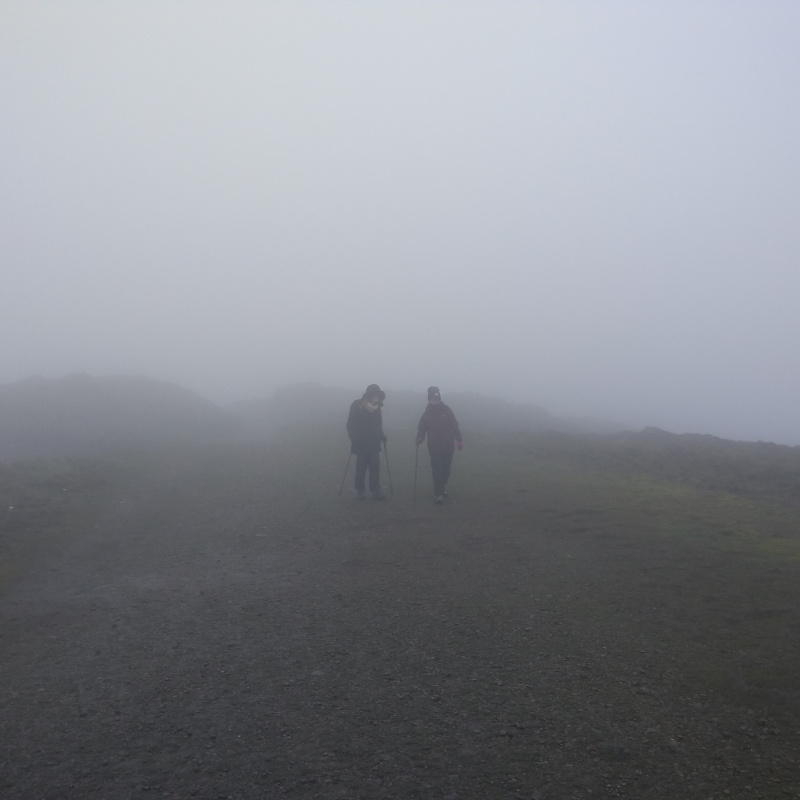 Clothing is such a wide topic and I certainly won't give you a lecture on how to dress, I trust you are more than capable of that. But as some general rules, remember to dress in easily removable light layers with a waterproof top layer. Select materials that are breathable and quick to dry - generally speaking avoid cotton and definitely steer clear of denim. Socks should be appropriate for the chosen footwear, with thicker socks for boots, welly socks for wellington boots and lighter socks for trail-runners. An excellent option for leg-wear I cannot recommend enough is hiking trousers with removable legs: perfect for hotter days, hiking trousers offer extra protection from things like nettles and are often two zips/a few buttons away from being shorts - such a useful feature when you're in an unpredictable climate. I cannot tell you the number of times I have snagged a leg on a thorny vine that would have cut clean through a lesser trouser, hiking trousers are worth every penny and you'll be surprised at how breathable even a heavy pair of trousers will be.
Waterproofing is something that can be a challenge, clothing may often just say 'waterproof' without listing how waterproof they are. Jackets will generally have a rating in mm (sometimes listed as hydrostatic head or HH) - the higher the rating the better and while lower numbers are fine in light rains I would always try to get at least 5000 just to guarantee that extra protection, if you live in exceptionally wet climates or areas that are likely to receive torrential downpours then aim above 10k.

A typical winter day for me would be lower body of long-johns and hiking trousers, upper body is a baseball top, pullover and then a light rain jacket. If things get really cold I add either a thermal base-layer or a hoodie underneath the pullover. It may not sound like a lot but trust me, those layers add up.

If you're out on a nicer day but are worried the weather could turn one thing I recommend keeping with you is a bag-a-cag (Also called cag in a bag, packet jacket, coat in a tote and many more) rather than a heavier coat. A coat only adds weight and takes up space in your pack; if you have dressed in layers you really won't need that extra bulk. Along side your bag-a-cag you will also want packet trousers, for when the rain is really coming down! I keep both of these bags clipped to the outside of my backpack - that way they aren't even taking up room inside.
Clothing Accessories

Accessories can really make a trip that much more enjoyable and easy - but you must always consider the benefits vs the burden of the extra items to carry. Here are just what I consider the absolutely essential items - most of this will be very short summaries as its hard to pick wrong and you are mostly just selecting based on your own preferences.

Hats
Short and sweet - hats are awesome, they protect from both sun and rain alike. I tend to only use two types of hats: Beanies in winter and snap-back caps in summer. A good beanie will keep your head toasty in cold environments and a great one can get soaked without letting any moisture in. Alternatively you could go with an ear-flap hat, deerstalker or Ushanka for that extra cold protection. In summer I swap it out for a snap-back hat, generally I go with snap-backs rather than anything fitted for comfort reasons but as long as your hat is light and capable of keeping the sun off it will be a huge benefit on hot days. There are a range of alternatives for summer headwear, including brimmed hats, sun hats or simply tying a Bandana or piece of clothing around your head. The same rules apply to hats as they did in clothing, so select light breathable materials that are ideally waterproof.

Sunglasses
A no-brainer all year round - sunglasses are essential. This is one of those accessories that you must not cheap out on, although good sunglasses need not cost the earth. There are two very important factors when choosing sunglasses, the first is UV protection. You really want as high UV protection as possible, ideally UV400 or 100% UV protection, to make sure your eyes are well protected. The second important factor is polarisation - polarised lenses are not necessarily essential but if you're torn between two sets of glasses and one has it, get them! Polarised lenses will offer way less glare, clearer vision and hopefully reduce eye-strain.
Remember - sunglasses are for all year round! Your eyes can strain just as hard on an overcast day as a sunny one.

Gloves
As far as extra winter gear goes you really should never be without your gloves or mittens: your adventure will be a fast track to misery if your fingers drop off and no, no matter how hard you try, your pockets are not adequate protection for long walks. Gloves are a surprisingly difficult thing to pick - you could go for outright warmth, but if you need dexterity then most thick gloves are far too bulky for that. Want to still be able to use a smartphone? You'll need capacitive gloves but you may need to compromise protection in order to do so. Mittens offer the strongest protection but then even opening your thermos could become a challenge.
Try as many as you can, I have gloves littering draws and cupboards (and many more pairs I have long since lost) and generally have no one pair for any one occasion. Unfortunately there is no one size fits all, and while you could try a mitten/glove combo or just wearing a light pair under a bulky pair, you'll really need to tailor it to your own personal requirements.
I rarely go for capacitive gloves because I have yet to actually find a pair that aren't compromised in their protection, often you can feel a cold breeze cut right through them - I prefer a moderately bulky pair of gloves which are warm and waterproof but still allow me to use my camera. If I need to use my phone there is always voice commands...

Neck Gaiter
My favourite bit of winter gear - I own a hood/gaiter combo that generally has me sweating in sub-zero weather. I don't feel there is much to say here otherwise, scarves are fine but don't breathe as well or dry particularly well either in my experience - get yourself a neck gaiter and let your own breath keep your face warm!
Backpacks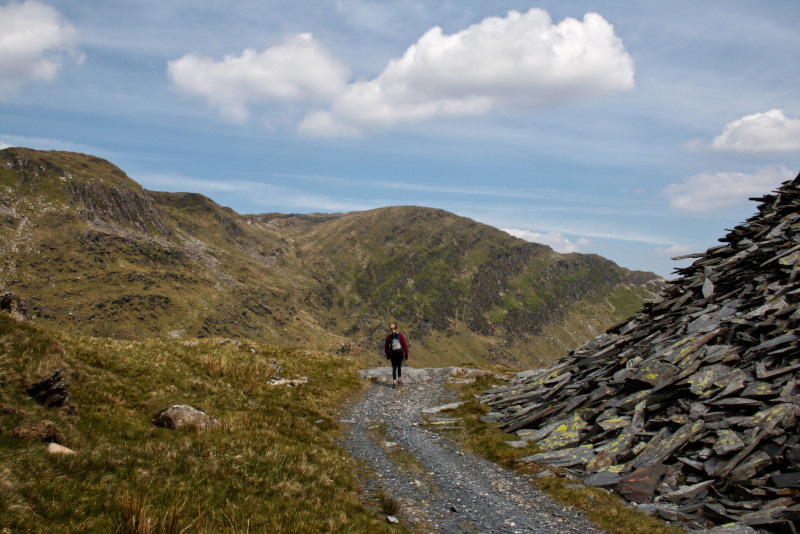 Picking an appropriate bag is crucial to help you achieve your goal, and as you get into hiking you will very quickly realise that no bag is ever big enough. Like many of my recommendations here, having multiple is the best approach - I have two I actively use and two other spares for different purposes. I am going to break down exactly what I require from my bags to fit my scenario, but the take away here is you need to build your gear and assess how much space you need to get it all there and back again...My requirements for any bag are as follows:
Single cavity bag rather than split into multiple pockets - a lot of bags divide their space up in ways they deem helpful, especially at the smaller end of the scale, but more often than not it just makes them frustrating to use - a smaller day pack often has things like a laptop slot, great for commuting on the train but not much use up a mountain. The single large pocket means I can comfortably fit my drone, DSLR, all the necessary accessories and still have a little room for trail snacks on top.
Plenty of external storage - As well as the main pocket my bags need two side pockets where I can store camera tripods, hiking sticks and a 2L+ bottle of water. I also prefer multiple points to clip Carabiners so things like my GPS and torch don't have to take up space inside; the shoulder straps should have loops where you can hook things like sunglasses for easy access. Make sure your bag uses its external space efficiently so you don't have to lump everything inside.
Proper back fitment and support straps - I like all of my bags to have two things: rigid back support and cross straps. Back support of either plastic or metal makes the world of difference (especially if your pack is heavy laden, its easy for something to poke through without a back piece) and the cross straps that span the chest and stomach can make such a massive difference in preventing back-ache.
A rain coat - Not necessarily a requirement and ideally the bag itself will be plenty weather resistant, but a lot of bags feature an additional pull-out rain cover to protect it from the elements. In the past when I have got caught in torrential downpours that cover has probably saved my camera.

That outlines the main parts for me but you may have different requirements. Perhaps you would prefer a hydration pack rather than carrying bottles? Some bags have a separate pocket up top to store it. Maybe you prefer to pack as light as possible, or maybe you need to carry camping gear at all times and a lighter pack just wouldn't cut it? Whatever it may be, size up your gear and plan accordingly.
I won't go into brands but for my light day packs I use a 28L (Bag sizes are measured in terms of their internal capacity in Litres) day-pack/commute-bag and for longer trips I use a 65L Hiking Rucksack. When sorting your gear remember you can tailor your gear to your bag: for example, rather than having bulky containers for my drone and camera I use small protective sleeves and foam packs that fit in both of my backpacks well. I also don't bother with camera specific bags because they usually don't have good fitment/straps and often have no room for anything but the camera itself - for years I used camera backpacks and actually found them to be a source of most of my hiking aches/pains and while I am sure there are good ones out there I have not had much luck.

Food and drink

So its time to depart and you need to plan what grub to take with you? Well first things first: stock up on water. Some people swear by various sports-drinks but after a long hike nothing is quite as quaffable as water. Scaling how much water you need to the walk you're on is difficult and only really comes with practice, but remember: you'll never regret taking too much water and it is one of the few things that will get lighter as you go. If I am walking for a half day I will usually take about 2 litres per person, but this will vary depending on weather, difficulty of the walk and how easy it will be to top the water up along the way. For winter hikes, I would consider taking a thermos of your favourite warm drink alongside the water, it can be real nice morale boost on a cold day.
Food comes down to the kind of trip you're on, I will assume you're looking at a single day hike - if you're on a multi-day camping trip then you will need to feed yourself proper meals! For short trips you should start your day with a proper meal (nothing too heavy and allow time for it to go down) and pack pick-me-ups, generally things with a bit of sugar are really useful for staving off the hunger shakes, my preference is breakfast bars, energy bars or even pre-workout bars. If you are more of a grazer then fresh nuts or fruit are ideal - its called trail mix for a reason.

Try to avoid packing anything too heavy as it will be a burden to carry and a burden to eat, if you do plan to take a packed-lunch or picnic remember try to select light foods and allow time for it to go down before heading onwards.

Whatever you end up packing, don't forget the water!

The other parts and extra bits

These are just some extra bits and pieces you might consider taking with you - while I don't necessarily consider these essentials for every hike I fully recommend them.

Hiking Sticks

Injuries on the trail are never fun, and anything you can do to prevent that is a bonus. Hiking sticks are great for taking some of the load from your lower joints while also helping you along on slippery or uneven surfaces. They really shine on steep up-hill climbs, allowing you to drag yourself forwards and give your legs a bit of a break. You may not need hiking sticks on all occasions but they are great to have for the really rough stuff.

Torch
"I never hike at night, I don't need a torch!" - sometimes its not our choice, we get lost on the trail or it turns out longer than we had planned. Maybe there is one extra stop you want to hit before the days-out but it means making the walk back in the dark? Make sure each hiker packs a little wind-up or solar power (with battery backup) torch and this will never be an issue. The torch I use is both solar and wind up and cost next to nothing. Of course, If you know you are walking well lit trails you can probably skip this one safely.

Monocular/Binocular
While you may never necessarily need a set of binoculars they're a great way to answer "What's that over there?" without actually having to walk there, and for that purpose alone it is worth having them. I recommend grabbing a decent monocular - all of the zoom but it will take up half of the room.
Some basic medical supplies
While I don't expect you to bring a field medic's pack, a small collection of the essentials is important to have. For me: Alcohol wipes, plasters/dressing and Ibuprofen - have all of these nearby at all times.
Spare Socks
You're making your way down the trail and it comes to a pebbly ford - not a problem! Your hiking boots are more than tall enough to deal with this, so you make your way across but disaster strikes...the pebbles shift and your end up ankle deep in ice-cold spring water. You quickly scramble out but its too late - your feet are drenched. The boots aren't a problem, they will dry in no time, but your socks are soaked and you're hours from camp. Your choice? March back in soggy socks and end up with trench-foot or grab a spare pair from your pack, let your boot dry off and head onwards.
Spare pairs of socks are just essential in my opinion, whether the above happens or maybe you're on a tough trail and sweat through your socks I recommend having 2-3 pairs of extras per day, just in case. It would be nice to have spares of everything but when space is a premium socks take priority.
Shewee
This one is for the female hikers out there - hikes can be long and when nature calls women don't quite have it as easy as men when it comes to watering the plants. A Shewee can make it that bit easier - definitely worth considering.

Capturing the moment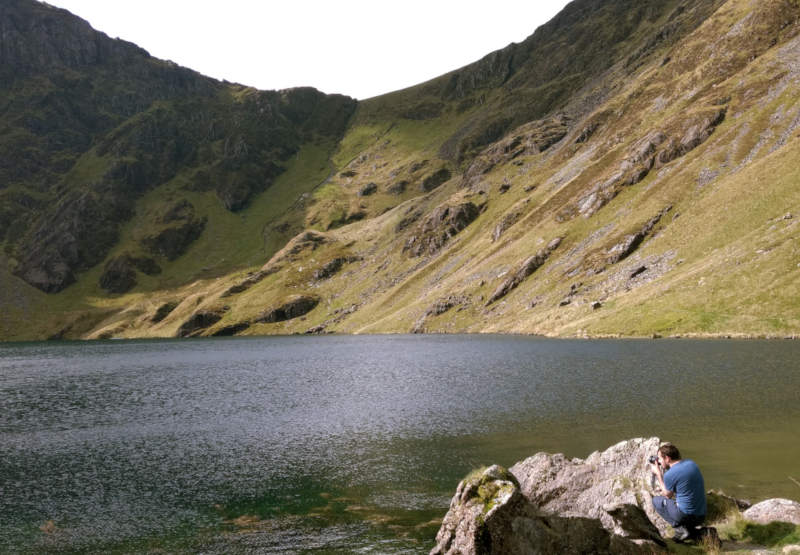 You have so many options these days for capturing the moment that you may as well use some of your pack space up with something to collect memories with (Remember: take only photos, leave only footprints). The options are pretty great, my personal preference is a DSLR as it offers the best quality but unfortunately it takes up a lot of space - in fact by the time you've got multiple lenses, filters, a tripod and extras it takes up quite a bit of space.
Point-and-shoot cameras offer a more compact way to grab some snaps but if you're going small then you may as well go for an action-camera, such as a go-pro - great video and good photos and as long as it is in a waterproof form it can follow you pretty much anywhere. Of course to get the most out of your videography you may want to invest in a gimbal, but this does mean more space taken up.
A Drone can be a great companion for dramatic landscapes, but as great as they are they can be very situational and take up a lot of space (Even in the small form-factor folding arm style I have). There is nothing more disappointing than lugging a drone around only to find the wind-speed has picked up and your drone is grounded for the day.

Ultimately if you're not chasing the perfect photo and just want to be able to look back then the answer is simple: a phone. Modern phones from all brands are capable of taking spectacular photos, especially if you dive into their advanced features and use their landscape/panoramic/HDR modes appropriately.
Whatever you go for, if you're in beautiful surroundings the photos are sure to speak for themselves. One final recommendation is to use those photos! Either get print outs or photo albums made or make some social media accounts to share them with the world, it is always nice to have an easy way to look back through your adventures.

Final Thoughts
This has been an overview of all of the bits and pieces you may need when hiking - but all your gear must scale to the trip you're intending to take and the activities you intend to undertake. Think of this as a jumping off point for a beginner, start trying new things and eventually you'll have your ideal kit built up. If you're like me and you have an enormous collection of gear you may need to take then be sure to take a look at our hiking essentials checklist! It will make sure you never forget another bit of kit again.