Standing proud atop its rocky outcrop, Harlech Castle is a commanding structure looking out over vast flatlands along the Welsh coastline. This stunning piece of history may not seem as vast or imposing as the likes of Caernarfon, Beaumaris or Conwy castle, but don't let that fool you - this spectacularly situated castle has a rich history and beautiful views out over the flatlands that once might not have been quite so dry...
Firstly, getting there: as you may have guessed Harlech Castle is on top of a hillside smack dab in the centre of Harlech town. The easiest access route is via the A496, either southbound from Maentwrog/joining from the A487 near Porthmadog or northbound from Barmouth. Harlech town has plenty of car parking, with the most spacious being down by the beach - of course, this will require you to make your way up the hill on foot so if you don't fancy that you may want to park somewhere within the town. The town's roads are narrow and winding and you should be warned if you are heading into the town from the North watch out for the corner up Ffordd Isaf from the A496 - the corner needs to be taken wide and when clear of traffic as it is a sharp hairpin right a racetrack would be proud of! As for other links, Harlech has a dedicated train station with sporadic routes connecting to towns in both the north and south and a couple of bus routes that pass through the town.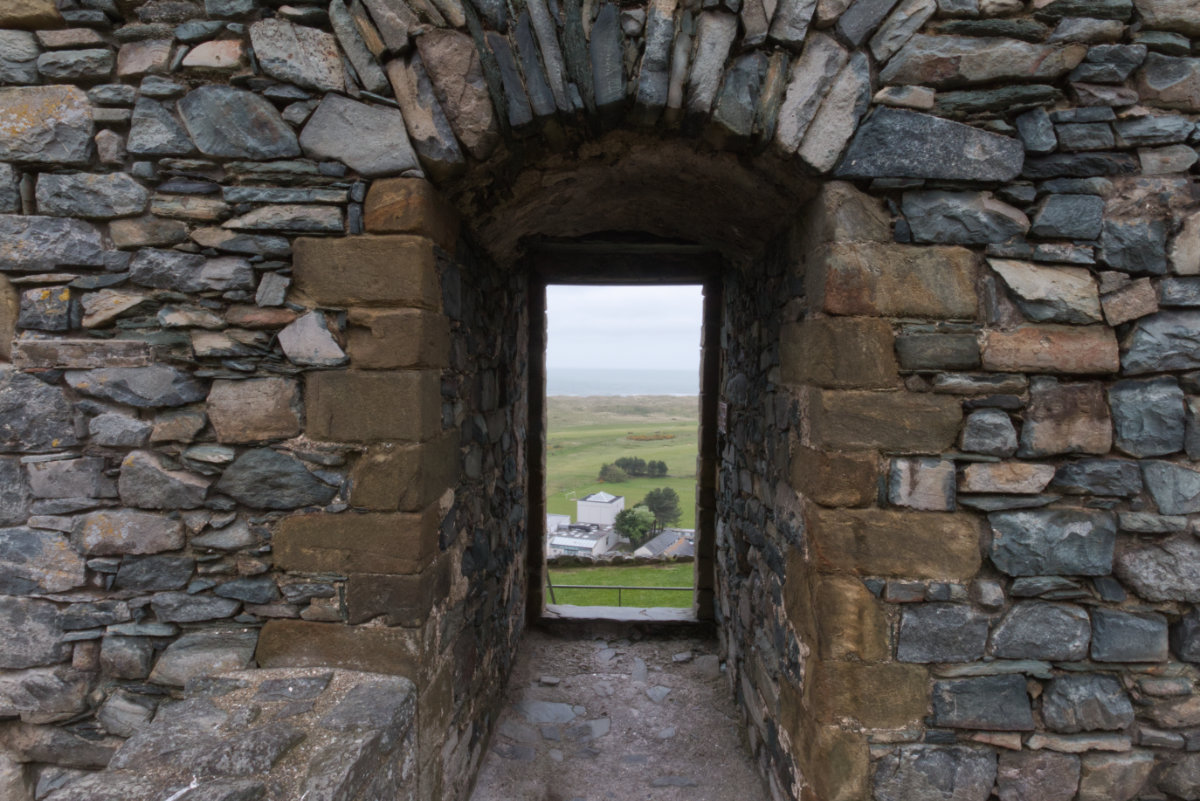 A bit of history...
Harlech Castle was a part of the Ring of Iron that we have discussed previously, but the site is also draped in Welsh legend - Branwen, a Welsh Princess, is sitting on a rock by the sea at Harlech when she witnesses the Irish vessels approaching that begins the tale. Unlike other castles in the Ring of Iron, the first fortification at Harlech would be the one requested by King Edward I after his 1282 campaign to solidify English control over Wales. By 1283, the general structure had begun to take shape enough that the position was defensible and by 1286, at the height of construction, the workforce totalled nearly 1000 men and construction cost around £240 a month. By 1289, Harlech castle was completed and would be garrisoned by 36 men, and it wouldn't be long before it saw action...
In 1294, Madog Ap Llewelyn began his uprising against the English and Harlech would find itself under siege. As I mentioned previously, the flat expanse out to the west you see today wasn't always there, the ocean came quite close up to the castle, and this would prove fruitful under siege as the castle could be resupplied from Ireland via the Water Gate until the rebellion was quashed. The rebellion resulted in additional defences being added around the route to the sea, and following the Despenser War of 1321 additional towers and defences were added leading up to the gatehouse.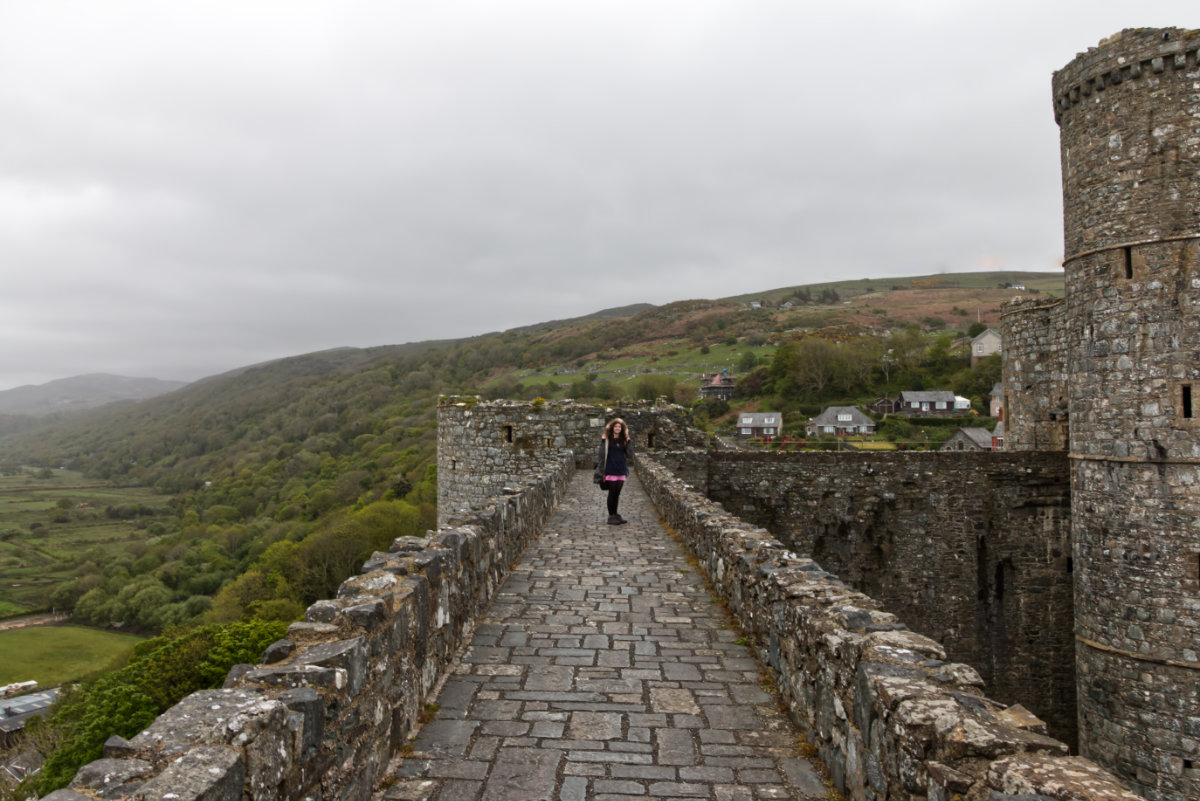 Its next taste of action would be in the 1400 revolt by Owain Glyndŵr, by this time the castles had fallen to the wayside in terms of priority, and Harlech was poorly equipped and staffed to stand against a siege. By 1404, the castle had fallen to Glwyndŵr, it would become his residence, military quarters and houses of parliament. A response would be undertaken by the English in 1408 and by 1409, with supplies dwindling, Harlech had fallen back to the English.
Harlech Castle would continue to be of importance through the coming centuries, the castle would prove an essential fortress for Lancastrian forces alongside Margaret of Anjou. Thanks to its defences and sea connection, Harlech would hold out where others would fall and eventually become the last Lancastrian stronghold until 1468 when Edward IV ordered somewhere up to 10000 men to finally reclaim the castle. Unfortunately, Harlech would not be repaired following this siege, and by the English Civil War in 1642 the castle was dilapidated. It would still serve its purpose, holding out under siege from June 1646 until March 1647 - the last mainland royalist fortress to surrender. Its historic purpose of keeping Welsh under English control was a thing of the past, and as Parliament wanted to prevent it from falling back into Royalist's hands they ordered its destruction; luckily for us, Harlech Castle was only partially destroyed, with only enough damage being sustained to prevent it from being functionally used as a fortification.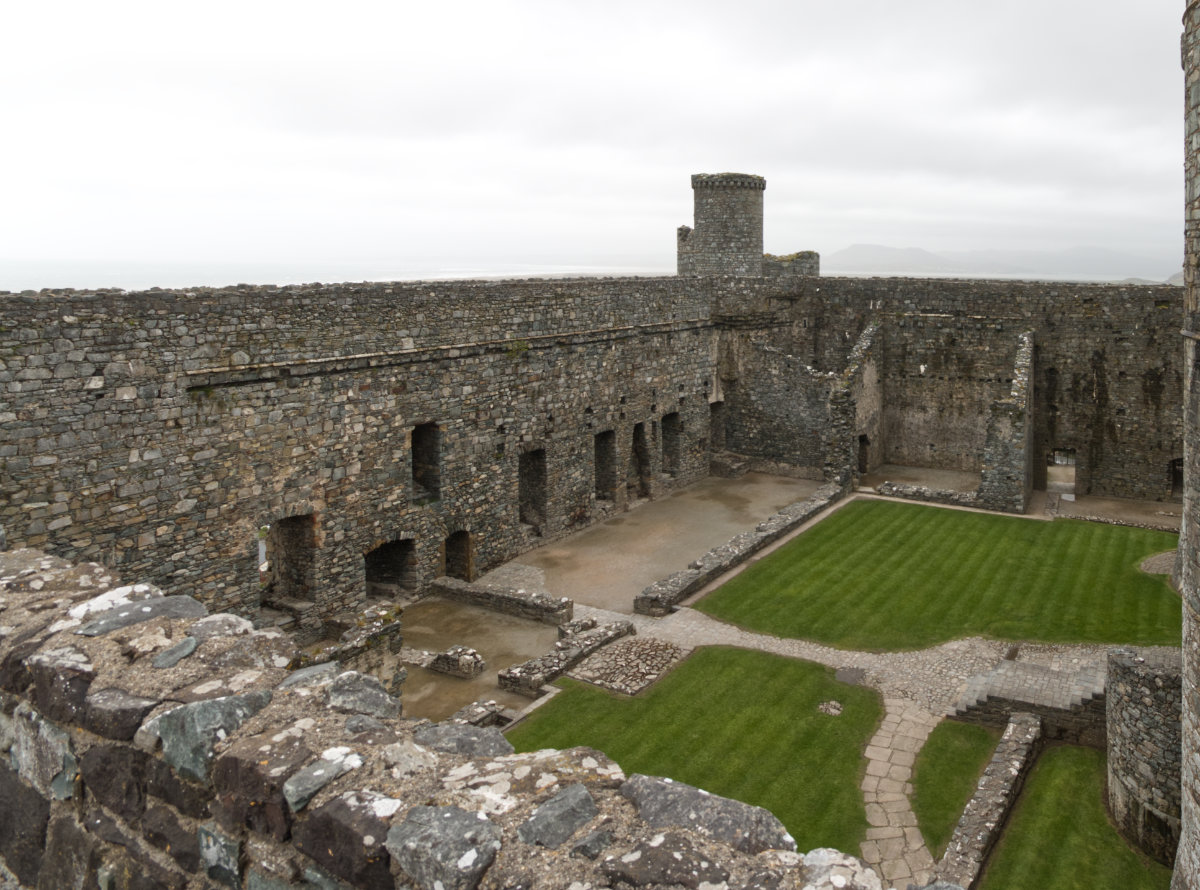 Visiting the Castle
Now you have arrived in the town - what should you expect from your visit? Well, the streets are slightly narrow and wind their way uphill, surprisingly spacious if you are driving but sometimes without a path to walk on. Traditional Welsh stone buildings are mixed in with white-washed stone make for a wonderfully quaint sight and well worth exploring in its own regard, even if it is only to grab a light bite and a drink. Assuming you haven't driven right to the gate, Harlech will pop into view as you venture down the narrow gulley in spectacular fashion; the shadows of the buildings as they loom over the narrow streets suddenly give way to a dramatic view of the castle with the ocean and Snowdonia's towering peaks for a backdrop. As with many of the castles in Wales, Harlech has undergone a recent modernisation and its entranceway is now a beautiful glass bridge - make your way in and explore!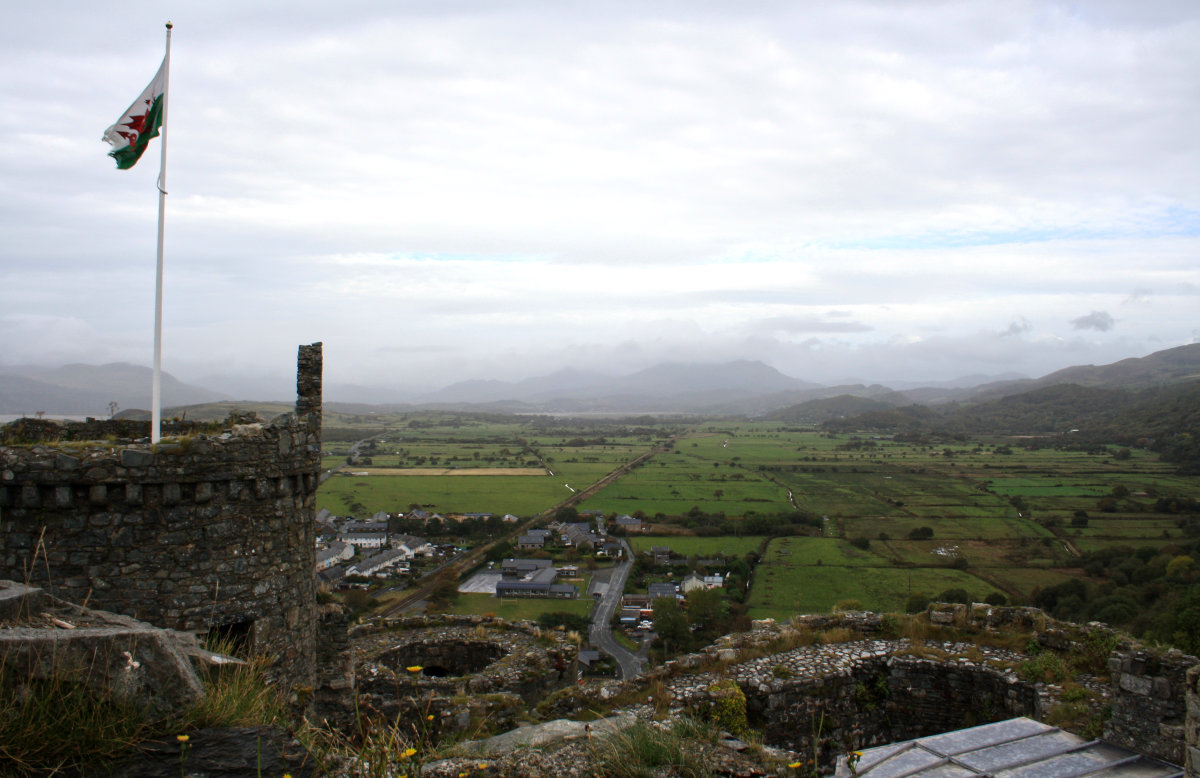 Harlech Castle is one of the more compact castles when compared with some of the more sprawling fortifications mentioned previously, but I feel it is no less grandiose and offers some of the best views of any castle in Wales. It is also surprisingly accessible and intact considering it was meant to have been destroyed after the English Civil War. Most of the usual features are here, so expect narrow spiral staircases with sometimes wet and slippery floors but generally nothing worth getting worried about. As you may have already deduced, my favourite part of Harlech Castle is those views out to the north and west and ascending the towers to make the most of that is absolutely worth it! Of course, Harlech Castle delivers history in spades. With its dioramas and information boards occupying the keep, there is plenty to learn if you fancy knowing a bit more about the castle.
That pretty much covers your visit to Harlech Castle, the added bonus of Harlech is it is in a perfect spot for connecting through to other days out. Just up the road is Rhaeadr Nantcol, a personal favourite of ours, but Harlech is pretty much smack dab between Barmouth and Porthmadog. If you have seen all you want to see at Harlech but still fancy a day out around a town, we are very vocal about our love of Barmouth, not just for the shops and food but for the walk options, things like Dinas Oleu or Barmouth Bridge are brilliant places to go off and adventure! Hopefully, that gives you enough food for thought about your day out, and you love your trip to Harlech Castle as much as we did.