We recently revisited the wonderful town of Shrewsbury in order to make up for some missed opportunities - one was its wonderful castle, but another that really intrigued me was its prison tour. While steeped in history, Shrewsbury Prison, or The Dana, was an active prison right up until 2013, so this is not just a journey into the past but also a trip into the realities of modern prisons and the kind of lives their prisoners would have led. The tour of the prison is something we had no idea existed, but it made for such an interesting and different day out that I wholeheartedly recommend you take some time out of your day to see what life behind bars looked like for prisoners throughout the last 200 or so years.
Shrewsbury Prison is located directly next to the train station, alongside the river and with the castle looming in the distance. The prison has a small car park opposite and a slightly larger car park adjacent just up Howard Street, but there are plenty of options dotted around the town if you are visiting with a larger day in mind. You can pick any one of the other car parks around town - such as Frankwell Car Park (cross the river by footbridge and you are a short walk away), Raven Meadows Car Park (roughly the same distance away, without crossing the river) or even going a bit further afield as we often do and stopping on Abbey Foregate Car Park. As you can probably imagine, trains are a great option if you wish to visit the prison, and buses are plentiful around town. Walking from the centre is as simple as following the A5191 away from Pride Hill, where the Darwin shopping centre is, passing the train station and under the train bridge before turning up Howard Street and climbing to the prison entrance up a short hill.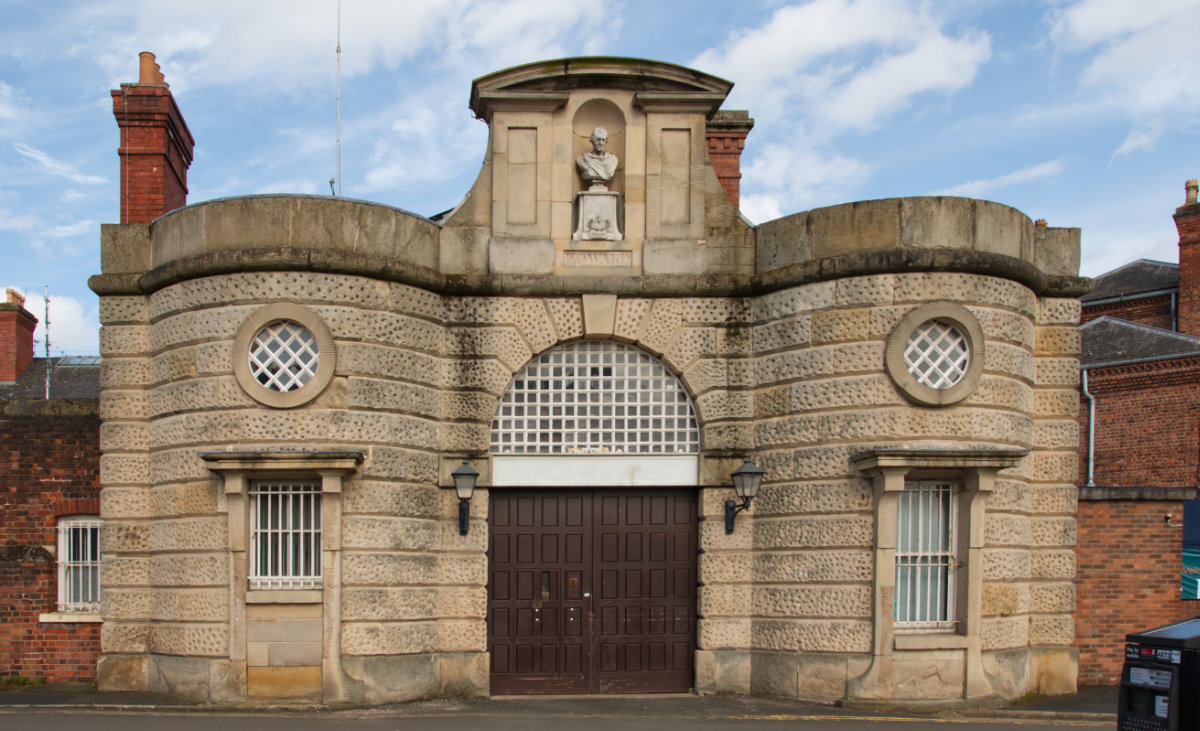 We passed by the colossal wooden door that would have been Shrewsbury Prison's original entrance and followed the signs down the side of the building to the information centre and gift shop. A warm welcome awaited us, we discussed the options, bought our tickets and took our maps so we could begin our self-guided tour - the maps are clear and straightforward enough to follow and the prison has plenty of information around, in fact, if you prefer you could quite easily explore freely without too many problems, but the map gives a logical order to everything making sure you don't miss any major stops and for our tour, we followed the route as mapped out then zig-zagged a little before heading home. If you need to use the facilities there are bathrooms dotted all around the prison (they do ask you politely not to use the toilets in the cells!) as well as a baby changing station and even a restaurant in case you wish to break up your visit with a bite to eat.

Leaving out the door as directed and following the map, you will immediately be on the opposite side of Shrewsbury Prison's giant door through which most prisoners would have been carted in, and you can get a taste of this by popping into the Prison Van, a modern box van that still features all of the fixtures it would have when in service, including individual holding cells for prisoners and stations for guards. Beyond that, you can explore the gate lodge and the rooms dotted around, almost every area of the prison is frozen in time as it was when the prison shut down, so you can still get a really clear feeling of what life was like for inmates and guards alike. Once you've explored this little outside section, then it is time to step inside the reception area, just as you would a newly arriving prisoner...
The first dose of bleak reality for prisoners hits as soon as you step through the barred gate, via reception and into those holding cells, from here you explore the areas dedicated to searching and showering new prisoners - you can only imagine what it must have felt like to walk through these rooms, the reality setting in as a soon-to-be resident of Shrewsbury Prison. There is an almost overwhelmingly desolate ambience as you wander the prison, something that is a real reality check for anyone who hasn't experienced life inside and it all was quite sombre and a little humbling, certainly a place you would want to desperately avoid ending up. Before moving into the prison proper, your tour can take a quick detour to explore the offices of the Governor and his officers, then when ready, A wing awaits...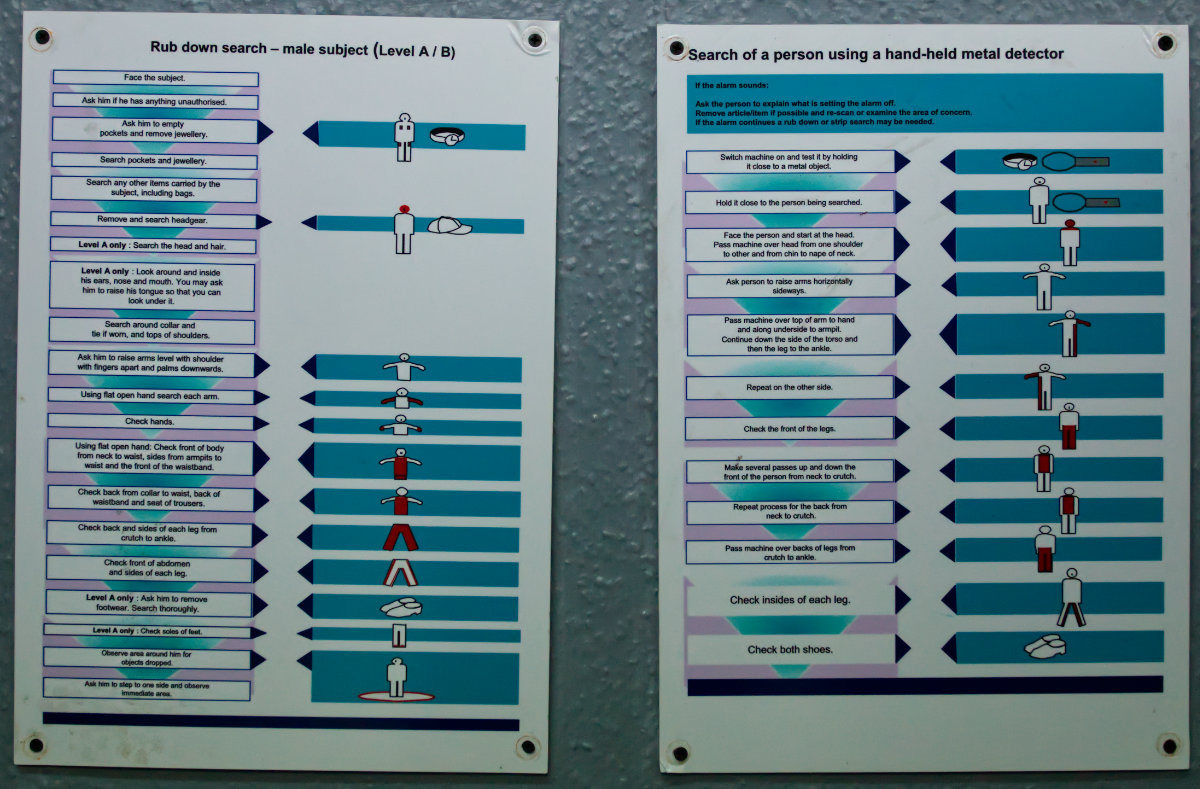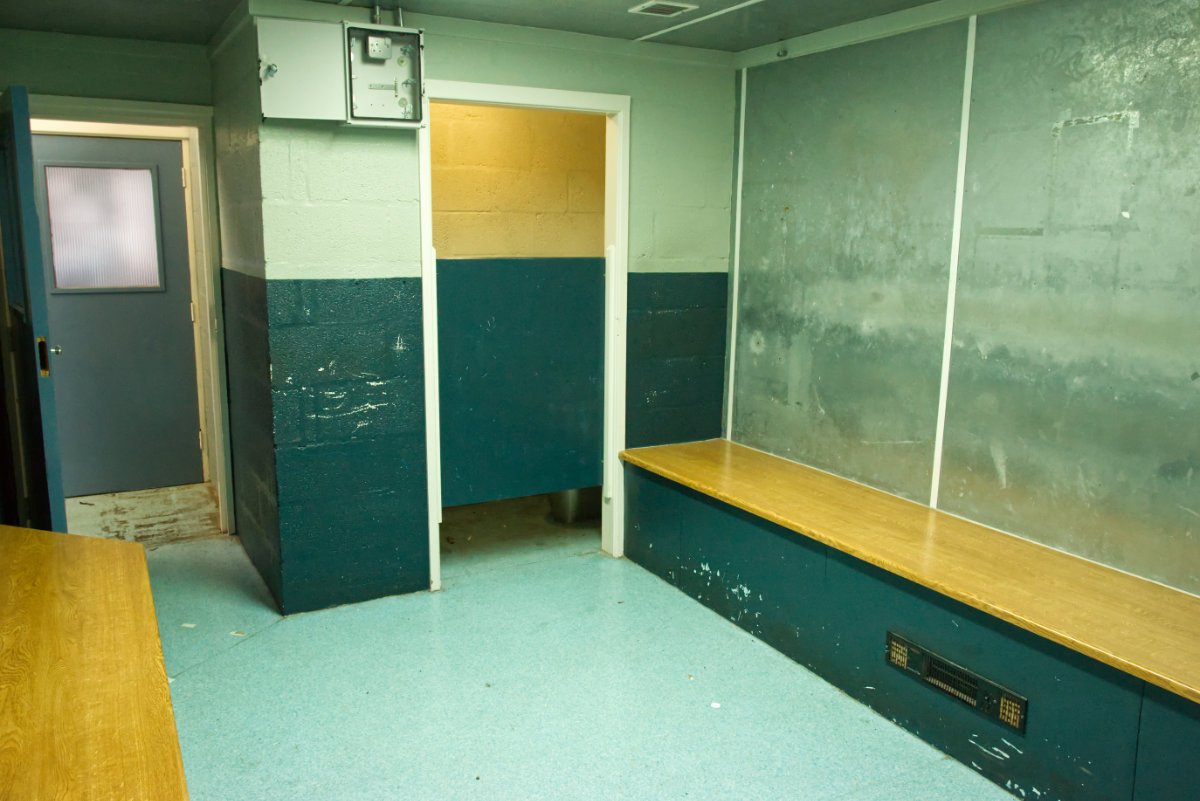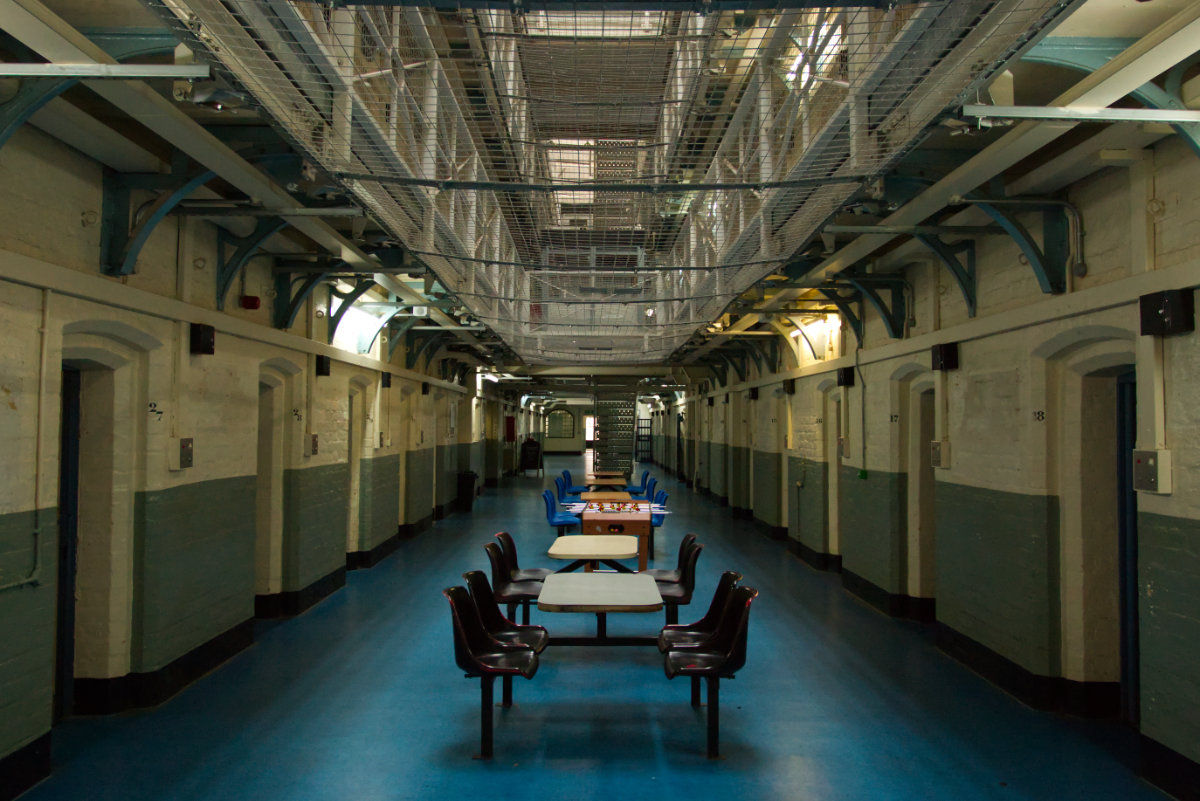 The A wing is the largest part of the tour, spanning 4 floors (with the major labelled attractions on the map spanning the first two floors), again the feeling of dread as you emerge out from the corridors into the open space is a little daunting, somewhere that would have been the majority of your day to day life if you had been a resident here. Shrewsbury Prison's history is on display in each cell, as well as some examples of modern life in prison too - immediately on your right is a range of cells, spanning from the modern day back to 1960 then, after an example of a padded cell, is the Victorian era cells. As scary as modern life in prison can seem, life in a Victorian-era prison is about what you would expect: grim, and things get worse if you decide to experience life in a Georgian prison, this is not accessible to the self-guided tours, but more on that later. Opposite the historical cells is a range of cells representing more modern life - Segregation cells, Strip cells, those that require constant observation and more. Upstairs, there is more about life in the prison as well as a bit of information about the BBC drama "Time" - the prison is in a unique position to be a perfect film set for any production needing a real slice of life behind bars, and so a number of cameras have found their way in over the years, including Lucky Man, Brassic and Coronation Street to name a few.
Beyond the second floor of the A wing, the tour takes you to the prison's chapel, healthcare and visitation as well as a little display around notorious killers. After these is perhaps one of the darkest stops along the route: The Execution Room, as well as the Executioner's Bedroom. The Execution Room is a sizable space with little in it, except for a noose over a blocked-off hole to the floor below - ready for a short drop and a sudden stop. We took our time in this room, there is plentiful information about executions, the executioners and those who saw their end in this room - a distinctly harrowing experience, but a reality for many of those who found themselves on the wrong side of the law prior to the death penalty's suspension and abolishment in 1965 and 1969 respectively. The noose was certainly a shock, another huge dose of reality that impacted many prisoners, albeit one that has been retired in this country.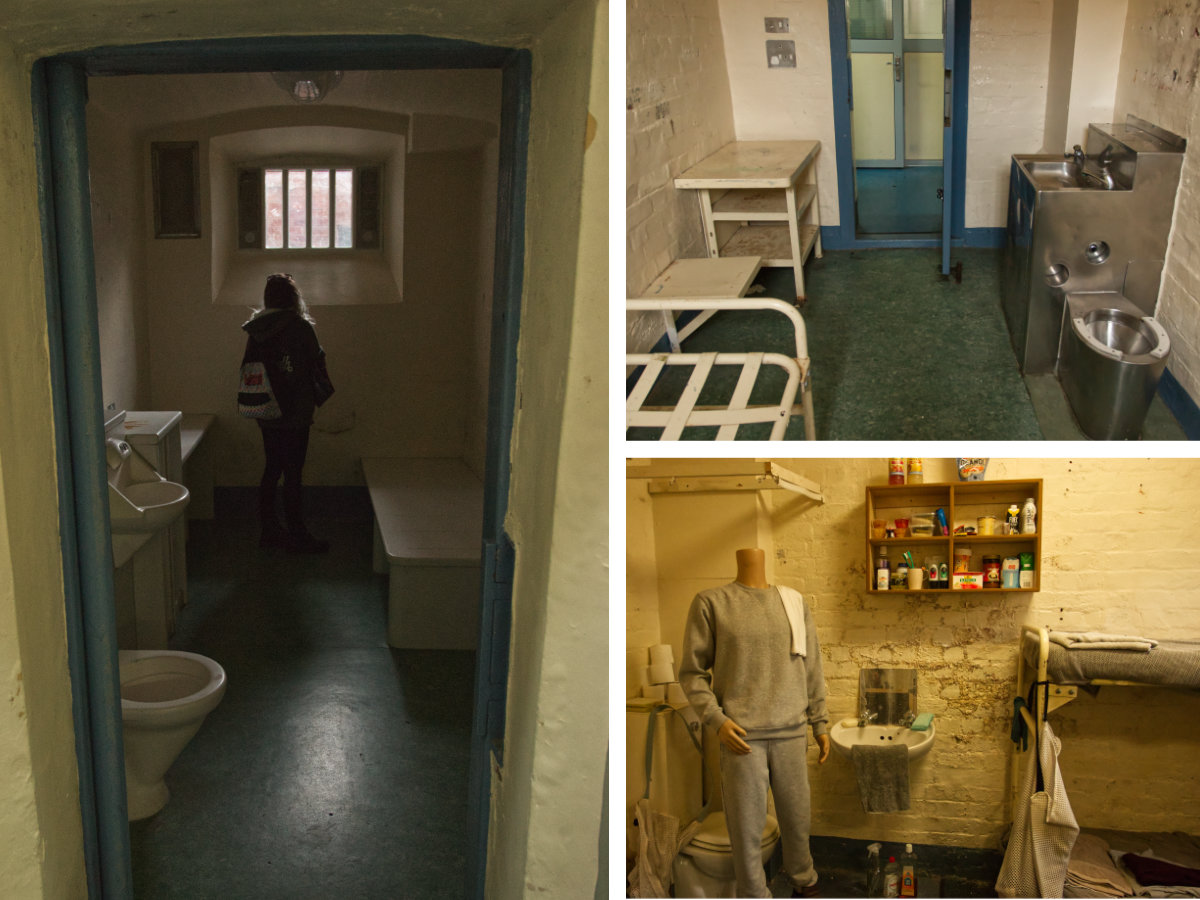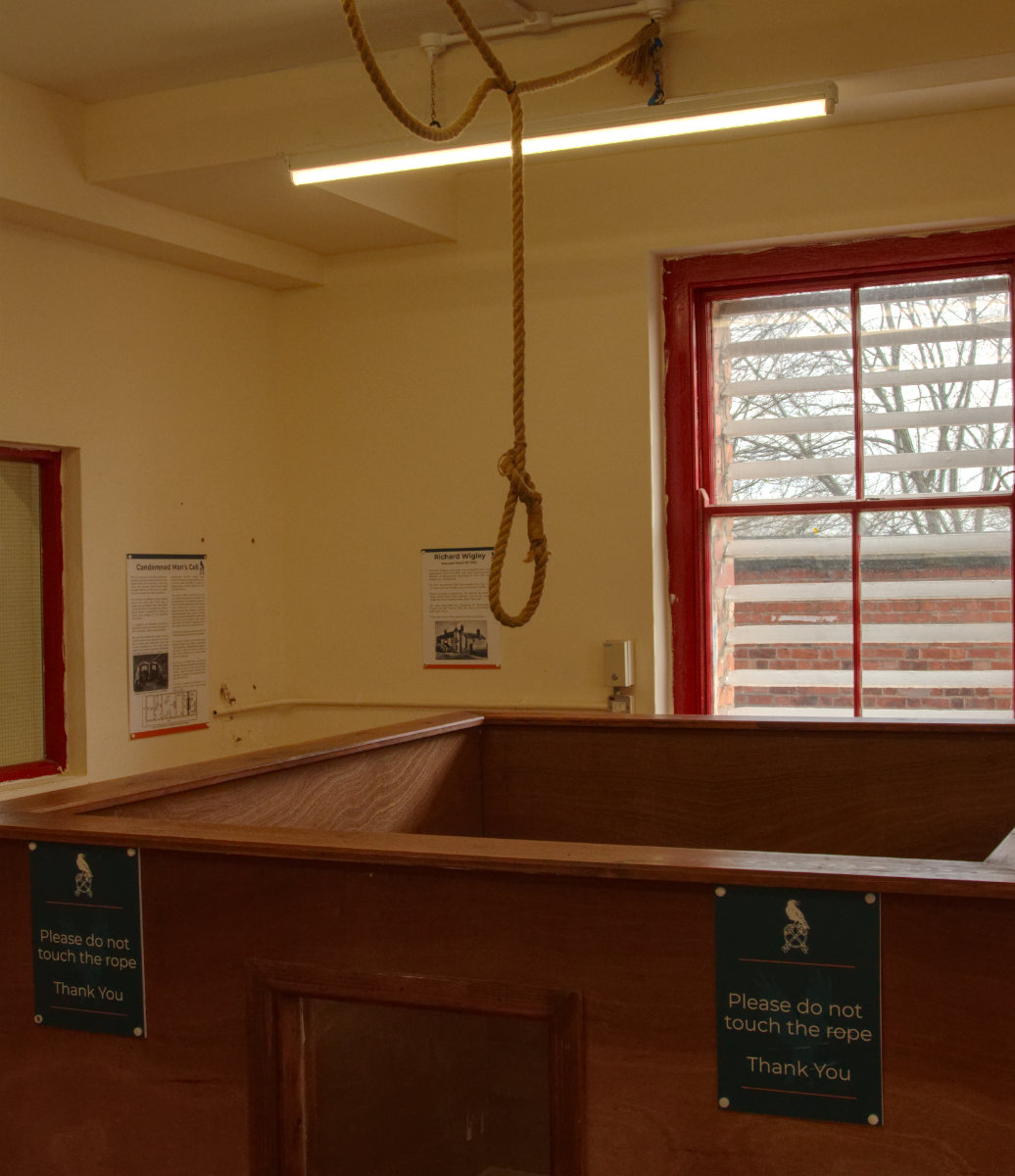 Onwards and into Shrewsbury Prison's C wing, a smaller two-story section of the prison which was the former female wing complete with a Haunted Cell for the superstitious among us - the guards at least were adamant this place was haunted, and Shrewsbury Prison claims to be home to multiple spectres. Descend the stairs and step outside to the yard, little more than an expanse of concrete, but for those who lived in the prison that taste of sunlight must have been something magnificent (and considering how cold the prison was on our visit, it was nice for us too to get a little taste of the warm sun). Beyond the yard is the Railway Track - a section used to train prisoners to lay track, a potential for rehabilitation and a career after their sentence was up. From here you're free to explore, grab a bite to eat in the central Restaurant or make your way back through C wing and into the museum, gift shop and exits - there is a good amount to see and do even on the self-guided tour, but if you are after more you are in luck...
So on our more impromptu visit, we were really just looking to take our time and see the prison at our own pace, which the self-guided tour is perfect for, but the map lists a range of options for all tastes, including some quite interesting events and activities. The Ghost Tour is perhaps the most exciting guided tour option, comprising an evening tour of the prison, which descends down into the Georgian section of the prison - cramped tunnels where all prisons were left to rot in total darkness. After this you return to A wing for a 5-minute in-cell experience, getting a real taste of prison life at night. All the while being regaled with stories of all the spectres who have haunted the prison throughout its active years (and beyond, naturally). Beyond the tours is the brilliant sounding list of activities, including escape rooms and prison breaks, the option to spend a night behind bars and even an "iCombat Laser Tag" event where you get to have a shootout in prison. The list goes on, and it is really impressive how well utilised the prison is in terms of events beyond just the informative tour side of things, and there are definitely events on that list I would like to check out in the future.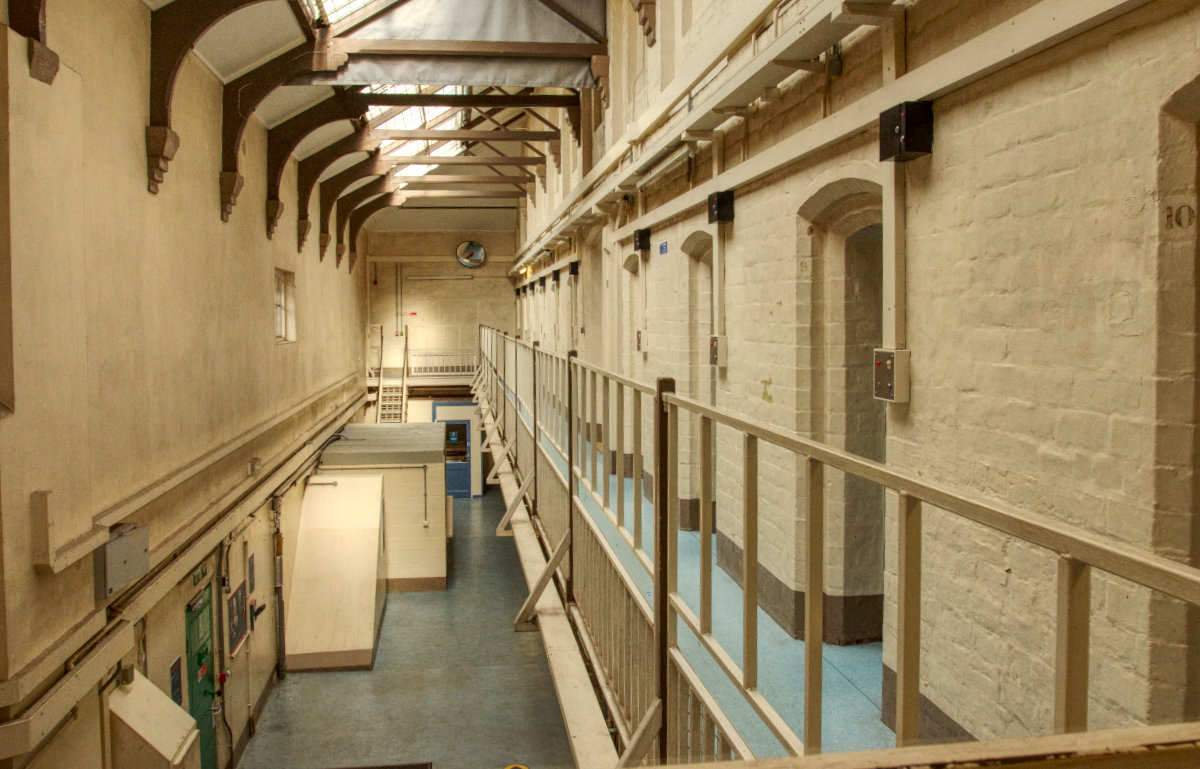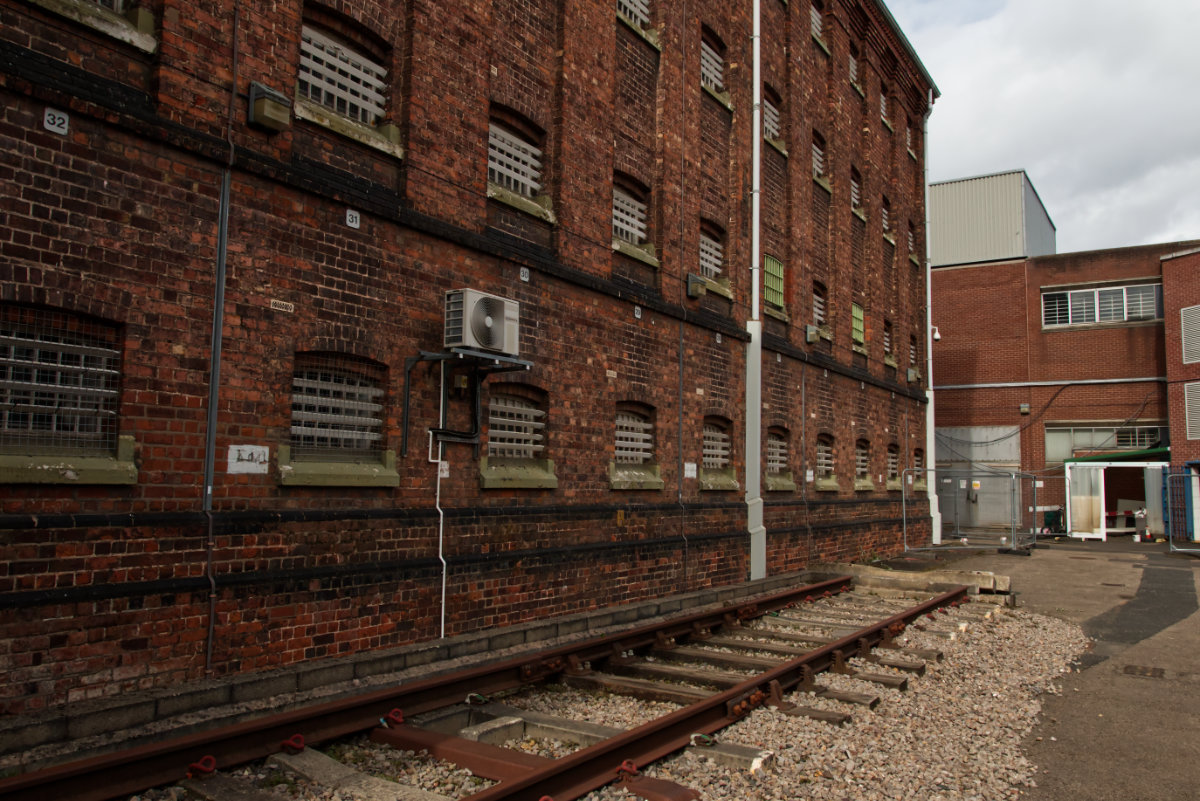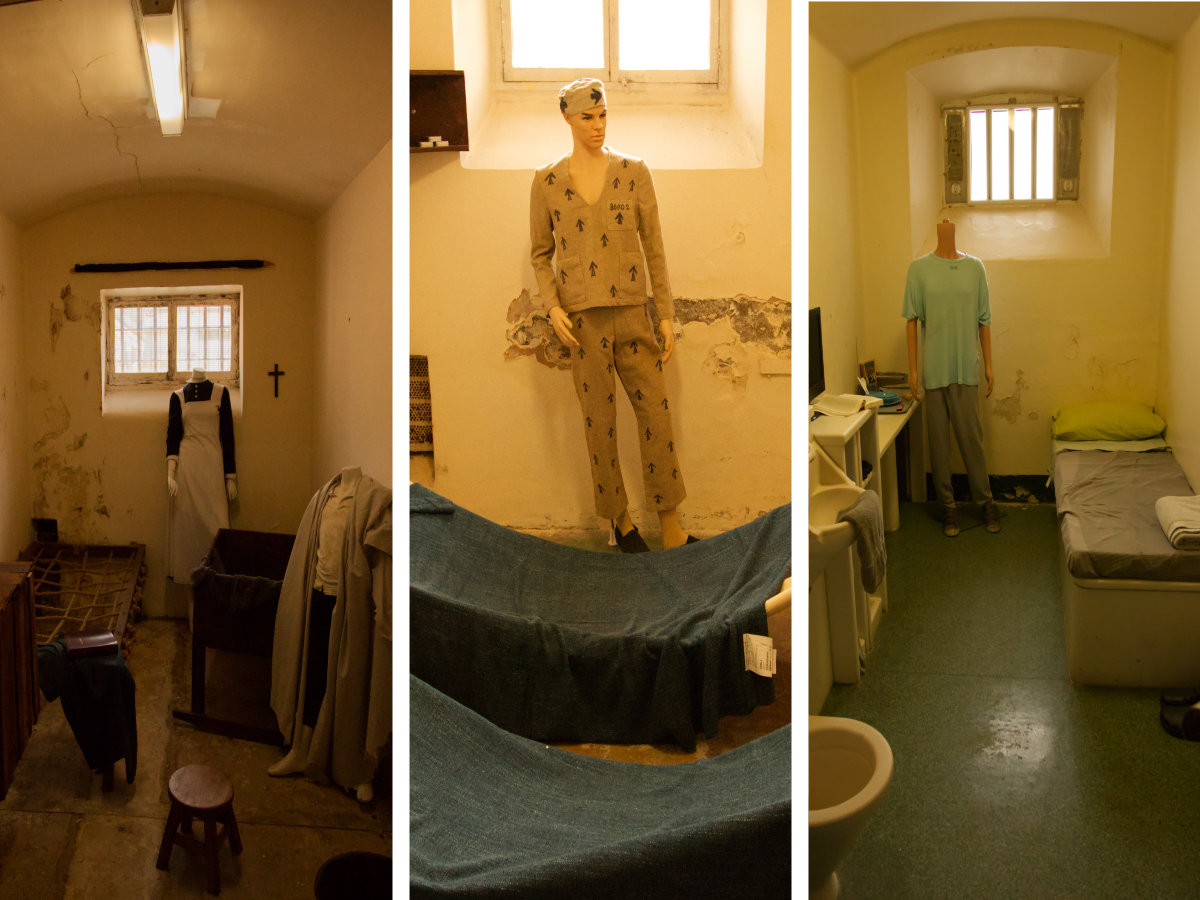 Shrewsbury Prison has a long history, established in 1793 with the original structure constructed by Thomas Telford, it was constructed over the top of the original Georgian prison. It is nicknamed "The Dana" after Rev Edmund Dana, Vicar of Wroxeter, who reworked the pathways and roads that encircle the prison that also shares his name. John Howard, a prison reformer, had influence over the design of the prison which Telford took into account, and a bust of Howard sits above the gatehouse. The prison was a place of public executions up until the last one in 1863, after which executions were a more private affair - In the 20th century up to the abolishment of the death penalty, 7 people were executed at the prison, all on murder charges. The prison saw multiple stages of redevelopment and modernisation and would operate as an Adult Male Category B/C prison (Closed Prison for low to moderate-risk inmates), but would close in 2013 along with six other prisons in England with an aim to replace "old and uneconomic" prisons with a super-prison. Other prisons retired included Bullwood Hall in Essex, Canterbury, Gloucester, Kingston in Portsmouth, Camp Hill on the Isle of Wight and Shepton Mallet, which was the oldest operating prison at the time. Shrewsbury had around 300 inmates at the time of its closure, as well as 189 staff, the last of the inmates were relocated on the 27th of February, 2013.
Shrewsbury Prison was a great day out, one I recommend for all ages and all walks of life because it gives such an interesting perspective on an aspect of life I hope many will never experience in earnest. Not just enough to scare someone away from ever wanting to end up in such a place, it is an opportunity to develop a bit of empathy for the life prisoners face - it is a bleak existence, and only gets bleaker the further you look back, and while I am not one to make any arguments in either direction as to how prisoners should be treated it is certainly a difficult decision on how to handle those who break the law. It is unquestionably different to anything I have really seen or done before, and I am sure the prison tour will stick with me for quite some time. Those visiting Shrewsbury for a day out can make the most of the town itself, with its stunning castle and all the great food and shopping options. Beyond the limits of the town you are just a short hop away from the Shropshire Hills and all of its beauty, plus some favourites around the area like Attingham Park - the potential for a grand day out is impressive, and you can really pair the prison with many great and varied options for all tastes. Of course, if the prison itself is enough of an adventure then absolutely enjoy it, stay as long as you want but don't stick around too late - you wouldn't want to get locked in...