Recently, we decided to take a bit of a tour of Shrewsbury - a beautiful summer's day beckoned us towards the Shropshire heartlands to explore a market town steeped in history and wonder. This was one of those wonderful adventures where we hadn't planned much, I knew of a few beautiful attractions spattered around the market town but I was more than happy just to make it up as I went along. It had some of my favourite things I look for in a day out to a town - a handful of beautiful old buildings, some stretches of nature and plenty of shops to wander in and out of. So how did it go? Well, Shrewsbury seriously delivered, not only meeting my expectations but absolutely smashing them and while I didn't get to do everything I wanted that just means I have the perfect excuse to return! First, we had to get there...
Getting to Shrewsbury via car is fairly straightforward, at the terminus of the M54 (after it becomes the A5) and with a robust ring-road system it is pretty easy to find your way here - although if you head into the centre then expect old narrow streets that are well-managed thanks to a one-way system ferrying cars around safely. Admittedly I did get a little turned around on this visit, missing the entrance to the car park I was aware of and accidentally entering the town centre, luckily there are spots dotted around for loading/unloading that allowed me to pull over and set up a sat-nav with little more than a few minutes lost. Shrewsbury town has a handful of parking options dotted around the river and into the centre with plenty of variety in terms of duration for your stay. If like us, you are planning to stay for a while and don't mind a bit of walking then there are some great options on the outskirts of the main part of Shrewsbury, including Abbey Foregate and Frankwell car parks plus plenty of smaller options. If you are just popping in for a brief visit then getting somewhere in the heart may be preferable, with a few options including Barker Street, Bridge Street and St Austin's Street, allowing you to jump out of your car and straight into the shops. Spaces in the centre are a little more difficult to come by, so if you don't mind the work I would recommend some of the further out car parks for a stress-free visit. As you might imagine, this is a well-connected town in terms of public transportation and offers plenty of routes that will get you from all around the United Kingdom, with plenty of trains and busses passing through - so not only could you get here comfortably without having to stress about parking, but you can also make this a connection as you head onwards to greater adventures...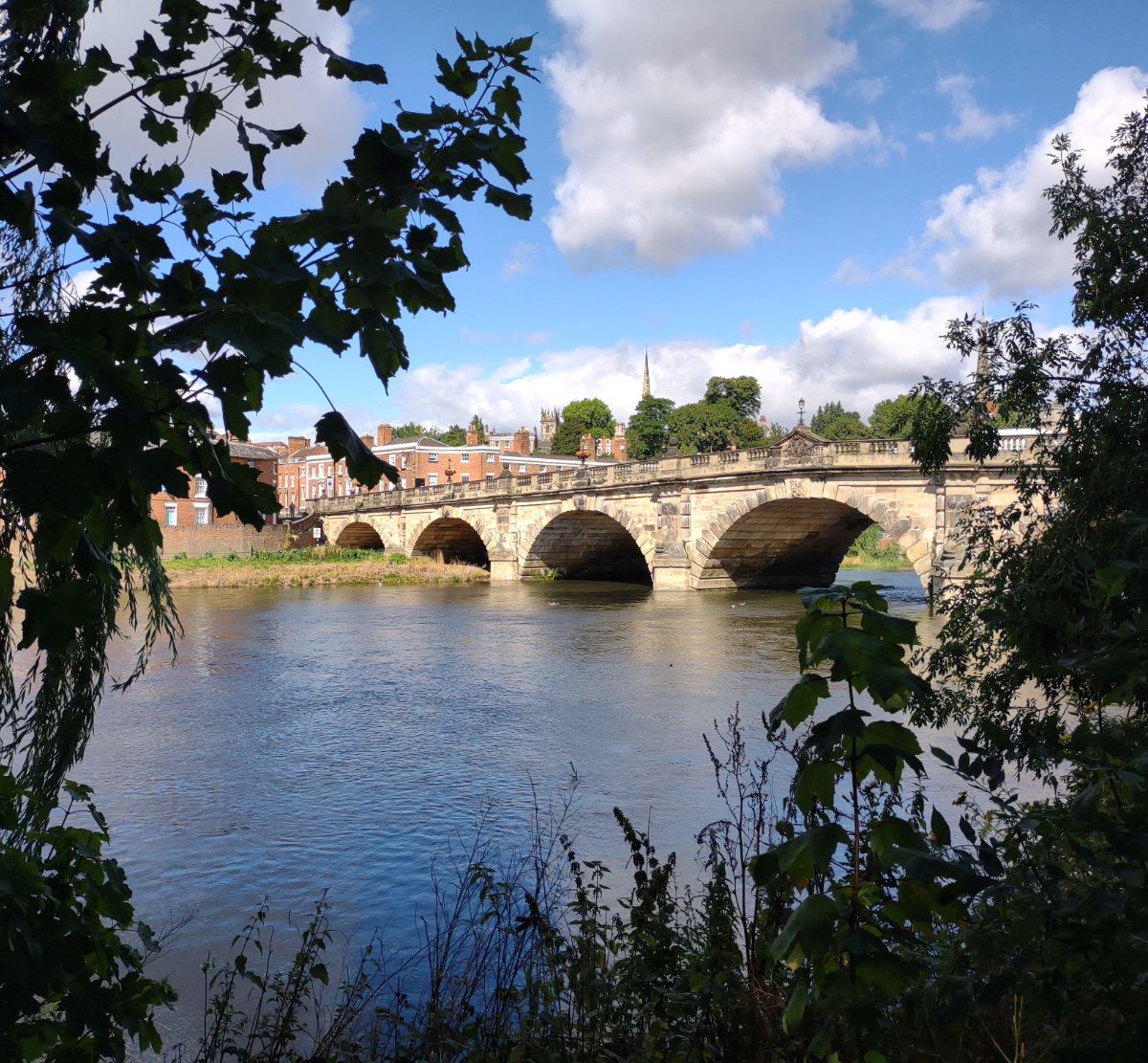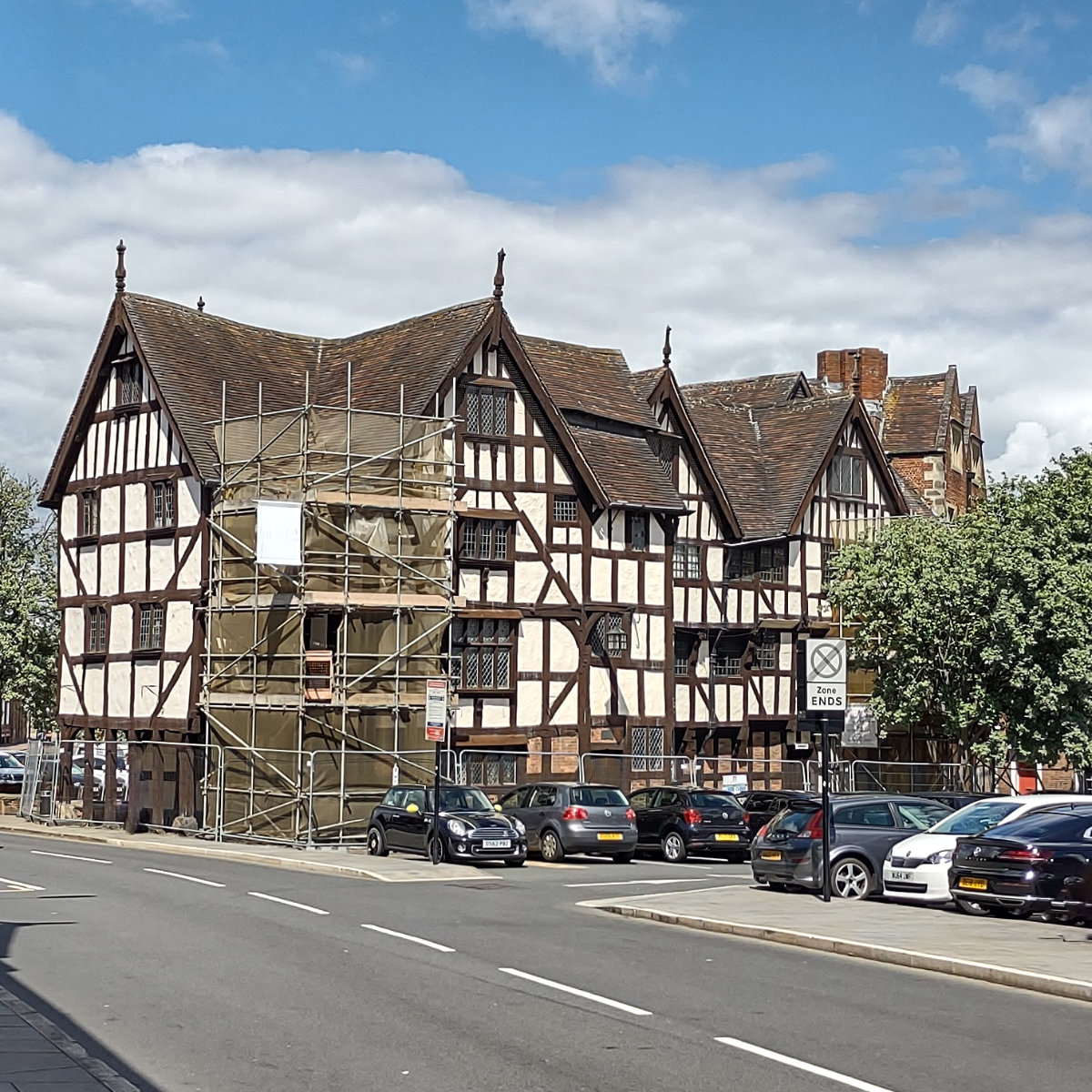 If you opt to start on the outskirts of Shrewsbury then you will need to pick your route in, we started from Abbey Foregate car park near, as the car park name may have given away, Shrewsbury Abbey and picked our way carefully across the sprawling outskirts roads and found our way to the edge of the river. Shrewsbury town centre almost sits on an island, a sizeable peninsula formed by the meanders of the River Severn, so you will often find yourself along the river's edge and should take time to explore where you can - there are so many tucked away viewpoints and beautiful bridges to cross back and forth. From our crossing at the English Bridge, we could have turned north to see Shrewsbury Castle and Prison but we were unable to due to an event making it far too busy - I want to give these a proper chance to impress, and we had such a nice time in the town even without them that we are absolutely planning to return in the future, take in the castle and such and see what else we can find too.
Shrewsbury's town centre has a kind of blurred definition, so many towns have a single street that forms the centre but shops and eateries are tucked away up every corner regardless of where you are, and while I would consider the area inside the River Severn's meander to be one big centre, there are so many little gems even around the outskirts that you should pop down every nook, cranny and alleyway just to see what you might find. Before we get into the shopping I must first talk a little about the architecture and history. I was expecting that there were a handful of stunning buildings in Shrewsbury and then outside of that it may be a little like every major town or city - a few nice building facades but mostly just non-descript and probably some unfortunate chunks of brutalism to spoil the mood; Shrewsbury is likely amongst the prettiest towns around. Huge numbers of the buildings in and around the town have beautiful ornate frontages, black and white architecture plus winding pathways with cobblestone roads and so many green spaces it becomes a breath of fresh air and a wonderful historical day out. One of my favourite places is Saint Alkmunds Church, as well as its wonderful approach road up Fish Street.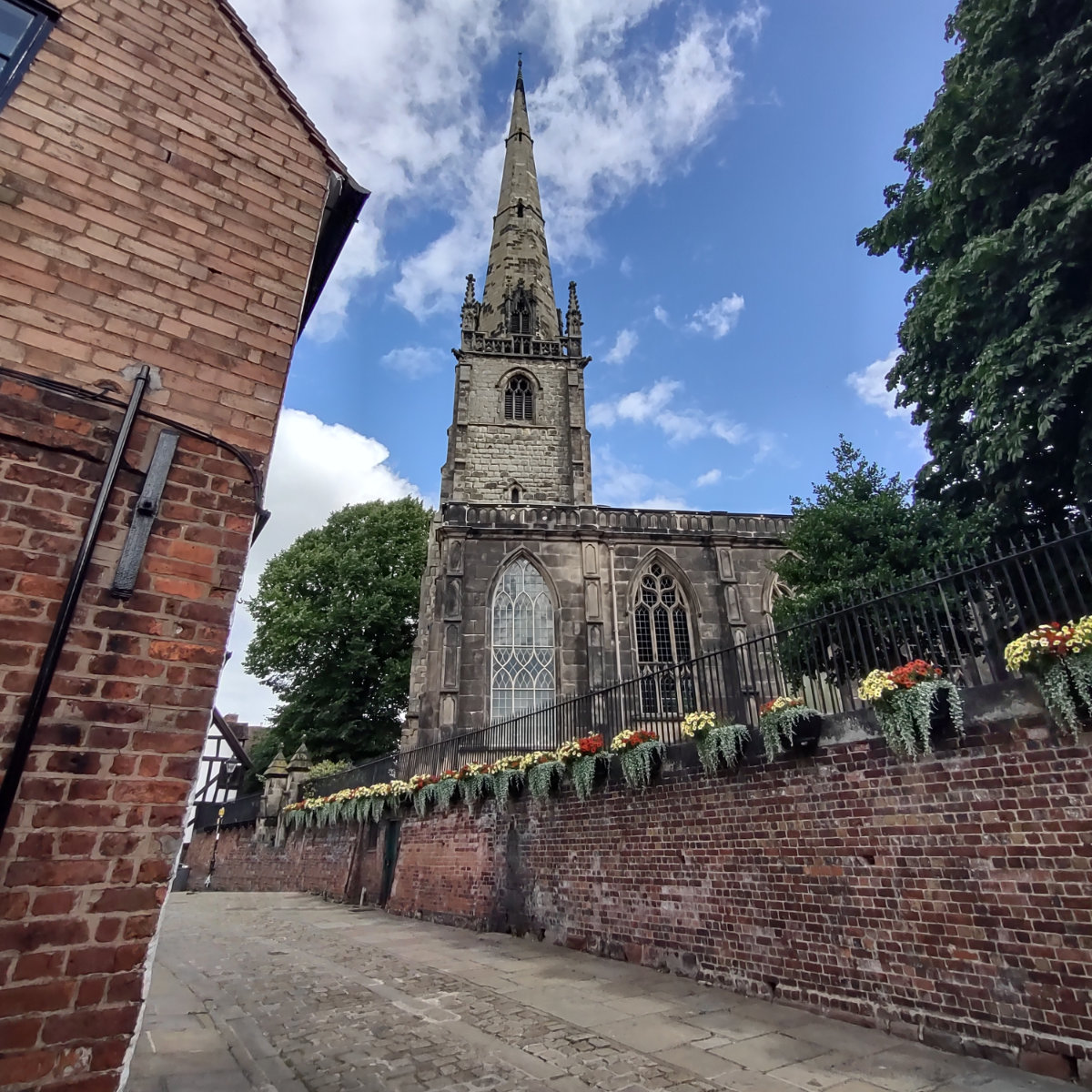 There are so many independent and interesting shops that getting around the town quickly will be difficult - you might find yourself stopping every few strides to gaze into the next window and be tempted inside. Highlights of our visit included Appleyards Deli with a wonderful range of items where we came away with a handful of cannolis and a few independent Ales, the Christmas ornament shop Christmas Perks and a few mountain bike shops including Trek and The Trailhead that of course drew me in. Towards the centre of Shrewsbury, you will find a bit more of a traditional shopping experience with a few of the larger chains on offer but even here there were some hidden gems to find - tucked away in one corner of the Darwin Centre is "The Collective", a handful of pop-up style shops adding real variety to your shopping experience and we filled our cupboards with Asian wonders from Dada Oriental. Not only that, but a short walk away from the shopping centre is Shrewsbury Market Hall, a more traditional market space but with a much more exciting array of shops, services and eateries. If you find yourself parched then there are countless watering holes dotted around and if you need a bite to eat then there are plenty of options too, some with beautiful views of the river or you can just stock up on different light bites from each store to sample a bit of everything. A personal highlight was the appropriately named "Death By Chocolate" Belgian Waffle from Chez Sophie, the perfect ending to a long day of walking...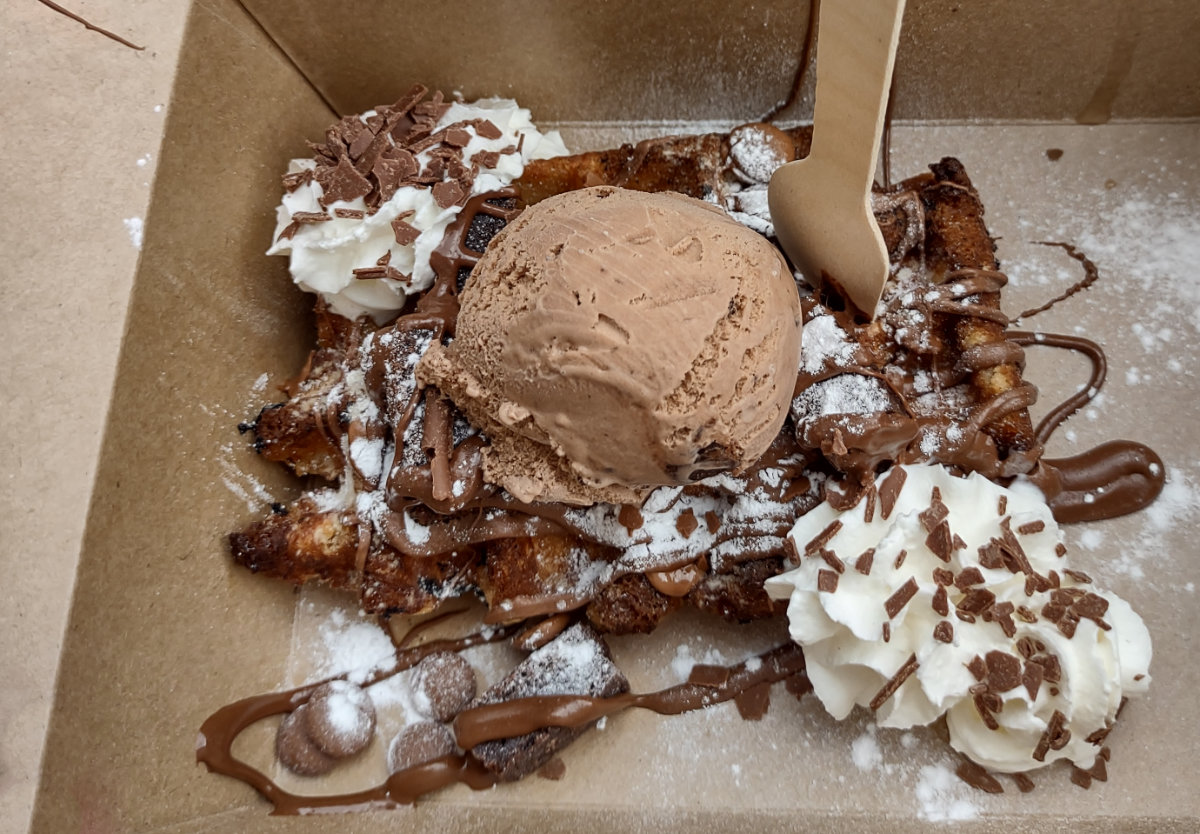 We ventured across the heart of Shrewsbury, from our start point at the English bridge, through the twisting streets and towards the other side of the River Severn's curving path to begin our journey back. We briefly crossed the river near the Theatre Severn, an impressive modern structure which juxtaposes the traditional charm of the town, before returning via the Port Hill Suspension Bridge to explore The Quarry. The Quarry is a riverfront garden and green space and on our visit, it was busy with workmen around, undoubtedly prepping for the flower show the next weekend, but we still had a great walk along the riverside on a wonderfully sunny day. We circled passed the statue of Hercules before eventually turning away from the water to explore the hedged-off centrepiece of the Quarry: the Dingle. We had no idea going in what the Dingle was and we were pretty damn amazed at the stunningly manicured botanical gardens that really were the cherry on top of a wonderful day out. From here we began to make our way back to our car park but the day was far from over, with some amazing things left to see around here including St Chad's Church, Rowley's House and Mansion and if you didn't see it on your shopping trip there is the Old Market Hall, a spectacular building made even more fascinating by the fact it is a cinema! If you want a little more culture you could also take a tour of Shrewsbury Museum & Art Gallery near the Old Market Hall or take in a walking tour from the Visitors Centre if you visit during the warmer months when the tours are active.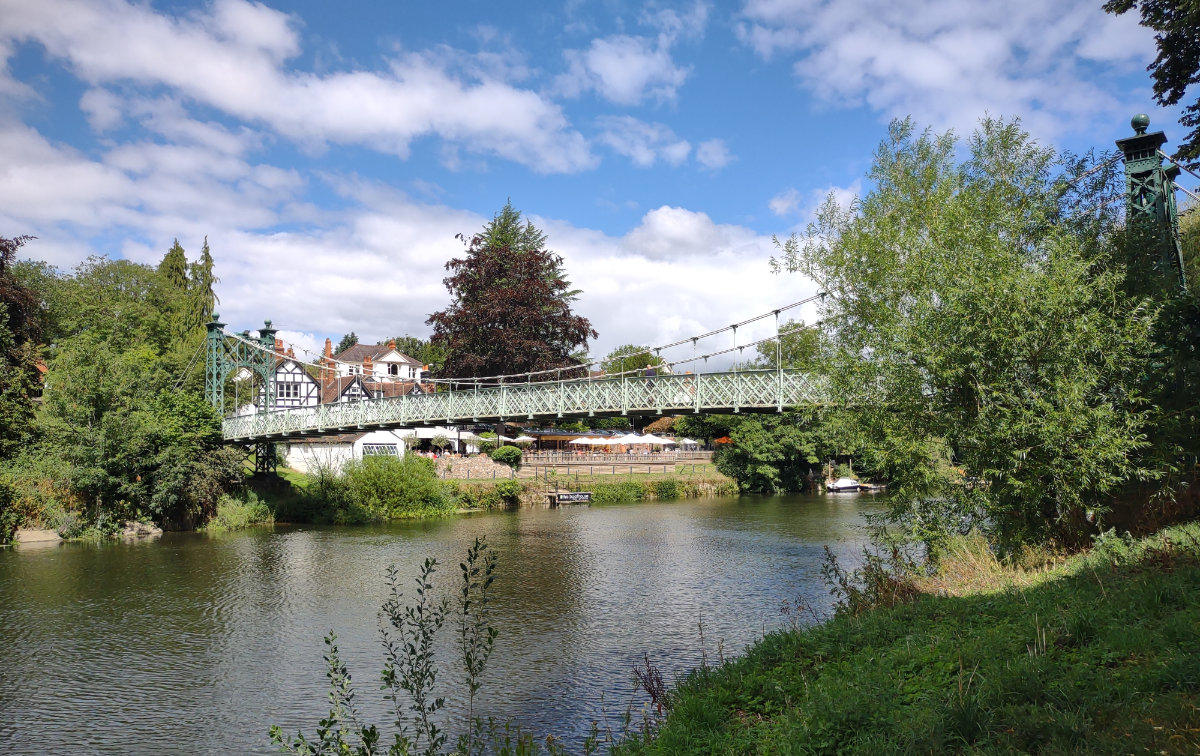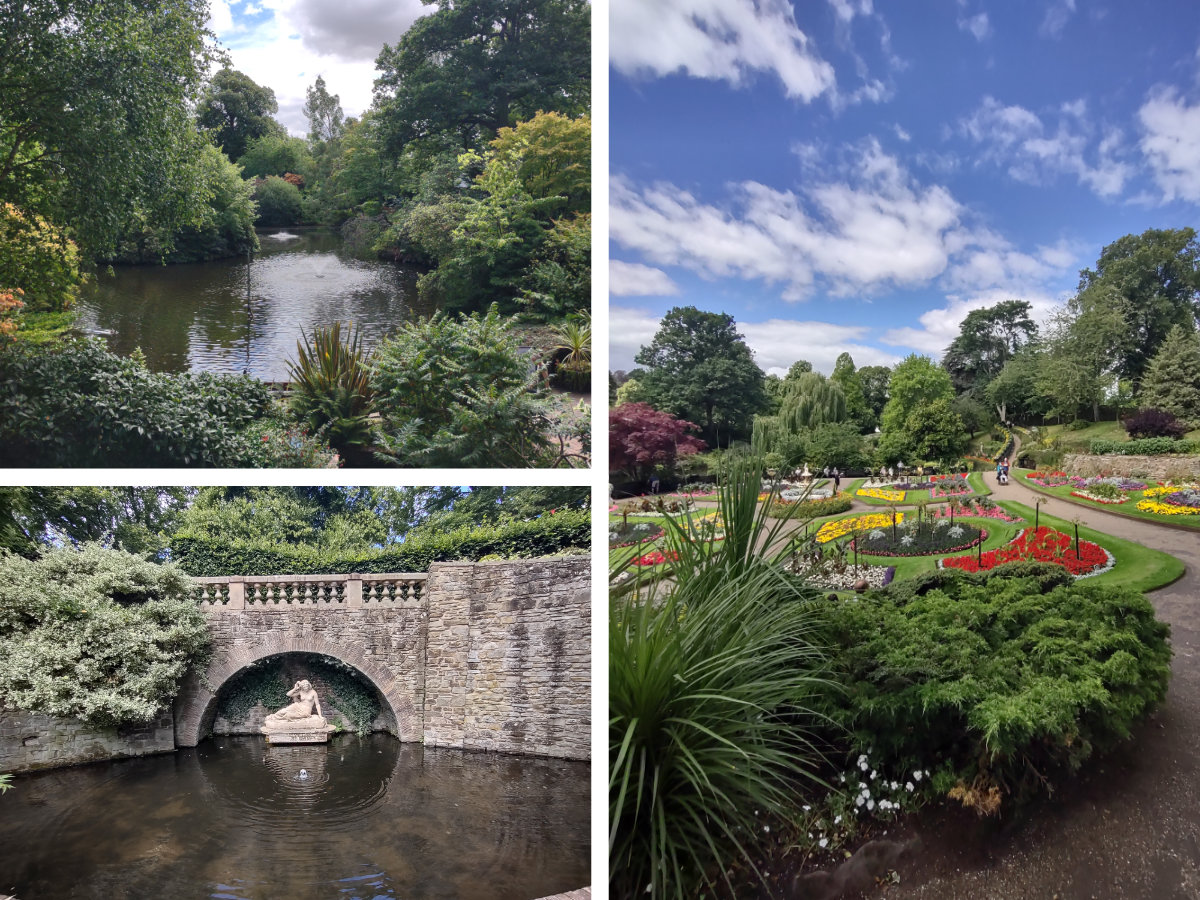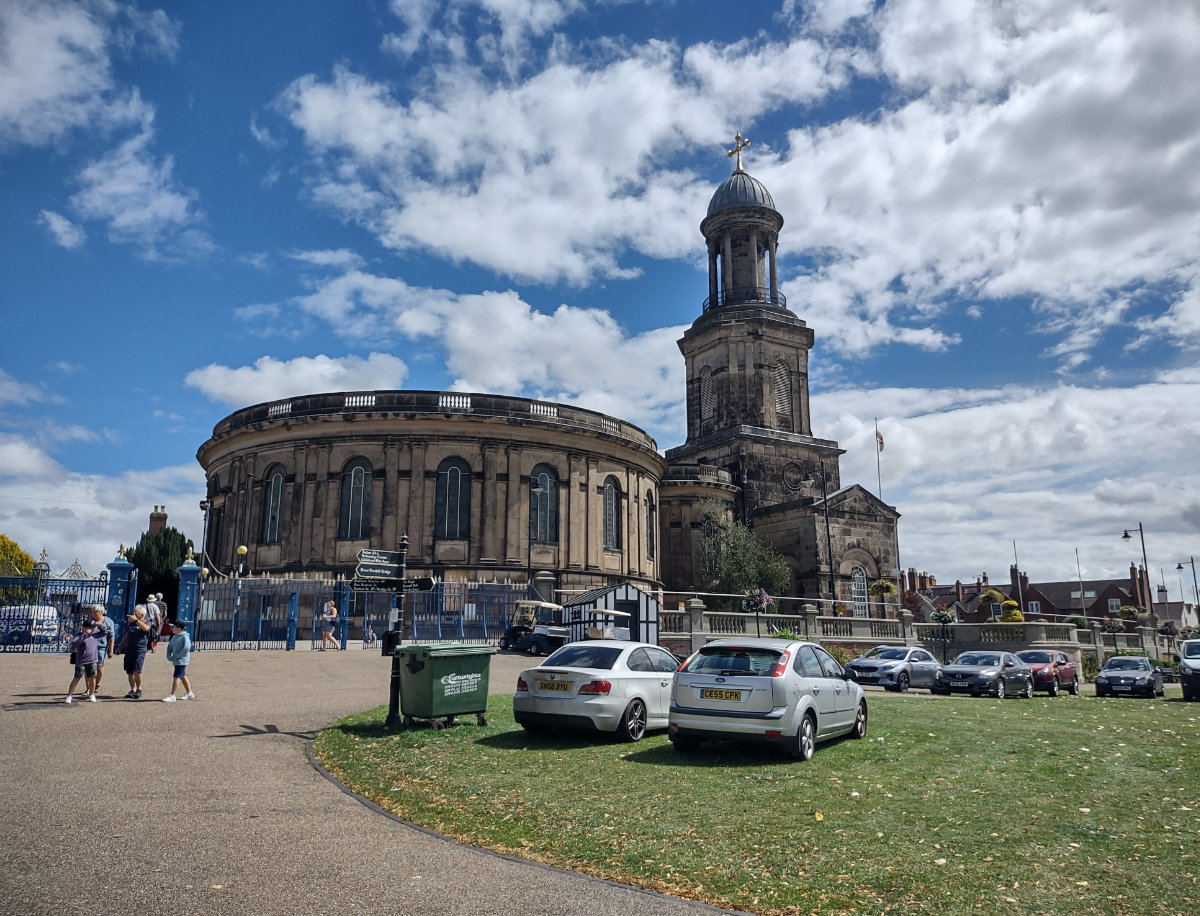 I would be remiss if I visited a historic town like Shrewsbury and didn't at least touch on a bit of its history. Admittedly, when I return to the castle I will explore it even deeper but with so many beautiful old buildings I must give them a quick tour now... The town was historically the capital of the Kingdom of Powys, known in Old English as "Scrobbesburh" - the root word for Shrewsbury (Schrosberie), Shropshire (Sciropscire) and the town and county alternative names Salop/Salopia. A good portion of its history is linked to skirmishes between the English and the Welsh, originally part of Powys it became an English-controlled settlement under King Offa of Mercia. The town itself grew steadily and became well fortified during the Medieval age and the town came to control the wool trade in England; between its fortifications and growing industry, Shrewsbury seriously prospered. Some of the notable attractions have long and interesting histories worth exploring, for example, St Chad's Church is actually a reconstruction after the original church collapsed in 1788 while attempting to expand the crypt beneath. The Old Market Hall in its current iteration is from 1597, but a market hall has existed on the site since the 1260s - if you do manage to take in a movie here just imagine, people have been gathering here for nearly 800 years! Just take a walk down streets like Mardol and check out some of the buildings like the King's Head pub and you can really feel the history of this town. Most spots around town date back to at least the Tudors and it just fills you with awe to discover something new - so I won't spoil much more, I'll let you discover some of the incredible history in and around the town for yourself.

That just about wraps up a simple day out in Shrewsbury. Considering we never visited the castle, which is arguably the main attraction here, I still think the town is chock full of things to enjoy and see to more than fill a grand day out. In fact, I am certain I have only scratched the surface on this visit, not just for things like the Castle but there are so many great things tucked away that I cannot wait to return and see more. It is a wonderful shopping town that really embraces its independent sellers and is loaded with great places to eat and drink. If you wish to link Shrewsbury town with something a little more natural then you are only a stone's throw from the Shropshire Hills AONB, with Carding Mill Valley and the Stiperstones both amongst our personal favourites places to visit. If you fancy more history then the National Trust's Attingham Park is just on the outskirts of Shrewsbury, which offers some great historical buildings and a collection of stunning deer. If you wish to travel further on then you are right on the border of Wales and all of its wonders - so Shrewsbury could form the start of a grand adventure into the Welsh wilds of Snowdonia. Regardless, if you choose to make Shrewsbury a quick stop, or spend some quality time exploring here I am sure you will come away happy with your time in this perfect market town.