Have you ever been driving from A to B, soaking in the stunning scenery, wishing you could just take just a moment to savour it? But alas, you're on a strict schedule, and while you could maybe spare 10 minutes to enjoy your lunch or simply get some fresh air and stretch your legs, stopping off in a random lay-by will probably leave you staring at a hedge-row or into an empty sheep's field, with the stink of exhaust fumes ruining the moment. Well hopefully I have got you covered today, with my favourite spots you can get to right at the side of the road; these beauty spots will require no long hikes, no miles and miles of country lanes and no time wasted from your busy day. The spots in this list you can get to along major A-roads around Snowdonia, all you need to do is park up and enjoy the views. I have stretched beyond the actual boundaries of Snowdonia national park slightly to factor in some of the longer trips you may be taking in and around Wales.

Lakes
The thing is...there are a lot of lakes that line the roads around Snowdonia, but not all of them are worth a stop and some are not even accessible at all. The last thing you want to do is stop somewhere pretty only to have a disgruntled farmer chase you away. Some lakes, such as Lake Vyrnwy, are without question worth the trip but when you're already on a drive you're pretty unlikely to end up passing it, so it may warrant an excessive detour to visit. Others, such as Llyn Tegid, are connected to a major settlement (In Llyn Tegid's case that would be Bala) and are already a local attraction - I am going to assume you're already aware of such lakes. Instead, I am going to talk about 4 lakes that are easily accessible, you've probably seen them before, but probably haven't taken the time to visit them...

Llyn Trawsfynydd
Where is it: A470 - Between Dolgellau and Blaenau Ffestiniog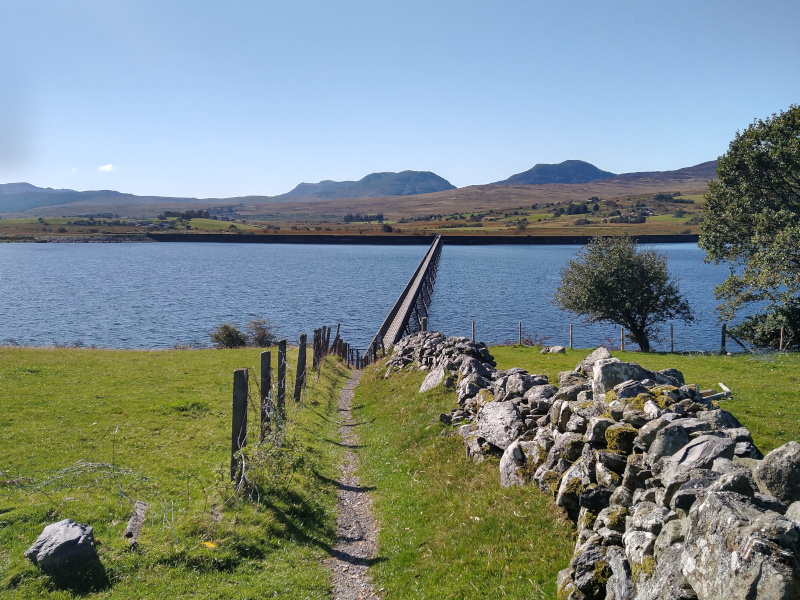 I'm going to start with a lake that a lot of Snowdonia commuters have undoubtedly passed by as they made their way north. Trawsfynydd is probably better known for it's decommissioned Nuclear power station, but don't let that colour your opinion of this beautiful little spot. There are plenty of good areas in which to stop, including ones with or without views of the power station: if you're willing to take a (very short) detour off the A470, there is a car park on the south edge of the lake which will give you access to the footbridge. From here you can get some beautiful views of the lake, take a quick stroll to the other side and be back on the road again without a second wasted.

Llyn Ogwen
Where is it: A5 - Between Betws-y-coed and Bangor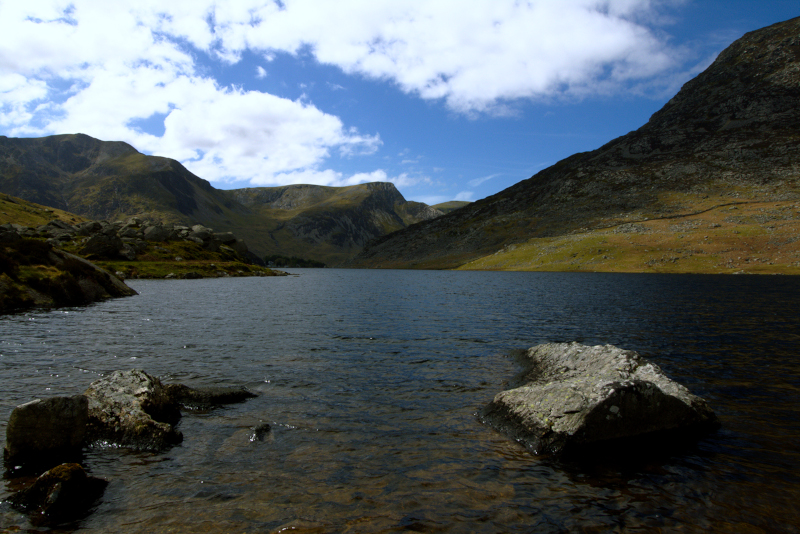 This absolutely breathtaking location at the foot of Tryfan is probably one of the easiest to access out of all the places listed today - with its main lay-by easy to spot from a distance, you may have even pulled in here in the past, but this is the one lake where I recommend a quick break every time you pass by. Stop at the lay-by on the lakeside of the road and find somewhere along the lake's edge to truly appreciate the scenery, being around the Snowdon massif means the peaks are all dramatic and will leave you feeling incredibly small. As a final reward, while the "Mach Loop" further south is well known for spotting military planes and helicopters, we have spent a good portion of the day sat at this lake watching the training formations go by, zipping up between the mountains.

Llyn Padarn
Where is it: A4086 - Llanberis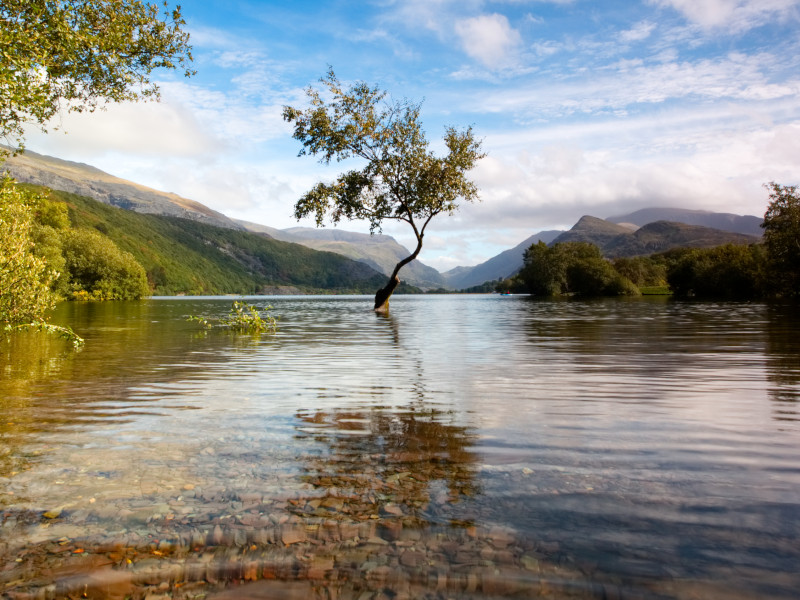 Between the Snowdon train and all the other attractions dotted around, Llanberis is seldom quiet - unless you know where to look. This is another lake that you may have found yourself parked up at before, but it is home to one of the most famous trees in Wales. Take a detour barely a fraction of a mile from the A-road and pull onto the dirt car park seen here, and not only will you find a relaxing spot looking back up the Pen-y-Pass, but you'll be just moments from the Lonely Tree. An Instagram favourite, this tree when combined with its stunning surroundings will make for a perfect picture from any angle. Even though this tree is well known to photographers, I have never had to share the space with anyone besides the occasional dogwalker, but even if you find yourself too crowded this is such a wonderful spot with gorgeous surroundings I am sure you could walk 50 feet in any direction and find somewhere to relax.

Llyn Celyn
Where is it: A4212 - Between Bala and Blaenau Ffestiniog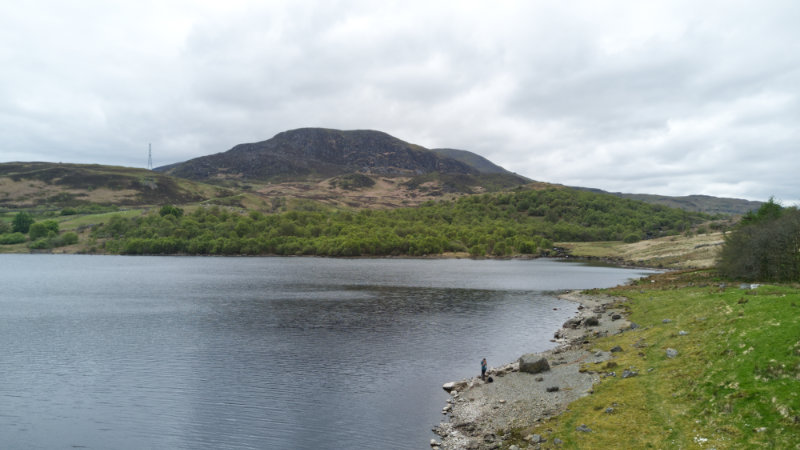 Llyn Celyn is another of Wale's stunning reservoirs, and while it lacks the beautiful tower of Lake Vyrnwy it is still a perfect spot to unwind. The roads that circle the lake have plenty of places to stop, including at the east edge where the grass banked dam sits. However, for me, the best place to be is further along the lake towards the eastern edge, with rocky little beaches and the occasional fisherman to greet it is like something from a countryside postcard. The roads around this area tend to be a little quieter too, so not only is it a nice place to drive it is also a perfect place to unwind and forget your troubles.

Castles
As with lakes, there are many obvious options for castles that you can visit if you happen to be passing through their related towns, such as Harlech, Conwy or Caernarfon. But for some of the lesser-known spots you can easily stop off at, here are 2 excellent examples:

Dolbadarn castle
Where is it: A4086 near Llanberis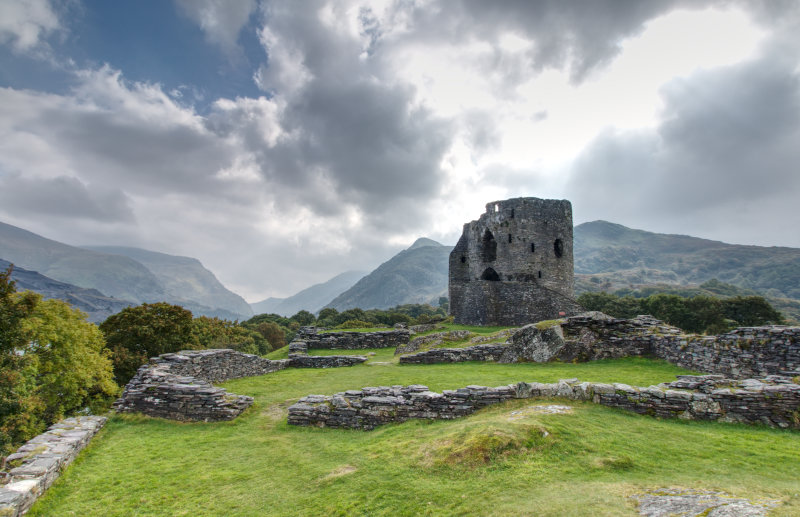 It would appear you're spoilt for choice in terms of quick pit-stops in Llanberis, this castle can be seen poking through the trees from most of the surrounding viewpoints and makes for a great little pit-stop, or can be combined with some of the other attractions around Llanberis to form a varied and interesting day out. Dolbadarn is a short walk away from the main road and while it sits almost completely ruined, the central tower and surrounding views more than compensate for this. Grab your packed lunch, find a nice spot to sit and soak up the same awe-inspiring views up the Pen-y-Pass I mentioned previously.

Dolwyddelan Castle
Where is it: A470 between Blaenau-Ffestiniog and Betws-y-Coed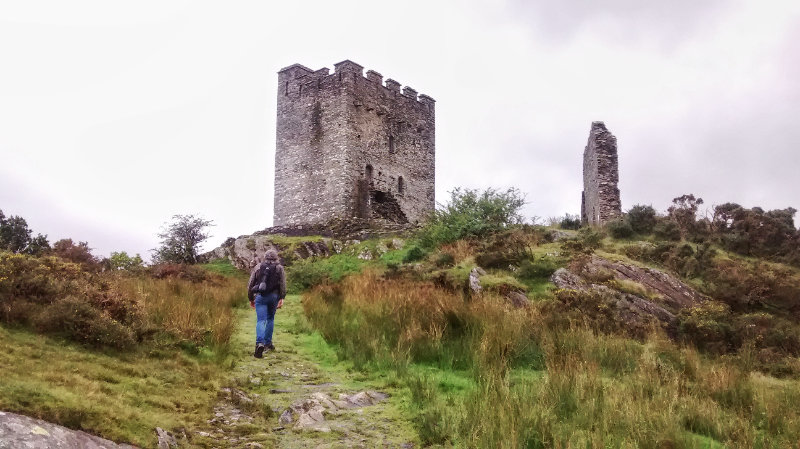 I would say that a lot of these stops fall on the same roads - but Snowdonia only has a few main roads...let us be honest, that's why we love it! You may have noticed Dolwyddelan looming above on your previous excursions, its single turret an unmissable marker on many a journey North/South. Unfortunately, while there is no almighty hike to reach this stop, it is probably a little too far to walk for someone after a rapid pit-stop - however, the car-park sits at the foot of the hill in a calm area of Snowdonia, with pretty much only the sheep to keep you company. If you can make the journey up to the tower you'll have beautiful views and a charming tower to keep you company, alongside the sheep, of course.

Waterfalls
Seldom do waterfalls occur right within reach of the roads, they're usually nestled within valleys, halfway up mountains or somewhere else frustrating to reach. Occasionally you will get a few good options along the main thoroughfare, but they often come with drawbacks; the waterfall at Arthog is worth the short climb to explore, but the lack of parking means it cannot appear on this list. Pistyll Rhaeadr is unquestionably my favourite waterfall in all of Wales, but I don't think anyone would consider the twisting 4 miles of country lanes that connect to the local B-roads to be a quick-stop on a major route. But don't fret! There are still a couple of options on the A-roads around Northern Wales.

Swallow Falls
Where is it: A5 near Betws-y-Coed
Note: There is a charge to visit these falls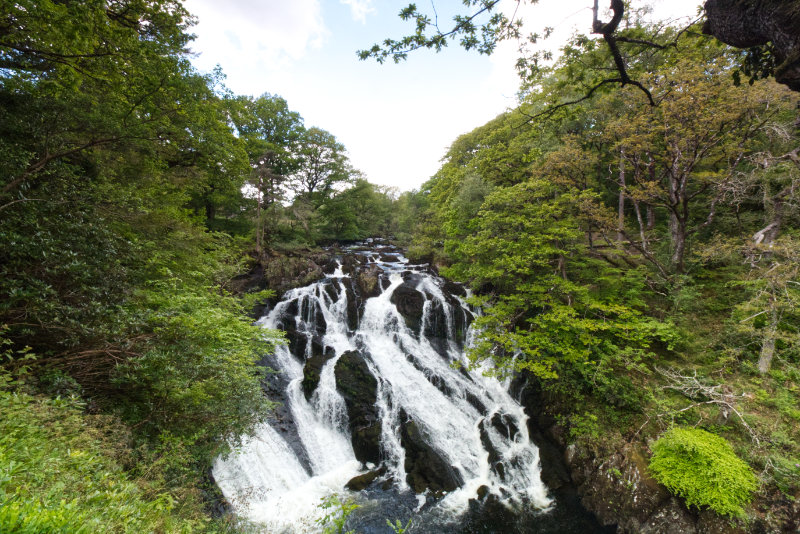 Swallow falls are a staple of many a checklist for visitors to Betws-y-coed, they are certainly beautiful at any time of the year with any water level. All it takes is for you to pull into the lay-by along the A5, pay your way through the turnstile and you'll be perched above the falls. Feel free to remain at the top or begin your descent down. They are honestly quick to explore and there are plenty of spots where you can take a breather or sit and enjoy a snack or beverage. The only drawback here is the cost of entry, while not massive if you are after a quick break you probably don't want to pay for the privilege, but believe me, it is better than a typical lay-by, with nothing to look at other than a hedgerow.

Dyfi Furnace
Where is it: A487 between Machynlleth and Aberystwyth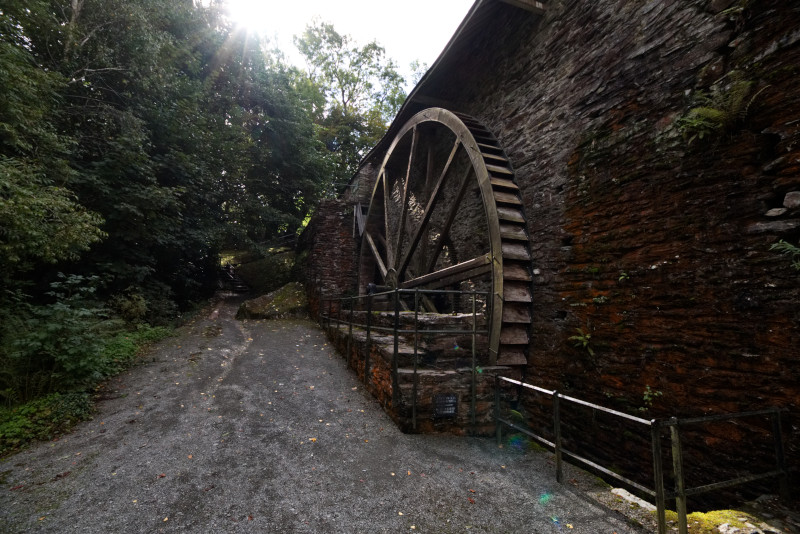 Dyfi Furnace, as the name suggests, is a furnace: no surprises there. It is a waterwheel driven sawmill and charcoal-fired blast furnace which in a bygone age would have smelted iron. However, up above the waterwheel the Afon Einion bounces its way down the hillside to form some beautiful little falls. Even the carpark across the way from the furnace is beautifully nestled in trees, peaceful and perfect for your picnic. This is an excellent stop-off point often overlooked due to the difficulty in spotting the car-park, but if you are planning to travel this way then maybe stop in for a moment. Explore the furnace, see the falls, take a breather amongst nature and continue your journey renewed!

Other good spots

Maybe you don't really care much about stopping to see any particular landmark and would rather just absorb some beautiful surroundings? There is no end of options in that category! Some of my favourite spots to pull over don't necessarily have anyone main attraction, but instead just offer the beautiful views that make Snowdonia famous...Rather than delve into a huge list of "Well, this spot is pretty nice to stop at, and so is this spot..." I have picked my two favourite places to pull in and rejuvenate.

Aberglaslyn

Where is it: A948 - Between Porthmadog and Beddgelert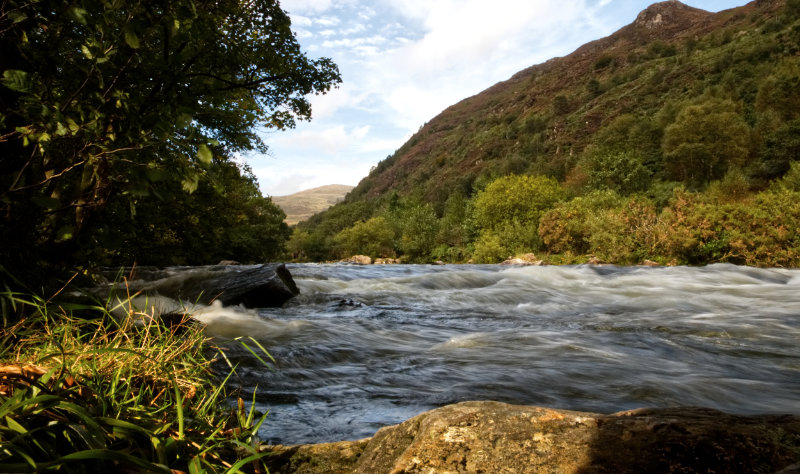 As you make your way around Beddgelert, the claustrophobic roads and dense trees might give you the impression that there is nothing worth stopping for, but this National Trust maintained gorge is an absolutely breathtaking section of walks that could take you all the way on to the town itself, on to the nearby copper mines or through to a nearby lake. Of course, I am just trying to give you a list of quick pit-stops to recharge your batteries, and Aberglaslyn has you covered there. The small lay-by may sadly be heaving on busier days, but if you manage to squeeze on the end and cross the road you will easily find a tranquil spot to watch the river either roar past or trickle, depending upon the water level. Even with the road nearby, if the river is in full flow the white noise of the rapids will have you forgetting about the stresses of commuting and just living in the moment.

Overlooking beaches
Where is it: A493 - Multiple spots between Tywyn and Fairbourne, with my favourite being around here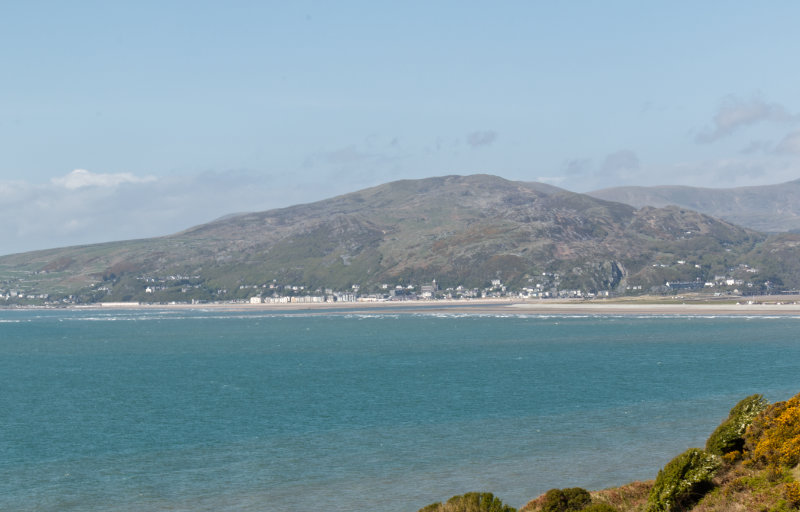 Making your way down this narrow, twisting, climbing and descending road can certainly be a stressful endeavour, combined with the constantly changing speed-limits from national to 40 to 30 and back again, that may have caught this author out once in the past, it can become a real strain on the brain for longer journeys. It is certainly a panoramic road as a passenger, but a stressful one to drive - so you should take this time to pull over and finally appreciate the views you may miss from the cockpit. This area is littered with lay-bys to stop in, but if you can pick a spot up high that still has views to Barmouth, ideally on a sunny day, you can sit alongside the stone walls and feel the stress of driving melting away.
When it comes to places to stop off at you truely are spoilt for choice in and around Snowdonia, while it may not be easy to pre-plan a break into your route, because who knows when you will need it, I highly recommend planning these stops into your bigger journeys where you can manage it. They can offer a little taste of a place that you may well want to return to when time is on your side, with most of the above offering plenty of options for anyone looking to explore further. Regardless of what you take away from this article, remember to take frequent breaks when driving anyway - if not just for your clutch foot, you should certainly give your brain a rest. Especially when travelling on holiday, there is no reason to treat it as an endurance race; take all the time you can to enjoy every inch of this beautiful landscape, you may be surprised what you find.