Snowdonia and North Wales in general is just a staggering collection of viewpoints and amazing landmarks, it can be difficult to round it down to just a handful of beauty spots. Between the sparkling ocean and golden sandy beaches, the historic towns, the towering mountains and the rivers carving their way in between there is a myriad of options for just about every taste. So where to begin? Here is a rundown of 10 of my favourite places in no particular order that I have ever taken my camera, be that phone or otherwise, because they are just so beautiful it is impossible not to come away with great photos! Whether you are looking for another great addition to your Instagram feed or looking to add to your portfolio, I guarantee there will be something here for you...
10. Lake Vyrnwy
Location: Llanwddyn, Oswestry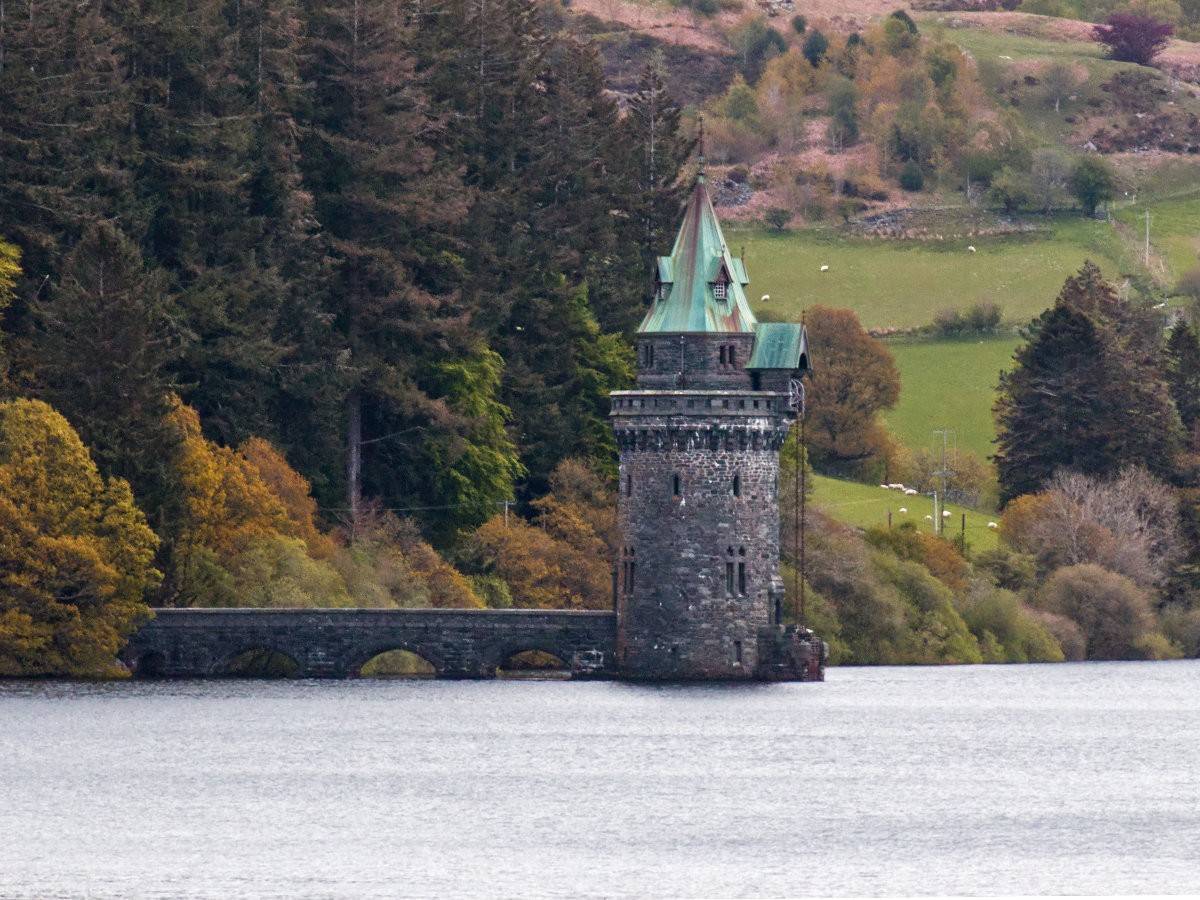 A breathtaking lake surrounded by Welsh hills is enough on its own to warrant inclusion, those waters shimmering against a summer sun will always make for an amazing photo. But Lake Vyrnwy has so many amazing extras, including hidden spots and walks that connect through to waterfalls and more, it is hard to think of a more feature-packed place to take your camera and come away with some absolute gems. Specific highlights include that iconic straining tower that I am sure you have seen in your Instagram feed before, the imposing Rhiwargor Falls and the colossal dam that when draining excess water is a spectacular sight to behold.
Learn more about Lake Vyrnwy here...

9. Cregennan Lakes
Location: Arthog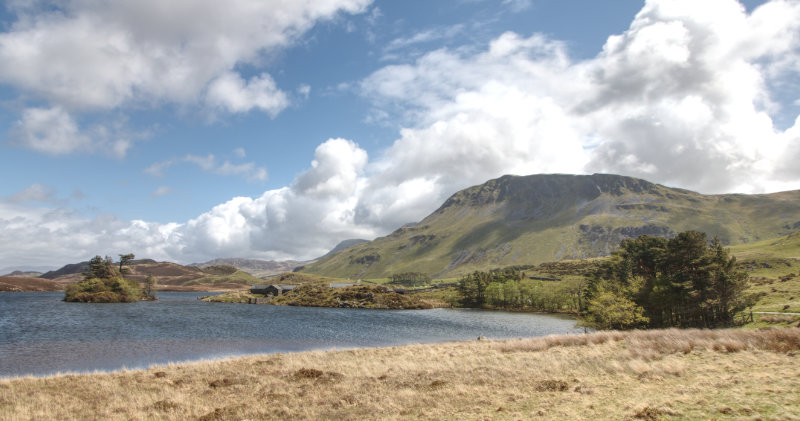 We're looking at lakes back-to-back, but Cregennan lakes have a much different feel to Lake Vyrnwy. This is a couple of small lakes nestled part way up Cadair Idris, they are in an absolutely awe-inspiring setting which means those serene lakes are the perfect foreground to distinct peaks in the area. Walk a little further afield and the full summit of Cadair Idris is an equally incredible sight equally worth immortalising in a photo. If all of that doesn't give enough for the happiest of snappers, you have spectacular views out over Barmouth and the ocean beyond too.
Plan your next trip to Cregennan Lakes here...

8. Fairy Glen
Location: Betws-y-Coed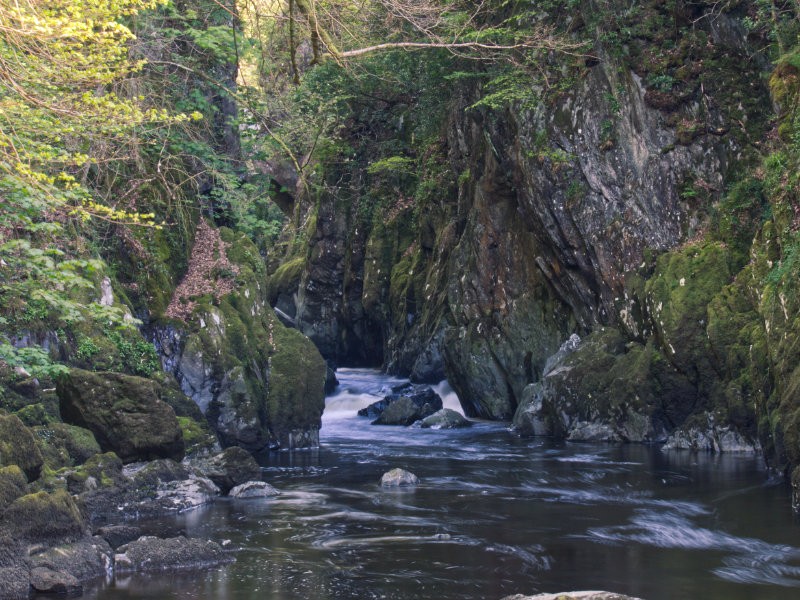 A secluded spot off of an A-road following the River Conwy where it is relatively small and calm may not sound like much, but the descent down the cliff's edge to reach the bottom of the gorge will soon have you figure out why this is a sensational spot for shooting some photos. The almost magical ambience of the gorge compliments the relaxed and lazy river rolling through the middle, making for some of the prettiest slow-shutter snaps on the internet today.
Map the descent down the gorge to Fairy Glen...

7. South Stack Lighthouse
Location: Holy Island, Anglesey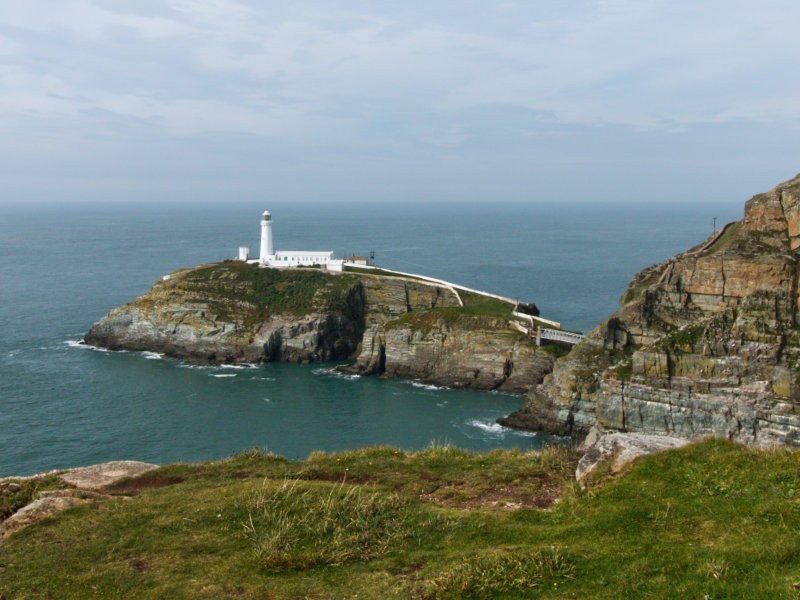 A reasonably well-known attraction sometimes overlooked for its remote location, South Stack is absolutely charming from any angle, whether you make the descent or not it doesn't matter as the most impressive photos usually come from the cliffs above! Not only that, but the nearby Elin's Tower is delightful in its own regard and the views out over the coast speak for themselves. Walks around here connect around Holy Island's coast, so you can imagine just how picturesque the whole area is.
Check out the South Stack lighthouse walk here...

6. Ceunant Llennyrch
Location: Maentwrog, Blaenau Ffestiniog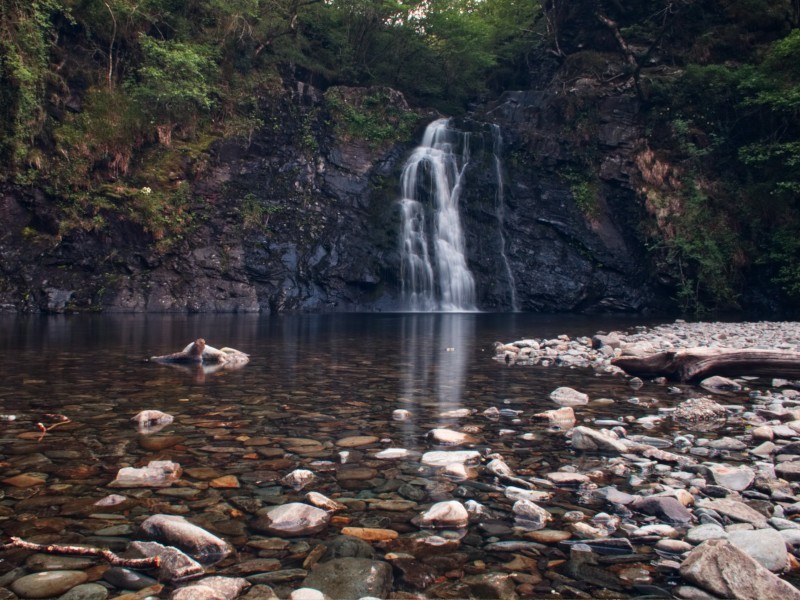 This one is a little bit trickier to get to than most, so much so that we dedicated an article just to detailing how to get there and all of the pitfalls you may encounter (hopefully not literally). That said, if you put in the effort the result is like something from a different world; this secluded spot with one gentle fall at the far end is so stunning you will come away with a wealth of photos and happy memories.
Find Ceaunant Llennyrch's hidden waterfall here...
5. Bodnant Garden
Location: Tal-y-Cafn, Colwyn Bay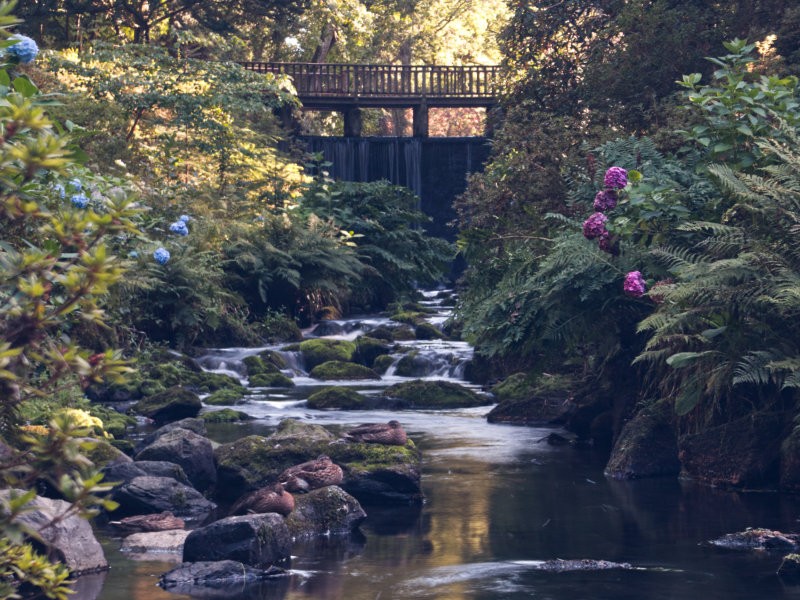 Possibly one of the most beautifully manicured gardens in all of Wales, Bodnant Gardens is a day out in its own regard with so many attractions and beauty spots that you will be spoilt for choice. My personal favourites are the waterfall bridge and the reflection pool, but no matter which route you opt for there is countless things to snap up and all of which are beyond magnificent.
Explore Bodnant Garden in all its glory...
4. Caernarfon Castle
Location: Caernarfon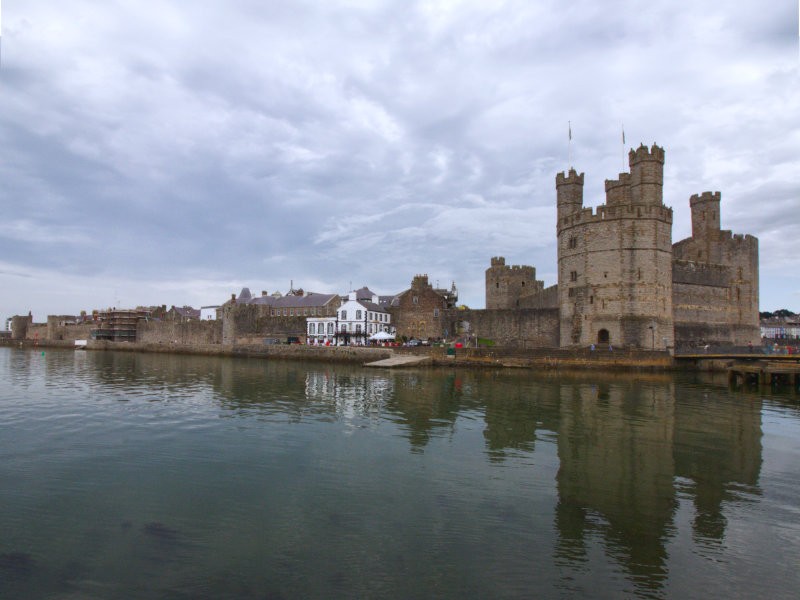 Let us step away from the beauty of the natural world to capture a castle; of course, just about every castle in Wales is a 10 out of 10 in its own regard, but as I had to pick one I think Caernarfon is my favourite. Its location right on the estuary, its town walls and the surrounding buildings so perfectly compliment the castle that every angle is full of pure historic charm. Obviously, crossing walking to the other side of the estuary will give you the best views of the castle itself but there are so many other options around this is a day of exploration if you want to find that perfect angle.
Delve into Caernarfon Castle's wonderful history...

3. Porthdinllaen
Location: Morfa Nefyn, Pwllheli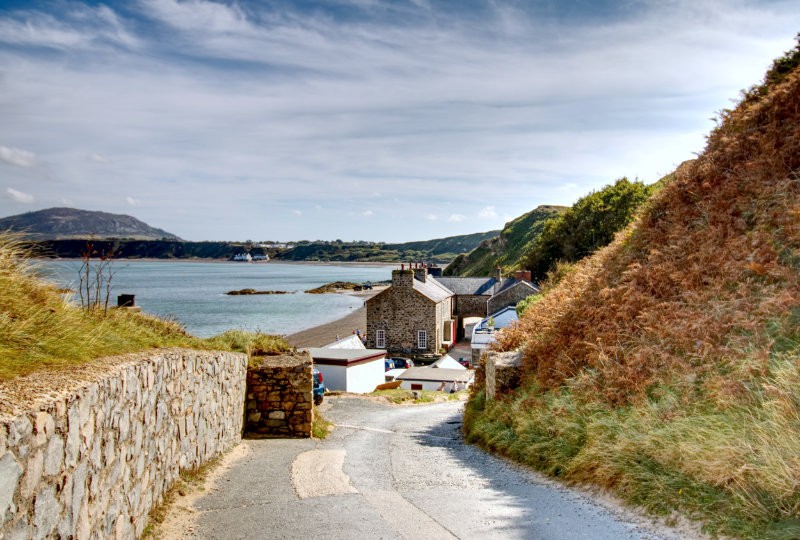 A little peninsula off the North edge of the much larger Llŷn Peninsula, Porthdinllaen is a combination of glorious beaches, towering cliffs and a chocolate box little beachfront town. That not enough? Well, this is a popular hideout for the local seals and plenty of birdlife too. Hopefully, that should sell you on Porthdinllaen, grab a wide-angle and a zoom lens to make the most of this splendid spot and get snapping.
Find your way to Porthdinllaen right here...

2. Cwmorthin
Location: Blaenau Ffestiniog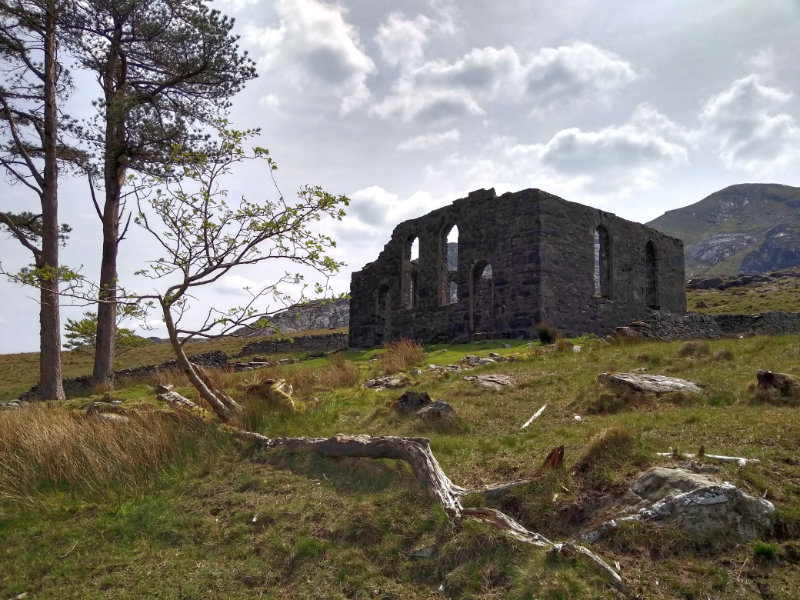 Once again, something a little different from the array of natural beauty on this list. This disused slate mine might seem like a scar on the landscape but it is full of scenic vistas in its own regard, and the remnants of a part of Wales industrial heritage make for cracking subjects for your camera. This one not only offers the potential to descend the depths but you can also make your way up the mountainside to find those panoramic views over Blaenau Ffestiniog too.
Whether you ascend the mountain or descend Cwmorthin mines, you can find your way there right here...

1. Cadair Idris
Location: Dolgellau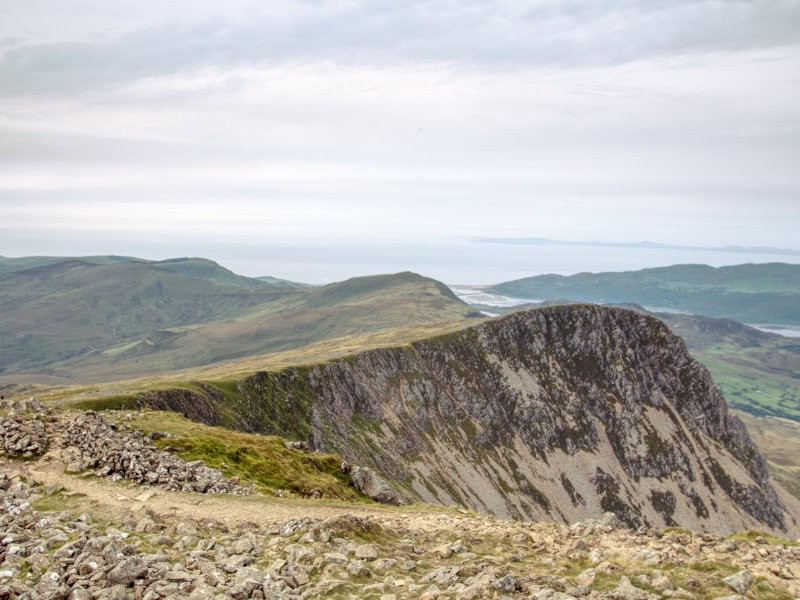 Our final entry on the list had to be a mountain, they offer unparalleled spectacles with their grand views over the Welsh countryside and beyond. I had to pick Cadair Idris as my favourite for views, considering its seaside location and general lack of sister peaks it almost stands alone. This means its peak has uninterrupted views in almost every direction, with patches of blue lakes and rivers shimmering to add an extra bit of dazzle to your end photos. No matter which mountain you pick, I am sure you won't be disappointed with what you find, but getting one with a sea view just cannot be beaten.