Snowdonia is a wonderful collection of some of the greatest places the United Kingdom has to offer and, because of that fact, it has a tendency to get a little crowded at times. We have often seen nightmarish photos litter the news of huge gatherings and long queues, making a national park feel more like airport departures. As a general rule, if you steer clear of the major tourist pulls like Snowdon, the castles and the major towns then things will be a little quieter in the busy months and things should be, by and large, tolerable. But if you are anything like me, you don't go to these places to be as cramped in as you would be in a major city - or at the very least you would like one or two days away from the crowds to just be out in nature.
Below are 5 walks and beauty spots that will hopefully lift you out of the swarms in the summer months and offer a little slice of beauty all to yourself. A couple of the walks combine multiple places we have written about in the past, usually as they are interconnected and by exploring off of the major routes a little, you might just find the perfect picnic spot in serenity. Obviously, there is no way to promise a quiet day out, especially if you travel during the kid's school holidays, but if you employ a bit of logic and look beyond the easy-to-reach attractions, I guarantee you will find a bit of something just for you...
---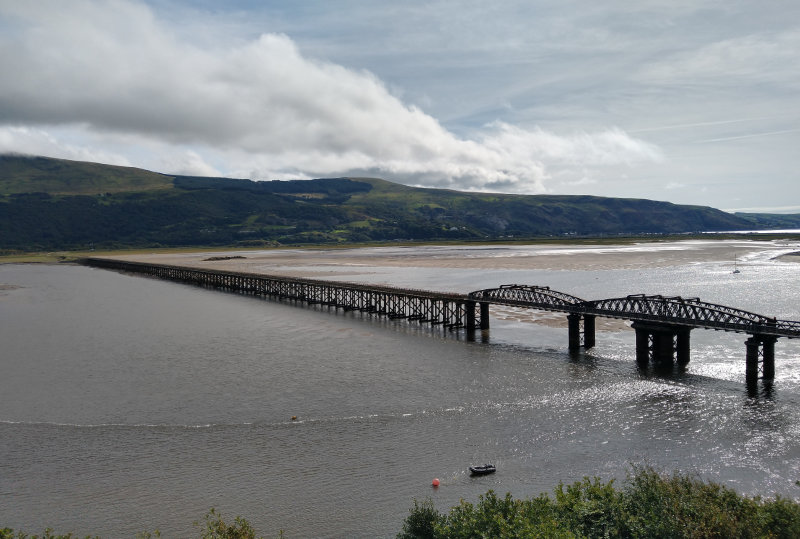 From the looming heights above Barmouth of Dinas Oleu, you can follow paths all along the estuary as far as you want, with another wonderful beauty spot, the New Precipice Walk a long but spectacular walk away near the town of Dolgellau. While I'm not saying you have to walk all the way from one to the other just to escape the hustle and bustle of an overflowing Barmouth, if you explore around the area you are certain to find a patch of peace to enjoy to yourself. Dinas Oleu will still pull in a few people, as a convenient walking spot from the town centre, but paths splinter off in multiple directions over the hills so if you pick a path, and prepare appropriately, there is a whole heap of different options to go off adventuring. What do you get for your effort? Stunning views both over the Mawddach estuary and the sea, miles of countryside and hills to ramble over and sections of woodland to explore. Go as far as the New Precipice Walk and there is even a beautiful lake, Llyn Tan-y-Graig, to enjoy too. These walks can be taxing on new walkers, so try not to overextend yourself and prepare appropriately with good shoes and some supplies, but the fact that they are a bit of a challenge is what keeps holiday-goers away and allows you to escape the masses.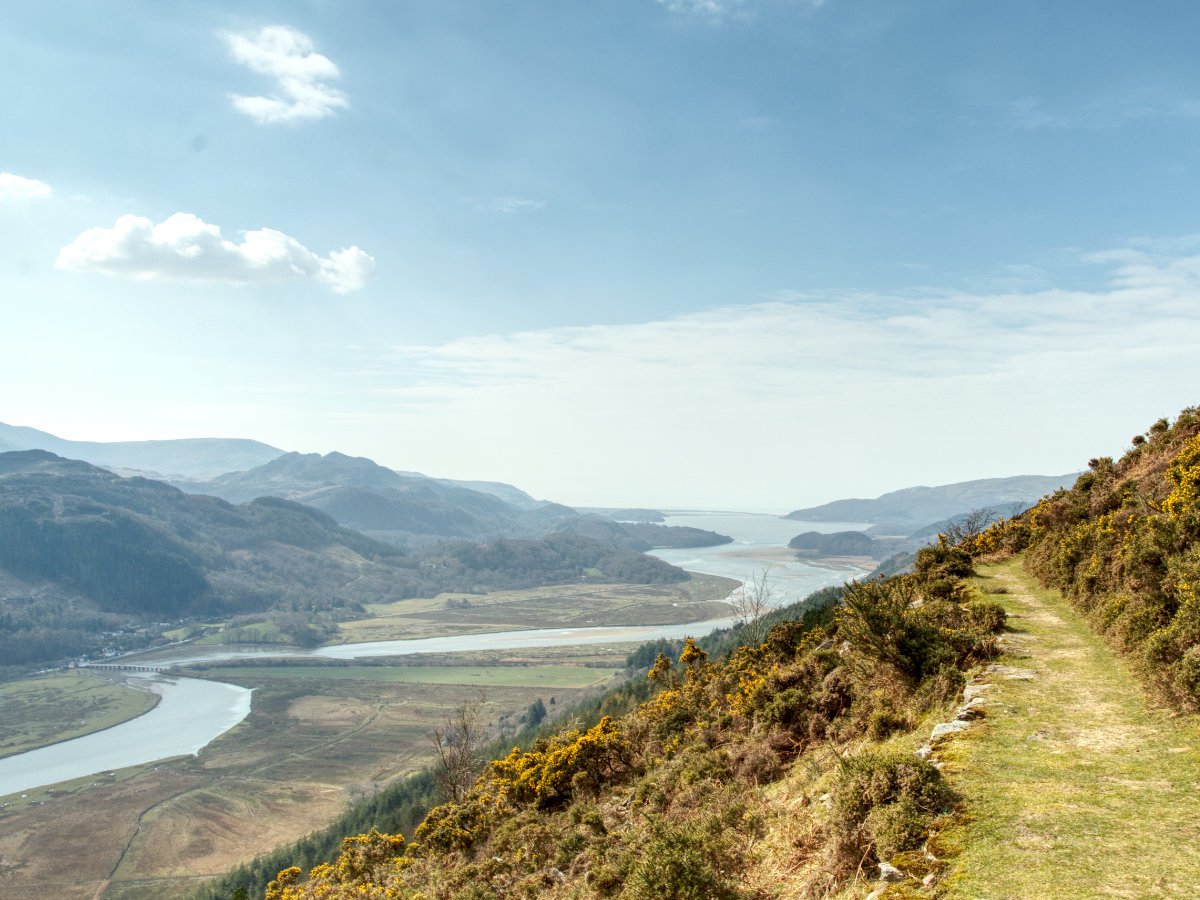 ---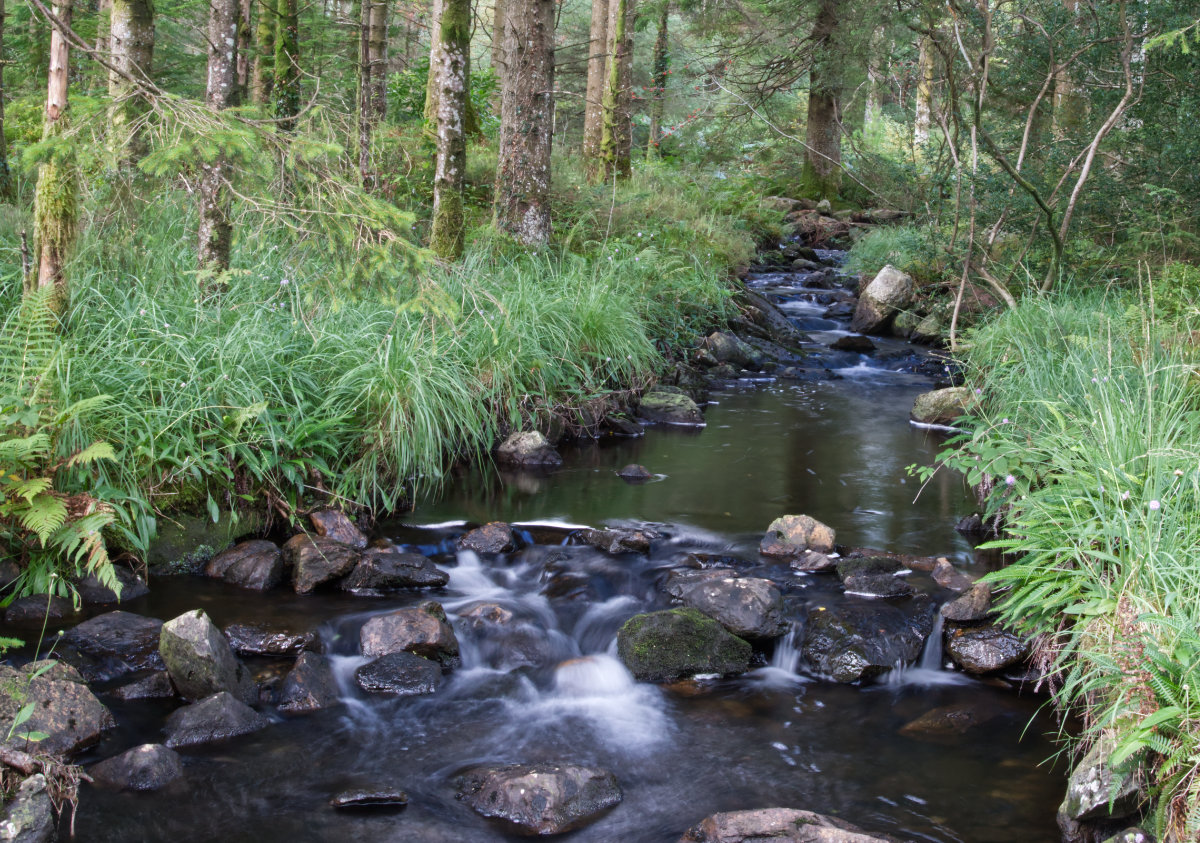 The town of Beddgelert is a picturesque place worthy of immortalisation on a postcard and, because of this, it can really bring in the tourists. Not only is the pull of the local mountains strong, but Beddgelert truly has some stunning vistas and adventures to behold. While the busyness does not strip away from the beauty, it can get a little overwhelming - thankfully the town is surrounded by nature and things to explore, but if you are willing to travel a short way out of the town to its namesake forest then you might be able to find some peace and quiet amongst nature. Beddgelert Forest is exactly what you would expect from a Natural Resource Wales-managed woodland - everything from perfectly manicured walking paths to rough and tumble routes up hillsides. With the town being just a short journey away there are still going to be plenty of people venturing out into the wild wonder here, but if you are willing to take on some of the more challenging routes - perhaps delving into some of the tougher paths using an OS map to guide you, then you are likely to be completely alone to enjoy some of the best natural beauty on offer in the area. Even if it is busy, you should make a stop off at Llyn Llywelyn, the route we took through the forest on our visit, because when the sun is shining and reflecting the mountains and trees beyond it truly is a little piece of heaven - around that lake there are more than enough spots tucked away that you should be able to find a piece of the water for yourself.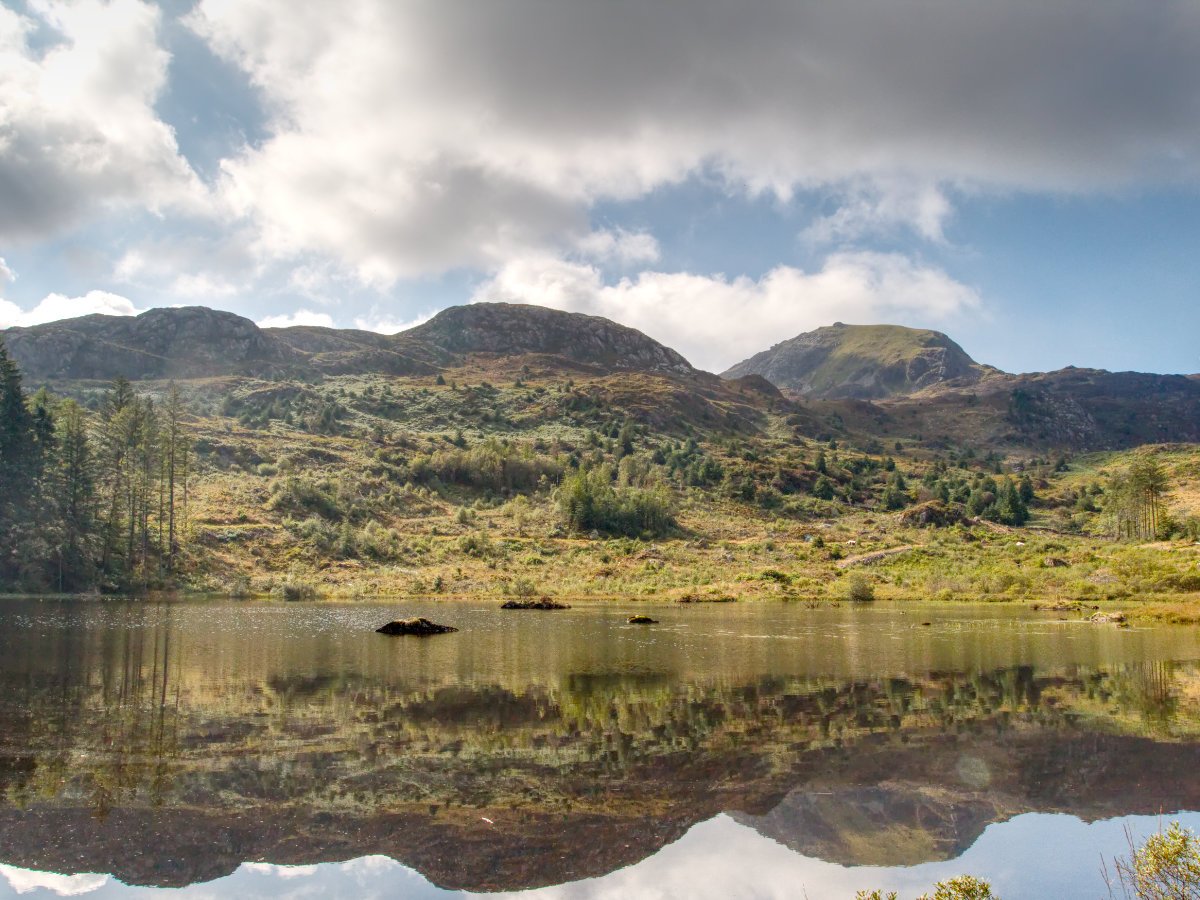 ---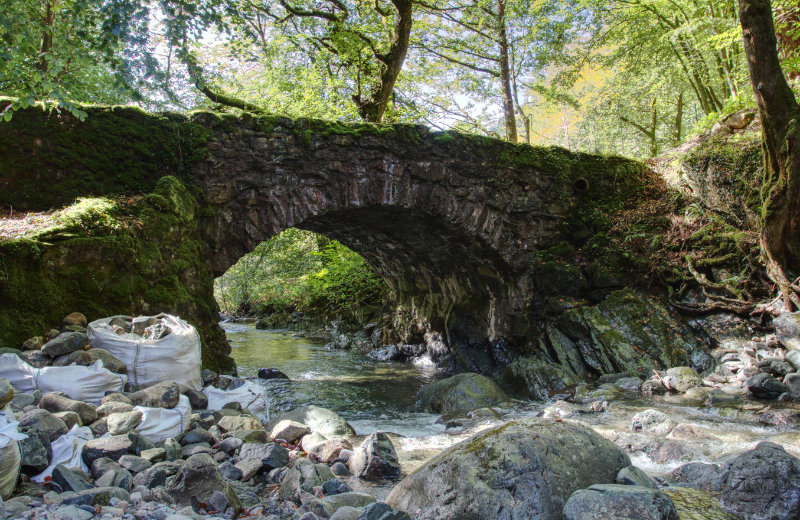 Another set of Natural Resource Wales forests, just a stone's throw up the A470 from the infinitely popular Coed y Brenin is the often quieter but equally beautiful Ty'n Y Groes. For all intents and purposes, they are the exact same forest and, for those with the legs for it, it is absolutely possible to walk from one to the other. Ty'n Y Groes will certainly pull in some crowds, especially at the car park just over the bridge at the entrance, but if you are willing to explore the rivers and woods of this little slab of paradise and head a bit further in then it is pretty easy to get the woodlands all to yourself. Ty'n Y Groes is chock full of fun things to see, with our visit to the old Copper Mines exploring a breathtaking little valley full of nature and beauty. Those happy to explore onwards could even connect to Coed Ganllwyd - the falls here may well attract the crowds again, but if you are willing to ascend the mountainside a little you can get some amazing views that don't normally have too many people visit.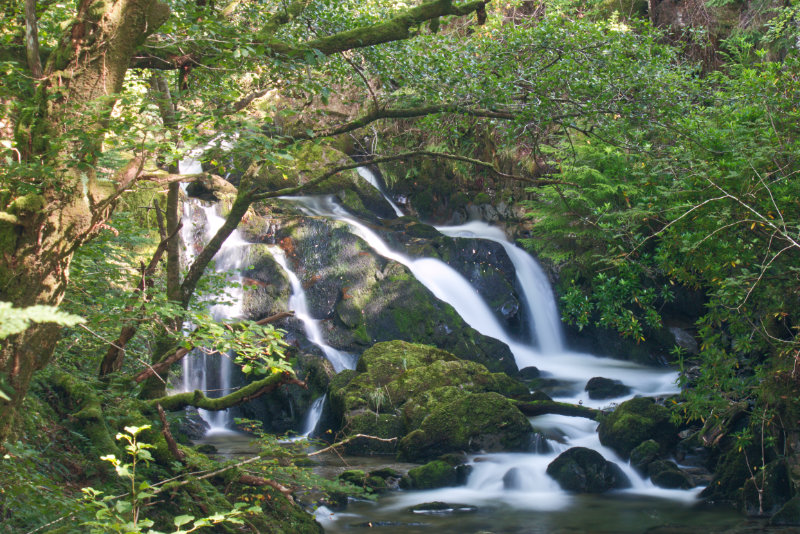 ---
Craig Yr Aderyn - between Tywyn and Tal-y-Llyn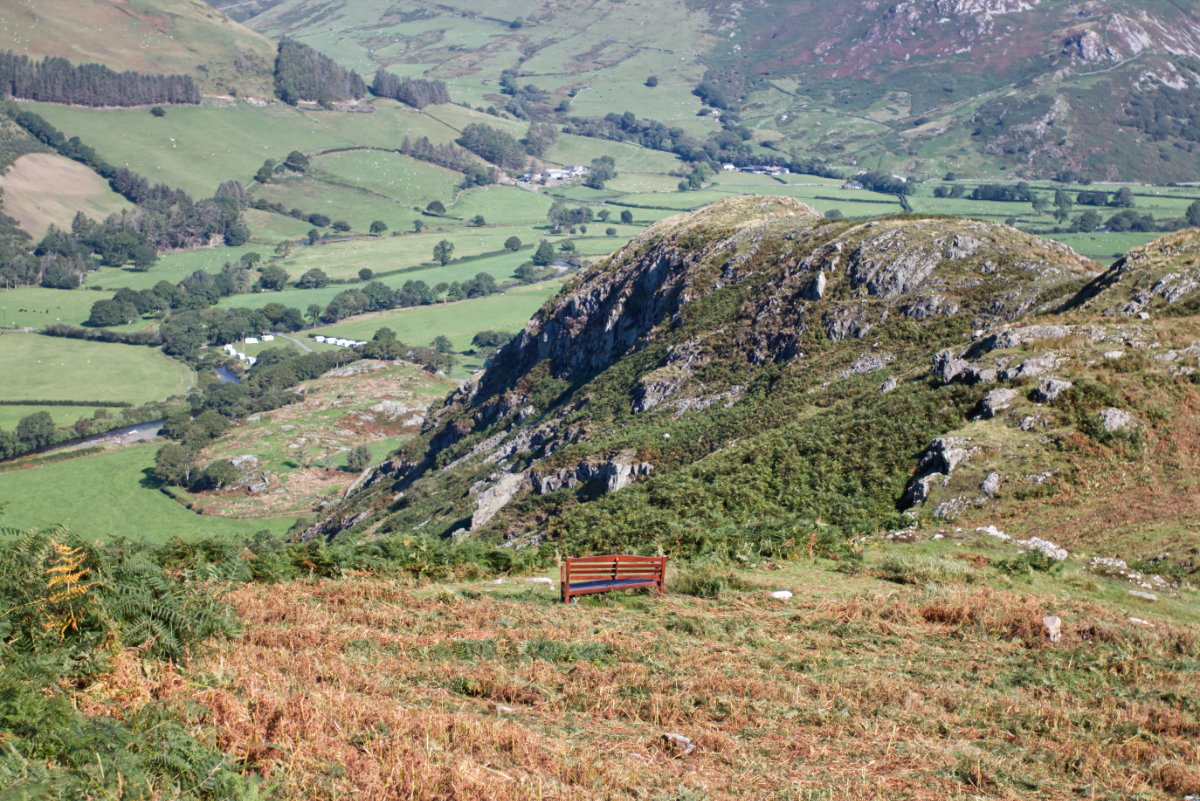 Craig Yr Aderyn, or Bird's Rock, may well be one for the bird spotters but anyone who loves awe-inspiring views will appreciate what the rock has to offer. The paths are strenuous and the lanes to the rock are a challenge which should hopefully keep the majority away, but if you are willing to ascend the slopes of Craig Yr Aderyn you will be rewarded with amazing views in every direction. Plus, it offers a splash of history with the remnants of the Iron Age hillfort to explore and up the lane is Castell Y Bere, so if history takes your fancy these are a couple of spots that may be a little quieter than the popular castles. That being said, for me, the real draw is those amazing views - if you were after the perfect picnic spot then Craig Yr Aderyn is a strong contender. Most folks will be put off by the ankle-breaking trek up the hillside, and for the few that make it, there is plenty of room to share up here - miles of skies and views of the mountains and the sea...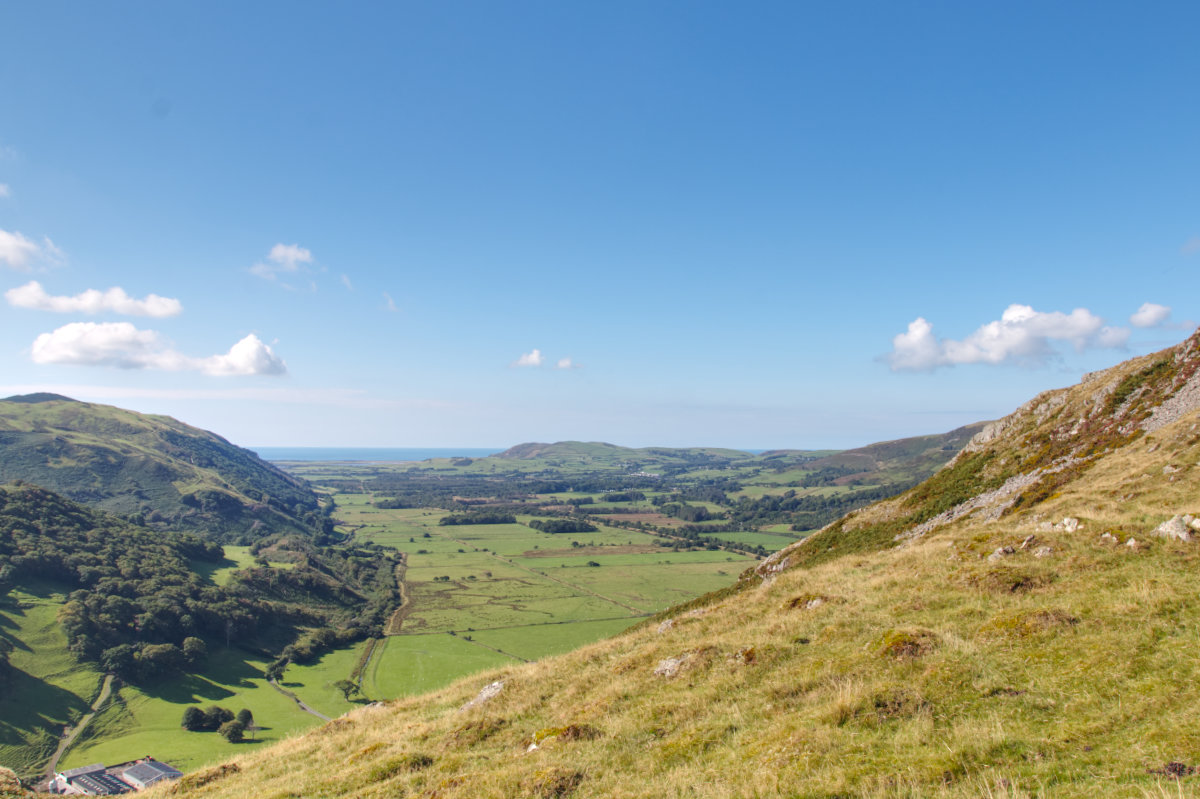 ---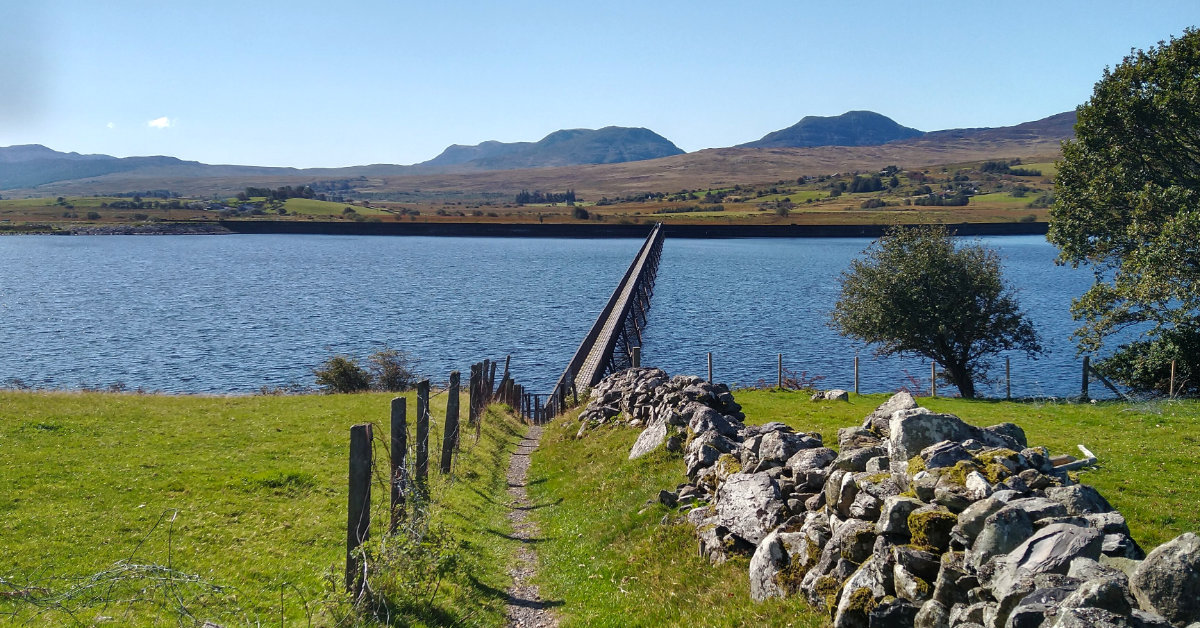 Suggesting you visit Llyn Trawsfynydd during the summer holiday is a bit of a risk, considering it is one of the biggest and most obvious tourist attractions in the local area, but its size is exactly why it is a viable option. Most folk who visit the lake will head to the café on the northern edge or to the bridge car park on the southern edge and while you may have to fight for parking, generally most people won't venture much beyond a few feet of their cars, but the lake has a massive circular walk with plenty of paths and country lanes leading away and into the countryside. On the northern side of the lake, right by its amazing dam, is a collection of small forests which can connect through to Ceunant Llenyrch, a nature reserve which offers all of the natural beauty you would expect as well as one of our favourite waterfalls. Admittedly, the time we visited the waterfall we approached from a car park north of the river so we cannot confirm if these are easily linked together, but there is still plenty of routes around these little woodlands that you are sure to find something amazing to enjoy, all to yourself. If you wish to stay by the lake itself then its Western edge, furthest away from the car parks, is your best bet for adventure and allows you to ascend a little and find some captivating vistas.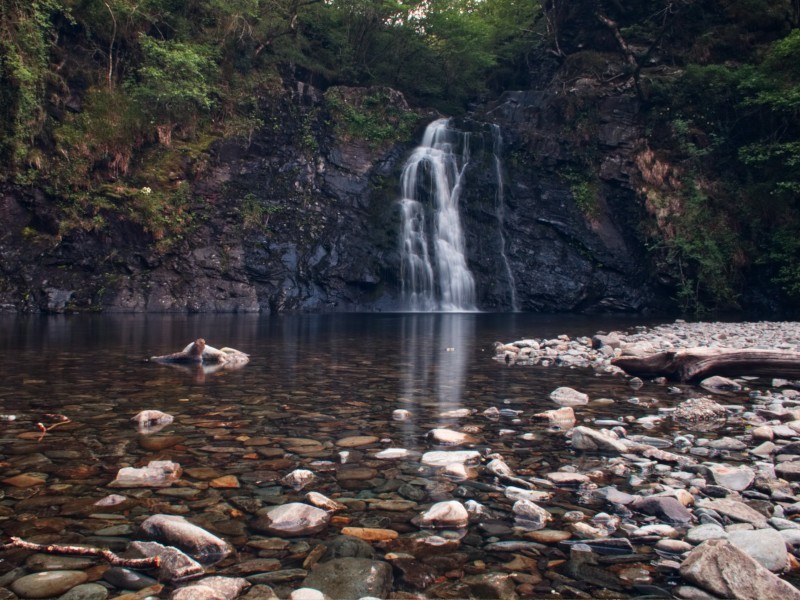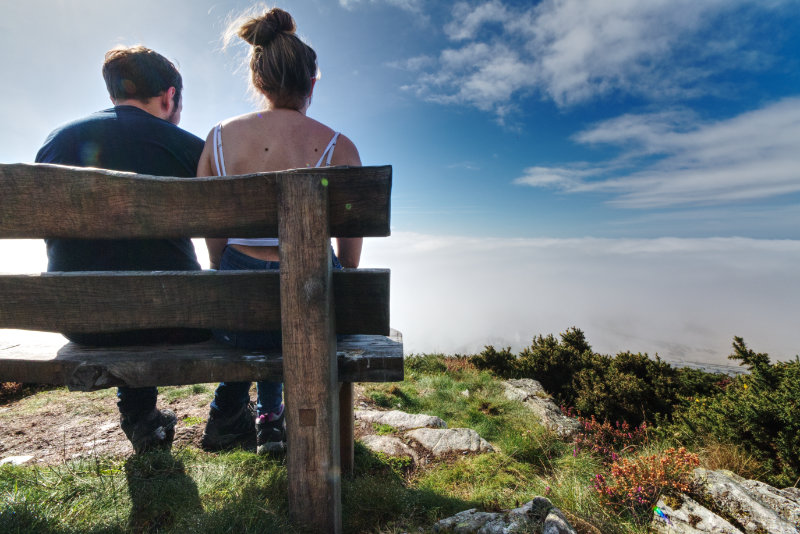 There can be a certain beauty to our great nation when it is in the full swing of summer and people are enjoying all of the incredible places we have, but as much as the laughter and merriment can be uplifting, I for one certainly enjoy being able to take a break away from it all. While there are no guarantees of solitude, especially in those summer heights, It may take some exploring to find that little bit of serenity you are looking for, but if you are here I am sure you love an adventure. I can only hope you manage to find a bit of peace and quiet at any of the beauty spots listed above; the beauty about Snowdonia is that you do not have to keep to the tourist traps, and some of the best views and most picturesque places I have ever stumbled upon didn't appear on any maps at the time, so get out exploring and find something magical!