Big dogs, small dogs, giant dogs, tiny dogs, long haired dogs, short haired dogs...the list could go on.
I've entered into a dog loving family by meeting Dan, he has a Border Terrier named Bella who is my absolute favourite (even when she's being a grumpy Gus) and his sister has a house full of dogs! We're lucky enough to get to dog-sit quite often and this leads me to today's post.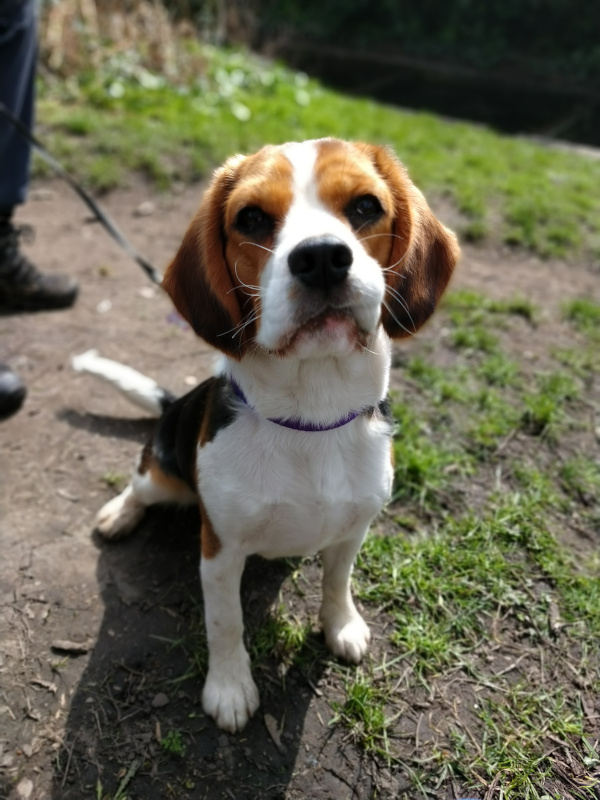 She is a family members 10 month old 'Pocket Beagle' puppy. FULL of energy and very loving, she adores being outside, nose to the ground, pulling us whichever way she can. We dog-sit her regularly now and we love taking her new places to explore.
We've stumbled upon some great places over the years whilst on our adventures, including excellent places to walk your pup but one of my favourite, relatively local places, is Baggeridge. It's a lovely little area of countryside, full of trees, ponds, big grassy fields and different walks. One of the more popular walks is from Baggeridge park to Himley Hall. It's very dog friendly, you're always meeting lots of new doggies any time you visit, a bonus for me. The walk to Himley is probably about 60-90 minutes there and back and not too strenuous, so an ideal place to get your steps in if you're after an easy walk to do so. Coming out of the wooded walk path at Baggeridge and onto the Himley Hall grounds you follow a long, winding path towards the hall but before you reach it there's a quick stop on your right which makes for a beautiful photo.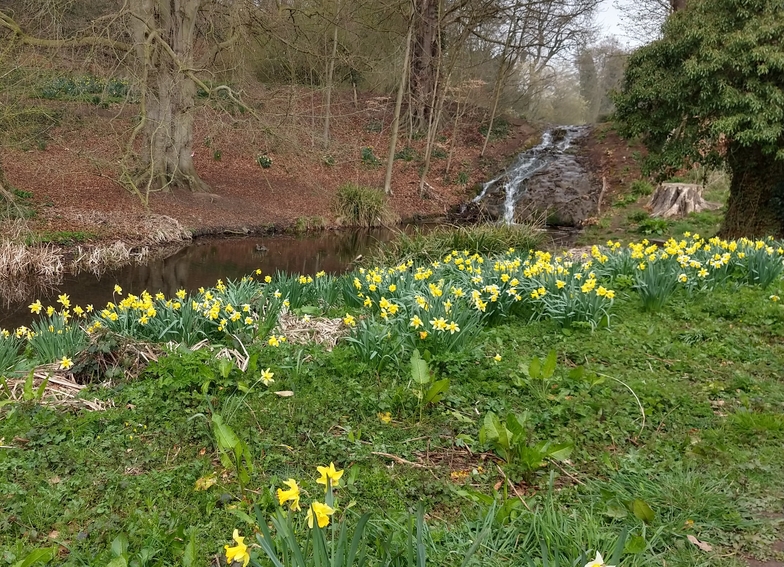 There's a patch of flowers, all slowly blooming along side a small stream and a little waterfall. It's a picturesque rest stop if you need it! Once you carry on you come to an open field with some trees where there's always loads of dogs running around. To your right you'll see Himley Hall planted on a plot of land surrounded by what I can only assume used to be a moat. The hall itself is an
18th Century building set amongst 180 acres
of parkland, there's a boating lake and lots of space to sit down, weather providing.
There's other walks which I enjoy doing at Baggeridge such as the Toposcope Trail, it's a nice paced walk which leads you to a pretty view at the top. You can check the Toposcope to see our next destination; The Wrekin.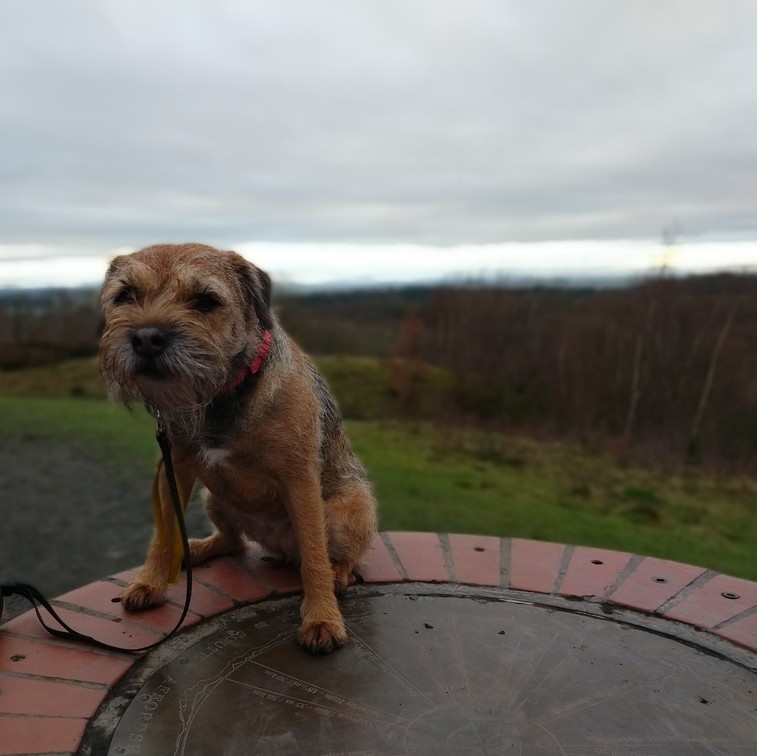 See Bella sat on the Toposcope at Baggeridge after she did her exploring.
Another interesting walk although a lot harder than Baggeridge, is the Wrekin which is
on the border between Shropshire and Telford. It's a very popular place for runners, dog walkers and cyclists, which means you'll meet plenty of people along the way. The Wrekin's summit is about 407 metres high, so it's quite the climb but the views at the top are definitely worth it. After climbing some muddy paths up, the trail turns to a gravel/stony path which gets steeper the closer you get to the top. There's a toroscope, trig point and the radio tower at the top for you to have a look at and take your photos with. The best bit though is most definitely the spectacular views, on a clear day f
rom the top of the Wrekin you can see the hills of South Shropshire - including Caer Caradoc, the Long Mynd and beyond. Although, going on a 'bad weather day' isn't always terrible either, the last time we visited the cloud was so thick it was hard to see through it but it was very cool to be up there in it.

We love going off the beaten track and finding more interesting paths to take, this was the same at The Wrekin where once we reached the top, we carried on past the trig point onto an alternative path back down. This was incredibly steep but a lot of fun (not so much for the local boxing club having to run up it!!) and it lead us to a long, much less popular path back through some wooded area, listening out for the local wildlife.
There's loads more places in the Midlands you can visit which are dog friendly, Wightwick Manor for example, this National Trust favourite of mine has some stunning gardens to walk round. Some other recommendations I have are Clent Hills, Ironbridge, Dudmaston Woods, Cannock Chase, Bewdley and Ribbesford. Hopefully you get some enjoyment out of these places, I definitely have.