Situated right in the heartlands of Snowdonia and just a stone's throw away from Yr Wyddfa (Snowdon) itself, Beddgelert Forest is a beautiful range of woodland with some amazing backdrops of looming mountains. There are many options for grand adventures around these parts, but today we are going to be taking a leisurely stroll through this wonderful woodland in a loop to check out the picturesque Llyn Llywelyn, sat in the shadow of Moel Lefn this is an undeniably perfect spot to just enjoy the tranquillity and beauty of Snowdonia. There is plenty to be seen on this walk but, above all else, it is a surprisingly accessible forest stroll that can be enjoyed by pretty much anyone who can make their way out here! Without further adieu, let us get you embarked on your journey into this absolutely glorious piece of Wales.

Beddgelert Forest is, as you may have been able to infer from its name, just a short distance beyond Beddgelert - the lower edge of the forest is just north of the town itself, but we will need to take a trip a little way north on the A4085 to get to the start of today's walk at Beddgelert Forest's main car park. If you do decide to head north out of Beddgelert it is important to note that there are two turnings that your sat-nav may pick up, however, the first left turn is marked by a no through road sign, so I erred on the side of caution and opted to find the other entrance - this one is clearly labelled as Beddgelert Forest and takes you directly to the car park. The route to the car park will take us off of the main road and down a single track lane, however, this is an easy run as it is fairly short with a handful of passing points and is almost completely straight making spotting other vehicles a breeze. Public transport in the area isn't too much of a hassle considering your proximity to Beddgelert town, with bus stops along the A4085 there are plenty of options to get you out here and the 'Back to Beddgelert' train service operated by the Welsh Highland Railway can get you into Beddgelert in style.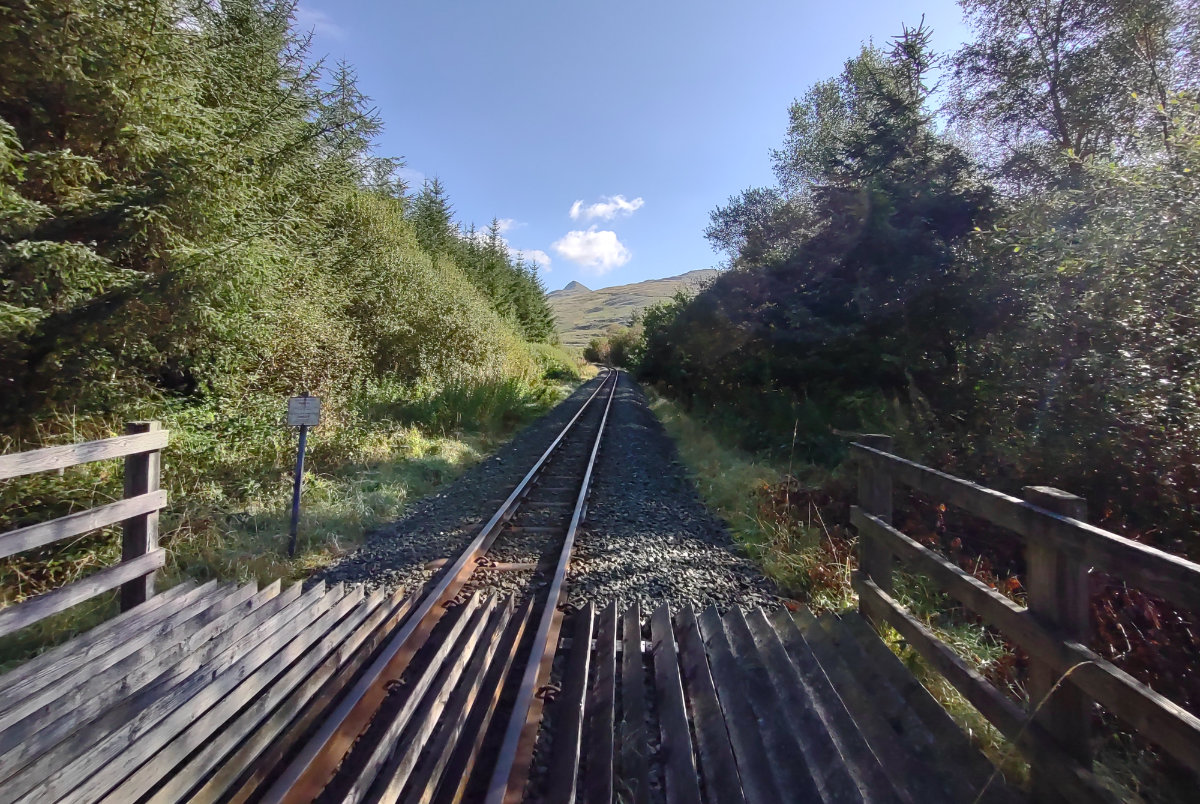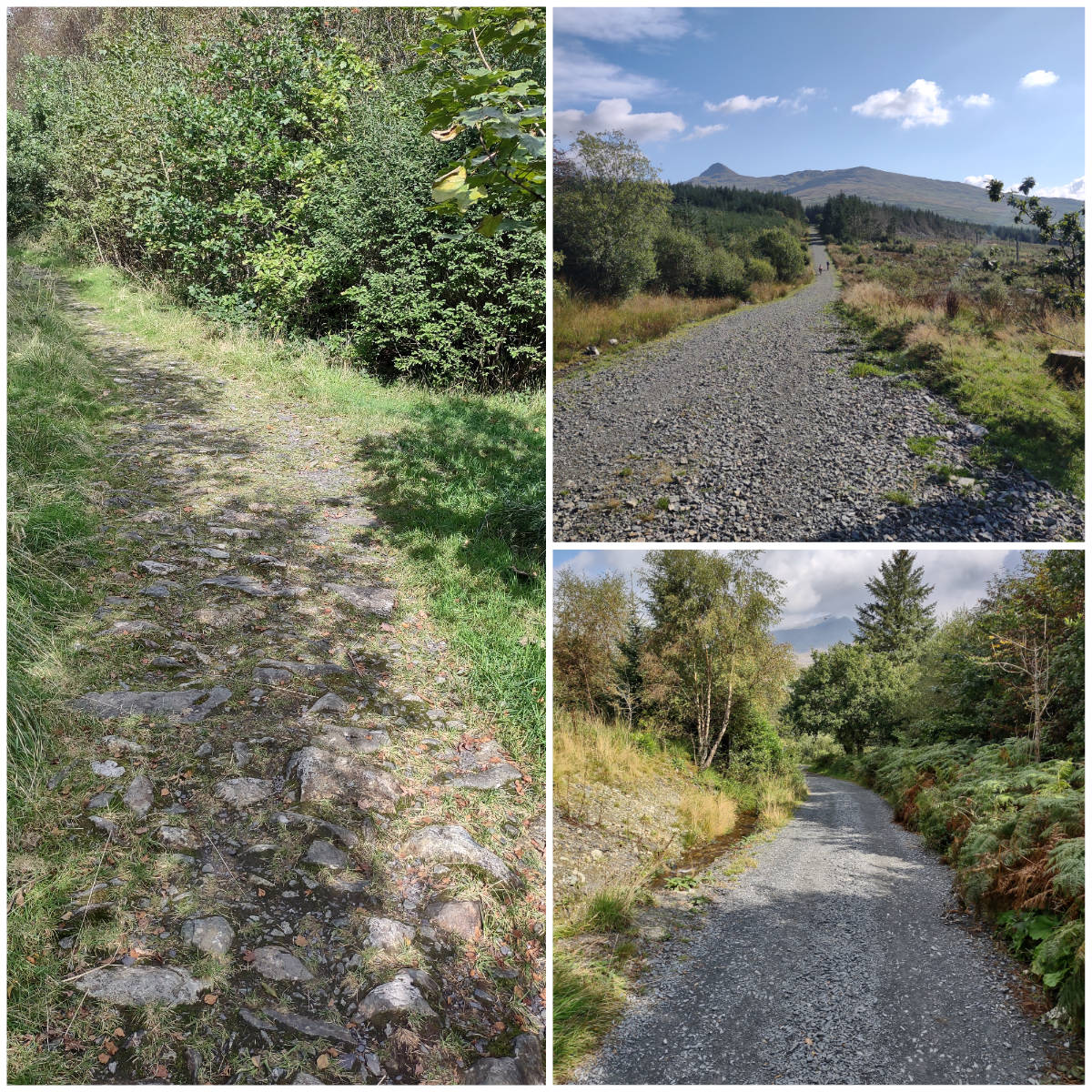 The car park at Beddgelert Forest drops you right at the entrance of today's circular walk, but I would consider checking the map before you depart - we took the circular outer walk but there are potentially more direct routes, especially if you wish to follow a more accessible route there are some great options here that follow wide-open stone trails. Those more accessible routes also generally follow easier gradients but can still get you to the lake, in fact during our visit we crossed paths several times with someone on a mobility scooter who had no issues getting around here and made it to the lake not long after us. The landscape on the approach to the lake is plenty varied with all different kinds of paths and views, our route followed everything from narrow and wet woodland paths to the aforementioned wide open loose-stone trails and our walk was framed by everything from wide-open clearings to dense forestry with old buildings nestled amongst the moss. It certainly isn't a walk in the same-old trees and there is even a patchwork of streams to keep you company, creating a wonderful mix of sounds between the rushing water and singing birds - everything you could possibly want from a forest trip!
Truthfully we didn't know what to expect at the end, we often pick up these adventures knowing our route and roughly what we will find but we try to go into these walks with a touch of the unknown, so when we reached the lake we were genuinely shocked by how serene and stunning this little spot was. Llyn Llywelyn is a relatively small lake in Welsh terms, but its wonderful natural surroundings combined with the staggering mountains that tower over the back make this an awe-inspiring spot to just sit and soak in the natural wonder. There is ample room here for relaxing, with a great little picnic bench in one section and a miniature peninsula just up from the bench area - both offering perfect views out over the lake. This section of the lake walk is linked together by a raised route that the walk, detailed above, follows away from Llyn Llywelyn and back towards the car park, but should you fancy it you can easily extend your walk by following a quick circle around the lake's shore (or even further beyond that, should the hiking mood take you).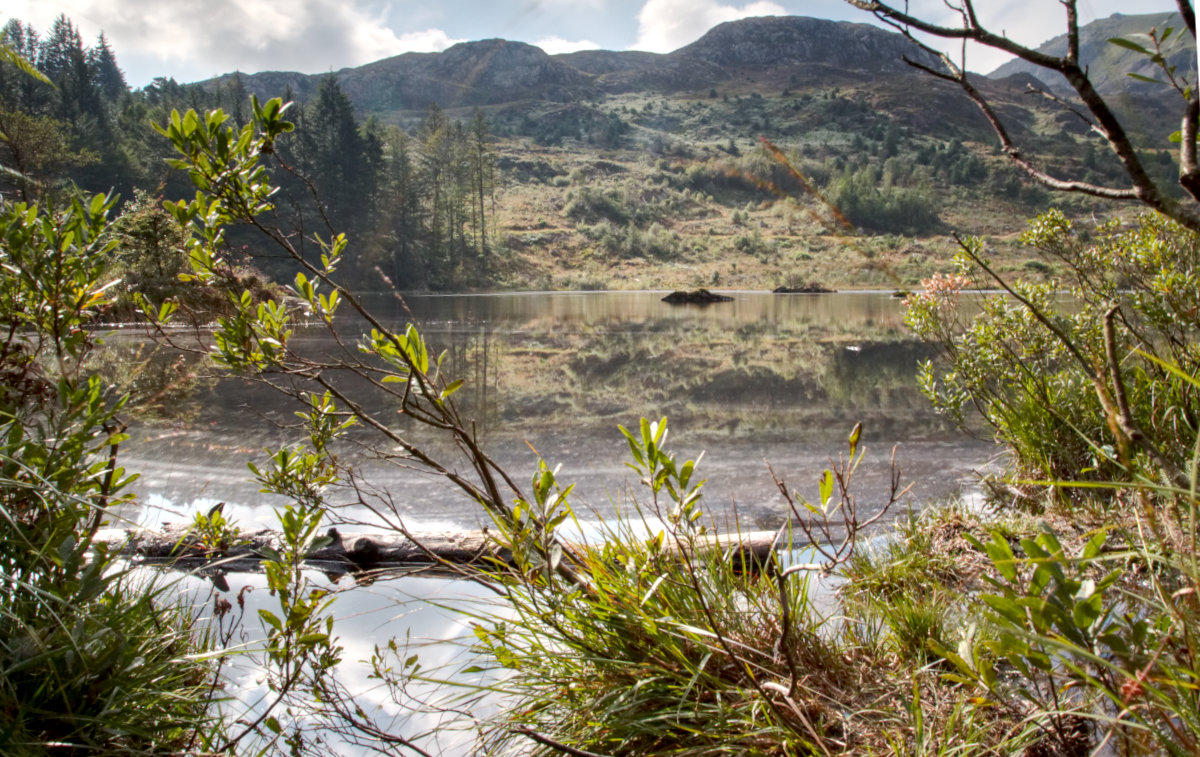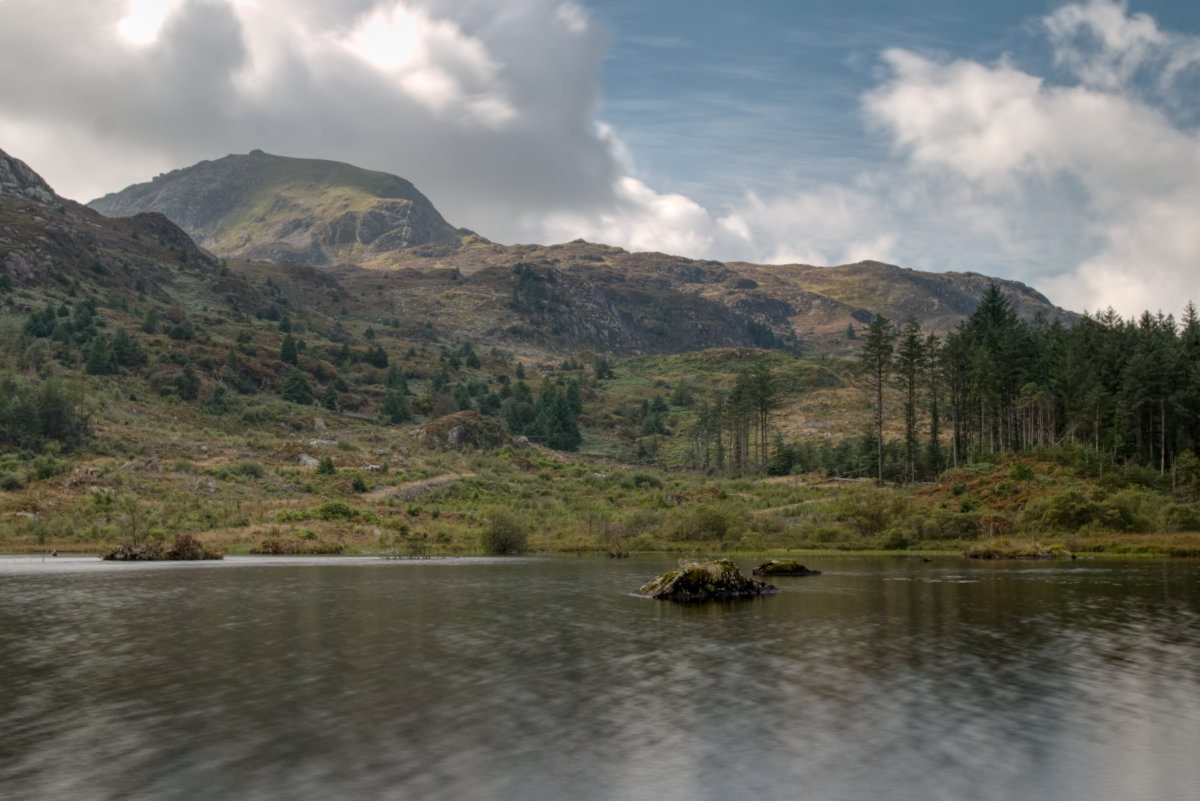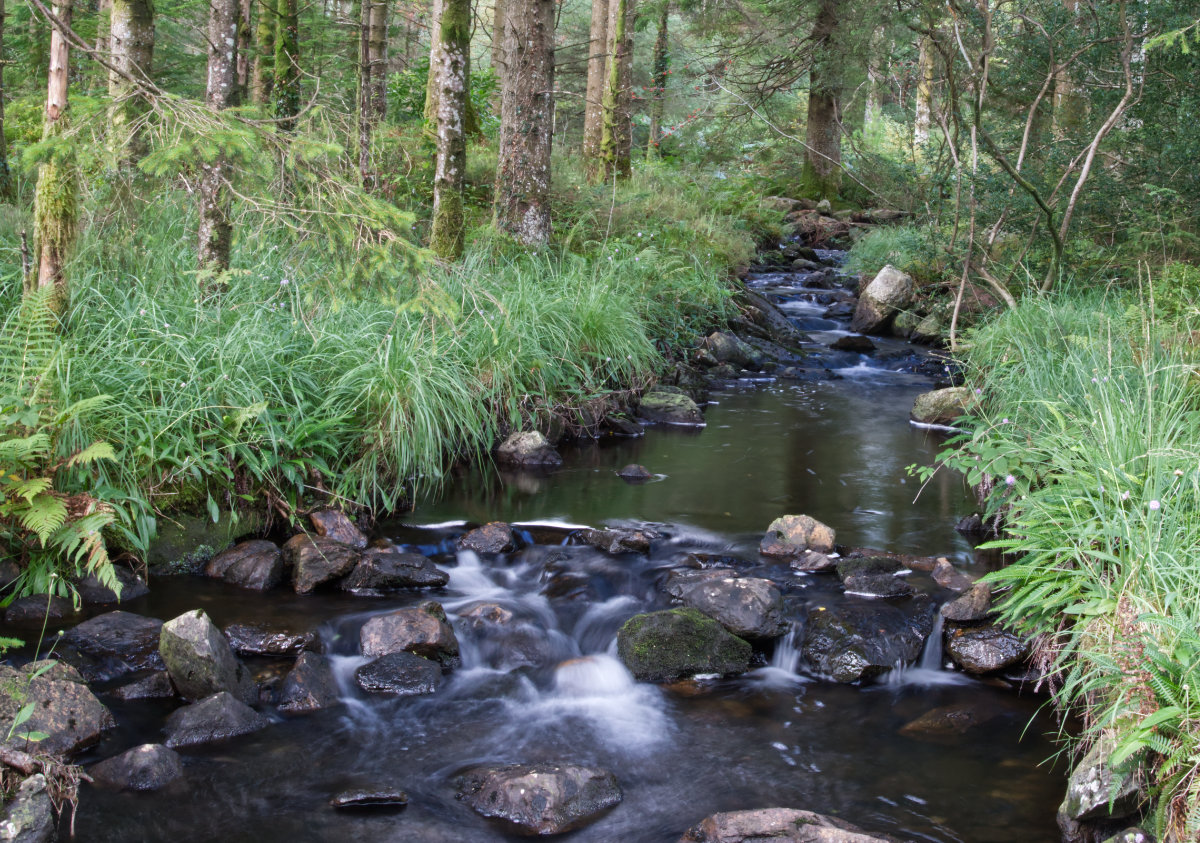 The return journey is just about exactly what you would expect based on the approach journey - a mixture of easy-going wide open paths and the occasional narrow track that shouldn't pose too much of a threat. That being said, during one section of the return route we did pass through a section of heavy rocks jutting out the ground making a bit of a tricky path. This section probably would not pose a problem for most, but it certainly has the ability to twist an ankle if you aren't walking carefully so take your time if you are in any way unsure on your feet (we actually passed a group on our return journey, one who had injured their ankle on that path). The route narrows between two dense sections of shrubbery and trees before eventually joining to a gravel track - this will take you all the way back to the car park, just follow it through the trees and eventually it will become a long straight and gradual uphill climb, the car park entrance will be on your left.
One additional surprise to this already jam-packed walk was the trains. There are two level crossings on the walk, one on approach and one on return (marked on the map above). We aren't exactly trainspotters ourselves but if we see one coming we typically wait and watch it pass by, but on our journey at Beddgelert Forest we heard the train approaching long before we saw it. As it turns out these crossings are part of the Ffestiniog and Welsh Highland Heritage Railways, the first tell-tale sign was the abnormally narrow tracks that look closer to a minecart track than a railway track but the second the steam-whistle rung through the valleys it was unmistakable what was coming. We stood for a while and a beautiful old steam train (that I can, unfortunately, tell you very little about, but I am sure someone will know something based on the short clip below) rounded the corner with a friendly driver waving as he passed. It was an unexpected bit of history that really capped off the walk nicely.
That just about sums up the Beddgelert Forest route to Llyn Llywelyn - a spectacular circular route that sees you exploring through lush forestry and to a great little lake. As with many of these forests, there are ample opportunities to explore beyond what is outlined above, and you can of course pick your route and get adventuring as you see fit! (Take a GPS device or keep your phone handy just to be safe - don't get lost up a mountain...). Beyond the extent of the forest, there is a whole heap of things to see and do, of course, you are just a short distance away from Beddgelert town, a quaint little village on the confluence of the Afon Colwyn and Afon Glaslyn that is a perfect day out in a Welsh chocolate box town. If you are in the mood for a bit more walking then you are in luck, one of my personal favourites walks at Dinas Emrys is just up the road and can provide some striking views over the valley it shares with Beddgelert town. All of the options in the area would make a great addition to this walk, but if all you see today is Llyn Llywelyn I guarantee you won't end the day disappointed!