Today's visit is a quick one, but it is the ideal quick stop and well worth it for anyone passing through the area. Llyn y Dywarchen is in an ideal place so naturally, it is going to be exceptionally pretty, sandwiched between the colossal peaks of Mynydd Mawr, Y Garn and Yr Wyddfa (Snowdon), you are guaranteed to look in any direction and see some absolutely spectacular scenery. It can be found in a tucked away spot just off of the main thoroughfare linking local towns, so those wanting a quick snap for their Instagram feed are well in luck, we just hope you get as glorious a day as we did, with the perfect rainbow acting as the ideal accent to an already incredible scene.
There isn't much more than a large lay-by to park up in at Llyn y Dywarchen, with barely enough room for more than a handful of cars, if everyone parks considerately. As this is a little off the beaten path and mostly a fisherman's spot it should be quiet, naturally, be respectful not to disturb other visitors - the last thing you want to do is ruin a fisherman's day by scaring off any bites! The easiest route to the car park is by following the A4085, the main trunk road linking Beddgelert to Caernarfon, where you will need to turn off onto the B4418 in the small village of Rhyd-Ddu. This road narrows in sections but generally stays just wide enough all the way up, what I typically describe as a "car and a half" road, you can pass another car in the other direction for good stretches, but on the other parts where it narrows there are ample passing points to get you by safely; taking your time up this B-road is in your best interest anyway, you'll be surrounded by some staggering views in all directions so you might as well soak them up as you trek onwards. You will know when you've arrived as you should catch a glimpse of the lake and boathouse as you round the corner, and the parking area will be obvious on the outer edge of a long sweeping bend, beneath an earthen dam. Those travelling via public transport may have some issues here, the village of Rhyd-Ddu may catch a few busses travelling between Beddgelert and Caernarfon, but this is likely as close as you are going to get, walking from the town appears to be possible either by following the road or taking a woodland track before turning off. I've mapped that walk out above, using services like OS maps and alike, but have not walked all of it for reasons I will discuss shortly, so if you wish to guarantee you will arrive at the lake then consider following the road - it is just shy of a mile from the town to the lake.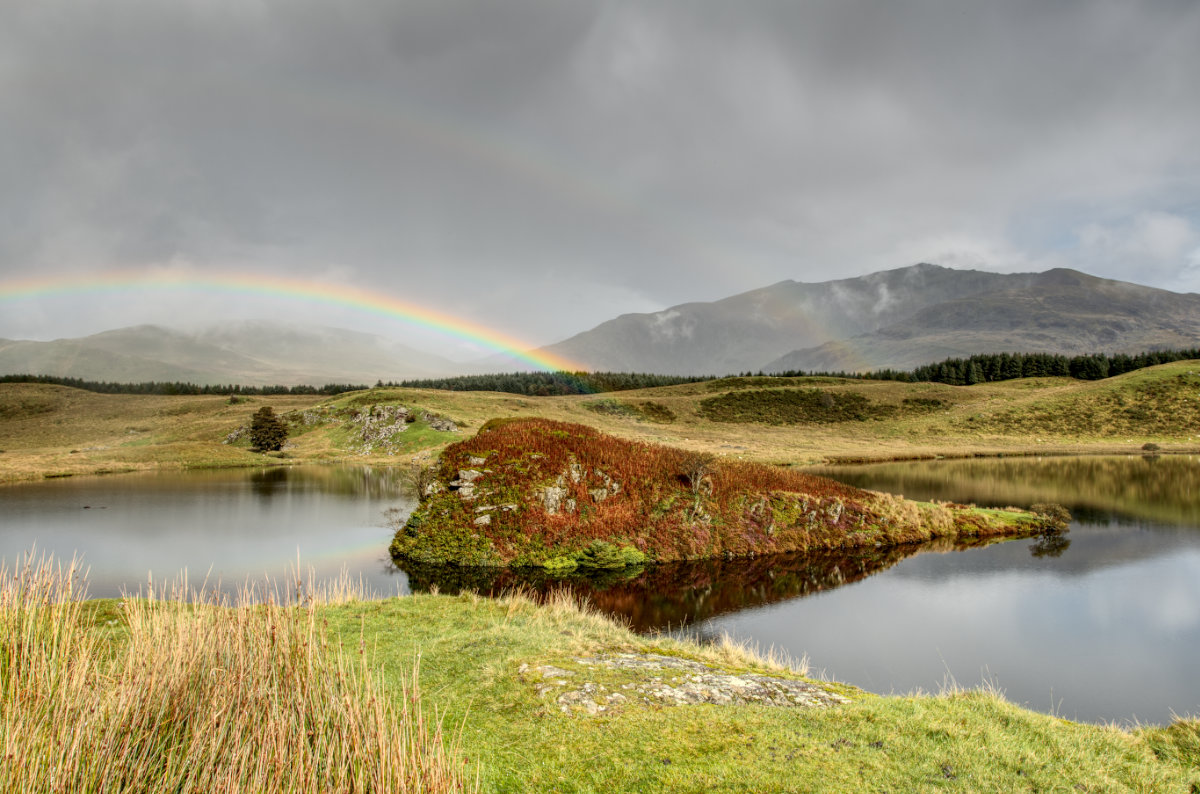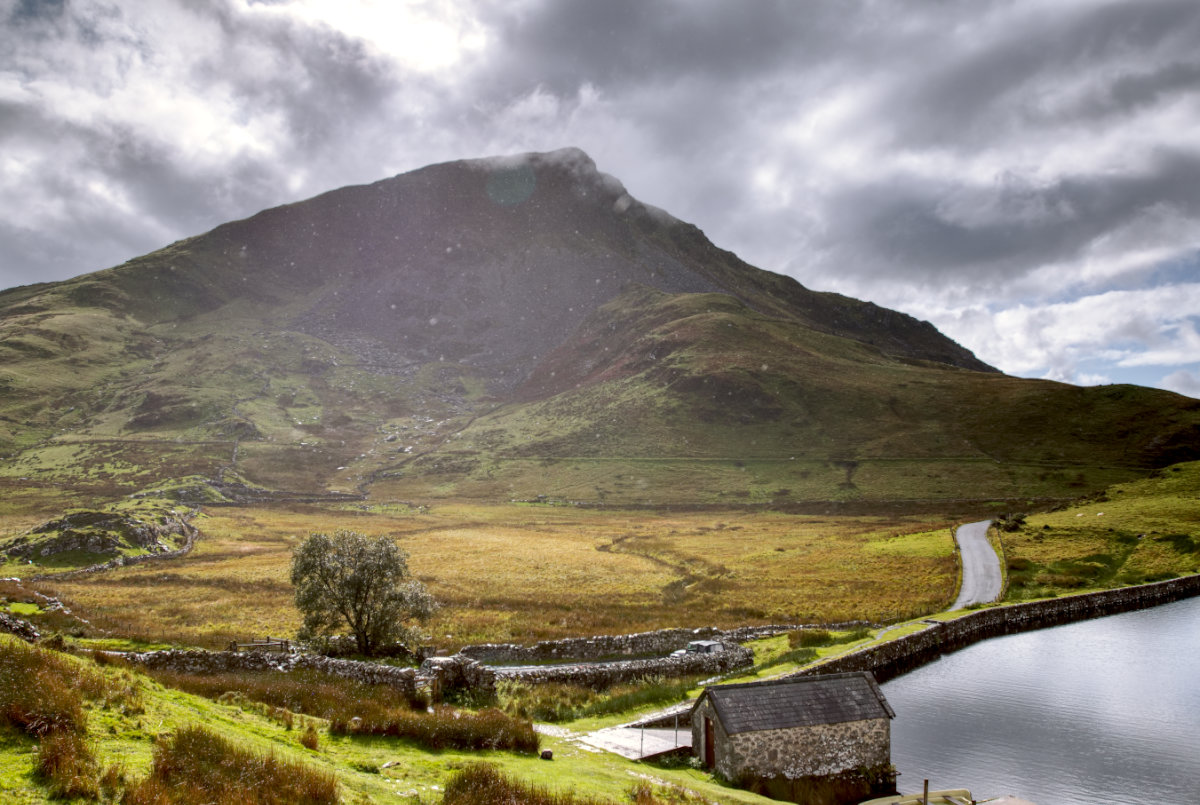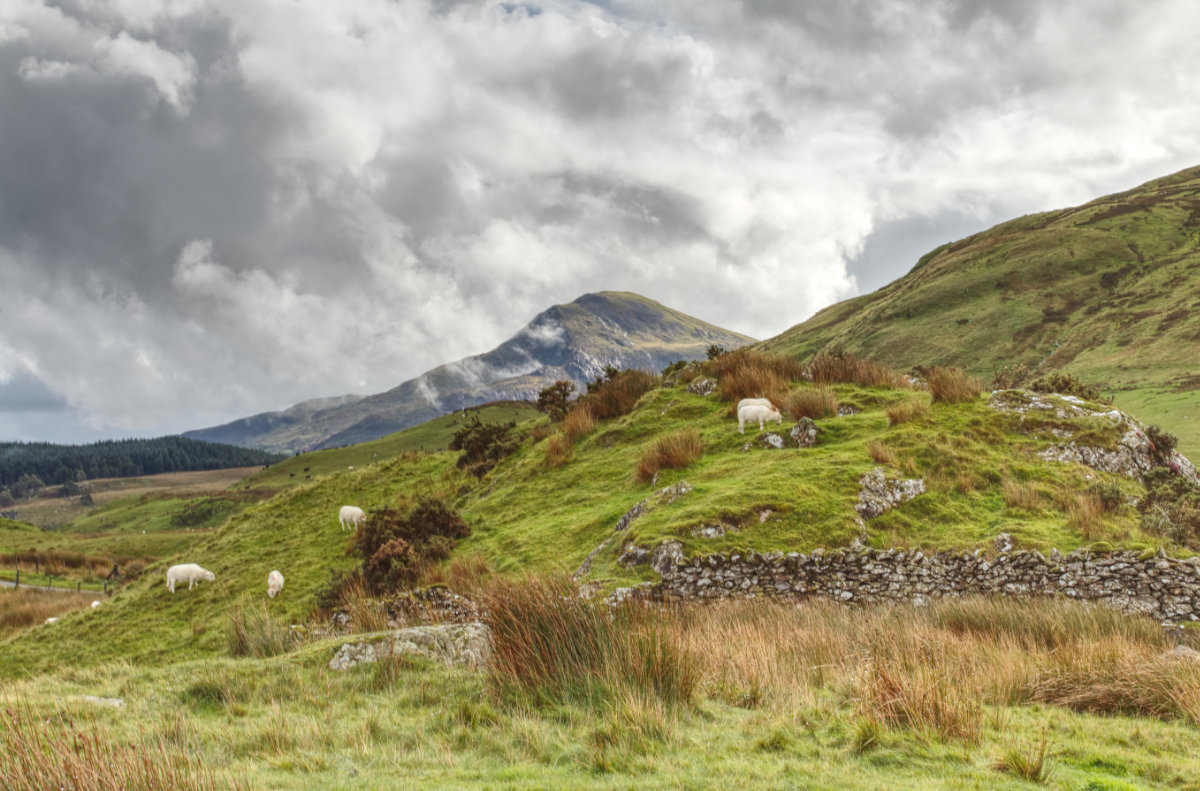 Once at Llyn y Dywarchen, you're free to explore as you choose, the best option immediately available is to pass through the gate and scale the small hill to your right - this gives you uninterrupted views out over the lake and of its distinct island. Honestly, if you're just looking for somewhere to post up and enjoy a glorious view, then you need not walk any further than this - literally 50 meters from the car park and you are in a postcard-worthy scene, off to your right is Yr Wyddfa (Snowdon) itself, Mynydd Mawr to your left and Y Garn behind plus their countless rolling and jagged foothills. We got here and my usual itch to get walking kicked in fast, but this was such a great spot we couldn't help but remain stationary for a bit - just to soak it all in. Just about every angle of this lake has something spectacular to photograph, so if you wish to make your way around then we certainly recommend it, with some caveats...
Onto the issue we faced, as mentioned in the getting here by public transport, there may be some slight hiccups to overcome and that largely comes down to the terrain. Not the usual problems, like tough jagged scrambles or long ascents/descents, this is more of a quagmire. A good portion of the land surrounding Llyn y Dywarchen is marshland and on our visit, more than a few stretches were boggy, enough that my hiking boots simply wouldn't cut it. We got to partially circle the lake and snap some more photos as we went but it became too much very quickly, wellingtons or a change of shoes and socks would be almost essential here. It would appear you can complete a circuit of the lake quite easily in appropriate gear, fisherman in waders had little problems making their way around, but don't show up in a pair of low-tops and jeans expecting to get very far on all but the driest of months! As mentioned previously, the walk above is the walk that links the town to the lake using what we got to explore and combining it with OS maps and other resources, a circular is likely possible too but, once again, we were unable to test this in hiking boots alone. Admittedly, 2023 has been a very wet summer, so your mileage may vary!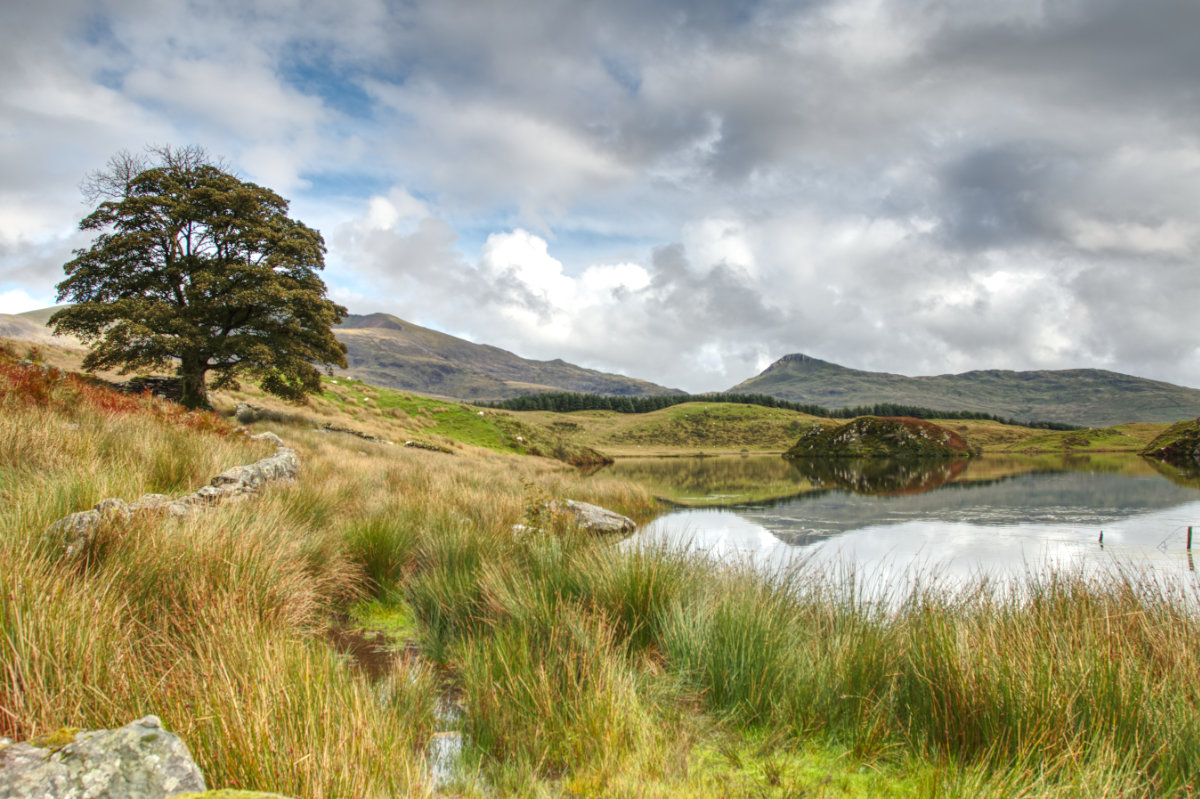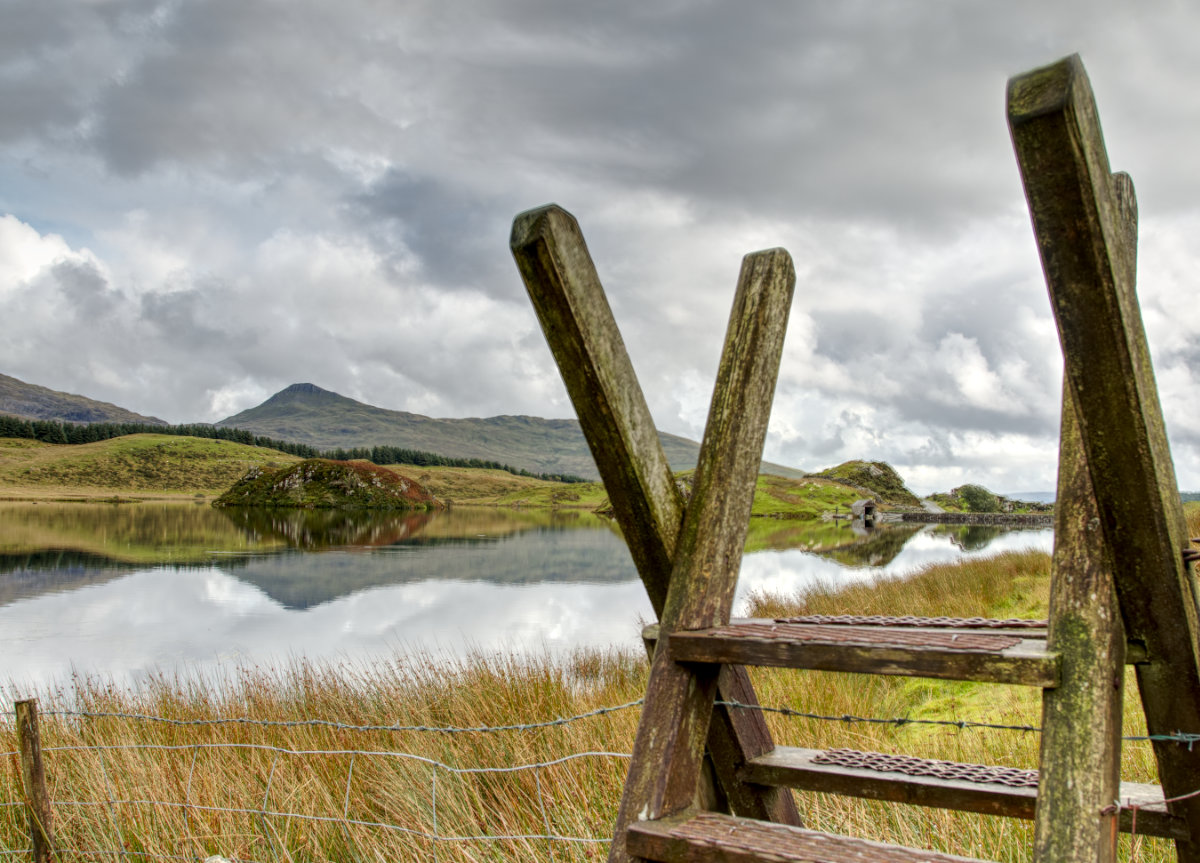 That just about sums up Llyn y Dywarchen, as far as the ratio for time spent vs photos taken it really is a winner, it is a spectacular lake and I say that as someone who has visited many a lake in this region! As a quick stop, it is ideal to drop in when on a longer commute, but if you are looking to build a day around this spot then you're in luck - some of our favourite hikes are dotted around this area, such as Dinas Emrys a short drive away or Beddgelert Forest right next door (and of course, the town of Beddgelert is a beautiful town in which to grab some food if you are already nearby). The only frustration for me, was not being able to fully test the walking route as we had planned, if you manage to give this a go (or have explored this area before), let us know in the comments below! Otherwise, we will definitely be returning to explore the lake and its surrounding woods further...