Craig Yr Aderyn, or Bird's Rock in English, is a Site of Special Scientific Interest due to the number of, you guessed it, unique birds that breed here. Not only is this an interesting place to visit if you are a twitcher, but this hill offers a great viewpoint over the spectacular surrounding landscape - so much so that this is a spot I can whole-heartily recommend to anyone, birdwatcher or not. The initial viewpoint from a perfectly positioned bench is a perfect patchwork of farmers fields and breathtaking mountains, whereas the opposite side of the hill offers uninterrupted views out to sea; every viewpoint Bird's Rock has to offer is staggering considering you didn't have to scale a mountain to see them. Let's get you there, map the route out and let you know what is in store on this great little adventure!

Craig Yr Adern is just a short run away from the major roads, but does require you to fight your way down a narrow path - luckily the passing points are plentiful so take your time as you progress and you will be fine. To get there, follow the B4405 from either the coast near Tywyn or inland via the A487 passing Tal-y-Llyn and its beautiful lake; navigation may be a little tricky regardless of the direction you approach from, if you are approaching from inland then keep looking out for brown-signs for Castell-y-Bere - another attraction in the area that you should consider visiting while you are already out this way. Alternatively, you can pass through either Craig-y-Deryn or Abertrinant, but as Bird's Rock isn't particularly signposted from the main road I thoroughly recommend using a sat-nav for this one! As for public transportation, bus stops line the B4405 with the stops at either Abergynolwyn or Dolgoch being the most convenient options - these are still a good walk from the rock but at least if you choose to stop at Dolgoch you can have an extra adventure around Dolgoch Falls, an awe-inspiring set of cascades and falls that carve a great walking route into the hillside. The busses here connect from Tywyn and Dolgellau, so there is hopefully an option to suit everyone travelling via public transport. If you find yourself in Tywyn and wanting to take a more exciting mode of transport, the Talyllyn railway runs amazing historical trains through the area so you could always make your journey a little more magical on an 1800s steam-powered locomotive!
Once parked up at the lay-by at Craig Yr Aderyn you need only pass through the gate directly in front of you to begin the journey. The journey begins out on a loose stone farm track that wanders its way uphill, this first bit can be a bit of a slog but just keep pushing and anytime you need some motivation just turn around and soak in the ever-growing glorious views. Once you have scaled the stony road, it is time for one almighty steep run to the top - the path deviates away to the right from the road onto the grass and this section is the steepest part of the whole journey, push through it (take your time if conditions are slippy) and know that while there are other gradients to pass over once you conquer this section of the hill you are beyond the worst of it. This is a walk that comprises a handful of moderately steep sections, but, fortunately, they are relatively short bursts so if you can just go steady and take as many breaks as you need then I think you will be fine. It is also worth considering that shade is fairly limited on this walk, with a couple of trees on the entrance pretty much marking the only cover you will see on this walk, make sure you are appropriately prepared for the conditions depending on the weather you will see that day.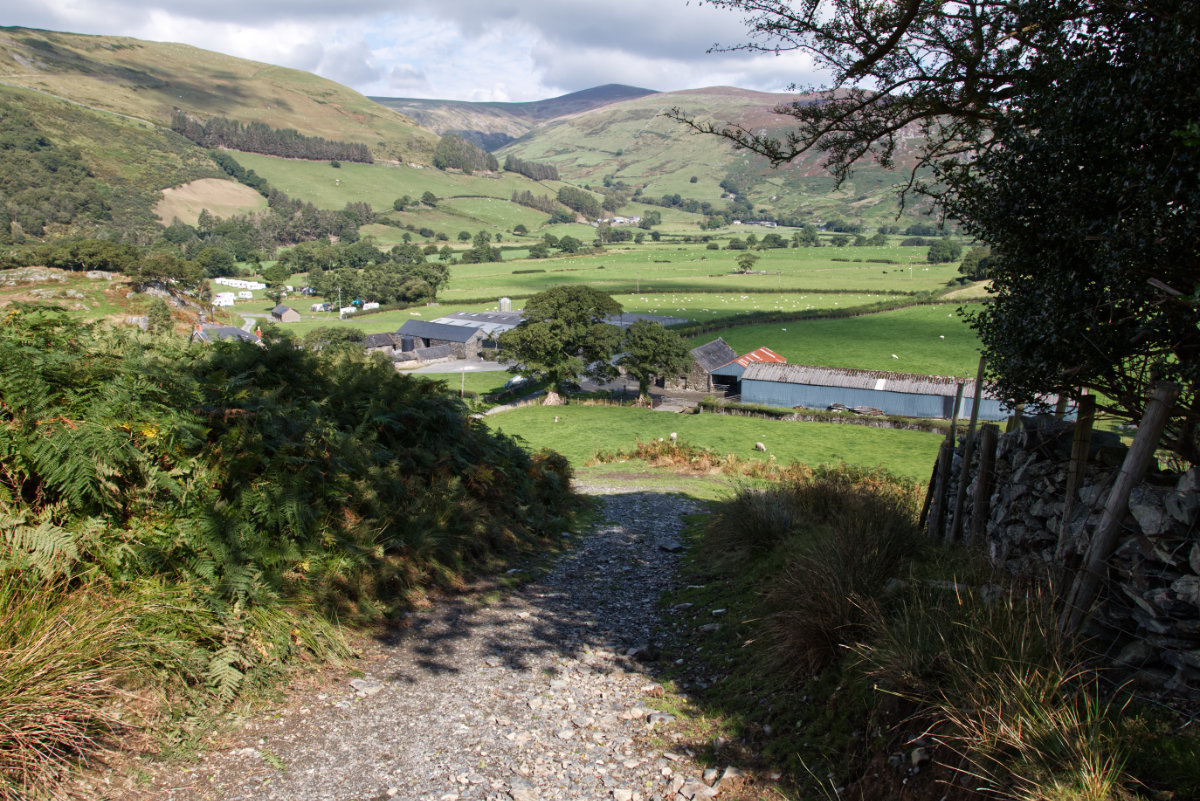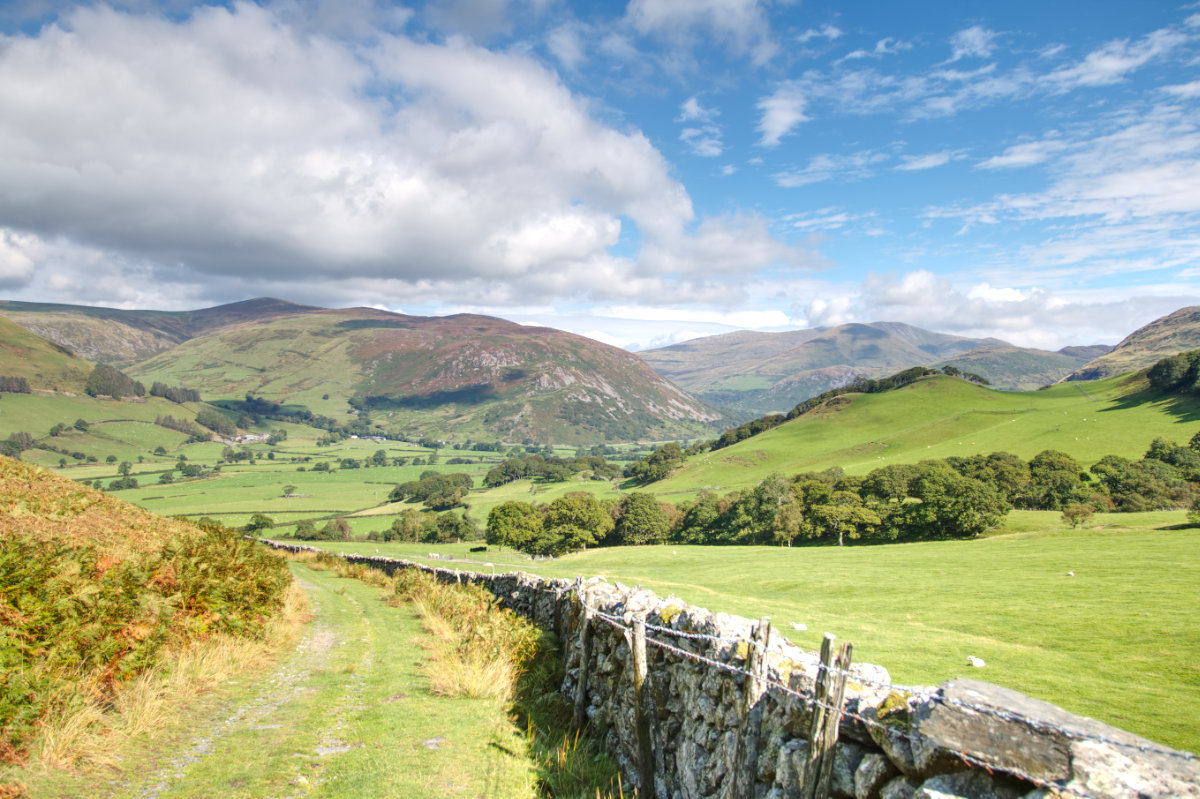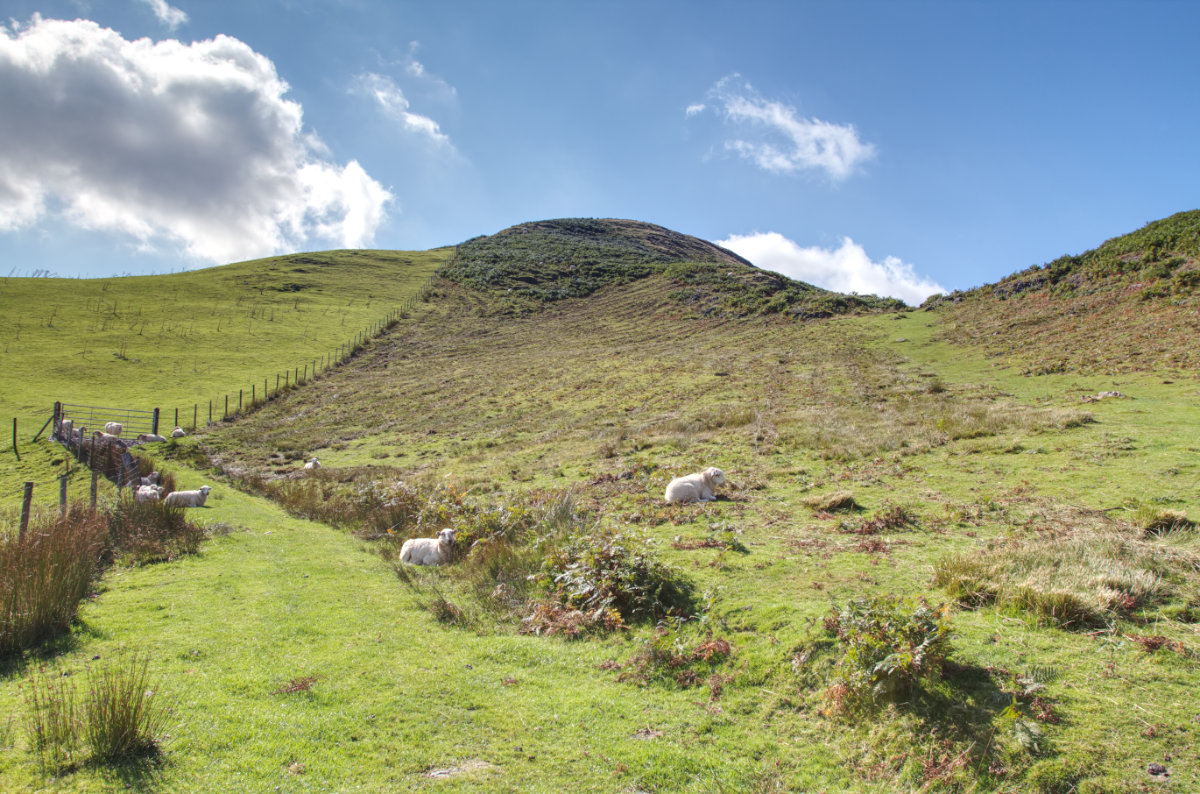 Once at the top, if you plan to follow the major paths here you may find that tricky - there is an undulating sequence of ups and downs that roll out in front of you only vaguely marked by a lack of vegetation. On our visit we saw someone scale the sheer hillside to your left after the first ascent, this is absolutely an option if you are an experienced hiker/scrambler, but for today's walk, we will be opting for a bit of an easier approach that I think will suit more walkers of all experience levels. Once again the paths around here are typically little more than compacted grass so just use your best judgement when making your way around, your first major landmark should be a bench with a lovely view out over an outcrop and beyond; the entire area here is unquestionably magnificent making this one of many picture-perfect spots along this walk, so if you need to recover from your initial climb you'd be hard-pressed to find a better place. Just as a note, the bench was partially broken when we visited but it was perfectly stable so don't let that stop you from relaxing.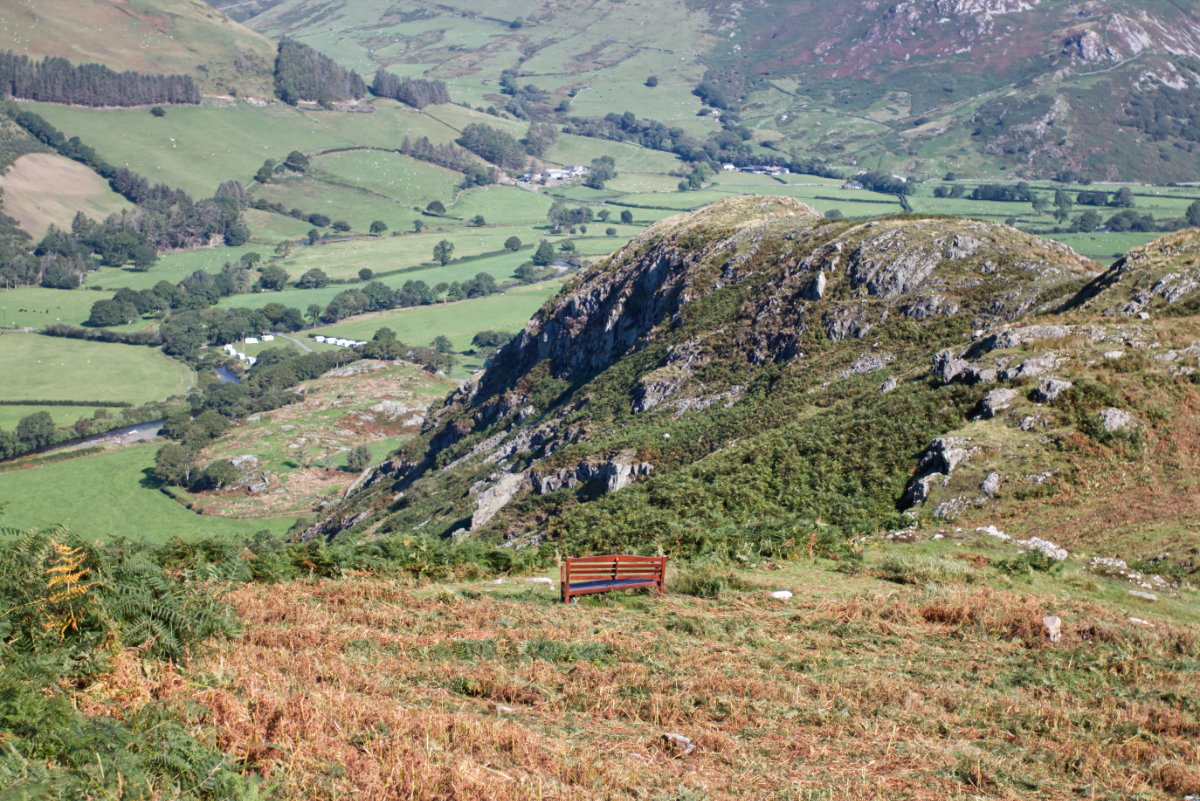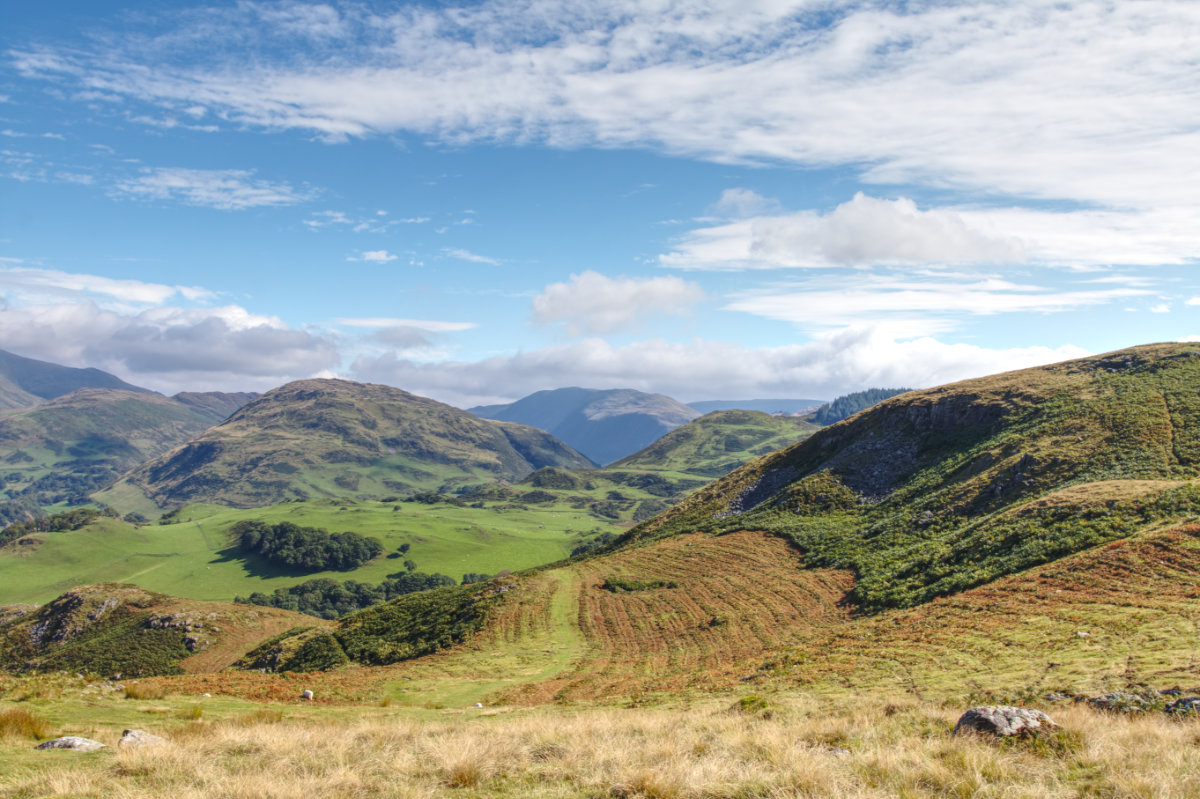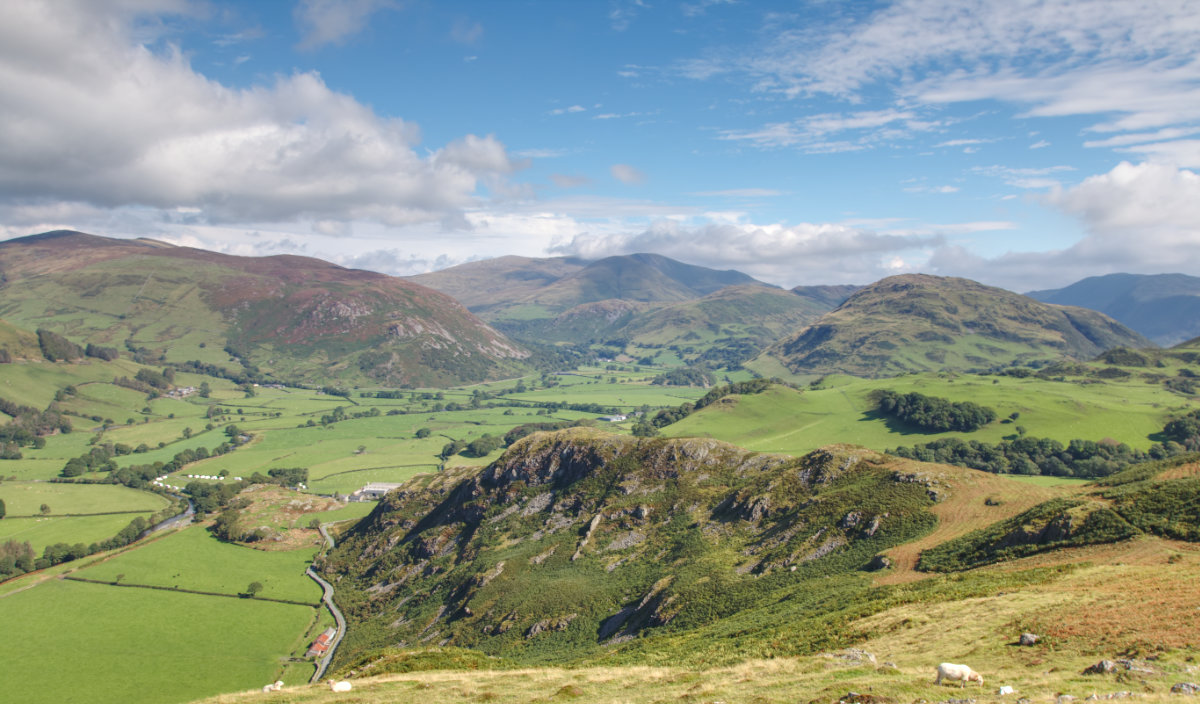 There are two major attractions on Craig Yr Aderyn that you should make sure you see while you are at the top, the first of which is the old hillfort. The hillfort dates back to the Iron Age with two major structures that can be seen, an upper fort enclosure and a stone-walled enclosure with items from the Roman period having been discovered in the area including pottery and a curved lead bar, possibly an armlet. It has been said that the fort was most likely used as a refuge rather than a permanent settlement, based on its location and the difficult journey to reach it. Exploring the hillfort will require a bit of imagination, with rubble and the remnants of earthworks leaving behind the telltale signs of a once imposing fortification on a great vantage point. As you explore, try to pick a route that doesn't cut over any of the remains of the fort to help preserve what little is still there, and instead opt to follow the gaps that would have formed the original entrances. If you continue upwards through to the upper level of the fort you will be just a short walk from the summit of the hillfort at Craig Yr Aderyn, so if you already find yourself that far up you may just want to tick that box and say you have summited Bird's Rock, a respectable little climb at 258 metres (846 ft).
Our final stop is to check out the views on the far side of the hill and an impressive section of sheer cliffs. Returning from the hillfort and continuing as you were, you just need to follow the open fields until you reach the far edge of the hill and from here the cliffs/prominent point, known as Y Palis Mawr (the large stockade), will be on your left and those absolutely incredible views stretch out to sea in front of you. Your viewpoint here will once again be an amazing patchwork of farmland bisected by the Afon Dysynni in the distance as it meanders its way towards the coast, if you visit on a clear day with blue skies then it really is hard to beat.
While up here you should certainly keep an eye and an ear out for some distinctive birds, as the name Bird's Rock is appropriate considering its large population of unique feathery friends including chough, cormorants, wheatears, stonechats, linnets, various owls and more. This means the area is both a Site of Special Scientific Interest (SSSI) and Special Protection Area (SPA), even the likes of Charles Darwin visited in his years at Cambridge - admittedly he took a gun in order to 'secure' any rare seabird he could, by shooting them from the top of the cliff, then collecting them from the bottom and carrying them home for preserving. These days most rare birds are well studied and documented, so please try not to follow Charles' example... Jokes aside, if you are looking to spot some rare birds then keep your eyes peeled on the two cliff faces of Craig Yr Aderyn, the aforementioned Y Palis Mawr and the Y Palis Bach (the small stockade), the latter is what forms the steepest northern slope of the hillfort and is both best and most safely viewed from the ground. In spite of its natural wonder, climbers are welcome on sections of the cliffs, but be aware both seasonal restrictions apply and restrictions of climbing at dusk to protect the nesting birds - we wouldn't want to do anything to upset the local fauna, otherwise, they'd have to rename the rock.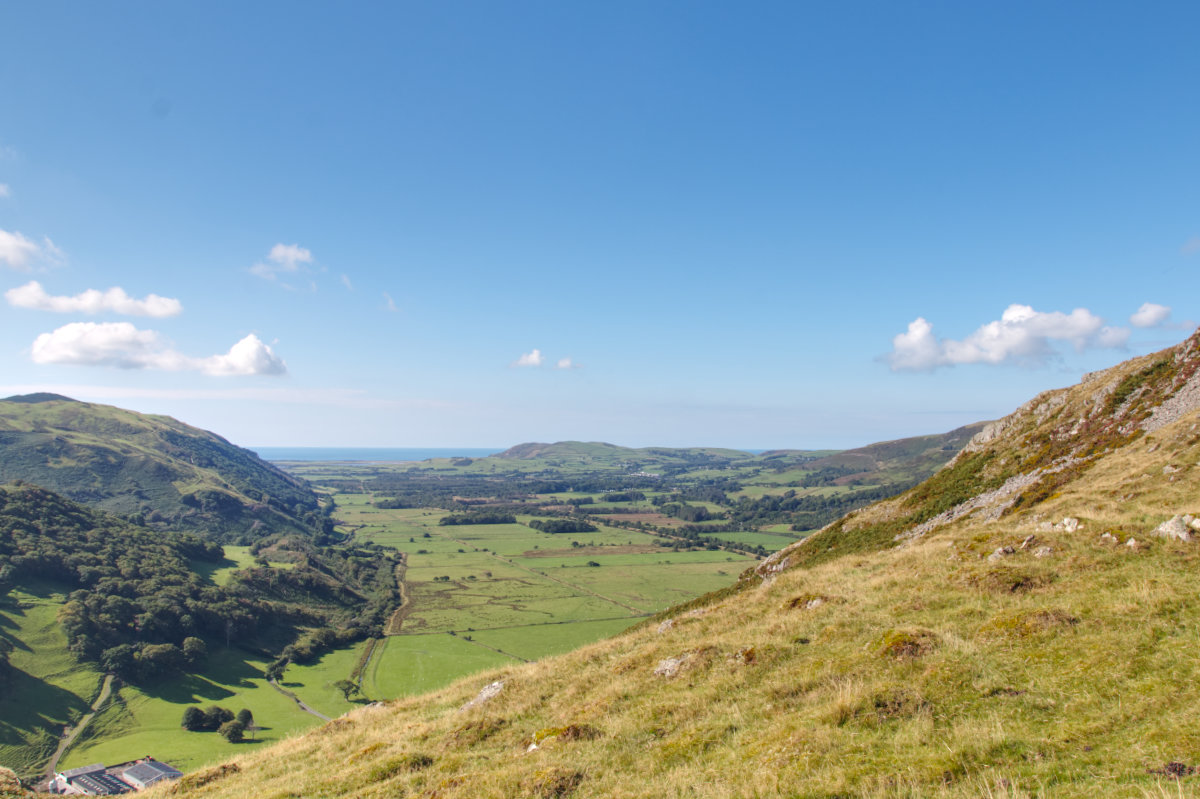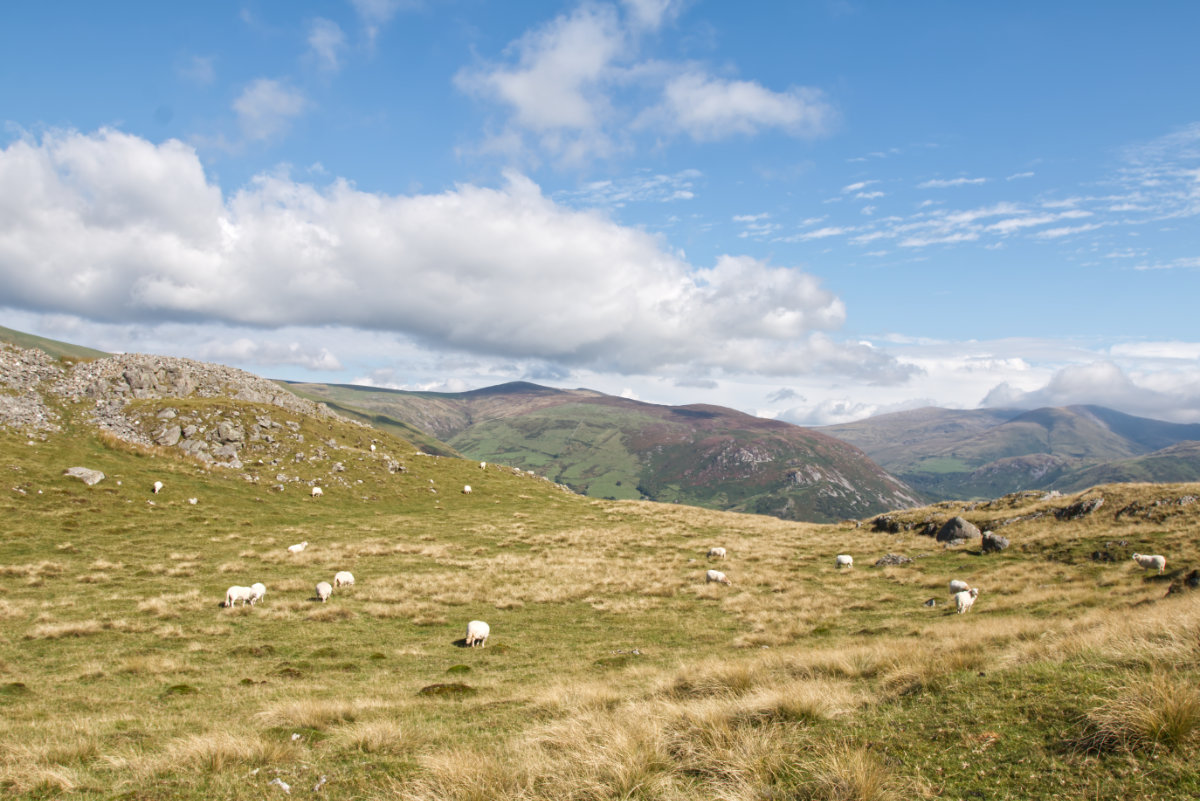 Hopefully, this has whetted your appetite for visiting Craig Yr Aderyn, not just one for the bird-spotters amongst us, this short walk offers some unbelievable views considering the hills fairly short height relative to the local mountains and a chance to soak in a little taste of our ancient history. As mentioned previously, you are just a stones-throw away from Castell-y-Bere here, a small Welsh-built fortress well worth a quick stop off considering you are already on its doorstep. Beyond that you still have some great options for further adventures, with a personal favourite in the area being Dolgoch Falls and, for those fancying a bit more of a longer challenge, Cadair Idris has several route options in the area. Otherwise, you could just make your way to the coast and enjoy a day in the towns of either Tywyn or Aberdyfi or head inland to check out Tal-y-Llyn and that wonderful lake, plus the mach loop, which circles through this valley, may offer an awe-inspiring show as jets on training exercises rip through the skies or graze close to the ground. It certainly is an exciting little corner of Snowdonia that has plenty to love, no matter what tickles your fancy.