I always love delving deep into the countryside, over mountains and through woodlands until you reach your destination. But sometimes you can't beat being able to drive right up the edge of an attraction, and as long as you don't mind snaking your way up a few country lanes then Cregennan Lakes is one of those spots where you can pull up at the car park and immediately be hit by stunning scenery. These lakes are a National Trust maintained spot situated in the foothills of the Cadair Idris mountain range, not only are they already in beautiful surroundings but if you can make your way to the right spot, there are some undeniably breathtaking views to boot!
Getting to Cregennan lakes can be done from one of two routes, either from inland near Dolgellau or from the coastline near Arthog; whichever route you pick, be prepared for steep gradients and narrow tracks through farmland. Coming from the coastline, there is a turning you need to take that can be a challenge - if you approach from the east (perhaps from the toll bridge at Penmaenpool) it is only a slight left, but from the West (Fairbourne way) you will find an insanely sharp hair-pin right that will be impossible for any car with a wide turning circle. As you make your way up the hillside you will be closed-in by walls with only occasional passing points, take corners cautiously and be prepared to open and close some gates along the way. Walls eventually turn to woodland which in turn become farmland, and before you know it the lake will pop into view and a car park will be waiting for you on the right; there is only one spot to be aware of, a double uphill hairpin that I have bottomed out cars on many times, take the swing wide if you aren't in a 4x4 to avoid scraping. If you approach from Dolgellau, then you will take a road up and out of the town itself which passes some houses before eventually narrowing slightly as it enters the countryside. The roads gradually narrow again as you make your way onwards and in my personal opinion taking the other route is the easier option, simply because the worst sections of that route are shorter. Follow this road until you see a sign for Cregennan Lakes, you will snake through a couple of bends and then the first of the lakes will be visible. Keep on going past the lakes until you reach the car park.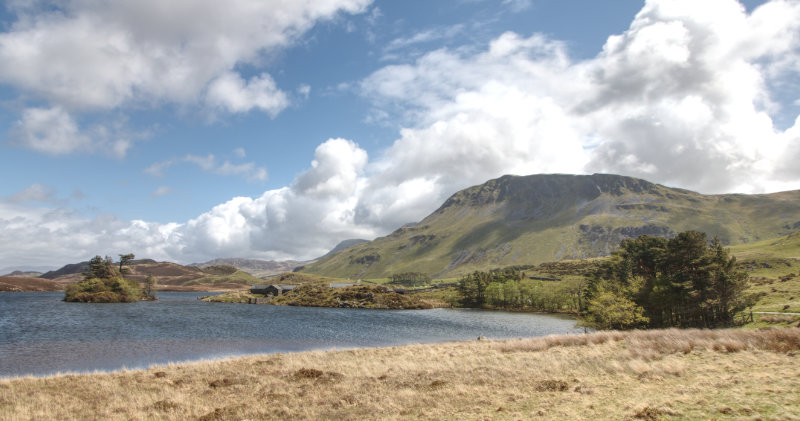 There is a small building at Cregennan's car park that offers some basic facilities, but otherwise, you are out on your own halfway up a mountain with some amazing places to explore! There are plenty of options for walks, but if you are just here for an easy day out then all you need to do is cross the road to be at the shoreline of the larger of the two lakes. The first lake is easily my favourite, on the one side is the distinct peak of Pared y Cefn-Hir with the rustic boat-house in front and in the other direction is a densely vegetated island and farmhouses, every direction looks like something fit for a watercolour painting. The second lake is a small walk away through some farmland usually stocked with sheep, as with most of Wales visiting in spring is a great idea so the lambs can provide entertainment as you walk. Make sure you close any gates as you travel and try to stick to paths as much as possible, but you have a lot of freedom to explore around here so you can make the most of the area and ramble to your heart's content.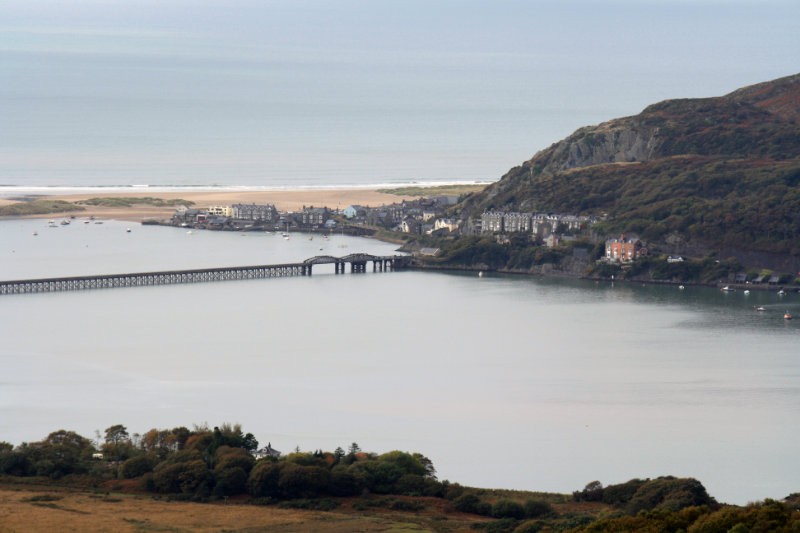 Beyond the lakes are some of the gorgeous views, with a few choice spots worth looking at and plenty of options if you want to continue to greater walks. Before you go venturing forth, find a safe route to scale the hill near the car park to find a perfect view of the Mawddach Estuary towards Barmouth - photographers will want to pack a zoom lens to capture the town and bridge from this spectacular angle. Be sure to explore these small hills to get different views up and down the Mawddach estuary. From the car park, if you travel along the road (towards the second lake/Dolgellau road) as you crest the hill onto a flat section you will find a section of Cadair Idris towering over you like the impenetrable wall of a natural fortress, a personal favourite area of mine and such an awe-inspiring spot to remind you of just how small we truly are.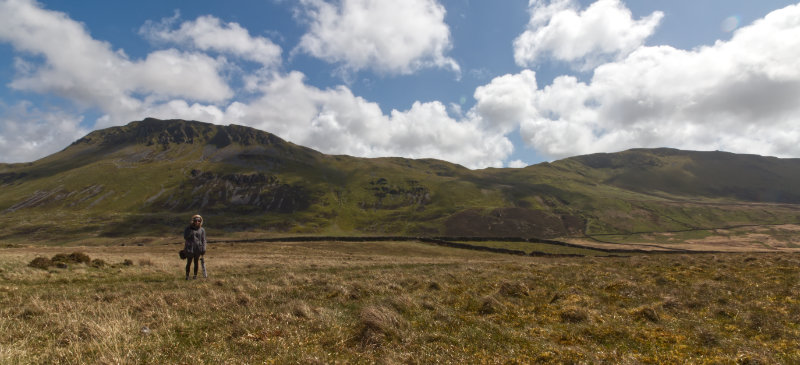 The cherry on top of this place is a quick walk up the previously mentioned Pared y Cefn-Hir; while steep in parts and our climb on a biblically rainy day didn't make for the most comfortable walk, the views out over the lakes and in any direction certainly make up for any difficulties experienced! If the weather is working against you or you are not looking for too much of a walk, you should still consider heading partway up Pared y Cefn-Hir to enjoy these views. The path up crosses a brick wall via a ladder-stile and the route is very direct so it can be steep in parts, but at least you know this will be a quick walk to the top; as with any other walk like this, good footwear is recommended and hiking sticks can help you keep your balance both up and down the steeper sections. On our visit, I was left franticly cleaning my lenses between shots as not even my lens hoods offered sufficient protection - but this is just part of the fun of hiking and landscape photography, it can't all be sunshine! I think it is a testament to how beautiful a place is if it still looks amazing when the heavens open...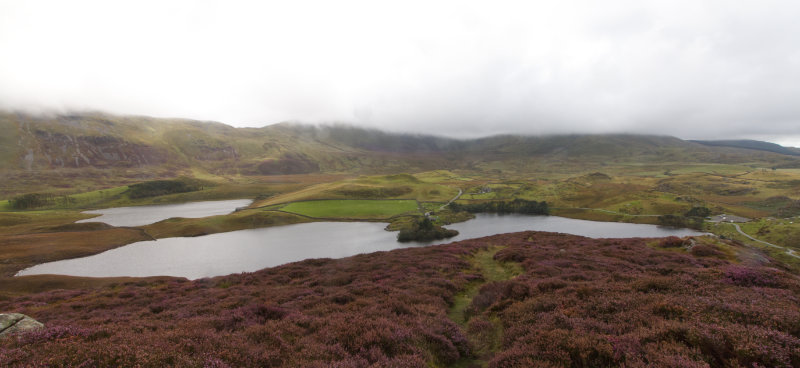 Cregennan Lakes is one of those spots that you would show to people to try to sell them on Snowdonia, they are such a wonderful combination of picturesque mountains and crystal clear lakes that really come together as something special. There are plenty of routes to explore around this area, and should you want to this is one of those spots that can be a 10-minute stop-off or a full day's adventure, with something for any skill level. Cregennan's position near to the Mawddach estuary makes them a great option as part of your holiday get-away, find somewhere nearby as a base of operations and make a day of exploring this amazing location. If you find yourself in the area, perhaps holidaying in Fairbourne or Barmouth, then this is an easily reachable place that rewards in spades.