Much Wenlock is a wonderful little town, just on the border of the narrow strip of Shropshire Hills that extends northeast towards the Wrekin. That strip of AONB is what we are interested in today, if you pass from the town and into the green section of your map you will find yourself walking Wenlock Edge, a fascinating piece of geology which results in a long and prominent ridge standing proud against the surrounding farmland. The Edge is National Trust managed, with a couple of walks on offer that require you to ascend up some moderate slopes before being able to enjoy the splendour the area has to offer. There is a sprawling network of other routes and trails to follow too, so those who love to adventure can absolutely find something exciting to do here beyond the main paths. Plus, the town itself is a gem worthy of exploring and can easily be combined with the edge to make for a great day out, so let's get hiking!
Much Wenlock is situated on the A458, just south-west of Telford and a short drive from Bridgnorth - it is easy to reach from most directions, and the car park for Wenlock Edge is less than a minute outside of the town by car, just make sure you navigate to the car park and not to the Edge itself or you may find yourself navigating country lanes that will not get you to your destination (you'll never guess how I know that!). The car park is just off of the B4371, it is well marked and has a short lane to a small, partially paved car park that was quiet on our visit on a random Saturday in May, so hopefully in all but the summer months you shouldn't be fighting for spaces. The start of the walks is right at the edge of the car park, and you could easily walk from the town to Wenlock Edge, so any public transport that can get you to the town itself will do, there are no train stations in the area but there are plenty of busses that pass through from neighbouring settlements.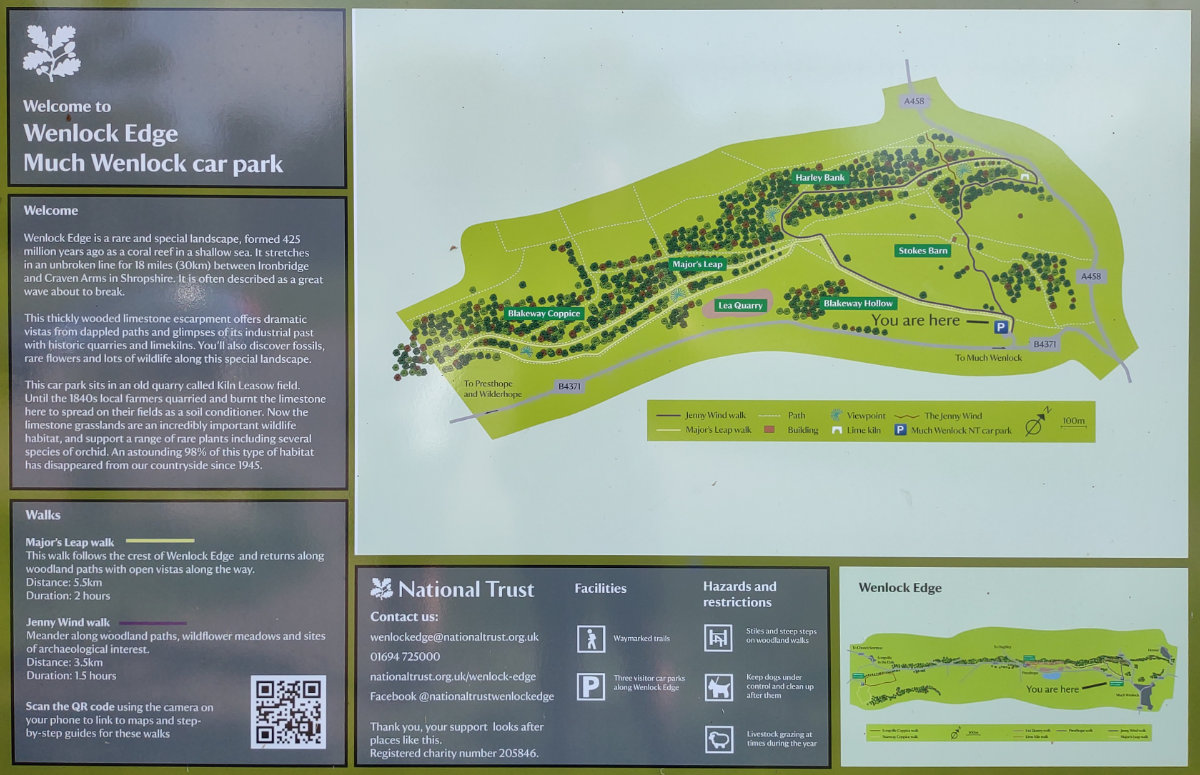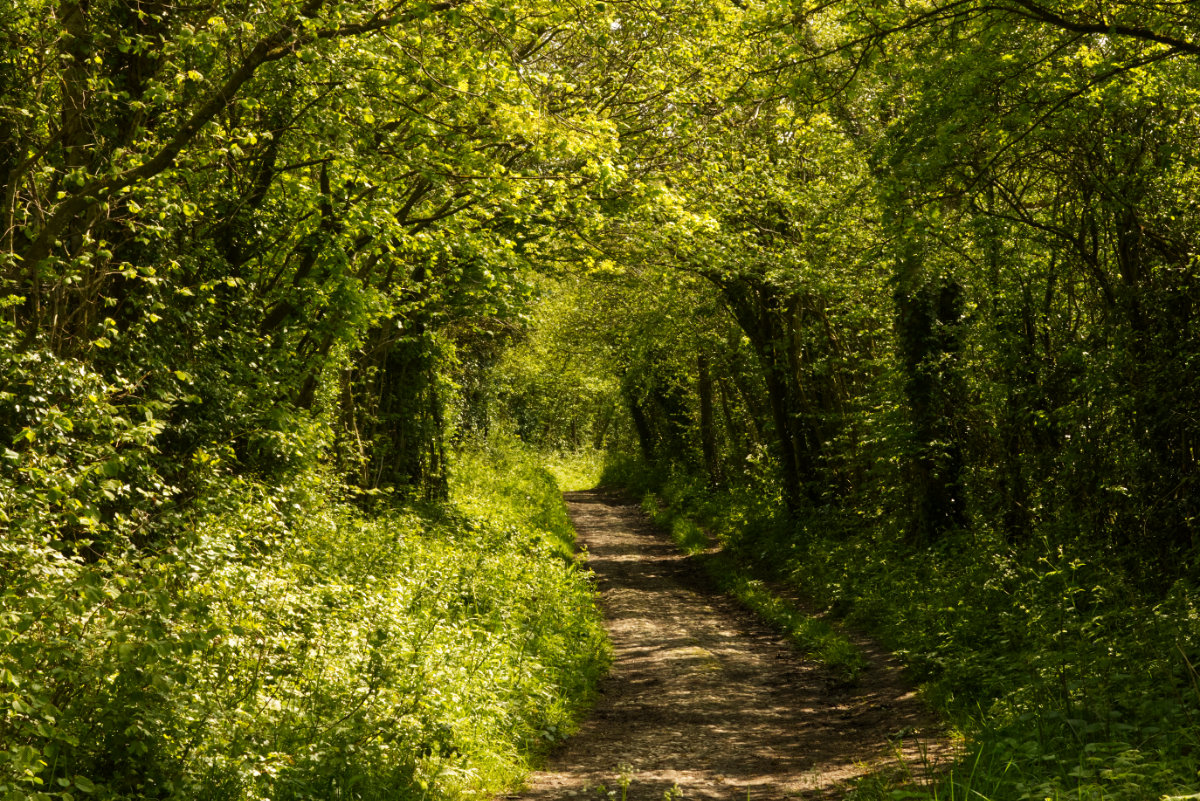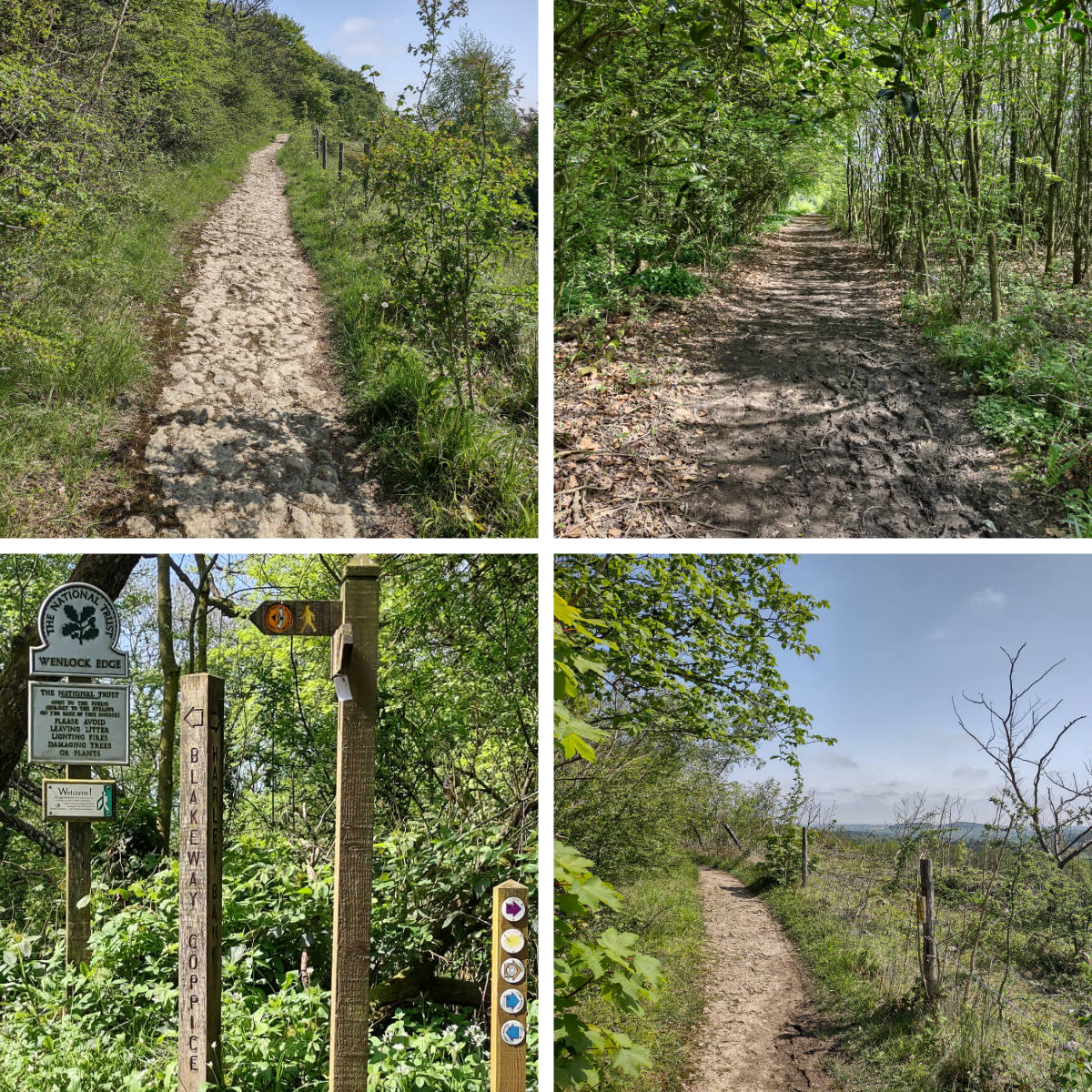 Wenlock Edge was formed 425 million years ago, dating back to a time when the entire area was underwater - the ridge was a coral reef, spanning 18 miles and a distinct long stripe of undulation through the Shropshire countryside. It is a fairly unique formation, I don't recall really exploring anywhere like it in the past, such a projecting piece of landscape flanked by more-or-less flat countryside otherwise. From the National Trust car park at the Edge, the walk we will be following today begins just beside the sign detailing your options for routes to follow - there are two walks on offer, the Jenny Wind and Major's Leap walks, with the Leap walk being the longer of the two, taking you along the top of the edge and down through a woodland path, whereas the Jenny Wind takes a wander through woodland paths and wildflower meadows. Either is sure to impress, but today we will be walking along the edge itself by following the Major's Leap path. Both routes begin by following the same path from the car park, up a hard stone farmer's path which takes a continuous slope all the way to the top. There is still plenty to enjoy about the ascent, so you can take moments to enjoy the vistas while you catch your breath. It was along here we got a warm welcome from the Wenlock Edge receptionists - two beautiful horses came over for a quick scratch and to see if we had anything edible, a great little highlight and a lovely way to begin our day!

Eventually, the path comes to more of an open area shaded by a canopy of trees, from here you will have some signs in front of you, showing multiple routes off in each direction as well as signposts for Blakeway Coppice and Harley Bank - we are heading towards Blakeway Coppice, following the pale yellow arrows. Our path turned off towards a narrow track beside farmland to the left, pass through the gate and continue along the new track for a while; this new route now runs along the upper portion of our walk along Wenlock Edge, with a strip of woodland to your left quickly giving way to a sizable drop, and to your right is a fence separating you from sections of equally impressive drops, when the vegetation allows you to see it. You never feel like you are walking a knife's edge, in fact, there is always a comfortable chunk of land between you and the drops, but this walk really does help to conceptualise the narrow strip of elevation that is Wenlock Edge. You are free to stick to the main path, but there are also a handful of small winding paths through the trees to explore, each of which will occasionally give glimpses to the sprawling countryside beyond, the beautiful sounds of nature keeping you company as you march ever onwards - naturally, you should tread carefully when exploring these minor paths, and make sure you don't venture away far enough to get lost. Those little paths are well worth exploring because before long you will arrive at the main viewpoint along the upper walk - a perfectly positioned gap in the canopy to give you uninterrupted views out at Major's Leap, take some time to enjoy it because there are only a handful of spots where you can truly appreciate these great views.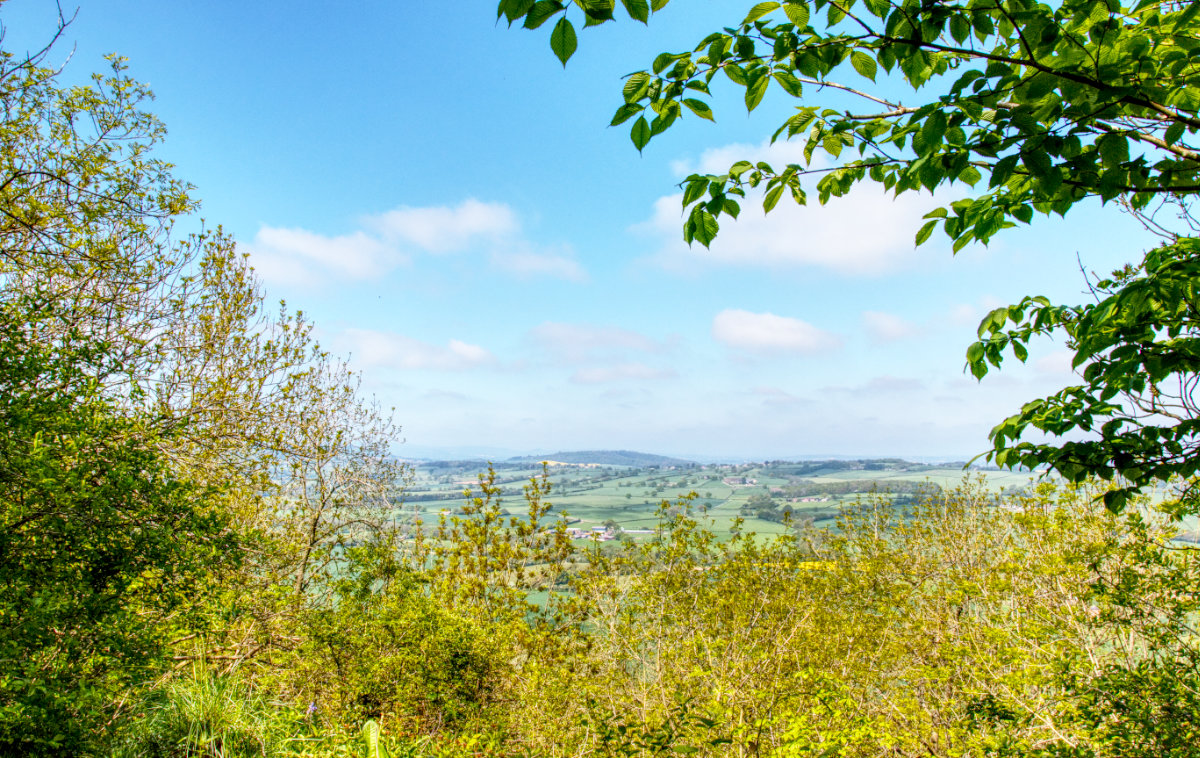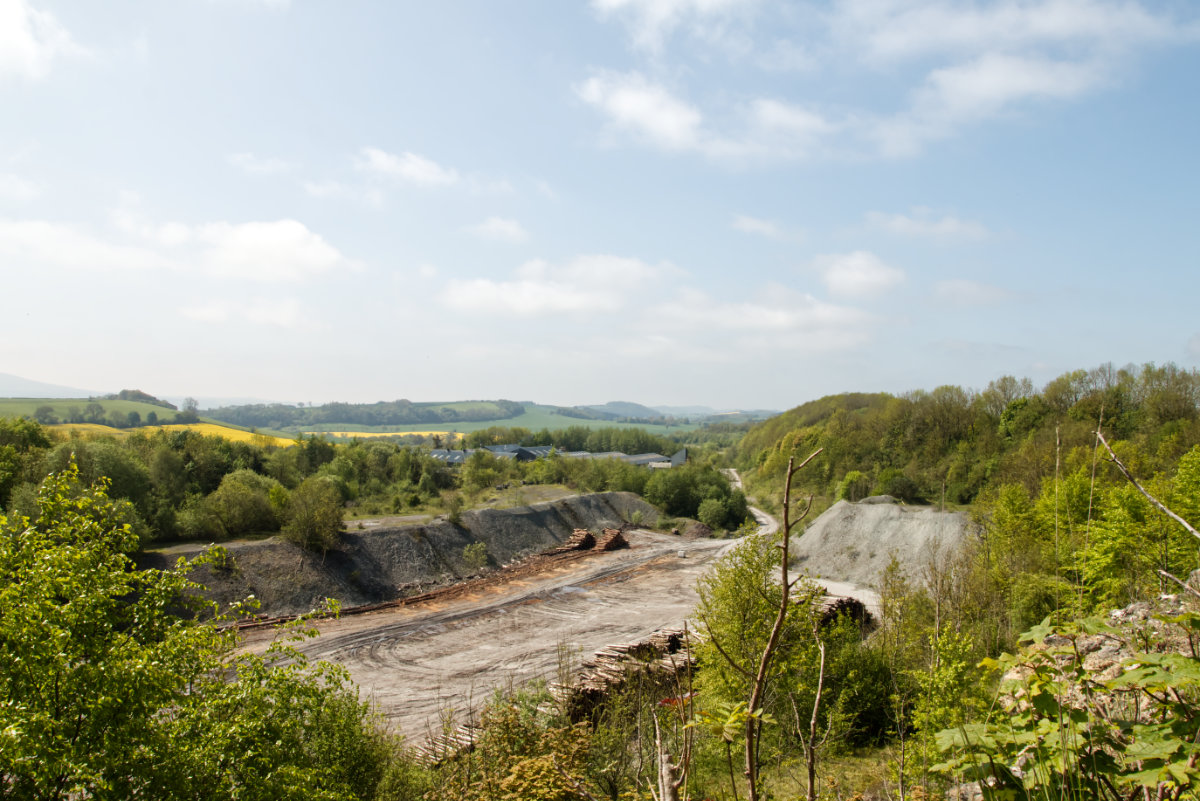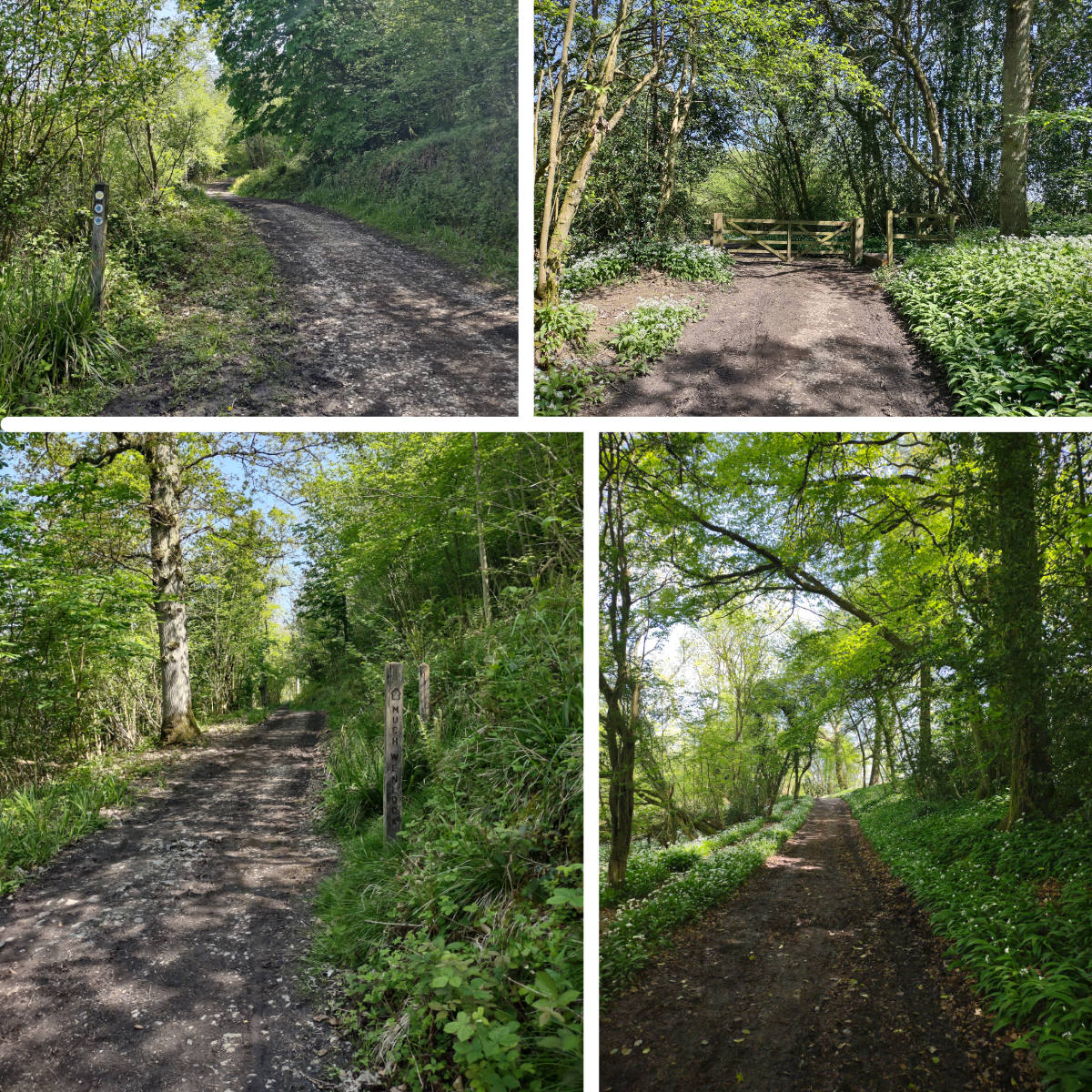 The walk along the top of Wenlock Edge will continue much in the way it has begun, the narrow path will undulate up and down, occasionally turning rocky and occasionally requiring you side-step a puddle and as you progress and periodically views may open up on both sides worthy of snapping photos. If you visit on a sunny day as we did then you will get ample breaks in the trees to soak up the rays and maybe even catch a tan. Eventually, a post with the little yellow arrow will let you know it is time to turn sharply back on yourself and descend a moderately steep hill - this marks the start of the return leg of the journey, along the lower woodland track that you would have been looming over on the journey out, this is a serene walk amongst the trees which really caps off the adventure nicely. Once you have made your way back you will pass beside a gate and be in a familiar spot once again, where we first followed the sign for Blakeway Coppice, before you retrace your footsteps back to the car consider taking a brief detour down the hill following the sign for Harley Bank, a little way down here you can get to a gap in the trees which gives a spectacular view out over Wenlock Edge, well worth it to snap a few photos before heading onwards.
That about sums up the walk at Wenlock Edge, from there you just retrace your steps all the way to the car park. As mentioned previously, there are plenty of walks dotted around so if you fancy taking on one of the other walks then feel free, alternatively, as we did, you are just a short walk to Much Wenlock town centre, which has plenty of options for food and drinks and is a beautiful market town in its own regard. Along the way, you will pass "The Pound", a small enclosed square dating back to the medieval period where stray animals and livestock would be collected and held until their owners could pay the fee to have them released. Most corners of the town are very clearly loaded with history, so even if you decide to drive rather than walk from Wenlock Edge, I'd still recommend taking the time to find a car park in town and do a little more exploring.

There you have it, spend a few hours exploring Wenlock Edge and you will be rewarded with some amazing views, gorgeous woodlands to wander through and you can cap it off with a wealth of options for further adventure and things to see. Not only are there plenty of options in your immediate vicinity, but if you fancy something different then there are plenty of options just a short hop away from here - want more views? The Wrekin is right next door and the Long Mynd is just to the south. How about something historic? Ironbridge Town and Gorge is about a 10-minute drive away and is another great town to explore, with museums and nature walks alongside the iconic bridge. How about a waterfall? A detour south to Carding Mill Valley offers a great opportunity to visit Lightspout Waterfalls. Our love for the Shropshire Hills and all things nearby is well documented and I could easily go on and on about all the great things to do nearby, but there is no reason to leave Wenlock Edge before you need to, with such great options for walks and a beautiful town to explore, you could ask for little more in terms of a beautiful day in the country.