As you explore around Llanberis and the surrounding area, Dolbadarn Castle can be seen from just about any angle, the remnants of this castle jutting out from just above the treeline as a persistent reminder of Wales' fascinating history. If you haven't taken the time yet to visit Dolbadarn I absolutely recommend it, this is both an easy to reach and a quick stop off just outside of the town of Llanberis. I always love a good castle, and Wales is littered with some of the best on these isles, but Dolbadarn is something special with some of the most spectacular scenery surrounding it - all things considered, if you happen to be in the area and in need of something to fill a gap on your agenda, this is certainly one of the best options.
Dolbadarn is just off of the A4086 just outside of Llanberis, you will be hard-pressed to spot it from the road with barely a passing glimpse available from either direction, but the entrance is marked by a footpath sign and the verge of the road is just about wide enough to park on. The entrance has a track you can drive down, but I would argue the car-park here is little more than a turn-around point that could easily get blocked with more than a couple of cars parked there - it is probably better to just park roadside. If you would rather keep your car off of the roadside, you can always park in Llanberis town and walk over to the castle, the nearest car park by road is pay-and-display and can be found just up the way from the castle entrance but you may prefer to park in the town at the car park here, as a walk should take you through a small wood crossing the Afon Arddu before bringing you to the castle (walks are signposted with a castle sign near the entrance to the car park).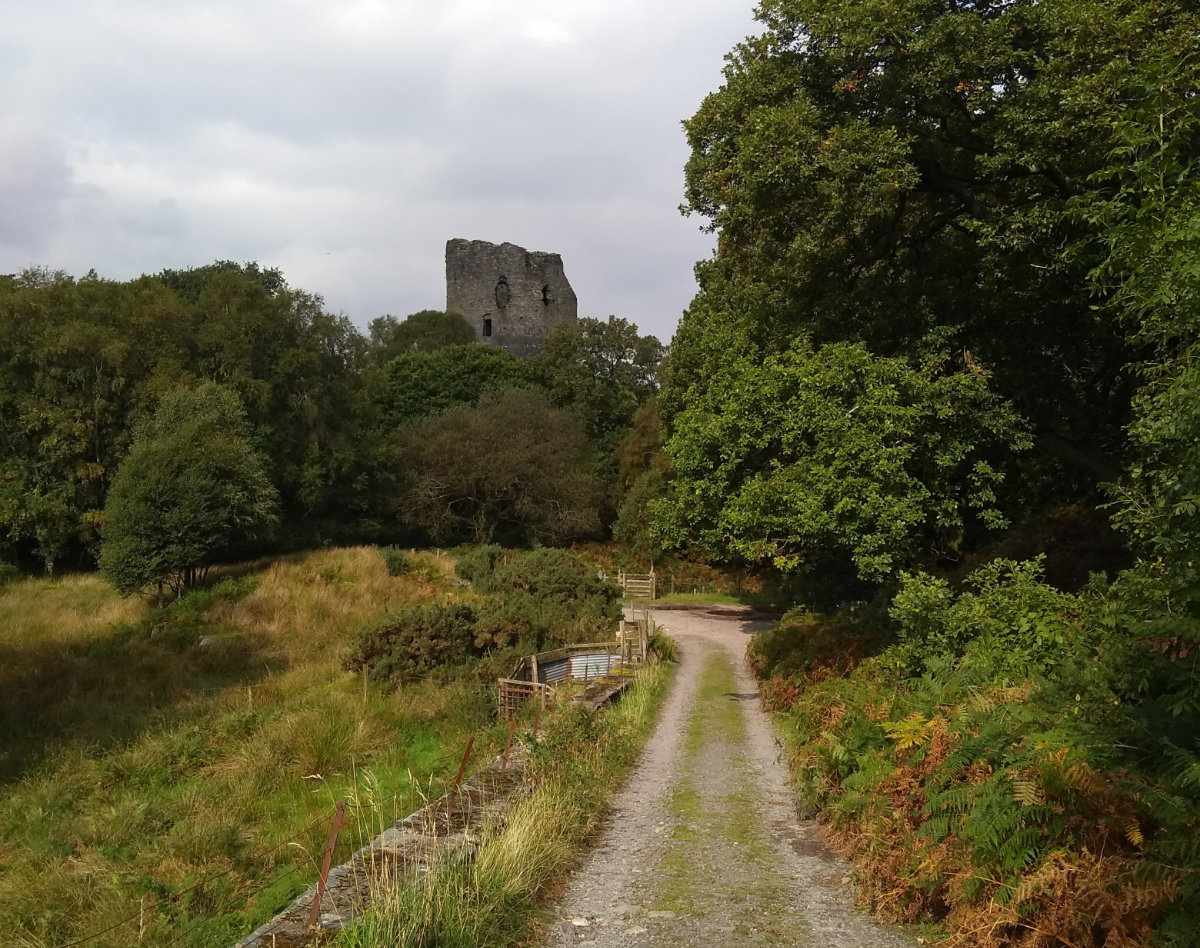 If you choose to park at either the roadside or on the small entrance car park then you won't have to walk far from the entrance to the castle, follow the path down with Dolbadarn Castle looming over you, pass through the gate and the path is clearly marked that will quickly take you up to the castle grounds. There is not much to document as far as the walks go here - you are free to explore as you please and even ascend the staircase up to the main tower. Amble around, enjoy the views, snap your photos and continue on with your day's adventure! Expect dirt and mud paths, depending on the time of year and amount of rainfall you've had lately, a slight climb up to the castle but nothing to worry about for the vast majority of walkers.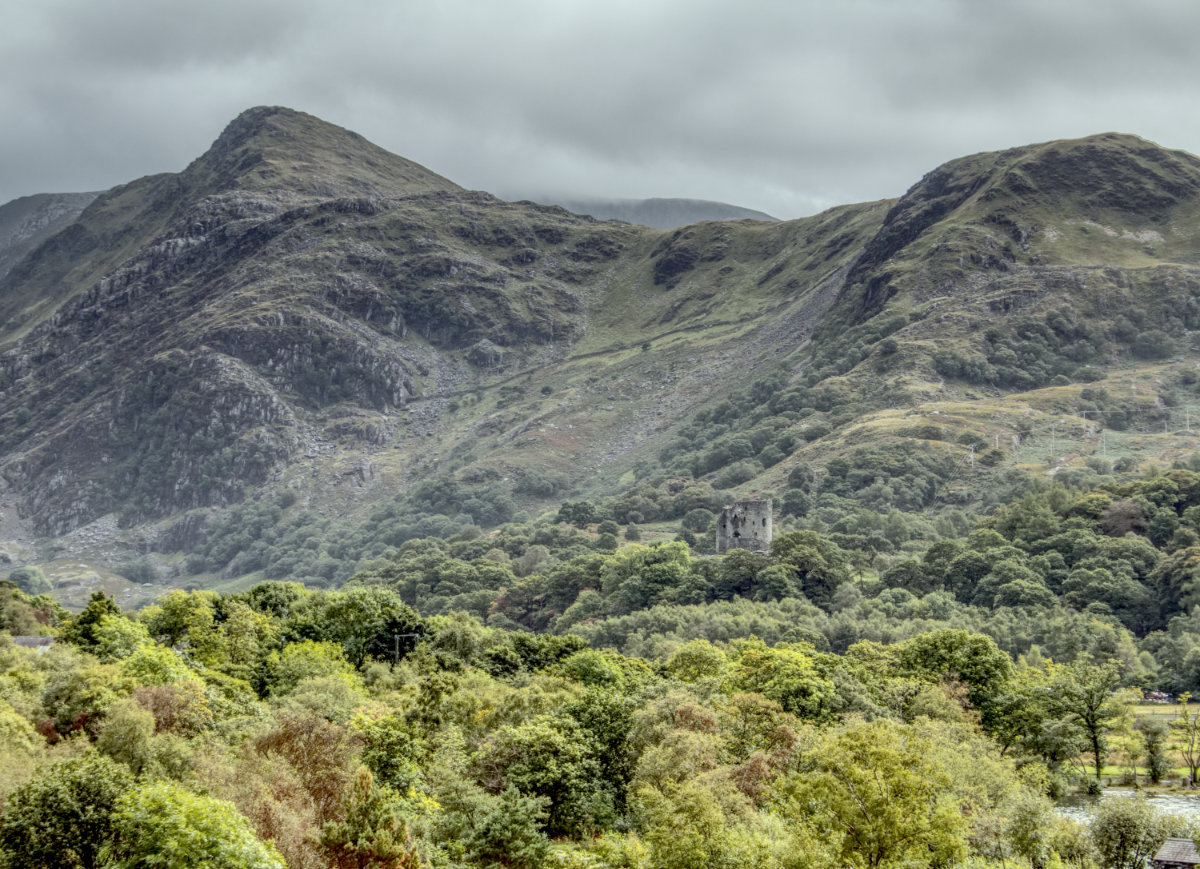 To go with your day out at Dolbadarn, let us add a little history to the picture. Built sometime in the early 13th century, this castle was likely constructed as a response to the Norman invasion of Wales by Llywelyn the Great, King of Gwynedd. This spot was a key strategic location in North Wales, controlling the mountain pass and helping to impose authority over the locals of that area. After the death of Llywelyn the Great the castle passed down through the family and it is likely, although still debated, that Dolbadarn Castle was used as a prison for Owain ap Gruffudd at the hands of his brother Llywelyn ap Gruffudd; this new Llywelyn sought to expand power across Wales, but by the late 13th century English invaders had pushed into Wales and Llywelyn lost his life at Builth in 1282. His brother, Dafydd ap Gruffydd took the title but was quickly driven back into Snowdonia - it is at this point that Dolbadarn Castle became his main centre of government. Dafydd is a name we have discussed before, with him appearing in the history of both Caernarfon Castle and Beaumaris Castle considering those castles existence was purely to enforce English rule over the populace following his death. Dolbardarn castle under English control would spend most of its existence as a manor house but by the 18th century, the castle was in ruins and uninhabited.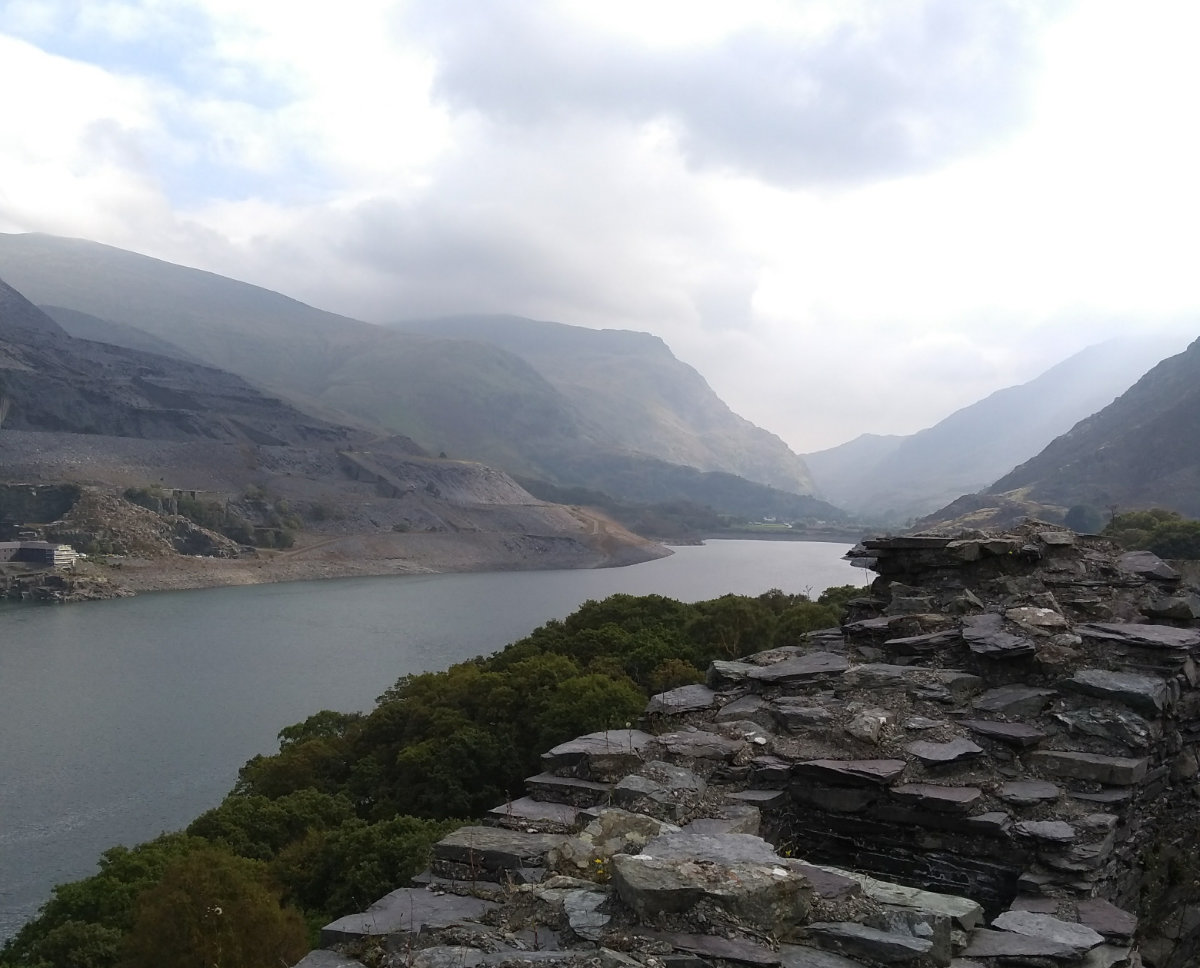 Enjoyed your time at Dolbadarn Castle and looking to see something else? Well, you are in a great place for adventuring! The nearby town of Llanberis is the home of The Snowdon Mountain Railway and walking routes up Snowdon start from various locations around here. If you are after history then you could always head to the National Slate Museum and learn a little about the areas industrial history, or, for something a little more modern, you could check out Electric Mountain to learn about Llanberis' Hydroelectric station. Obviously, if you are in the mood for another great and quick stop you could always drop in at the Lonely Tree - a great little beauty spot you could potentially even walk to from Dolbadarn Castle. If it is more crenelations and battlements that you are after then the aforementioned Caernarfon Castle is just a short drive away - one of the most iconic Welsh castles attached to a beautiful walled town, this is a hard one to beat! If you are in the mood for a bit of an extended walk into nature, obviously you can practically pick any direction and just set out to adventure, but one of my favourite in the area is the National Trust's Dinas Emrys - this one if not a mountain walk but a nice stroll up a hillside that still rewards with some undeniably beautiful views!
There you have it, that is Dolbadarn Castle, one of the smaller locations as far as Welsh castles go but it is absolutely worth a visit - especially if you are fascinated with the area's history and wish to experience both Welsh fortifications as well as the later castles built by the English. Dolbadarn is so perfectly situated right on the edge of Llyn Peris and staring right up Llanberis Pass that even if you aren't a history buff you are sure to love this spot all the same. If you are planning a day out that passes through Llanberis, spare at least 10 minutes to explore this wonderful piece of Welsh heritage.