While out on another adventure just south of Bridgnorth we stumbled upon a little wooded area complete with a National Trust logo that we wanted to take some time to explore; unfortunately, we were unable to give this spot the attention it deserved as the daylight was running out fast and we couldn't take a true deep dive into the forest. When we finally returned to Dudmaston Comer Woods, we were delighted to discover an array of beauty spots all within a stones-throw of the car park - this really is the perfect spot for folks searching for a quick spot to walk their dogs or someone hunting for somewhere to really explore. The dense woodland looks absolutely spectacular in all seasons and an array of fishing pools give the area some variety and something really wonderful to see. This place oozes tranquillity which is a little surprising given its proximity to an A-road, but that just makes it all the better to drop in and see while out on a greater adventure!

As mentioned above, Dudmaston Comer Woods is a short journey outside of the town of Bridgnorth via the A442 - the entrance is clearly signposted as a National Trust location and its entrance road, while a short paved single-track lane, is easy enough to navigate thanks to clear views and plenty of passing points. There really isn't too much to say about getting there, it is a perfect quick stop you could easily drop off at when passing through without taking a substantial detour to get here. You could even walk down from Bridgnorth without too much trouble, you're only a few miles outside of the town and can follow the river quite easily. Likewise, public transportation is a perfectly viable option with links in the area being plentiful, with a bus stop just up the way at the nearby caravan park.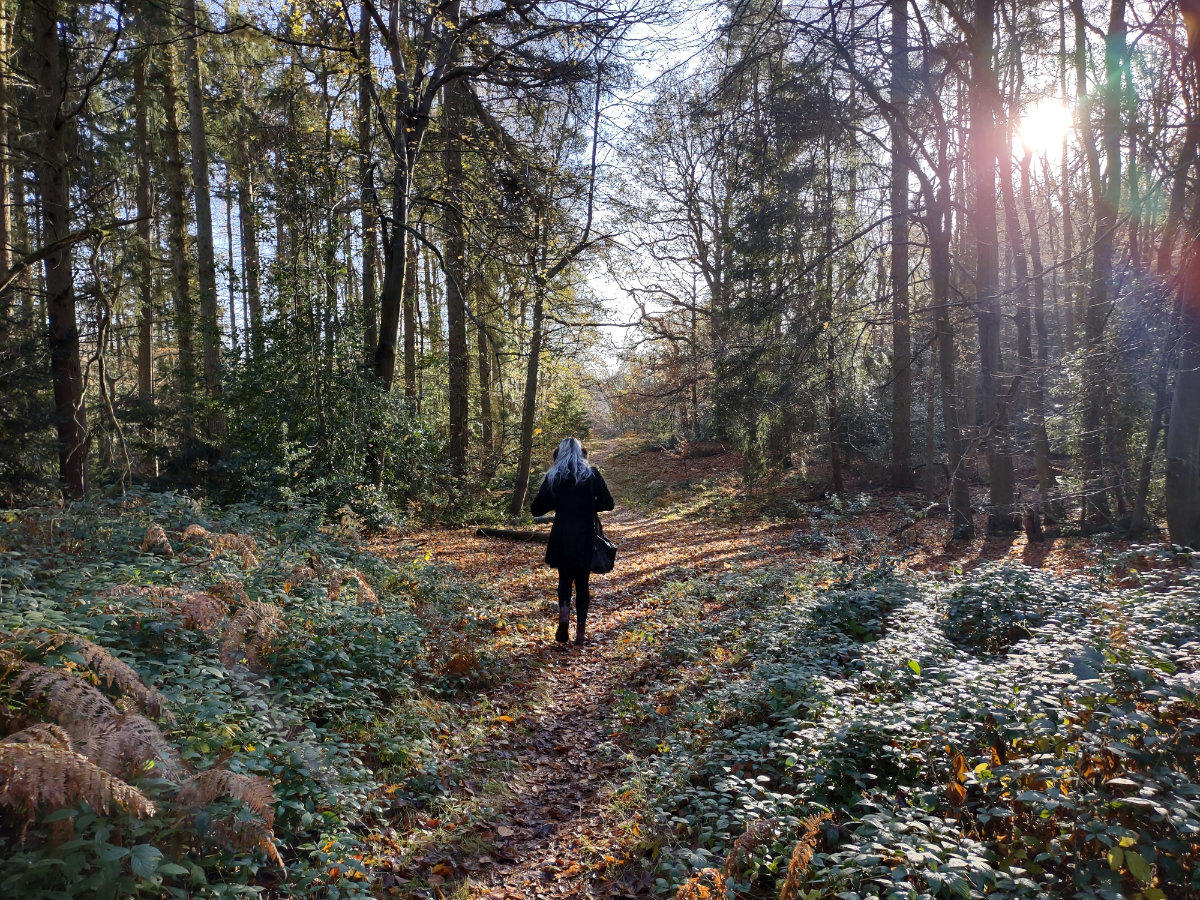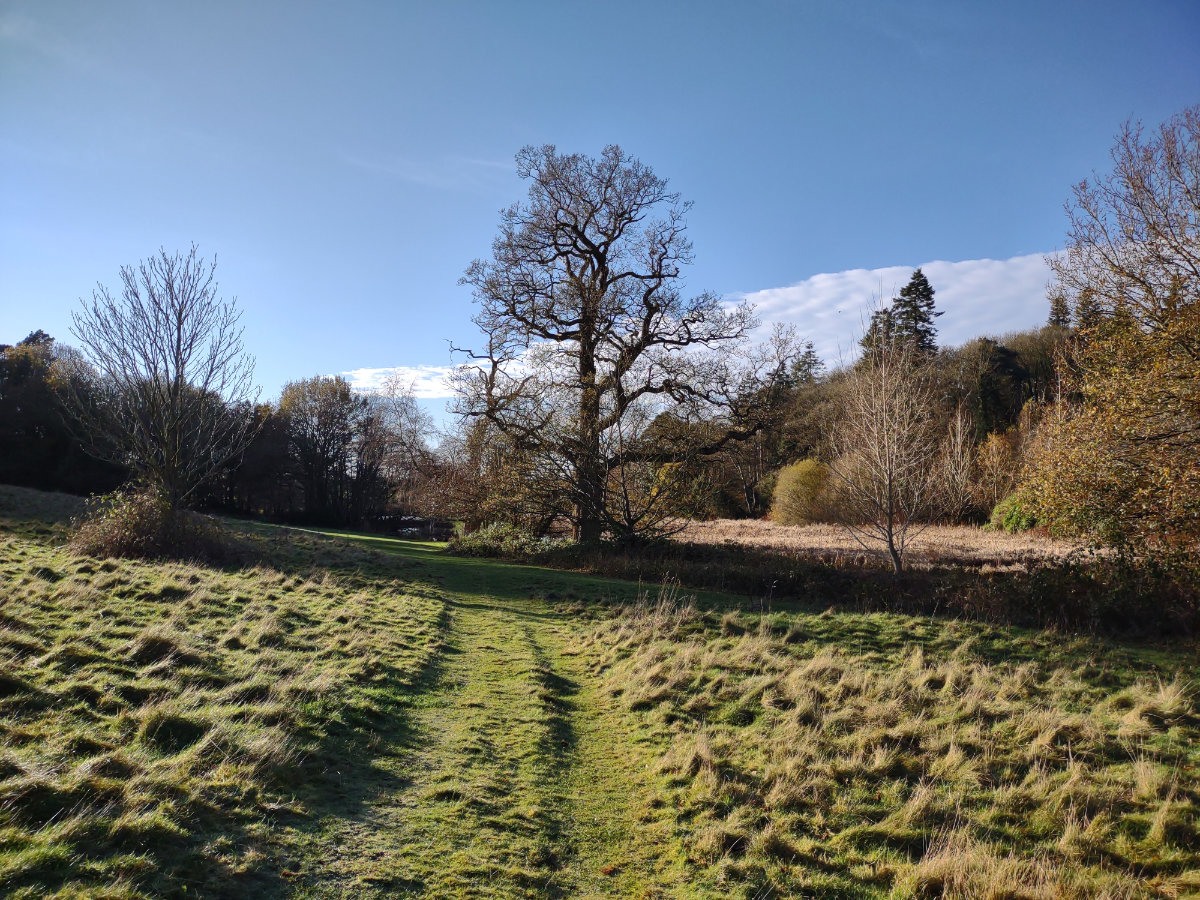 Our journey started out from one corner of Comer Wood's car park, at the time work was going on to expand the number of spaces available so it was a little cramped even on a Thursday morning but this is an issue that will be resolved as soon as the work is complete. There were plenty of walks on offer at the information board that offer different scenic tours of the woodlands and beyond, but I opted to simply follow an OS map towards the little lakes we could see in the distance - some of the marked walks take you out this way anyway and they certainly aren't far so I would recommend you make the pools a part of your visit too. Luckily, the journey out to the pools is equally as worth it, beautiful woodlands sprawl out over the land as the path undulates over the landscape, a chorus of birds to keep you company and, thanks to our late autumn visit, an absolute sea of different colours to really give the sights an extra bit of a pop.
We arrived at the first pool, Brim pool, to a wonderful view out over its sparkling water and with a handful of ducks making the most of the beautiful, albeit cold, sunny day. You should spend a moment here to enjoy the views, or follow the paths to the neighbouring smaller pools, before crossing over the road and making your way to the second major pool - Dudmaston Big Pool. This was clearly the largest pool based on the maps so we were excited to get a lookout over it, and if you can catch it in the sunshine then all the better. We initially passed through a kissing gate and out along the pool's edge before being turned away by a groundskeeper at Dudmaston Estate - apparently, the estate itself was closed when we happened upon it, so do check if you intend to see the house as well before you visit. Luckily, you can easily circumnavigate this by plotting a new route through the woodlands; we made our way back along the pool's opposite bank and up the hill to enjoy some stunning views. Ascending to this vantage point gave wonderful views out over the pool to the estate's boathouse and beyond - we spent some time up here enjoying the panoramic scenary in the sunshine before the sun eventually left us and the cold started to set in, so we decided to retrace our footsteps through the woodlands and back to our car. Alternatively, you can take a short circular walk by following one of the aforementioned routes outlined on the information boards at the car park, should you fancy something a little different for your return journey.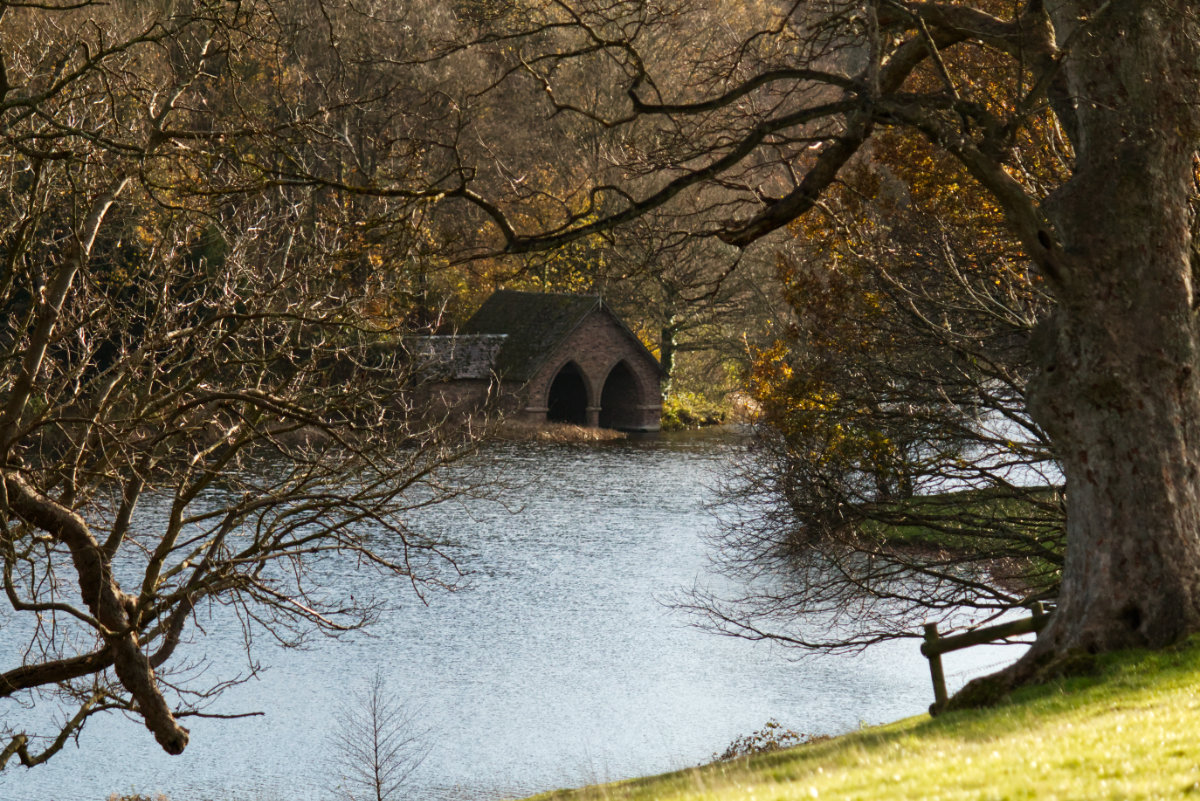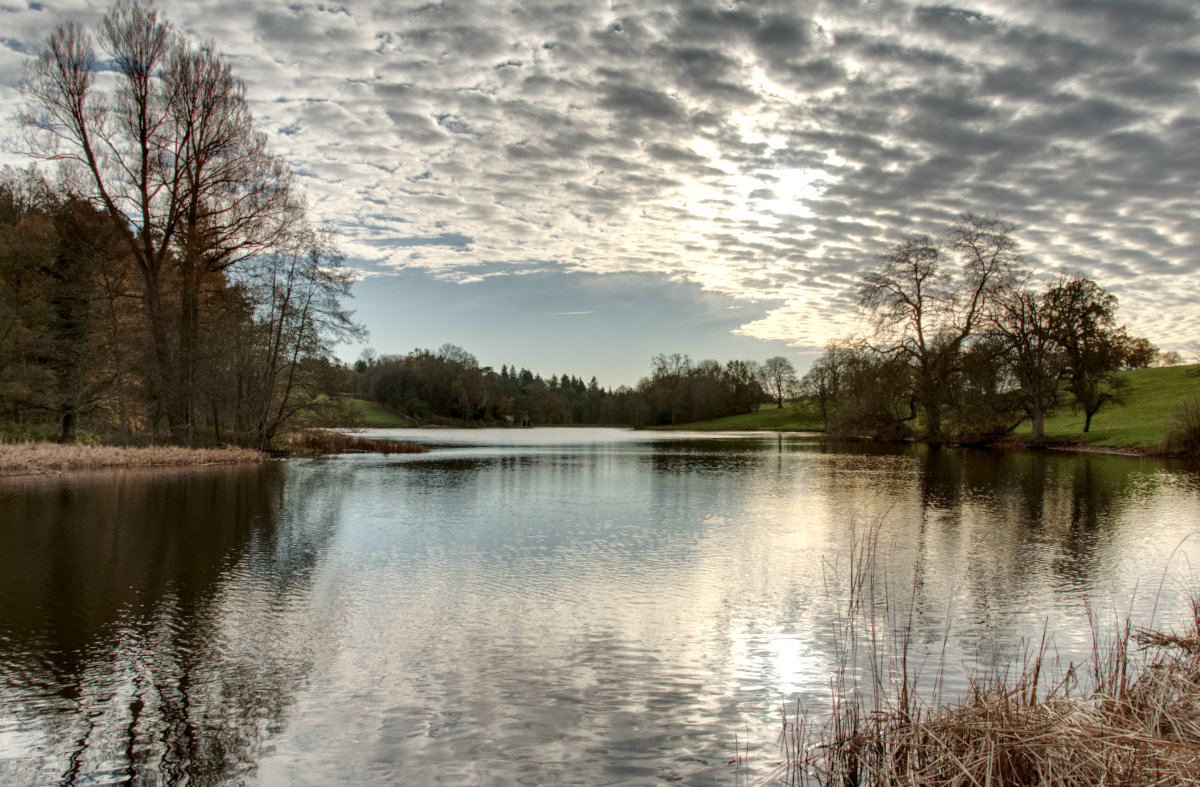 Dudmaston Comer Woods is an excellent little stop off that you can really scale to whatever you want and we really had a blast around the pools. There is a certain beauty in relaxing along the edges of the pool, even on a freezing cold day like the one we visited on, and there are so many nice sights around the area that you should make this a stop off at some point in your future. It is wonderfully convenient but loaded with natural goodness, so worth a day out in its own regard or building into a greater days adventure. With the ever spectacular Bridgnorth just down the road and the River Severn carving its way through the countryside right nearby there is plenty of other things in the area to see and if you want something else to do you could always continue on to Ray's Farm and see a bunch of cute little animals to round out a day full of nature! Regardless of how you find yourself at Comer woods, there is plenty for all to see and do here, no matter if you are just passing through or if they are looking for something a little more substantial - this is a wonderful little underrated spot for sure!