Here we are, only a stones throw away from the end of 2019. This year will certainly go down in history as an interesting one on a global scale, but I hope that on a personal level it was a happy one for you. We certainly had a lot of fun: between revisiting some of our favourite spots to exploring new places, counties and countries it has been an adventure filled year. I thought I would take some time to reflect on all of the fond memories I have for this year, with a brief overview of some of the trips we took and a little of what I liked about each stop-off. A lot of the places on this list are sure to become full articles of their own eventually, if they haven't been made already, so this look-back can also be a preview of some of the things to come on Love Our Adventures - where possible I will link back to the existing article and periodically come back to update links as they get created.

Revisiting some of our favourites
We started the year off with a place close to our hearts, a beautiful little town in Shropshire who's name gives away it's most prominent feature: Ironbridge. The bridge had been covered for a good long time while painting took place, but at the start of this year the covers came down and the formerly faded blue structure became a warm red tone. Unfortunately for us we had jumped the gun a little bit as the lower portions of the bridge were still covered by scaffold, but it certainly didn't ruin the experience especially as we walked out around the town and into the surrounding woods to experience some of that beautiful Shropshire country.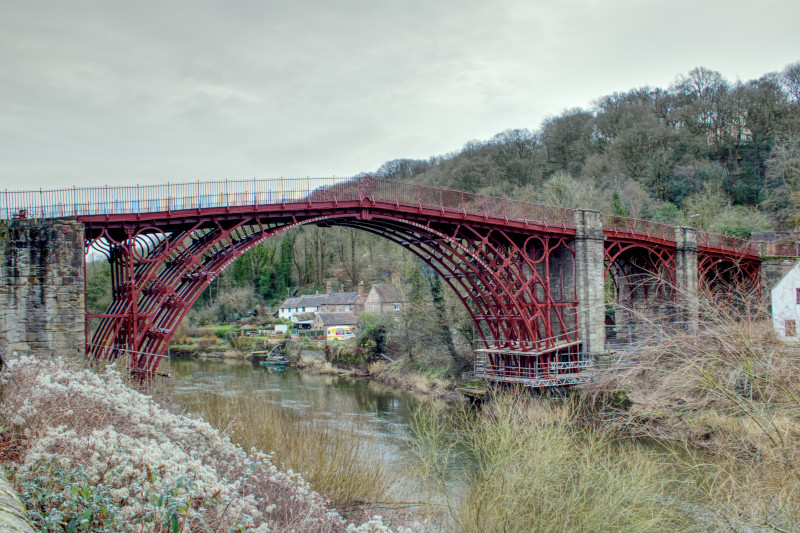 In the early part of the year we also took to The Wrekin, primarily to shake off some of the holiday weight we had gained in 2018. This has always been a frequent stop off for us considering it's only a short drive and it makes for a challenging little walk with some beautiful views; being able to see miles into Wales on the clearer days makes for a very rewarding end to the climb. Sharing in our winter cobwebs and needing to get out into the fresh air were my parents, so we invited them a long for a nice brisk January hike, and while we gave them a memorable climb it wasn't the best for soaking up the views.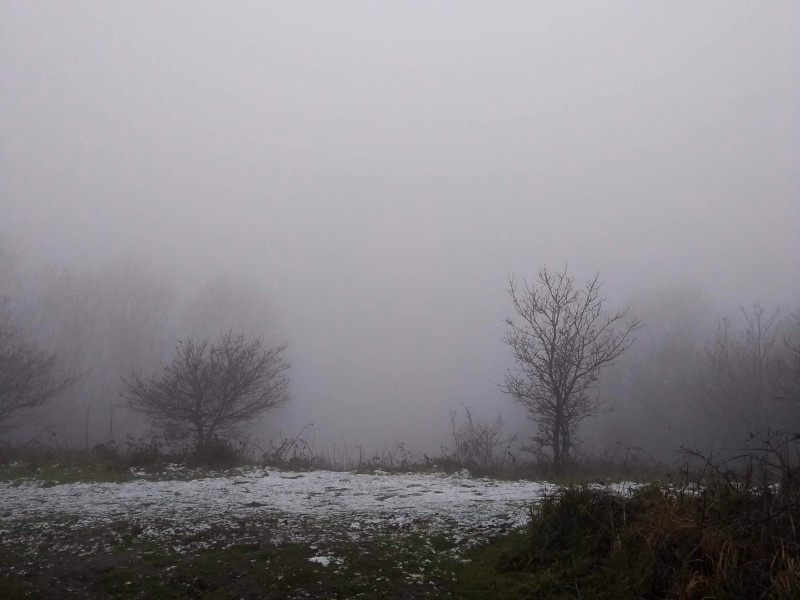 This year would also be the year we would finally complete the walk to Lightspout Waterfall, one of the main attractions at Carding Mill Valley and the Long Mynd. We have visited the area many times but usually we would take the less trodden paths to get some peace and quiet, however we finally decided to follow the crowds and take the main path through the valley. Unfortunately the after effects of a recent storm cut our walk a little short but we were well sheltered in the valley and made a great walk, in-spite of the weather.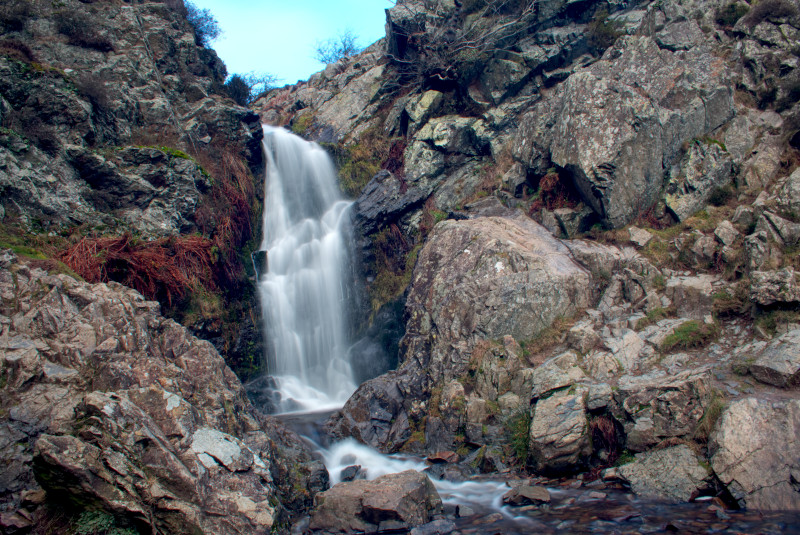 One of the highlights for this year, especially for Rox, was the time we spent dog-sitting my sister's Pocket Beagle, Elsa. This loving little dope made for many an entertaining weekend but we had to make sure to exercise her well, so we often took her to Wightwick Manor, a local National Trust spot. I'm sure she had a wonderful time with her nose pressed to the ground and greeting the other dogs as we explored the beautifully landscaped gardens, and the manor house itself is certainly amongst the most beautiful National Trust locations.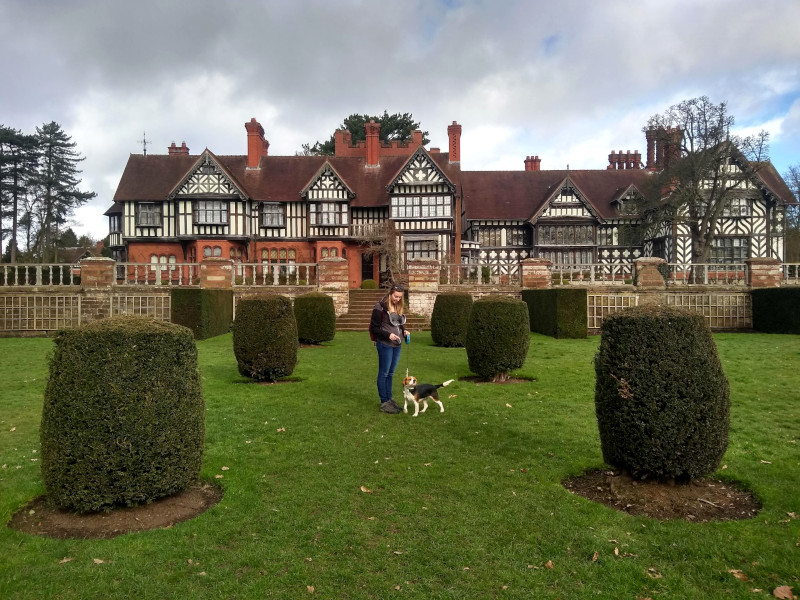 We also can't go too long without taking a trip to Ray's Farm - our favourite little petting zoo. Visiting some of our favourite animals, getting to stroke the deer, cuddle with Max and get accosted by the goats is always a good time. For all of the great animals they have on show there it is funny to think that Max the dog may actually be our favourite one, but he is just such a beautiful, friendly and all round good boy.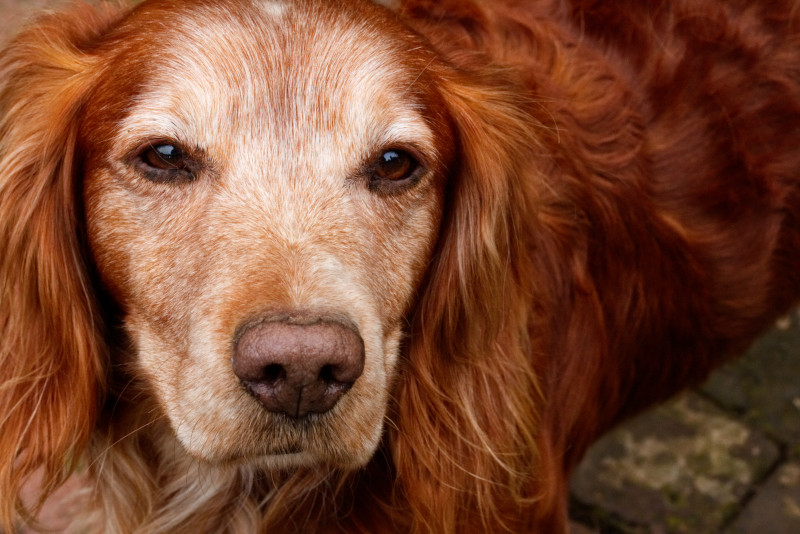 Throughout the year we also made several trips to Bridgnorth, exploring the town in beautiful sunshine in the summer, dull rain in the autumn and in our most recent visit the huge amount of rain we had this winter caused the river to burst it's banks. Regardless of the weather this is such a pretty little town, as many along the River Severn are, and I really enjoyed riding the cliff-side railway which I rode this year for the first time since I was a child.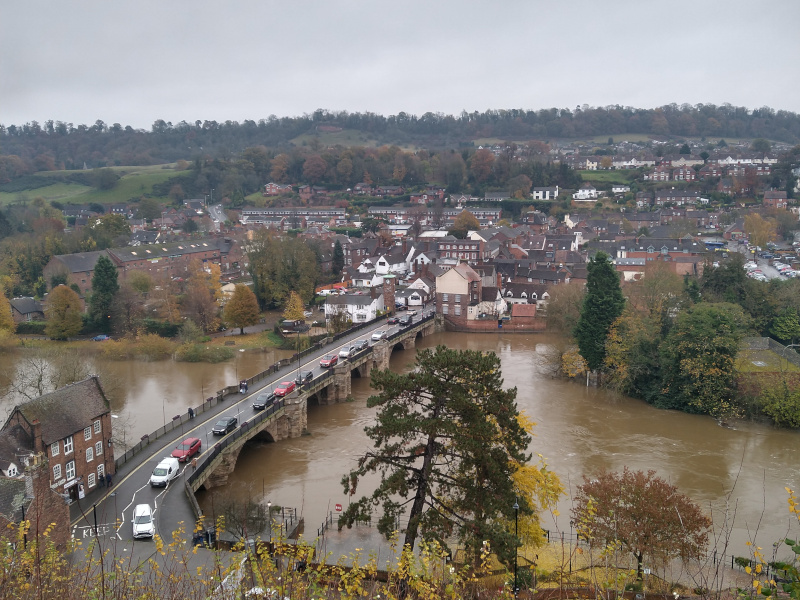 Our final repeat visit was to another National Trust location: Shugborough Estate. This is one of the more expansive National Trust locations, that you can easily spend a full day exploring the houses, grounds, surrounding areas and beyond - when you consider you're on the northern edge of Cannock Chase, there is plenty of greenery and wildlife to go and see. But for me this was an important place to revisit, In our previous visit I had disabled auto-focus for a few specific shots and then forgotten to re-enable it, causing me to lose a handful of my photos throughout that day. By the time I had noticed I was on the other-side of the estate and chalked it up as an important lesson learned. This time I made no such mistake, and had a great time exploring and snapping this stunning and feature packed National Trust spot.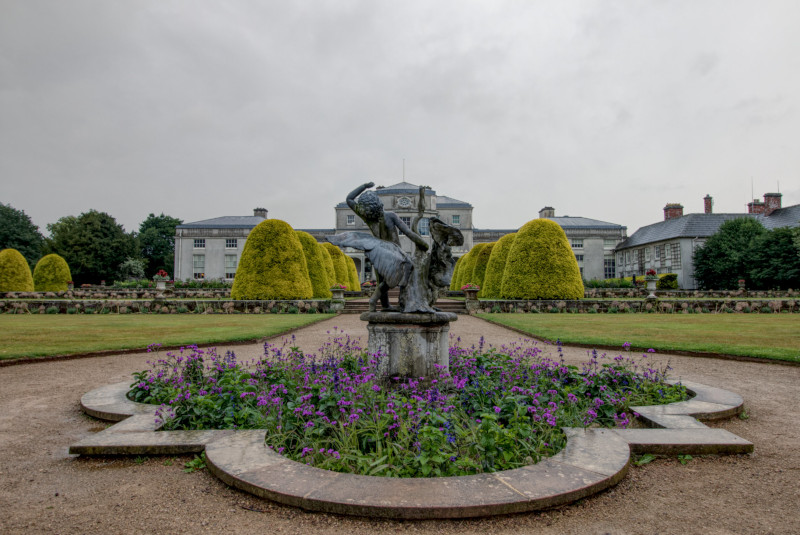 Some interesting new places
Of course we also took time this year to visit places either brand new to us, or places we haven't visited since either of us were young (and barely remember anyway). Sometimes we will visit a spot that doesn't really leave a lasting impression, or the more disappointing visits you'd rather forget - but Love Our Adventures is all about positivity, so here are the three places we visited this year that I would happily go back to in 2020.
I will begin with Bewdley - to tell you the truth I had low expectations for Bewdley. Sure, it was along the River Severn so at the very least we were going to get a nice walk along the river, if nothing else. But I chose Bewdley for the river and the river alone, so the town itself was a really nice surprise. It has a little town centre which was surprisingly lively, and the very quaint buildings surrounding the river, crossed by a single beautiful old bridge, made for some peaceful and stunning riverside walks. We had a wonderful day exploring the town and surrounding towns while walking along the river, grabbing a bag of chips for the walk from the riverside chip shop. As we branched away from the river we stumbled upon Ribbesford Church, a stunning little building in a magnificent spot, with a very friendly cat who greeted us warmly. All in all I would happily revisit this pretty little town in the future, perhaps in Spring with all the flowers in bloom.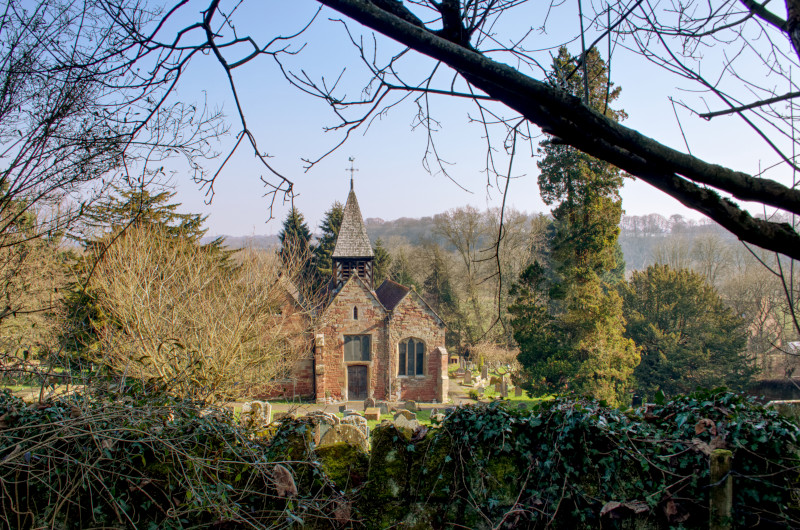 Ludlow is a town I was already sort of familiar with, thanks to a Junior school trip - but as childhood understanding tends to be all I really remembered was "had a castle, it was a cool castle" so I was very excited to return to the town with an adults perspective. Going back as a mature adult I can 100% confirm, Ludlow has a very cool castle. But beyond those castle walls is a charming town full of life and interesting bric-à-brac shops to explore to your hearts content. The river here has a lot of character and makes for excellent photos, at lower water levels the River Teme has beautiful little islands, a Grade II listed bridge and a roaring weir all with the castle looming above. This is an excellent little town for a photographer to explore, one I'm excited to revisit hopefully on a warm summers day in 2020.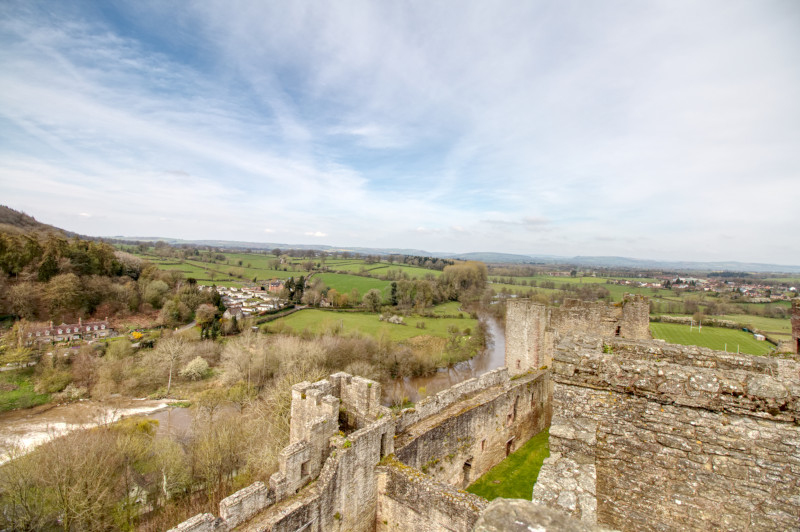 Our final new place is one that really caught me off guard, I had no idea what to expect and although the weather conditions were a little gusty I still had an excellent time exploring the unique landscape that is the Stiperstones. This collection of tors give the views a seriously dramatic and almost surreal feeling, like something you'd expect from Lord of the Rings. This is one of those places that I would love to visit in all weathers, but I would particularly like to go back at sunset in the summer or during the next snow - I think either would make for some absolutely breath-taking photos.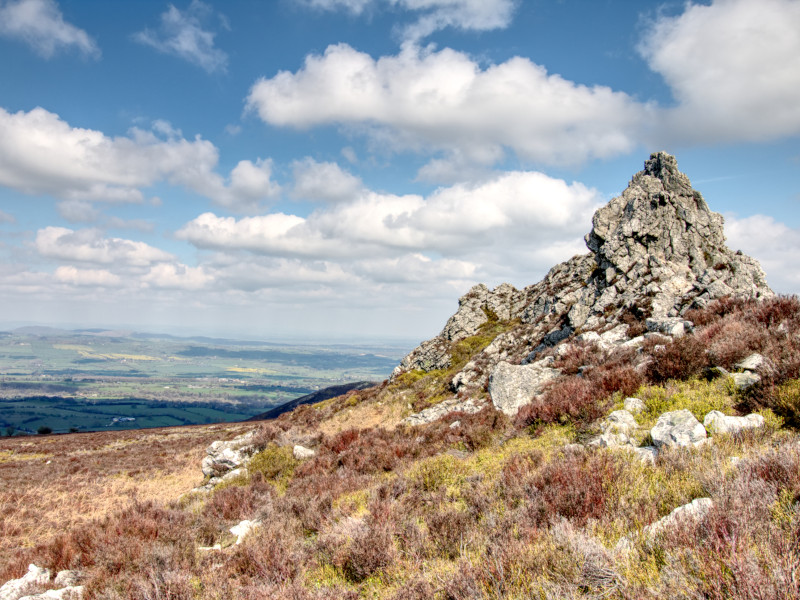 The big getaways
We did well this year for our bigger breaks, fitting in two trips to Wales (plus an additional weekend for a wedding), a weekend break in Chester and a visit to some family in Alicante. Of course, to make such trips happen require both thrifty planning from us and the hospitality of both of our families, to whom we are eternally grateful for putting up with us.
Beginning with our obligatory trips to Wales, the thing about Snowdonia is even when you've been visiting and exploring for years you can still find something which ends up becoming a new found favourite. The weather was perfect every time we set foot over the border and these trips ended up forming the bulk of our tans - an impressive feat in the same year we visited Spain! The four main highlights for me were:
Our Anglesey trip from east to west, to see the two lighthouses
Exploring Cwmorthin, all up the side of the mountain

Walking Barmouth bridge at sunset
Exploring the area around Beddgelert, including the Sygun copper mine and exploring National Trust Craflwyn and Beddgelert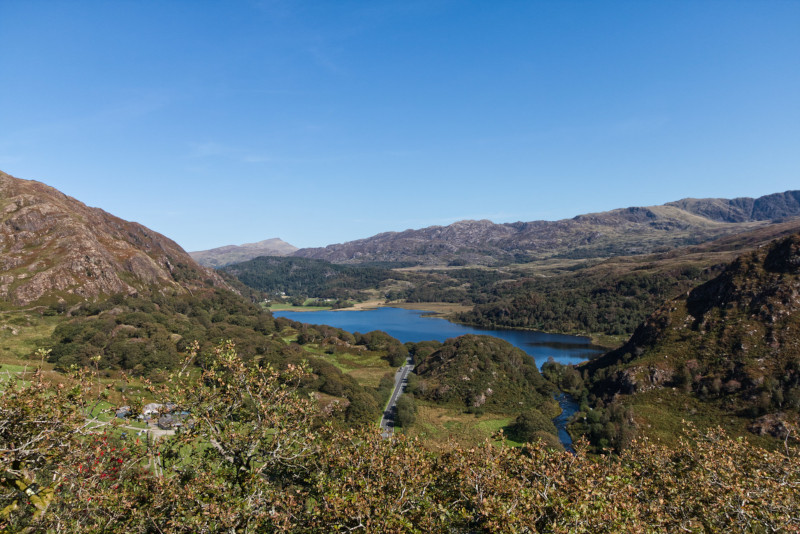 Where we can, we try to get abroad every year, and this year we called on family to stay just outside of Alicante. This was a much more relaxed holiday, enjoying the sun and swimming every day. But we still did our fair share of exploring, my personal highlights involved exploring the town of Guardamar del Segura and into Parc Alfons XIII, meeting the friendly red squirrels and seeing the flamingos in Laguna de la Mata.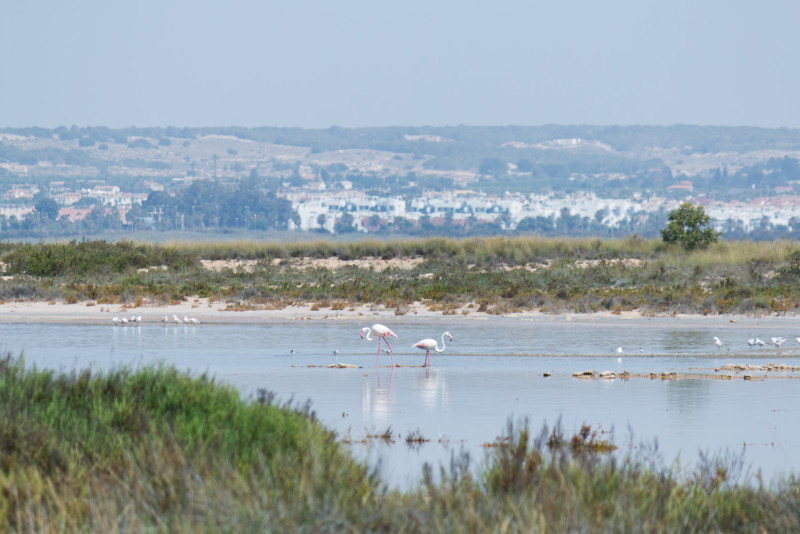 Our final break was our yearly Anniversary holiday, this year we decided to go to Chester. This is one of those instances where your intentions and the end results are vastly different, but it goes to show that if you can adapt and stay positive you can still get an amazing holiday out of it. The main draw of Chester was of course its zoo, but having seen photos of the main run of shops, the city walls and the cathedral I knew it would be a beautiful city full of fun things to see and do. We had planned out the weekend as I would grab the rental car, we would go straight to the zoo on the first day and have the rest of the weekend to enjoy the city - but of course plans often go awry and between issues at the rental place, bad traffic and Chester Zoo's winter opening hours it just wasn't meant to be. However, we made the most of our time and absolutely loved the shopping, sights, food and drinks (of which there was plenty) Chester had on offer, topped off with a perfect little Christmas market to explore.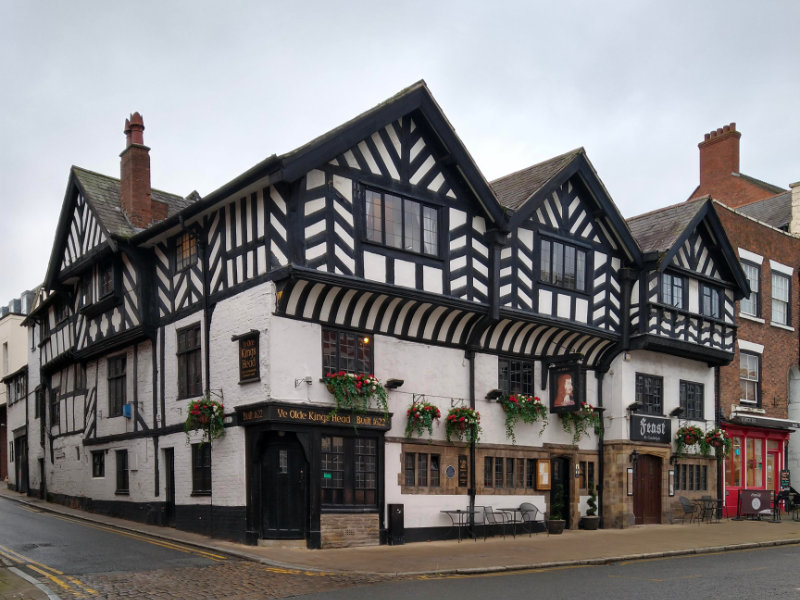 Looking forward
In 2019 I kind of accidentally set myself the goal of "20k Saturday", a challenge where every Saturday I would always do (at least) 20,000 steps tracked via my Fitbit. That challenge will end on the 28th as the final Saturday of the year rolls around, I look forward to reflecting on the highs and lows of the challenge and also considering what I may do next. I'm not really one for New Years resolutions, but having the long term goal to strive towards has been a nice motivator to keep me moving.
Future holidays are always exciting and right now we are very much in the planning phases, international breaks in discussion include Canada, Italy and Switzerland as potential stops but what the future holds I cannot predict. This years anniversary get away will likely be my turn to plan, with Edinburgh, Lincoln, Tenby, Cantebury amongst the many possible options. As ever, I have a list of places I still want to go and see in and around Snowdonia that I cannot wait to tick off, while hopefully discovering even more surprises along the way. Finally, I believe I owe Rox a trip to Chester Zoo, perhaps on a warm summers day when we aren't contending with restrictive opening hours or bad traffic. Regardless, it will be fun to look back on this list in a years time and see how it all fell into place. For now, to whoever has taken the time to read Love Our Adventures in 2019 I extend my warmest thanks - this has been a creative outlet for me, both as a Software Developer and amateur explorer, that I have thoroughly enjoyed working on and hope to keep contributing to for years to come. Have a wonderful Christmas, and a happy new year.