Oh boy - 2020 in review will be a weird one...I always try to focus on the positives, which for most of us 2020 had very few, and discuss all of the adventures I went on in 2020, of which there were also very few. We did everything we could to make the most of a difficult year, and in the end, I think things went well. That does mean, however, this one will have a bit of a different feel to last years entry as I will mostly be retelling how we got through that wonderful time that was (and unfortunately still is) Coronavirus. As you may have guessed, I don't literally review years in these but if I did 2020 would be a solid 2/10.
To begin with, let us look back at a year of Love Our Adventures. With all of our added free time, I was able to spruce up the site, adding plenty of features and crucially pushing out content more at a more regular pace. Thank you to everyone who has popped by to read something, watched one of our videos or tried one of our quizzes. Admittedly, at the tail end of 2019, I had planned for 2020 to be the year I really pushed Love Our Adventures harder, with some big trips discussed in my 2019 In review, but as I am sure you are well aware this has not been the year for travel!

This year had two main features beyond looming pandemic. Firstly, it was the year we shopped for a house - we had begun the process in late 2019, at first, we were more 'area shopping', checking out places on the map and deciding whether we felt it would be a good place to buy a home. By February we had our hearts set on a general area and were about ready to start viewings, but as you can imagine the next 6 months were practically written off. When rules relaxed, we took some time to view some houses and by September we had our eyes on a house that ticked all the boxes. This is when we discovered the joys of house purchasing, with the added complexity of lockdowns, a long and unquestionably boring process filled with waiting, reading documents of legalizing, signing a form or two and yet more waiting. In September, we were told the average wait time was 3 months to get into a house, but we were given the added bonus of a messy chain, so now as 2020 burns away to its final days we are still waiting to get our first home. Of course, good things come to those that wait, and I am sure the day we finally move in will be all the sweeter as a reward for all our hardships this year.

Secondly, it seemed to be the year where I could not catch a break with cars; my daily driver had been off the road since around October 2019 and my weekend car had been gone since some time in 2018, it wouldn't be until November 2019 I would get a working car back. My daily had brake problems that saw a combination of me/my mechanic replacing almost every part of the brake system until the car finally seemed happy again. I say seems happy, because with ongoing local lockdowns it is hard to justify going on long journeys to give it a good test. My weekend car, having been declared off the road for a while due to bodywork repair, came back on the road only to immediately burst a pipe and dump all of its coolant fluid out - back into the mechanics she goes! That said if anything this was the one silver lining to lockdown because if there was ever a year I could live without a car then it was definitely this one...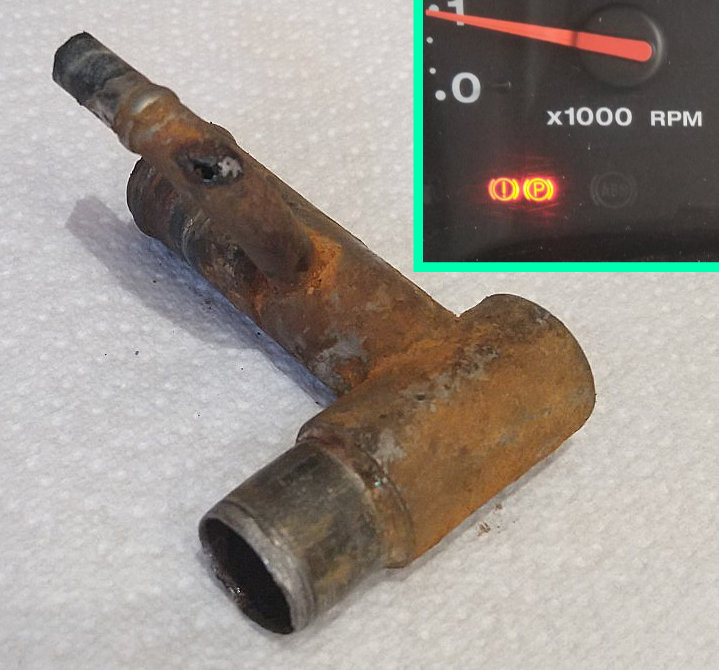 Those are the broader headlines - let's dig into the events throughout the year. This year started fairly normally, although that now feels like a distant memory and our first journey took us on a different kind of adventure. As part of Rox's Christmas gifts, we took a trip to the SeaLife Centre so Rox could have an experience feeding the sharks. SeaLife has always been an enjoyable day out for us, between all of the wonderful exhibits and absolutely awe-inspiring creatures, but getting the opportunity to feed sharks is one of those bucket list moments you will never forget. The staff were all incredibly friendly and informative and the sharks themselves were amazing to watch as they swam up and snatched the food away (plus, I got to feed one turtle who decided he was hungry - so that was a bonus!). The Black Tips would casually circle around to the window before snapping the food out of the reach extender, you wouldn't want to risk your digits hand-feeding these! SeaLife Center is always a great day out, doing lap-after-lap of the tunnels and admiring all the spectacular creatures.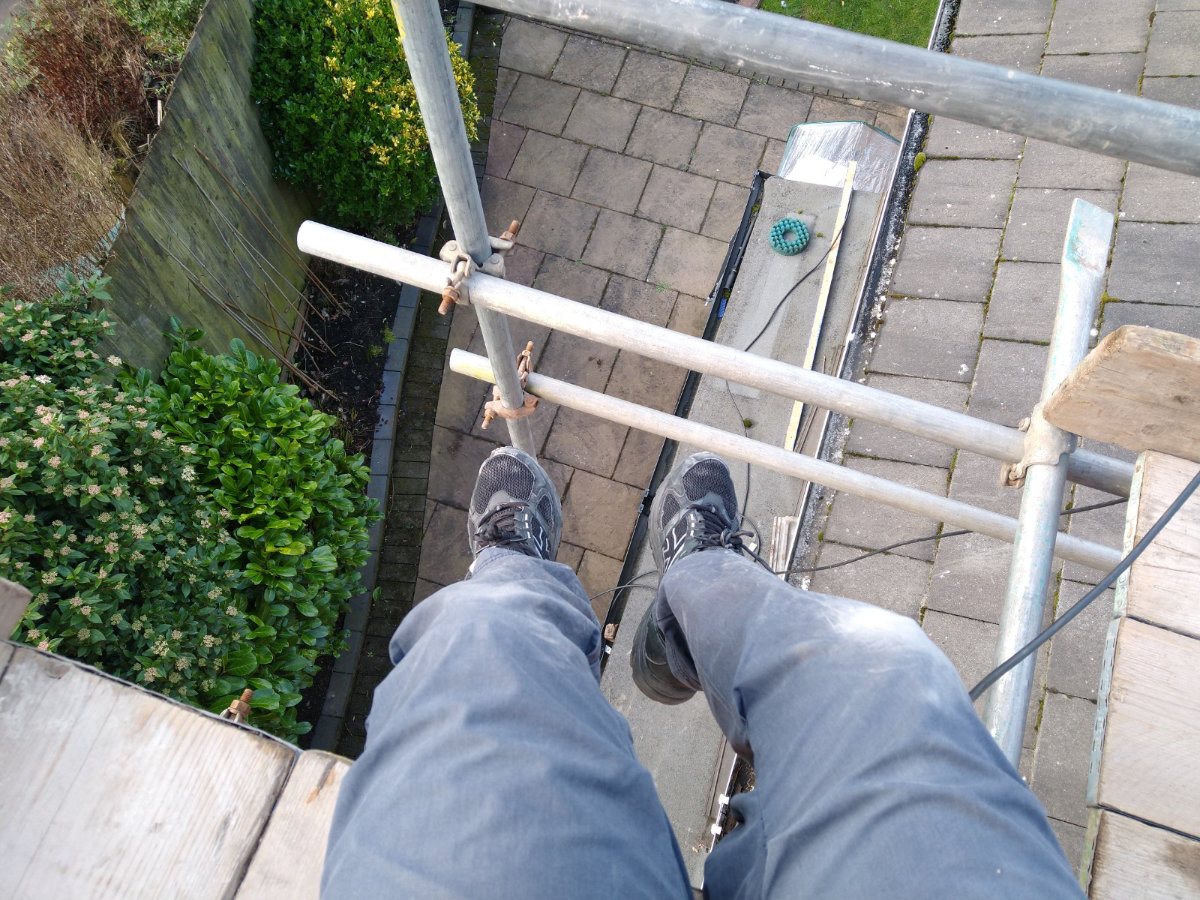 For the most part, the early months of 2020 were a combination of lamenting the end of Christmas, doing bits and dabs of DIY and house shopping; another unexpected first experience for me was scaling scaffold, a normal event for any tradesman but I had never got the chance before, so I made the most of it! Either way, we had been a little housebound for a while busy with the daily grind and I really wanted a more outdoorsy adventure, it had been a whole month without hiking! A month without an outdoors trip is far too long (hint: foreshadowing). We both fancied getting away so I arranged a little weekend trip to the Peak District, an area we had been to many times but never properly explored so it seemed like the perfect balance of affordability and adventure; we booked it for the weekend of the 19th of March, in a beautiful looking traditional Inn near Ladybower Reservoir and made all of the necessary arrangements including the rental car - normally I wouldn't bother with a rental car for such a short journey but my hands were tied due to the ongoing car grief.

It wouldn't be "2020 in review" without Coronavirus dominating it, and for the UK March is when things got serious. Being in the distribution industry for convenience stores, I got to watch Coronavirus ramp up in real-time. Between the constant emails of what the current advice was, the huge uptick in sales followed by the stock availability issues as peoples panic buying caused shortages, it was a very surreal time. I hope the hoarders enjoyed building toilet-paper forts out of their surplus rolls this year, as self-inflicted shortages were short-lived, it was always entertaining for me to watch the news reports of loo roll shortages as the warehouse opposite me always had a constant flow of pallet after pallet of the stuff.
Unfortunately for us, the debate about some form of lockdown was ramping up and looked to be reaching a peak in late March; don't get me wrong, I have no issue with lockdowns and fully support them for the good of the people, but we had a holiday arranged exactly then and had no idea whether to cancel or not. In hindsight, it feels really strange to say that and I would have cancelled immediately had I known what was to come, but back then it was just a strange Pneumonia strain from Asia that we knew almost nothing about. Ultimately this debate became a moot point, as the announcement went out just days before we were due to leave and the Inn contacted us to let us know they planned to close, and with that marked the start of the year of lockdowns... Thankfully, we had not paid for much upfront so we cancelled our reservations and plan to go back once all is said and done.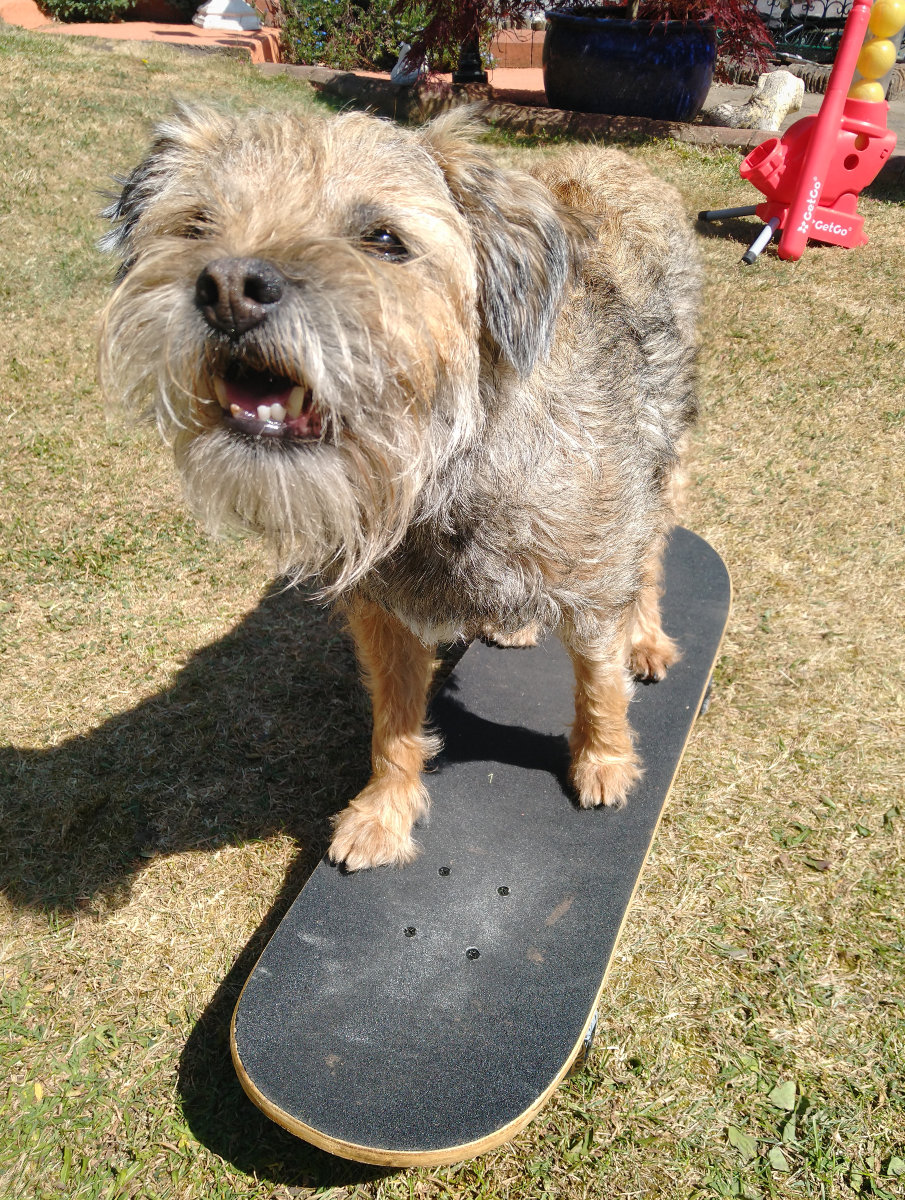 Lockdown plunged all of us into unfamiliar territory, at first I don't think anyone knew what to do but as things went on I mostly got into a habit of capitalising on my new found time. We had a beautiful lockdown in terms of the weather, I cannot fault 2020 on that front. We spent many a weekend playing with the dog in the garden and taking walks around our local area in shorts and t-shirts. Projects I hadn't even considered before helped me keep my sanity and other projects that had been on the back-burner for a while got brought to the forefront. Between a truck horn for the Jeep, feeding some wild geese to maturity and making the most of our garden space we got through the early months well. Those Geese were definitely a highlight, Rox talks about feeding them here and how she stayed sane during the earlier months. Where possible we still house-shopped during these months, granted we couldn't go viewing so perhaps it was better to call it "area shopping" but it still helped us build a picture of where we did and didn't want to live.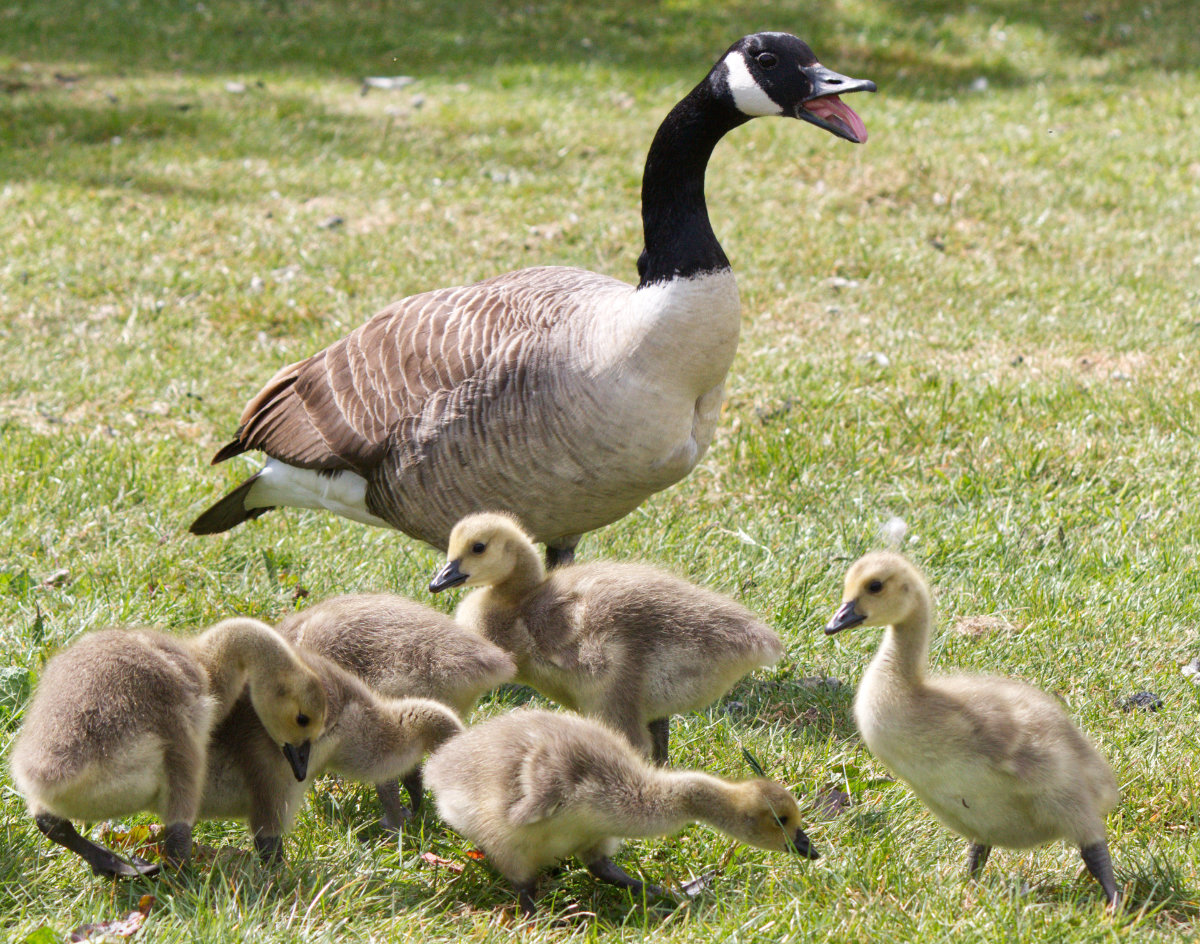 By the summer my major project of the year sprang into life, my parents had established a bit of a squirrel assault course at the top of the garden so I started to build off of that to see what I could capture. The local squirrel population were quick to get stuck into my challenges and as a result, "man vs squirrel" was born - I'll be honest these videos were less for the viewers and more to keep me entertained as travel still remained restricted, but I think the end result was still worth the effort! I have had a great time trying to dream up new and greater challenges for these little critters and will continue to make more and more as time rolls onwards. It is mainly just the time-consuming editing process that has slowed down the production of these videos.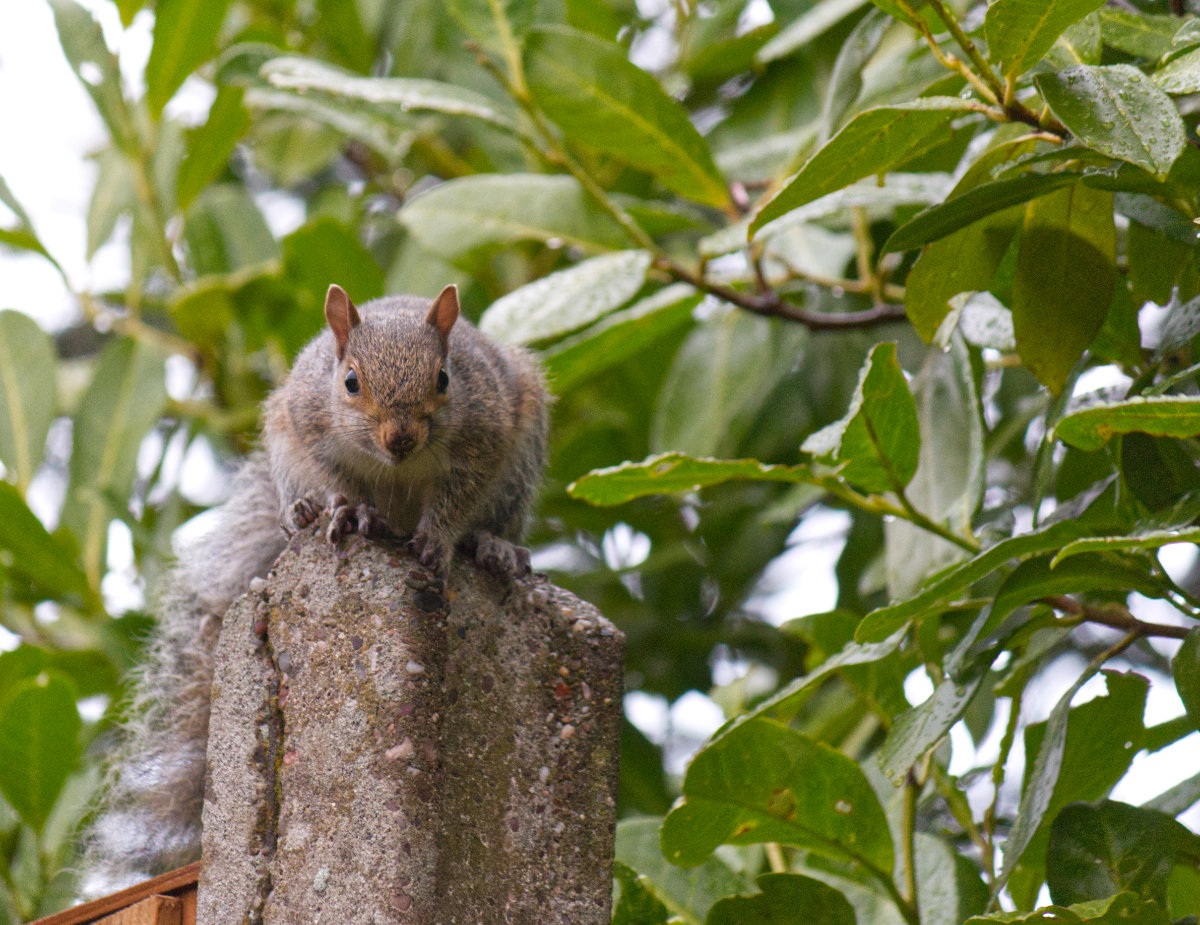 As we entered what I will call the lockdown gap, later summer into autumn, we got a little braver and decided to venture out a bit. Aqualate Mere may be a relatively small patch of greenery, but for those of us trapped in suburbia for months on end, it felt like a contender for the greatest of national parks!
Eventually, as lockdown restrictions reached their lowest point, we took advantage of a family-owned holiday home and braved a journey into North Wales - boy was it a sight for sore eyes. As much as I had tried to get my head down and push through this year, a quick trip like this was exactly what I needed to refresh and I think the coming winter months would have been a lot gloomier without it. We planned a journey around social distancing and got to do some amazing things like scaling Cadair Idris, exploring Tyn-y-Groes and even learning a bit about what the Woodland Trust do to rebuild a forest. But mostly, we got to spend a week away from where we had been stranded for months on end and that was a really nice morale booster - something to prep us for the impending second wave that would push us back into higher tiers and lock us down once again.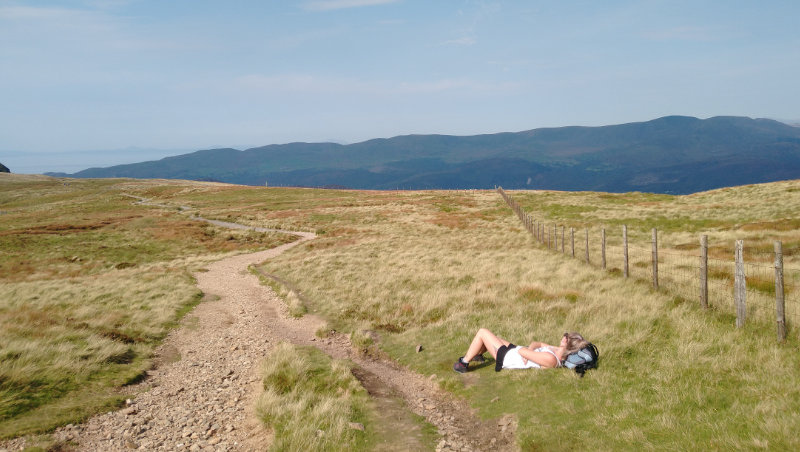 DIY jobs and house hunting took us into the second lockdown, and as restrictions locked us into place again the combination of Halloween and Christmas helped to keep spirits high. I even got what appeared to be a working car back, although it was a little difficult to test as we weren't allowed to make any unnecessary journeys...
I spent the run-up to Christmas enjoying an assortment of Brewdog beers in the form of an advent calendar, that I did my best to breakdown the different flavours here. Otherwise, Christmas was just a nice break from work spent with close family. There was some sort of a Christmas, where you could 'bubble-up' with a couple of households so we managed to make Christmas day almost feel normal, or as close as can be given the circumstances. The year ended with a beautiful flurry of snow to raise the spirits and give me endless entertainment chasing the dog around with snowballs - plus, the squirrels looked extra adorable in the snow!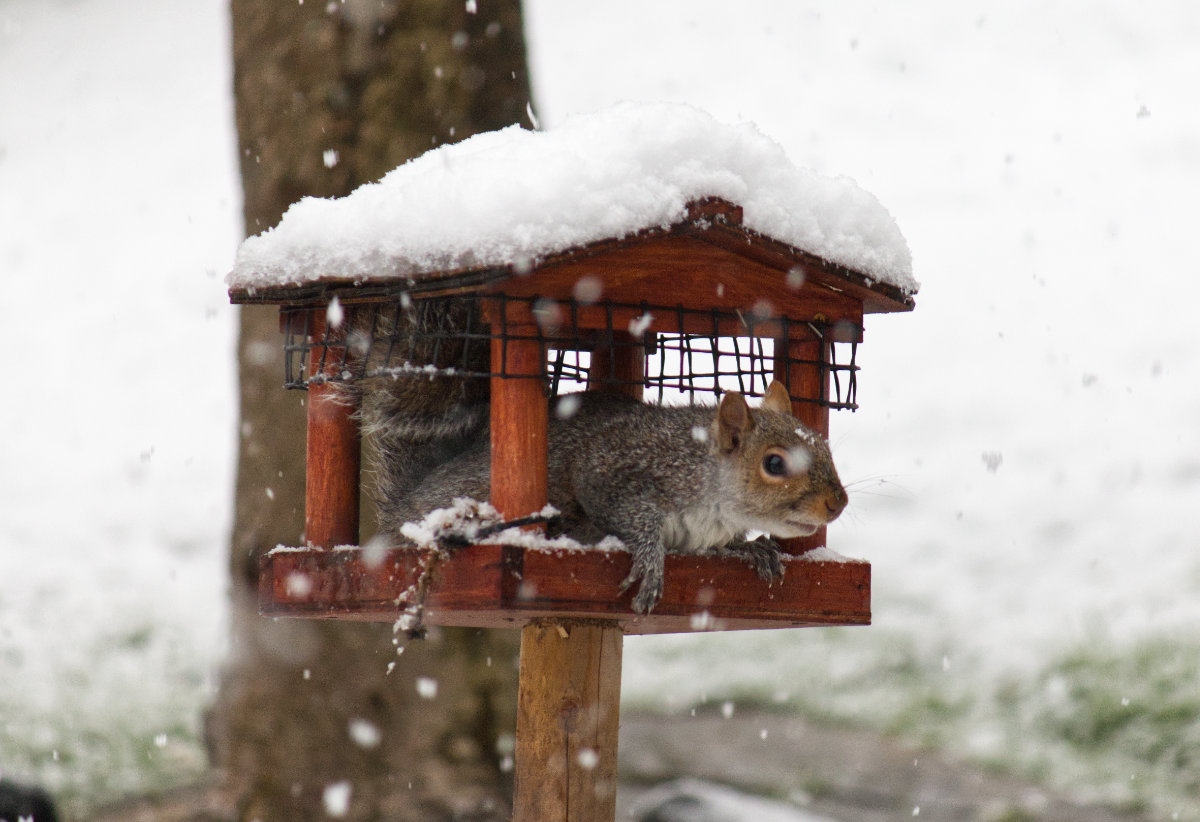 Well, there you have it, "2020 in review" - it certainly was a different experience from writing 2019's article. In the last article, I did something of a look forward, to breakdown what I expected of 2020, which is pretty hilarious to look back at. Last year I did 20k Saturdays, where come rain or shine I would do 20,000 steps and I can tell you I am so glad that fell last year and not this one; I mentioned I may take on a similar challenge this year, but it quickly became apparent that this was not the year for such extra stresses! The planned holidays all fell by the wayside, we sadly didn't even get to have our usual anniversary trip this year but these are all things that can be moved to 2021 which will, hopefully, allow us to make up for all of the travel we missed this year.
I should still make predictions for next year, even if last years was such a disaster, so here goes... I would like to say our May holiday will go ahead as planned, the UK currently has two vaccines making the rounds so, while Coronavirus may not be completely gone by then, hopefully, enough of the population will have had it to make it safe to travel again. I don't expect us to travel internationally any time soon, mostly because I like to plan that well ahead of schedule so maybe next year we will plan something for 2022. Beyond that, I don't have much to say, it seems so odd to think of travel to come when looking from my current perspective that my brain almost doesn't want to dream of what could be. Above all else, all I can do is hope that 2021 goes a little smoother than 2020, as long as we get that then I will be happy. Oh, and hopefully our new house, wherever and whenever that ends up being, has squirrels too.