Well, we are officially in the darkest depths of winter - that weird interstitial period separating Christmas and New Year (albeit its now New Year's Day!) where I look back over what we did over the year and reflect on it all. In the previous two retrospectives I've remarked on just how tough things have been and how difficult getting out and adventuring has been, hardly surprising given how 2020 & 2021 went for all of us, but 2022 has felt like a bit of a return to form. I know for a lot of the people out there, life returned to normal much earlier than it did for us, we took a slower approach, one where we made incremental changes as and when we felt comfortable. We ended last year's review a little pessimistic, having failed virtually all of the goals I set for that year it was a bit more of a limited reflection - 2022 feels like the first year where things have returned to something akin to normalcy, we got to do much more than I even remembered. This is already going to be long enough, so let's get started and run through all of the highlights of this year - there are a lot of places mentioned so, wherever possible, I have tried to link through to those places so you can figure out how to get there yourselves!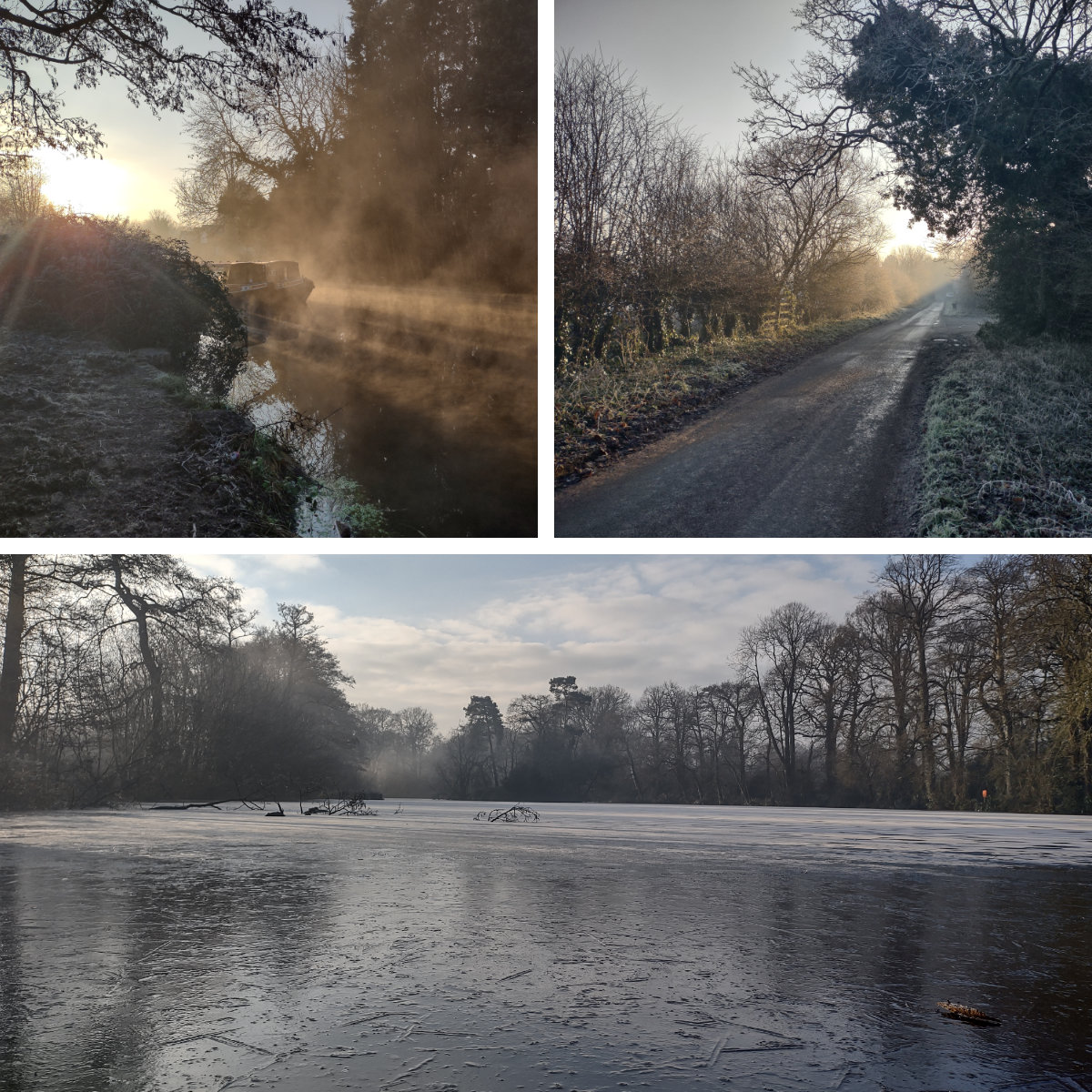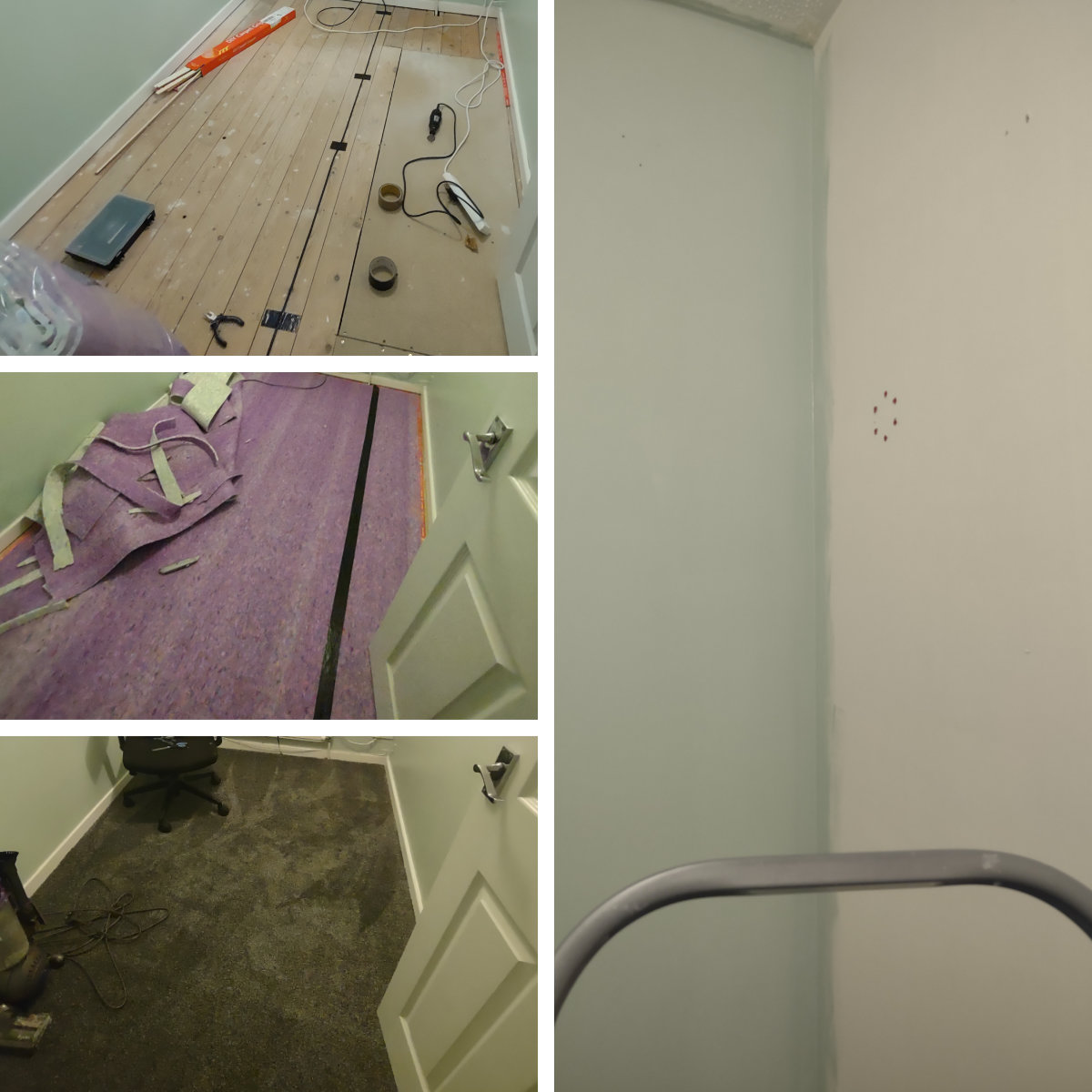 The year started off frosty and looking pretty around all the canals and local nature reserves, but my year started off less about the outdoors and more indoors with a bit of DIY. We got a fair bit of painting done throughout the year, but the biggest step was my office actually getting finished - thanks to an offcut of carpet given to me from my parent's recent carpet fitting I had just enough to do my office, so once the paint had dried I tried my hand at carpeting for the first time ever. It was certainly an experience, but I am over the moon with how it came out - okay, it was a simple and small box room, but for a first timer it was a great way to learn the ropes - I have been told the rest of the house will still need to be professionally fitted, but I'm perfectly happy with my office the way it is and it is the first room we can actually put a checkmark against. Unfortunately, I did aim last year to "Finish off the house, at least in the general sense of painted/carpeted", and while everywhere is painted the carpeting is still yet to be done, so a halfway finished goal but progress is still progress and I think we missed this goal for simply being busy in other areas.
The at-home adventures continued with us delving deeper into the wonderful world of gardening. Last year, we took a punt at growing some bits and bobs but it was really just on a whim (and probably out of season for a lot of it). This year, we tried again, ditching some of the crops we didn't want to grow again and tagging in some new ones we were excited to try. It is unfortunate to report then, that almost everything failed to grow. We had quite a late cold snap which took out some plants, and others got a fair way into their growth cycle and just didn't yield anything edible; possibly the most remarkable was either the cauliflower that grew into a small tree instead of growing, well, a cauliflower, or the sweetcorn plants that did manage to start developing some sweetcorn before giving up without warning... The one exception to all this, was the spring onions I grew from the remnants of some store-bought ones - I had heard they were easy and hardy so I chucked them in some water to let them grow roots, then moved them to some soil when they looked ready for it. By summer we had some healthy-looking onions ready to eat - so it may have been a small victory, but something actually grew, fighting through the cold snaps and heatwaves, and that is all I care about! Plus, the flowers were all doing well, so even if I failed to grow much food we still got some nice splashes of colour around our garden.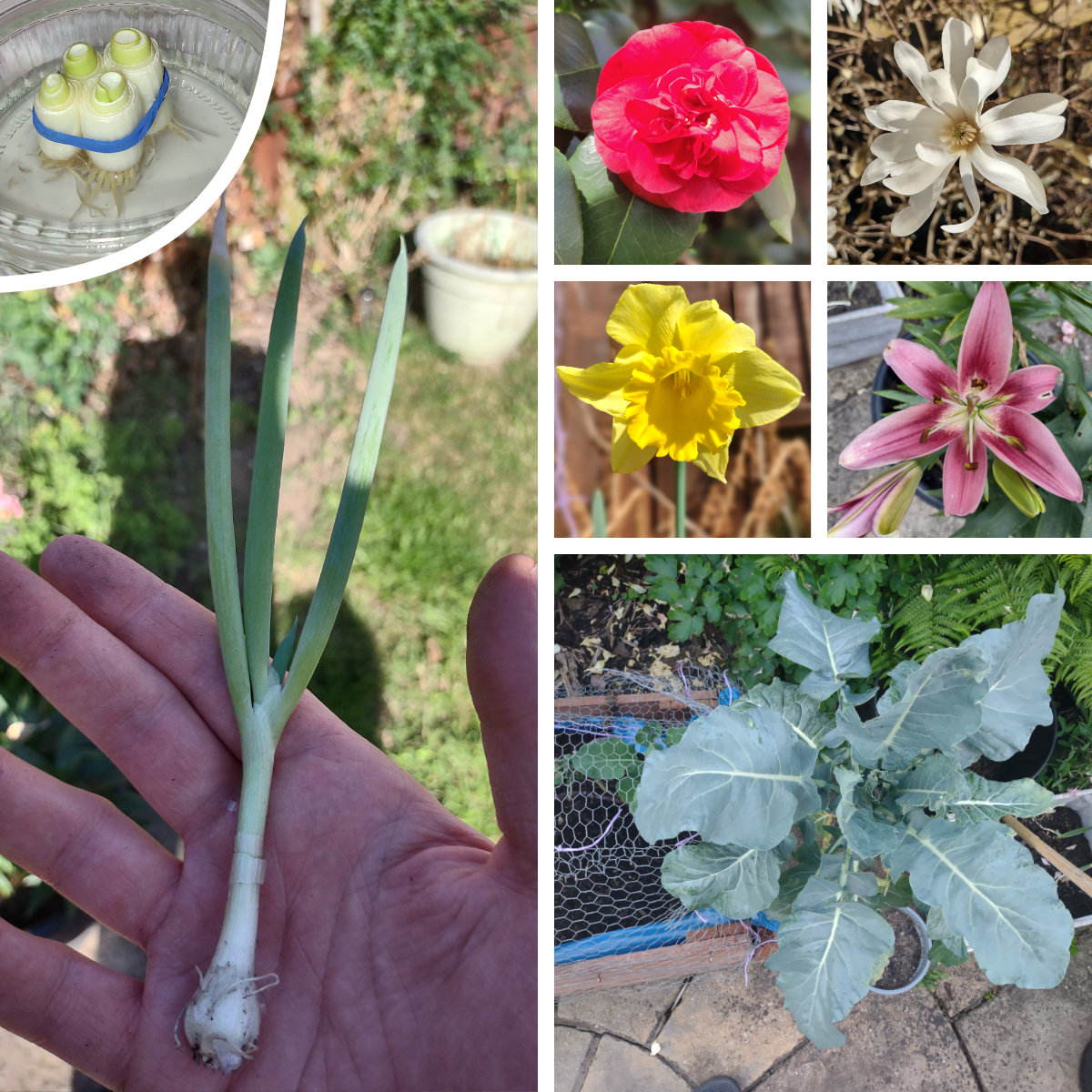 Another of last year's goals was to "Replace my long-in-the-tooth bike with something a little more modern..." and that was almost a certainty this year, I was sick of my old bike which had simply passed its prime - skipping gears, failing brakes (even after replacing them), concerningly-creaky frame, stuck rear suspension, constant punctures and frankly too small were all a little too much to justify sinking any more money into it. My new bike, the Vitus Nucleus VRS, is a well-equipped hardtail which came at a good price and over this year I have slowly been making it my own with modifications. I will be doing a rundown in the future of what I have done to the bike and if I think it has been worth it, but safe to say this new bike even in its stock iteration has been a massive boon to my riding. I found myself riding further and further afield, with the longest ride some 45 miles out into the open country and around areas like the Chase - I was unstoppable and addicted to riding again. So much so that by May I practically fell into another little challenge: Cycle the Month for Prostate Cancer UK. I decided to take on the maximum challenge their website offered at 300 miles, and hoped to earn £1 for each mile in the saddle - I won't spoil the ending for you, but if you wish to read about my first week on the go, as well as the retrospective after my month (actually, I only had 3 weeks to hit my goal) of riding you can check out both of those. If you just want the overview and final results, the original fundraiser page is here. It was a great experience and one I had no idea if I was going to do well going into, this was so far and away beyond anything I had done before while cycling that I was really in uncharted waters (perhaps literally at times, as it was almost constantly raining that month). There were some downsides too, some injuries including a small concussion from a fall on a trail I wish I had recorded, but all in I'm loving riding again and plan to make a lot of adventures in 2023 on two wheels.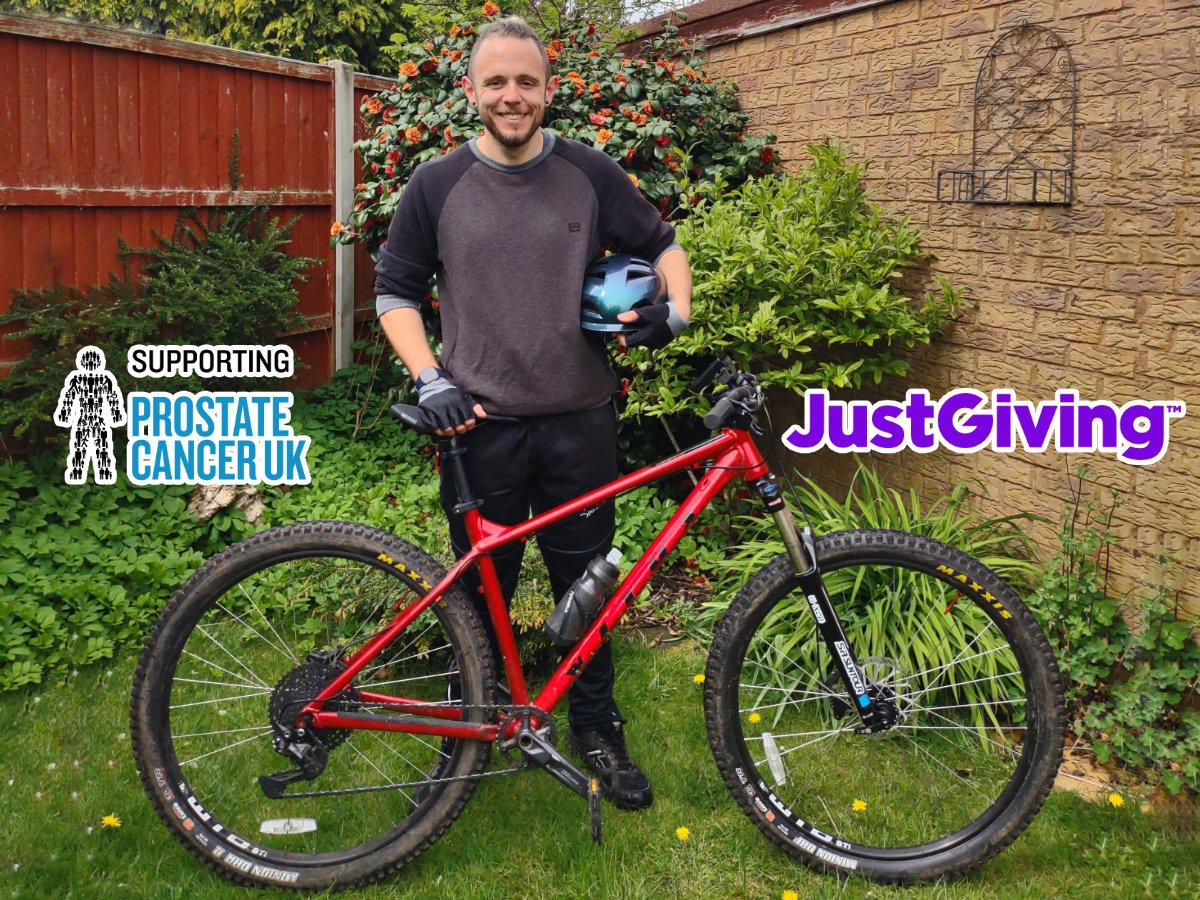 Throughout late winter and spring we started to get a little braver with our travelling, the previous year had been very limited in that regard but this time we really wanted to get out and do some stuff, mainly to get comfortable around crowds that we had so vehemently avoided in the years gone by. We eased into it with a triple header day in and around Staffordshire with three stops that I think we really enjoyed for different reasons and all were a resounding success. The first is Stafford Castle, I always say I love a good castle and this is undeniably a good castle - I will be returning here to see the surroundings in full bloom sometime next summer, the woodland that surrounds the keep would be spectacular in full foliage. Our next visit was a return to somewhere we had been before, Aqualate Mere. Originally we had been hampered by lockdown restrictions, and our second visit still didn't go completely right, but this is a great bit of countryside that offers a wonderful opportunity to see some wildlife or just take a stroll in idyllic surroundings. Our final stop was a quick one and perhaps a little bit overlooked by many considering how quiet it was - Loynton Moss looks little more than a small car park from the road as you zip past, but it ended up being a delightful little woodland loop around a central reedbed, with links to the local canals should you wish to extend further. This day trip around the countryside really was a nice return to being out and amongst people, even if they were all quiet spots it gave us a chance to get back comfortable with the great wide world around us.
Of course, my riding was taking me just about everywhere, and thanks to exploring even further reaches of the Chase than I had typically driven to previously I found Shoal Hill Common - a patch of land jutting out on maps from the major area of Cannock Chase, it is a smattering of woodland encircling a picture-perfect lake, somewhere we will absolutely be visiting many times in the future (we have already been back here several times when we fancy somewhere convenient to walk) as it is just an ideal walking spot for all experience levels that offers some remarkable views. These smaller adventures, as well as the fundraiser, would take us right up through to one of our usual Wales trips, one which had been cancelled two years on the trot, so the question is, was 2022 any different?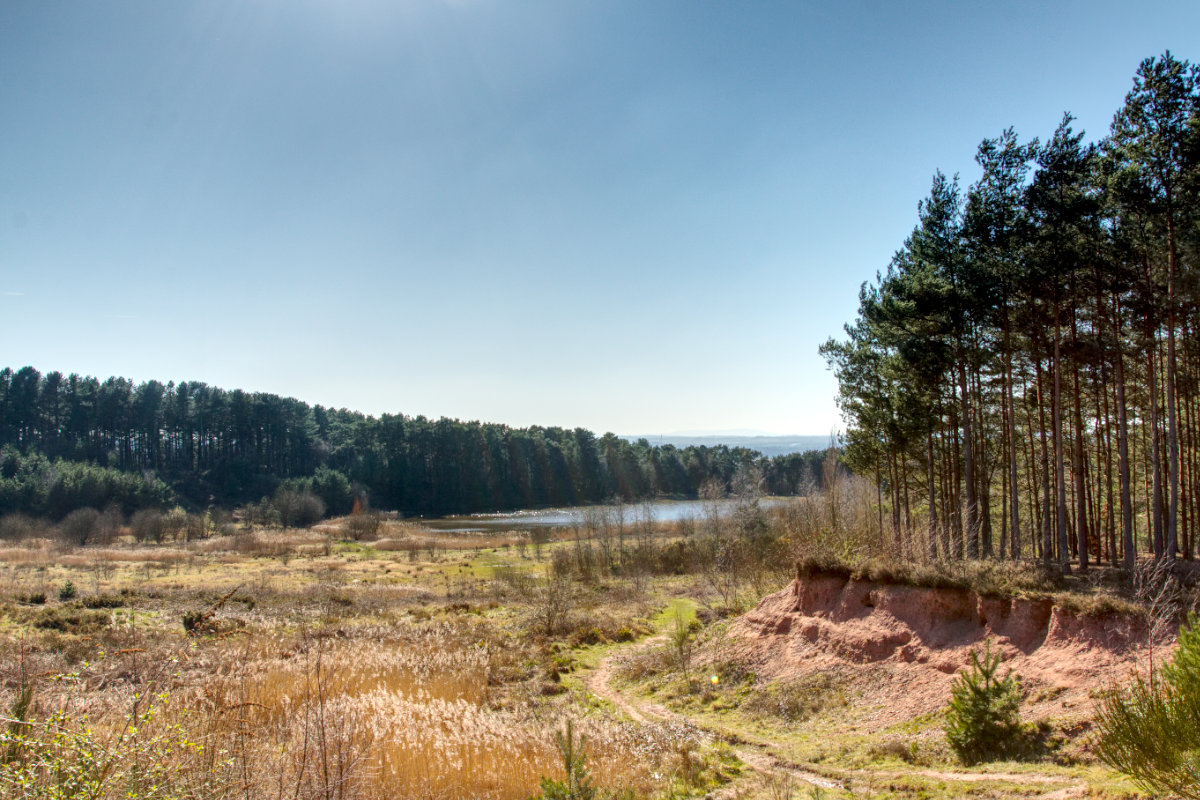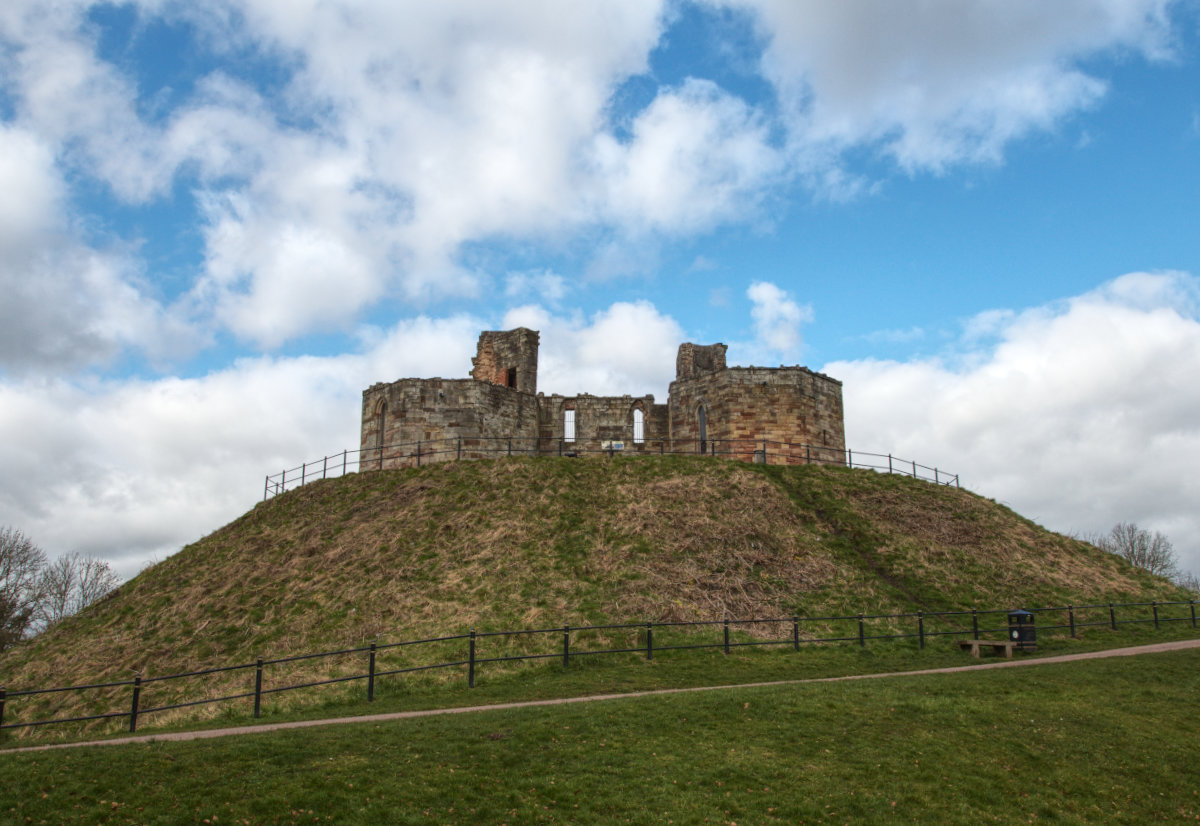 I'll spoil it upfront by saying that 2022 was absolutely different because we didn't just manage to make the trip that had been cancelled in years previous, we managed to add in an extra long weekend to boot! Between these two adventures, we saw some amazing spots including some lifelong favourites. We finally got to explore spots we had been aware of for ages; the New Precipice Walk, Llyn Trawsfynydd and the Ysgethin Walk had all been places we had wanted to explore but never got a chance, so we made the most of these trips to take our time, really explore them and loved all of them. We finally managed to write a wrong, as we took a successful trip to Coed-y-Brenin to see the waterfalls after getting both lost and washed out a few years prior. We also got to take some quick stops that I am super excited to travel back to, such as the awe-inspiring Cwm Prysor Viaduct has an extended walk we are sure to be tackling in the future. Perhaps the biggest surprise of these trips to Wales is the wonderful Rhaeadr Cynfal, a gorgeous gorge walk in stunning surroundings that we cannot recommend enough! There's even an information board in the town of Ffestiniog which details other walks you can do in the area, so we are surely going to be coming back here again! I could go on about each of these places in great detail, but the simple answer is I love and wholeheartedly recommend each and every one of them.

Spring was quickly turning into summer and between little days out and exploring some of the places mentioned previously we scheduled a day trip for us to a nice town, this time to Shrewsbury - a place we had visited briefly before but never given a true shot and we were pleasantly surprised with just how much there is to see and do here! It sits on a beautiful stretch of the River Severn which encircles the charming town as well as its gorgeous green spaces, I felt this one deserved a specific mention because of how much we loved it and cannot wait to return! We ate so much great food for such a short trip, and we saw so much beauty in the town without ever setting foot in the castle - something we have to return for, and cannot wait to do so, likely stopping at a hotel this time so we can really take the town in. More time was also spent making the most of our garden, expanding our little wild corner to give it some more inviting features for local wildlife - I will do a write-up of all the things I am adding to the garden to support wildlife, but my favourite feature is our little frog pond! All it really is, is a bucket surrounded by some rocks found around the garden and it looks great, the goal is to get frogspawn next spring but even now it has attracted some smaller living critters already.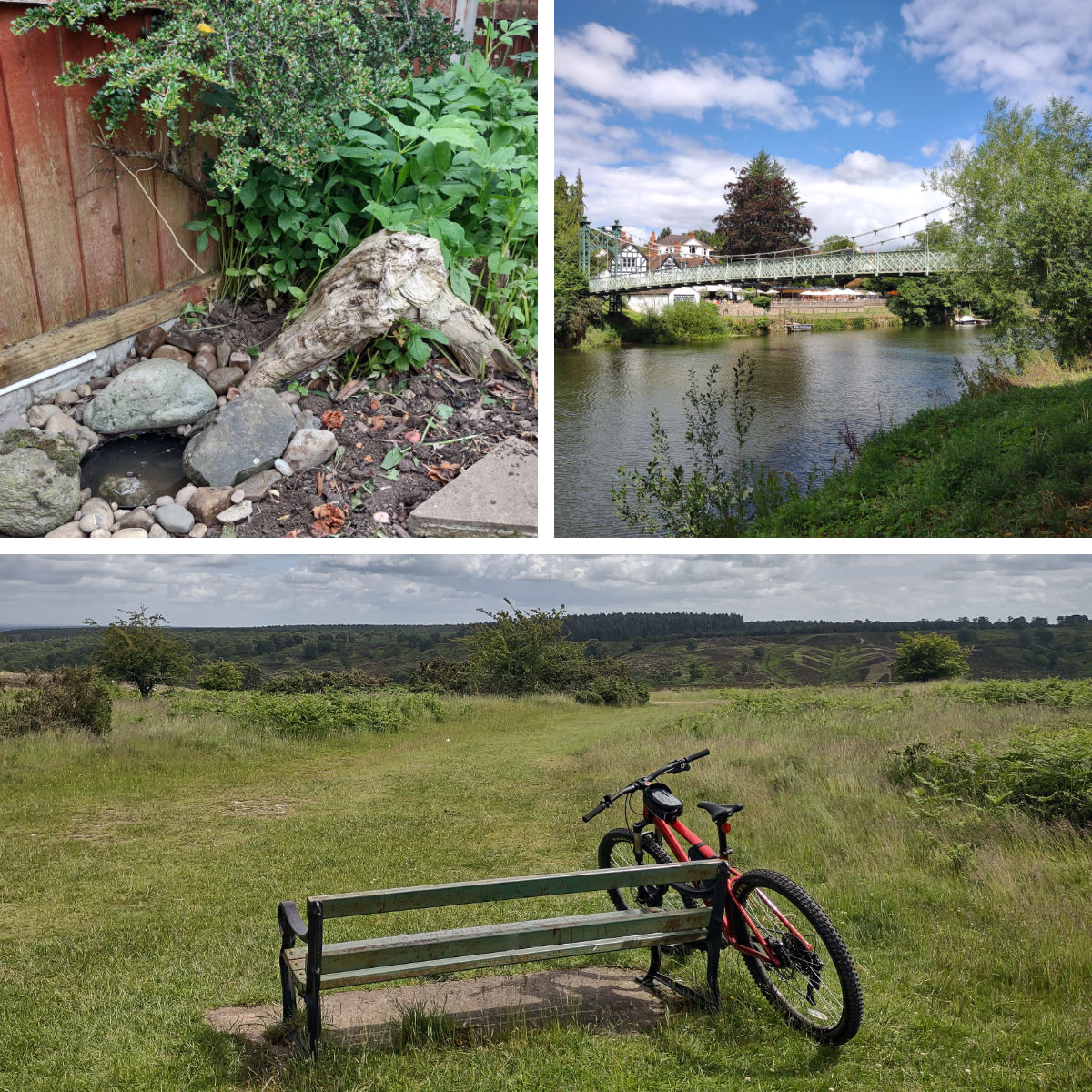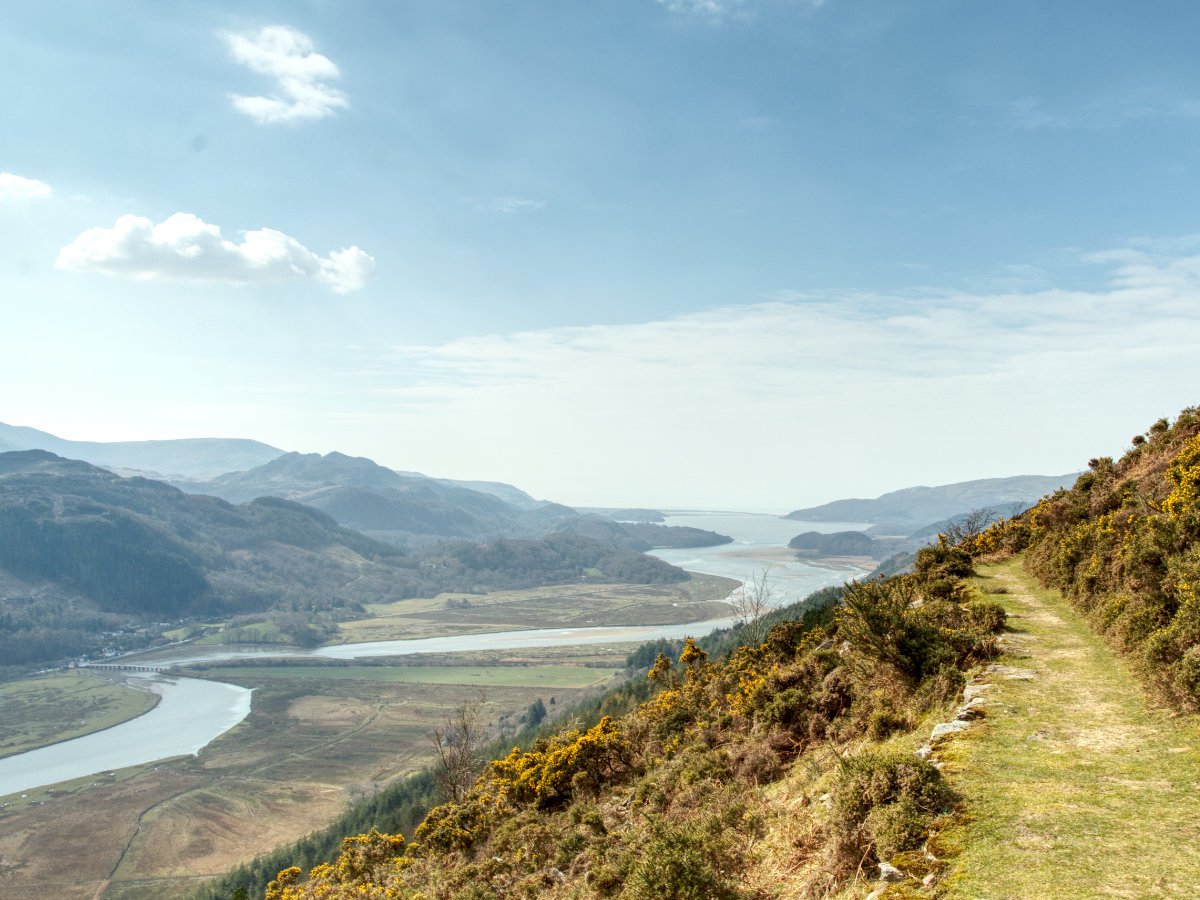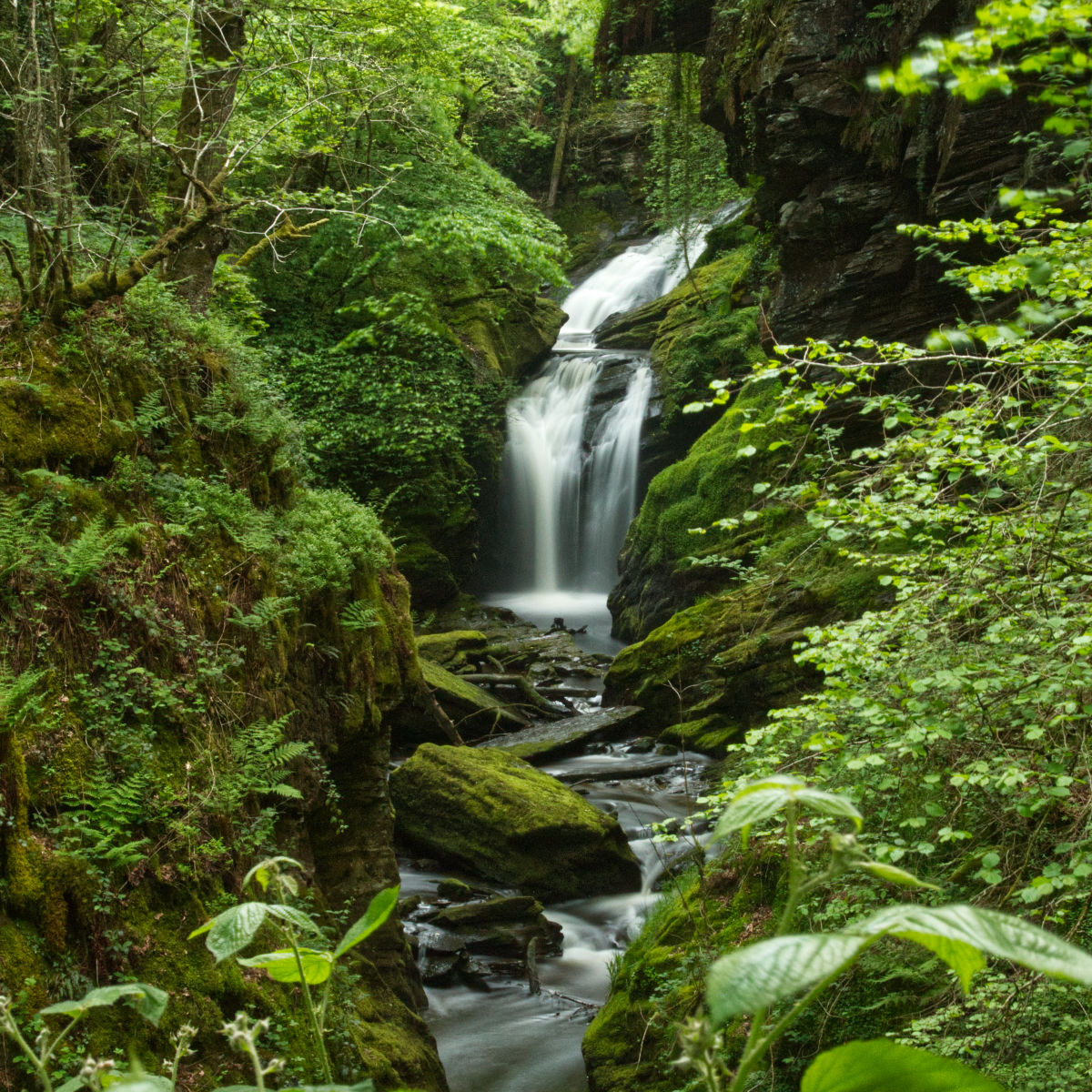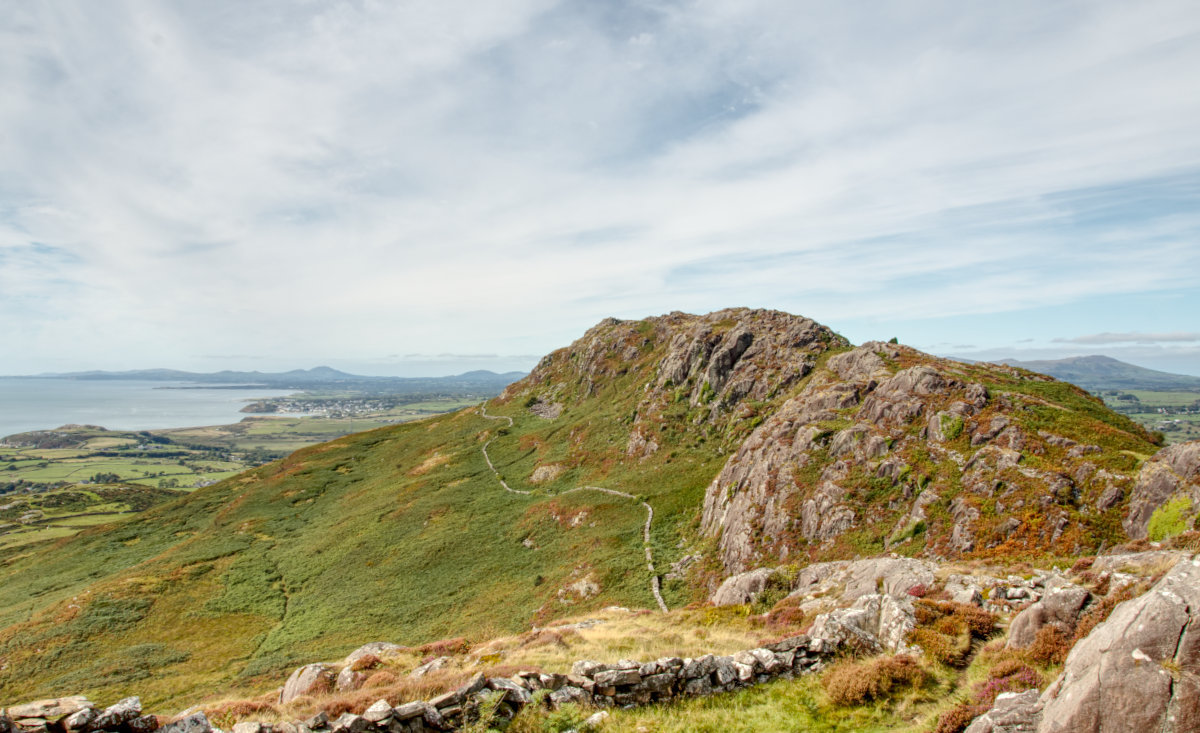 So many great little trips happened around Summer, and it was time for us to once again venture into Wales to see what we could find. We took quite a relaxed approach, spending some time in our beloved Barmouth just enjoying the incredible food options and exploring some local spots we knew to be exciting, but we also were able to fit in some great adventures too! Most trips are littered with surprises but this one really took the cake, with everything being a bit more amazing than we had maybe expected: Coed Nant Gwernol had some beautiful stretches of woodland and water, plus the historic train line is something we must do in the future. We travelled right out onto the Llŷn Peninsula and took in 3 great stops along the way - Plas yn Rhiw, Aberdaron and Porth Ysgo. We took a brief trip to Bywyd Gwyllt Glaslyn Osprey Project, admittedly this was the wrong time of year to visit but no bother, just gives us an excuse to return next spring! For me personally, the highlight of this trip to Wales was Moel y Gest; I have visited Porthmadog so many times without ever really registering the towering hills behind it but I have to fully recommend taking a walk up them if you have the time, they offer beautiful views and make for a really memorable trip and once again this is something we will absolutely be returning to in the future. Once again, there were so many great stops that it feels wrong to skim over them so quickly, but if you dig into the individual articles I go into detail about what makes each and everyone one of them so great.

In recent years we would have not had much to say about autumn and winter, maybe a few quick trips here and there but this year I am elated to say that we actually got to celebrate our anniversary properly! In years gone by we have visited places like York and Chester, but after a gap of a few years we were so excited to take in another town or city, somewhere new and exciting, and I must say this year's selection was a great one. Cardiff is a great mix of all things we love, history, shopping, food and nightlife. We got to stay in a perfectly situated hotel and explore around the town for one not-weekend break (Sunday-Tuesday was so much cheaper than a typical Friday-Sunday). I won't go on too much about this, as I usually like to create both full write-ups as well as travel diaries about these trips and haven't had a chance yet, but you can check out my account of Cardiff's glorious castle here.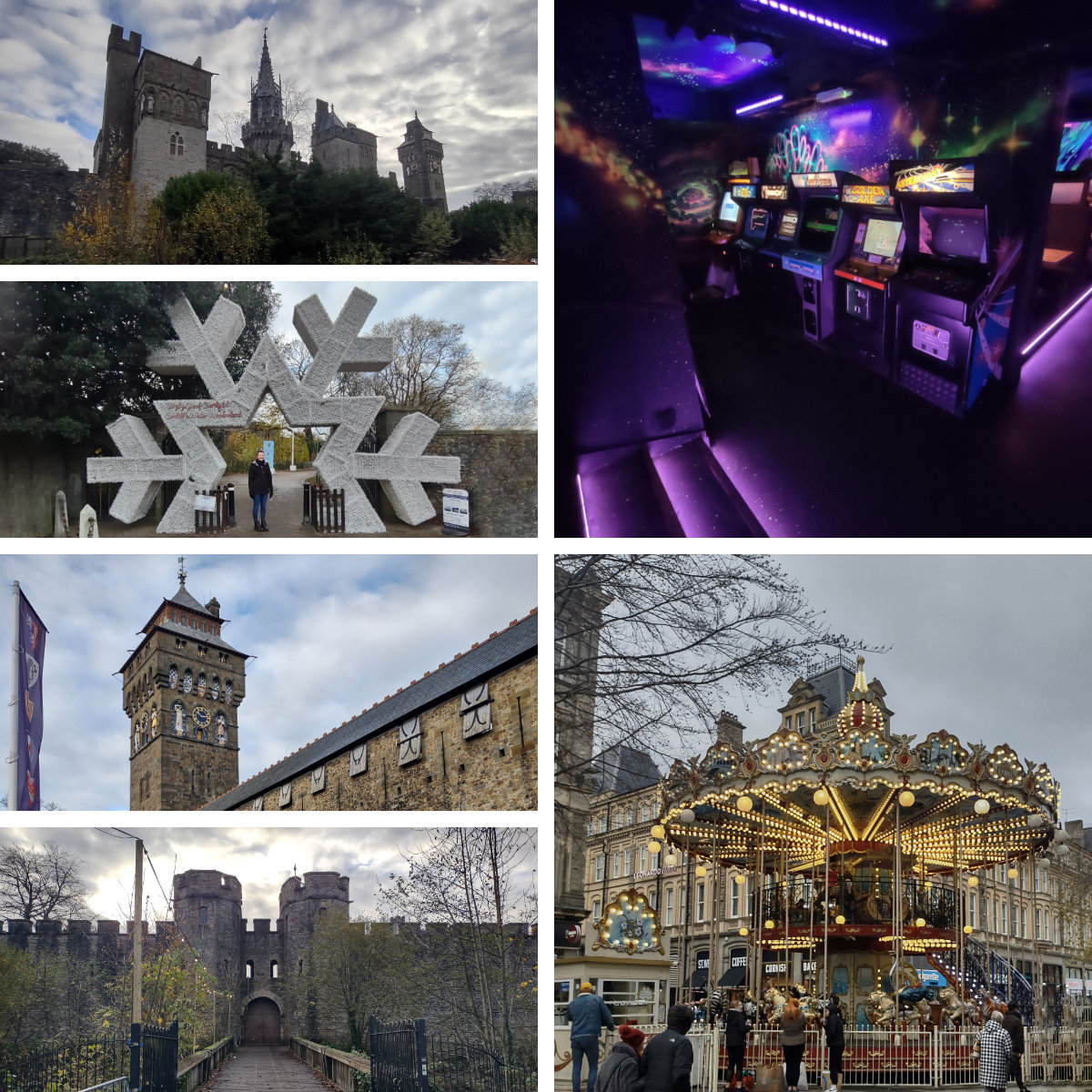 That just about wraps up the year, there were plenty of smaller trips and returns to old favourites but above are the headlines for all the best bits of our trips and things I really recommend to each of you too. One of the things I tend to do each year is set some goals, and reflect on the previous year's goals - last year I set a good number of goals but kept them a bit easier due to having almost completely failed the previous year's goals:
Replace my long-in-the-tooth bike with something a little more modern and really get serious about riding
Finish off the house, at least in the general sense of painted/carpeted
Make the garden as nature friendly as possible, including potentially wilding a little corner (that process has already begun) and adding a little frog pond
If not the May trip, at least the summer trip to Wales go ahead as planned

Find at least one new place that becomes a frequent favourite to visit
As you have seen above, the bike, the garden changes and the May trip were all absolute successes. The DIY around the house was a bit of a half-victory, but it is better than nothing and the challenge to find at least one new place that becomes a frequent visit has been absolutely smashed - I've lost count of just how many places we saw that we plan to go back to if we haven't already revisited. All in, 2022 went so smoothly that if I decided to take a look back at the previous year's goals:
The May trip I missed in 2020 to Wales to go ahead as normal
Vaccinations would do their job and make travel safe again
That 2021 goes a little smoother than 2020
My new house has squirrels that visit
Last year we failed all of these, excluding having some local friendly squirrels come to visit, but this year we have more than made up for it! I think we have finally been able to get back to normal and it shows with how many goals we ticked off... So it is probably an idea to set goals for this year:
Finally get the carpet done in the house, as well as the tiling and laminate flooring so we can start to feel like the house is complete

Arrange a camping trip somewhere, ideally local, so we can test out our camping set-up and see what more we need
Ride my first 50-mile ride
Maybe jet off somewhere international, or at least plan a trip for 2024
I am honestly overjoyed with how much we actually got to do this year, given the difficulty of previous years. Admittedly, the year was far from perfect with a lot of sadness mixed in - but I prefer to keep Love Our Adventures on the positive and on reflection there really have been a lot of nice things that happened this year. Finally, it would be preferable (but hardly something I can really set as a 'goal') to not have some global catastrophe to mention in the 2023 retrospective - fingers crossed for a perfectly mundane year with no surprises... So with the year for us summarised, how about Love Our Adventures? Well last year I ran through some stats so I will do the same again below and see how much things have changed:

Top 3 most visited articles of 2022
Arthog Falls - a gem tucked out of sight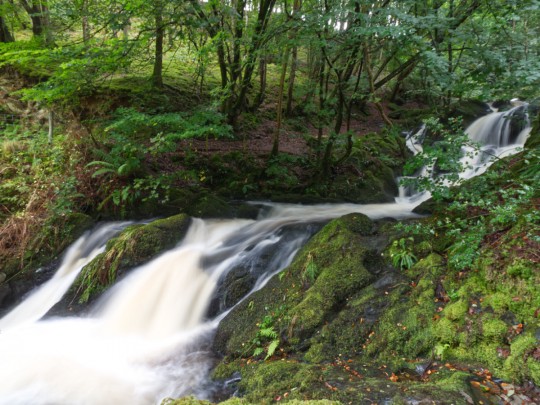 The best places to see deer on Cannock Chase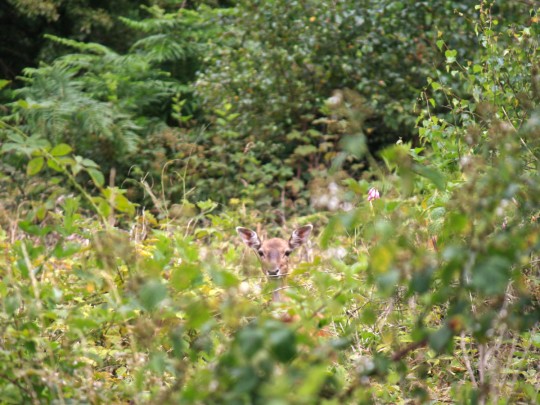 Rhiwargor Waterfall at Lake Vyrnwy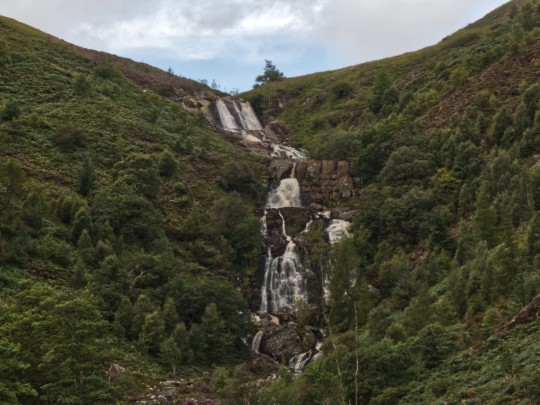 The list is largely unchanged, hardly surprising because I know our deer articles have always been popular, and who doesn't love a waterfall? The biggest change is Rhiwargor Waterfall to unseat Ceunant Llennyrch - both are absolutely excellent little adventures, so you can hardly go wrong either way!
Top 3 most frequently taken quizzes of 2022
Once again the Scottish come out in force in our quizzes, last year it was for Scottish Landmarks, and this year Scottish flags! UK Rivers remains in the top 3 but Wonders of the World is out of the charts in favour of one of our international flag quizzes - I love a good flag quiz so this is hardly a shock to me, and the weird and wonderful one above is one of my favourites... Don't forget, if you fancy a longer quiz full of general knowledge then the Big Quiz of 2022 is available here.

The most popular tool in 2022
Adventurer's Bingo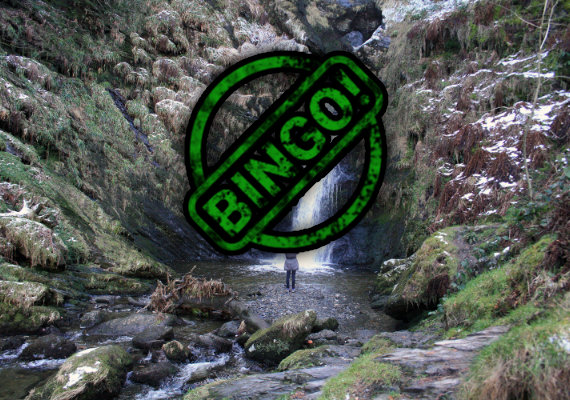 Being a fairly new addition it is nice to see our bingo game got so many hits, although I'm sure more than a fair few were myself - I even took the time to play a round and record it here. If you are looking for something to get you out of the house during the colder January days, consider setting a game up and giving it a try.

The most liked images from Instagram for 2022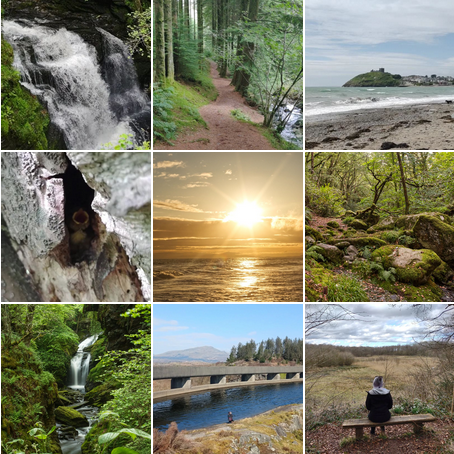 That's all folks, I hope you have a wonderful 2023!