I'm starting to believe I have a bit of a curse when it comes to Love Our Adventures - reflecting back to 2019's year in review, the first time I ever did this, I was looking forward to planning multiple holidays and excited at the prospect of growing this website (and its accompanying YouTube and various other social media pages). Sadly, 2020 had other ideas. By the time I was writing my 2021's year in review I had a little more cautious goals - simply having my spring Wales holiday would have been enough to consider the year a success and maybe planning an international trip for 2022, both goals that slipped by thanks to the difficult situation we all live in. Sure, things calmed down for a while in 2021 but we never really felt comfortable enough to take too many risks, with a singular trip to Wales in September serving as our only holiday of the year. That said, it wasn't a year without exciting events and we did on occasion manage to visit new places, so let's take a tour of some of the highlights of this year.
So how did the new year begin? much in the way the previous year ended. We had many restrictions in place caused by a certain global event that had rocked much of 2020. There was a brief bit of entertainment in the early part of the year with multiple surprise snow flurries giving us enough powder to play with the dog and make some snowmen! Otherwise, we engaged for the most part in the same activities as the previous year - staying local, taking precautions and, of course, getting jabbed! It has certainly not been an easy year for all of us and frustrations have clearly started to erode many peoples will to keep to the scientific advice, but we managed to go through the year sticking to it and have thankfully rounded out 2021 without testing positive once. Of course, remaining local and avoiding busy places isn't the greatest way to run a travel website, but we do what we must...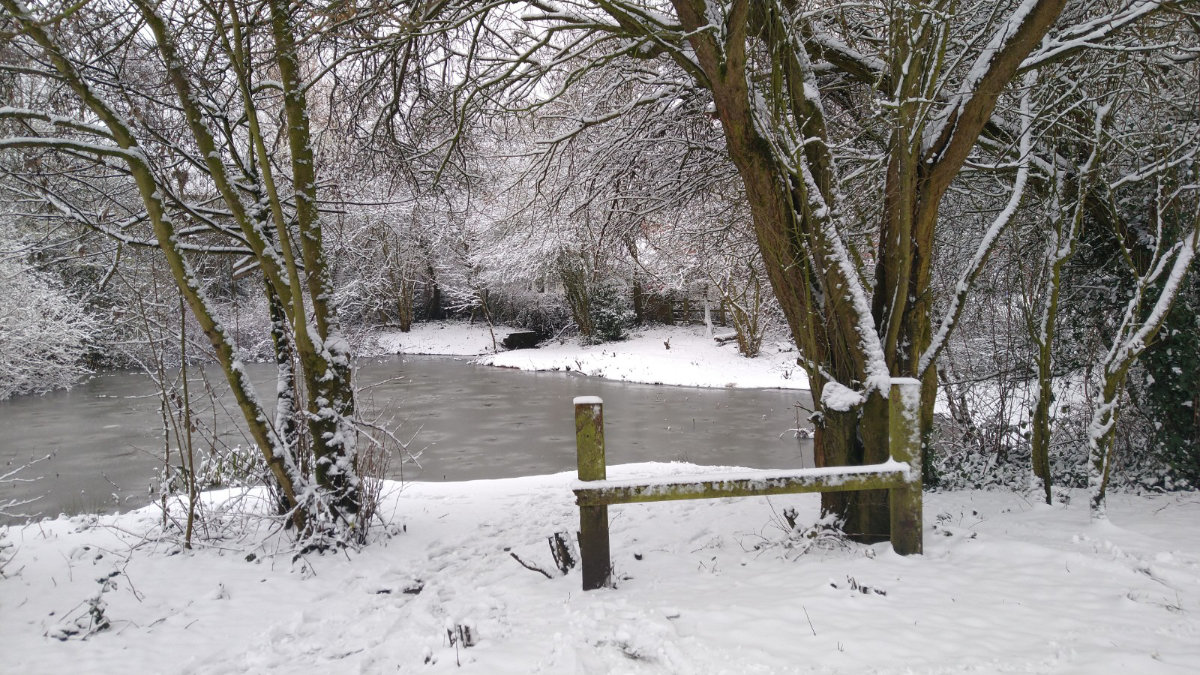 Considering it was a year where we couldn't do much, there was one thing we did - we finally got our house! In last years write up I discussed how we had purchased a house in September and were hoping to be in early into the new year. That eventually transpired but it did take until early April for the move to finally take place... Suddenly our drab year, entirely comprised of lockdowns and the same old walks, was now full of excitement, our first home in a new area and all of the challenges that come with it. Living on donated furniture, figuring out meters and utilities, getting internet set up (so our much-beloved work from home could go on) and generally exploring our new local woodlands, canals and countryside. We tried to take a casual approach to get the house set up, while we certainly have a laundry list of things we want to do we also do not want to burn out on all the DIY so we picked a few rooms and a few projects to get underway on and, for the most part, we stuck to getting them done by the end of the year. During the summer months, I have enjoyed having my garden space, getting things like a water butt and compost bin set up as well as setting up our green space as somewhere we are going to really enjoy next year with bird and squirrel feeders, seating, a BBQ and a fire pit. If we are stuck within our own spaces for 2022, ours should at least be one we can really enjoy.
The best thing that happened for me this year in terms of the great outdoors is getting back into cycling - I used to cycle a lot when I was younger, especially along the River Severn around the Stourport area but drifted away from it over time. Now, with green spaces on my doorstep and routes that allow me to avoid busy roads, I am once again loving getting out and riding! I started out with a little ride on a Saturday morning which quickly became a 15-mile minimum regular circuit. Not only is there a couple of connecting canals that allow for multiple routes all out into the wonderful green space around our home, but there are plenty of natural areas and hidden spots to explore; plus a network of country lanes means I can use to pass between them without holding up drivers on main roads. While still just about able to complete my local adventures, 2022 will be the year my old bike finally retires - she is stretching the definition of a functional bike and is perhaps in need of a little (or a lot of) TLC, but it is a heavy old thing that would probably take a little more money than I want to spend on it to get it up to snuff once again. I have spent enough time on a bike held together by hopes and dreams and really want to experience the joy of being able to ride without worry. Unfortunately for me, the state of the world has resulted in everyone apparently taking up cycling, dwindling bike stocks and making it damn near impossible to get your hands on the better-reviewed bikes. While I am sure I could wait 6 months and pick up a second-hand gem that has probably been ridden once, after 6 months of my old ride with spongy brakes and slipping gears I just want a fresh out the box bike with no problems that I can just ride for miles...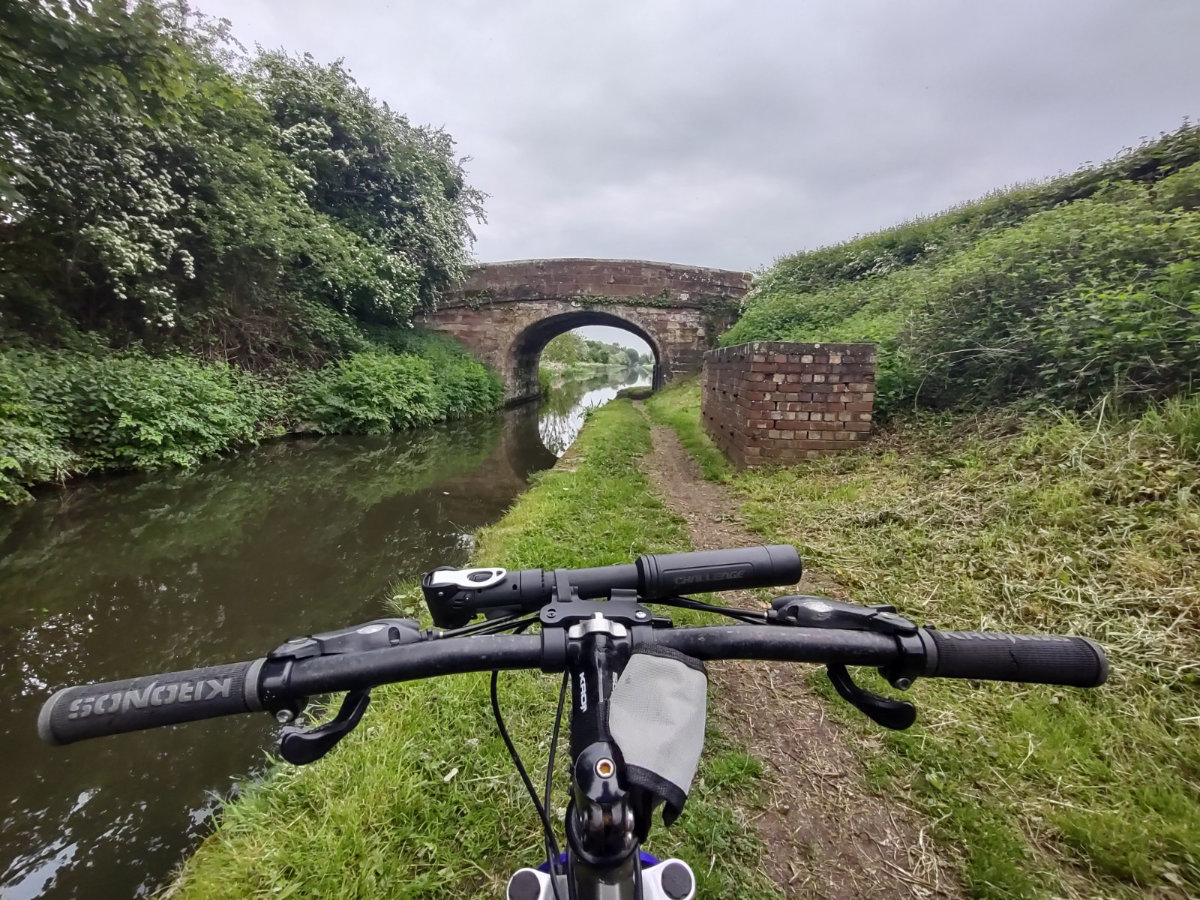 Back at home and beyond the ongoing saga of DIY, the big project that came about via lockdown boredom was to establish a vegetable patch. We decided along with my parents to go for a kind of trial run, where we planted a little of everything to see what we could manage to get to maturity. We had several spaces allotted around our modest garden in which we planted a little bit of everything to see what worked where. Our main crops were potato, carrot, pumpkins for Halloween and a few more crops which I forget considering they never made it to our plates. We undoubtedly planted some of these crops a little late and definitely discovered some mistakes along the way, such as crowding the carrots a little much, leaving potatoes to their own devices which meant they attempted to take over the planter box, and then there were the pumpkins which will take over the entire garden all while growing one measly little green pumpkin... It was honestly a lot of fun and considering we just winged it we actually ended up with a nice little haul of goodies that gave our Sunday dinners a little bit of a personal touch. If you have a little space to plant some veggies I wholeheartedly recommend trying, we built a simple planter out of a pallet and lined it with old rubble bags and it ended up being the source of most of our success. Next year with a bit more experience under our belt (as well as doing a little research in how to maximise yield) we may even write up how it goes and how to get started on your own patch as part of our learn something/try something new series.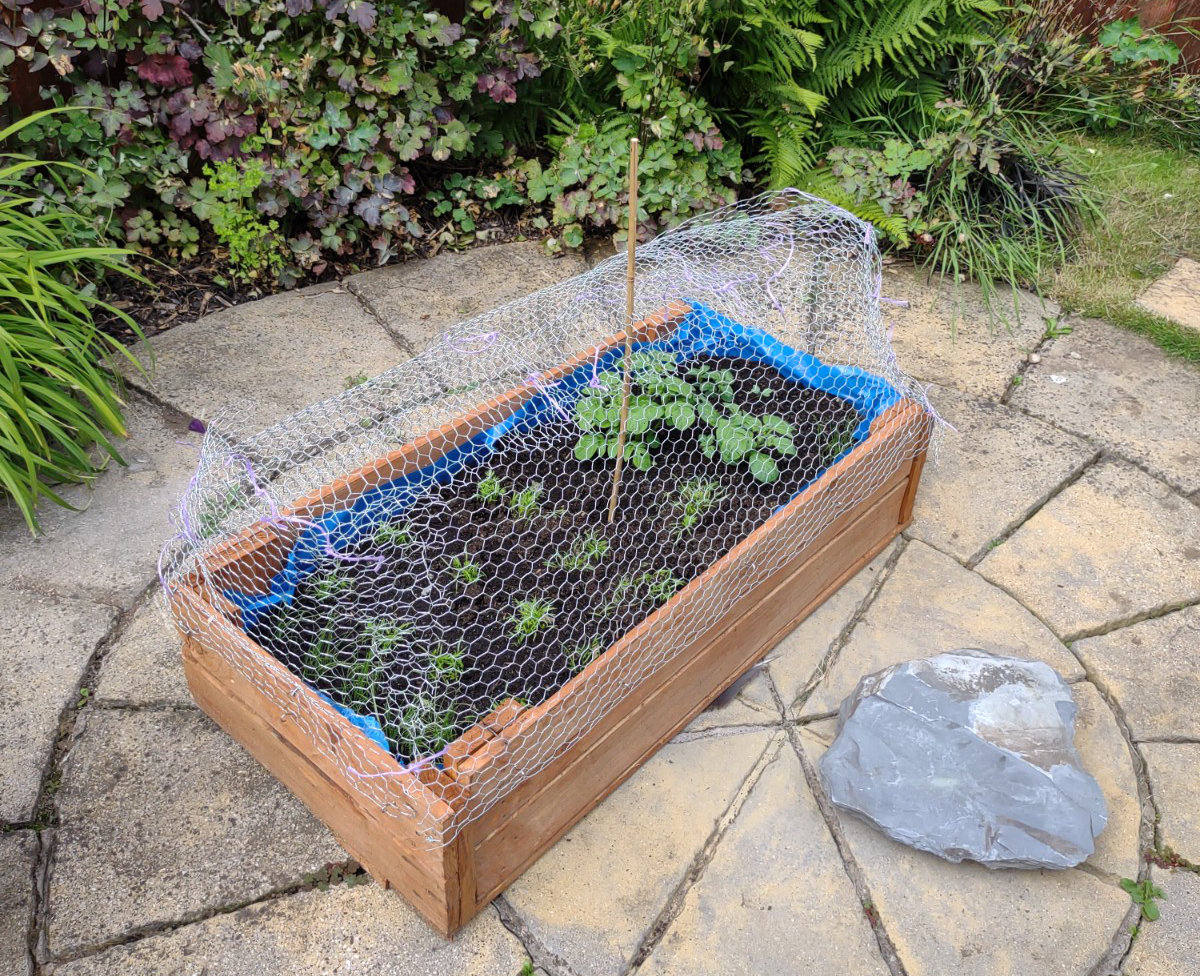 Restrictions would eventually reduce and allow us a single trip into Wales, another journey where we avoided busy towns in favour of the empty mountains and countryside and had a great socially distanced holiday! Highlights included hiking away from one of our other favourite places, Cwmorthin, up the snaking road on the mountainside to Stwlan Dam where the fog rolled in and we had an eerie view out over the cold concrete. The prettiest single location would probably have to go to Eglwys Cwyfan, the little church in the sea, well known amongst Instagram circles and honestly exactly as pretty as I had hoped - it is a quick stop off but if you are ever in the area it is so worth dropping by! The biggest surprise might have to be Beddgelert Forest, a serene woodland walk abound with streams that led to a stunning lake nestled in the mountains - it is always nice to find a spot like this, something that truly embodies all of the best parts of Snowdonia and I cannot recommend you visit more. Another contender for the biggest surprise would have to go to Craig Yr Aderyn, or Bird's Rock, which for such a short walk offered some absolutely spectacular views! For us, a trip to Wales would be incomplete without some waterfalls so we devoted a day to a handful of falls in a small location with two really great discoveries we are sure to return to; the favourite waterfall of the trip must go to Conwy Falls - a stunning split spout on a short but perfect little woodland walk, and then there was Fairy Falls, a much more peaceful waterfall hidden in a sleepy little town, both of these were great quick stops I am sure to return to in the future. A final shout out to Stori Beers in Bala, its nice to have a bit of a boutique alcohol shop and this place is stacked with interesting local (and beyond) tipples well worth checking out - we may have spent way more than we planned on arrival but we certainly enjoyed ourselves!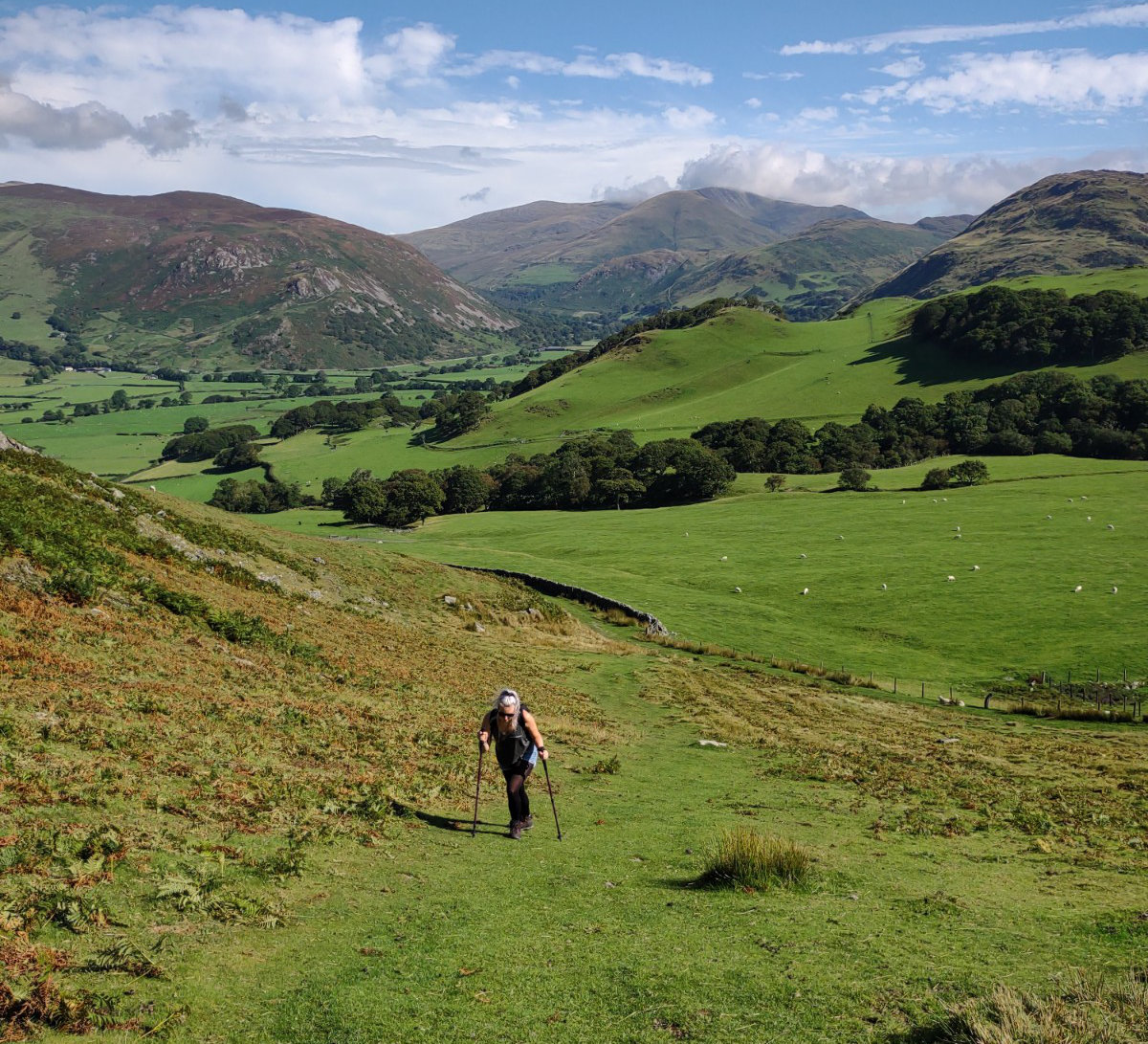 If you happened to have been around Love Our Adventures back in 2019 you may have seen me talk about my little challenge for the year, the 20k Saturdays. Out of all of those Saturdays, one day, in particular, was a fond memory of mine: the 40k Saturday - not only did I achieve quite a milestone on my Fitbit but I also got to finally take on certain other goals like walking to Barmouth and back. With 2021 being a difficult year for new experiences I found myself itching to try to beat my previous best, and on the final Saturday of my Wales trip I set out to do exactly that. I doubt this one will get a write-up in its own regard because it just went so smoothly I don't have too much to say, with family to keep my company and perfect weather (much cooler than the day of the 40k Saturday), my new personal best was set at 55,426 steps. According to Fitbit that is a whopping 25.53 miles walked - for something I did almost completely on a whim I am really proud of how far I managed to walk, but I am also firm in my beliefs that I will surpass this too, not only did I not wake up especially early, nor did I plan out a route, but I did this at the end of the Wales holiday when I was at my least rested after multiple days of good hikes. Something to think of for the future, for now, I will bask in the glory of my 'Platform Shoe' badge.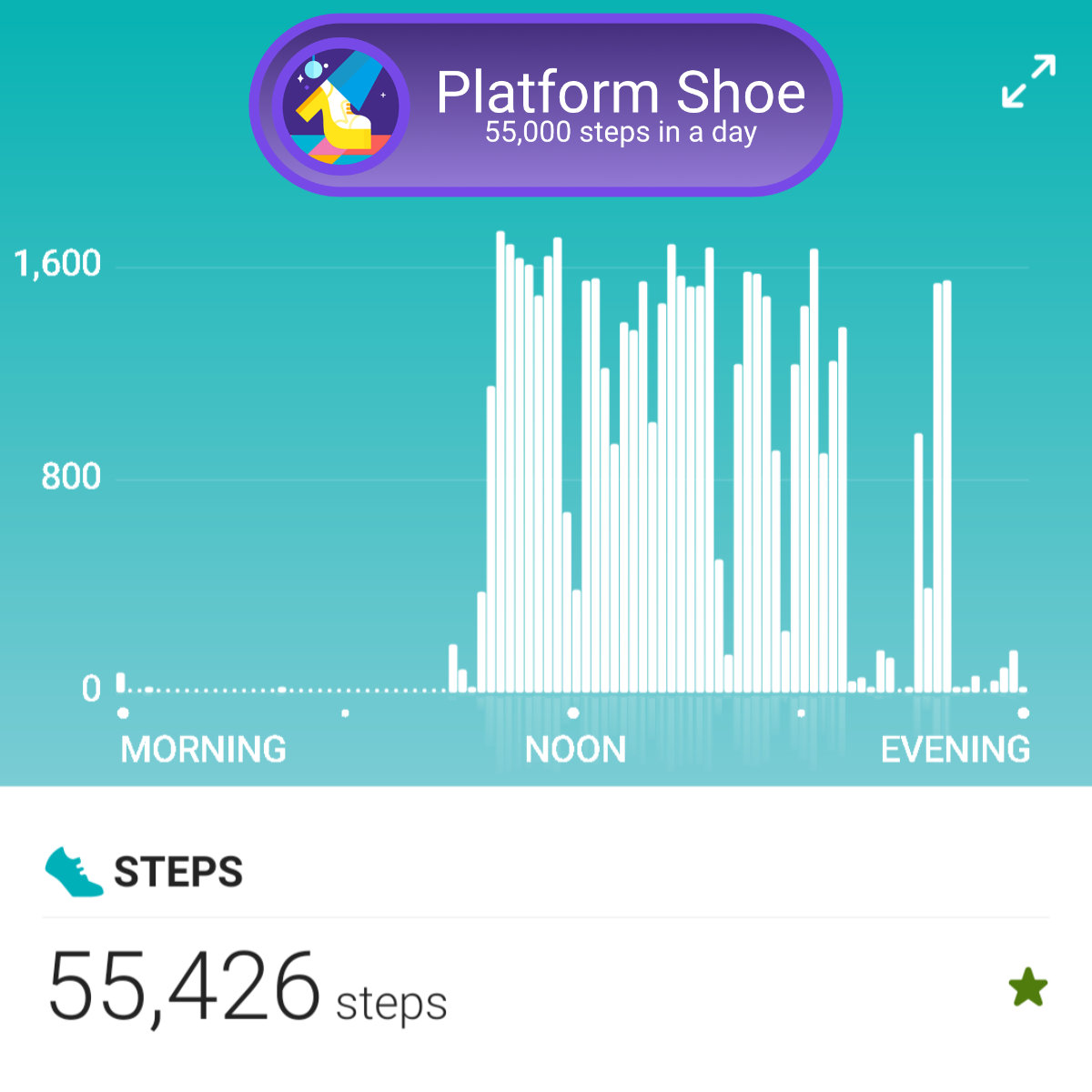 As a nice theme throughout the year, 2021 seems to have been blessed with little creatures. To start with, a nest appeared in the garden with a couple of eggs in it, which turned out to be a pigeon; pigeons may not be the most popular creatures but I was certainly flattered it had chosen to make our garden into its home. Before long, an alien-looking creature was born which quickly grew and developed until one day the nest was empty - hopefully, our little friend has found his way to a city centre and is eating his fill of discarded grub while making a nuisance of himself to the local populous. On the plus side, another pigeon, a robin and a blackbird keep vising the tree so we can only hope one decides to make the still-standing nest into its future home. We also had a hedgehog venture into our garden on a few occasions, frequently enough that we now keep some hedgehog food to help fatten him up for winter, he has disappeared with the cold weather but fingers crossed he will resurface in spring. A friendly squirrel has also taken to visiting us regularly, so much so that we also keep a feeder stocked and look forward to its daily visits. I really do hope our garden persists in being a haven for nature, I have been focusing on planting some bee-friendly plants around as well as a few chunks of driftwood from Wales courtesy of my Dad for all the creepy crawlies to enjoy too. Beyond the natural wonders were a litter of puppies my sister's miniature pinscher had - these wonderful little dogs were so adorable (and absolutely filled to the brim with energy and character) that we just had to make a few visits to see them, although the only way to get photos of them was to wait until they passed out...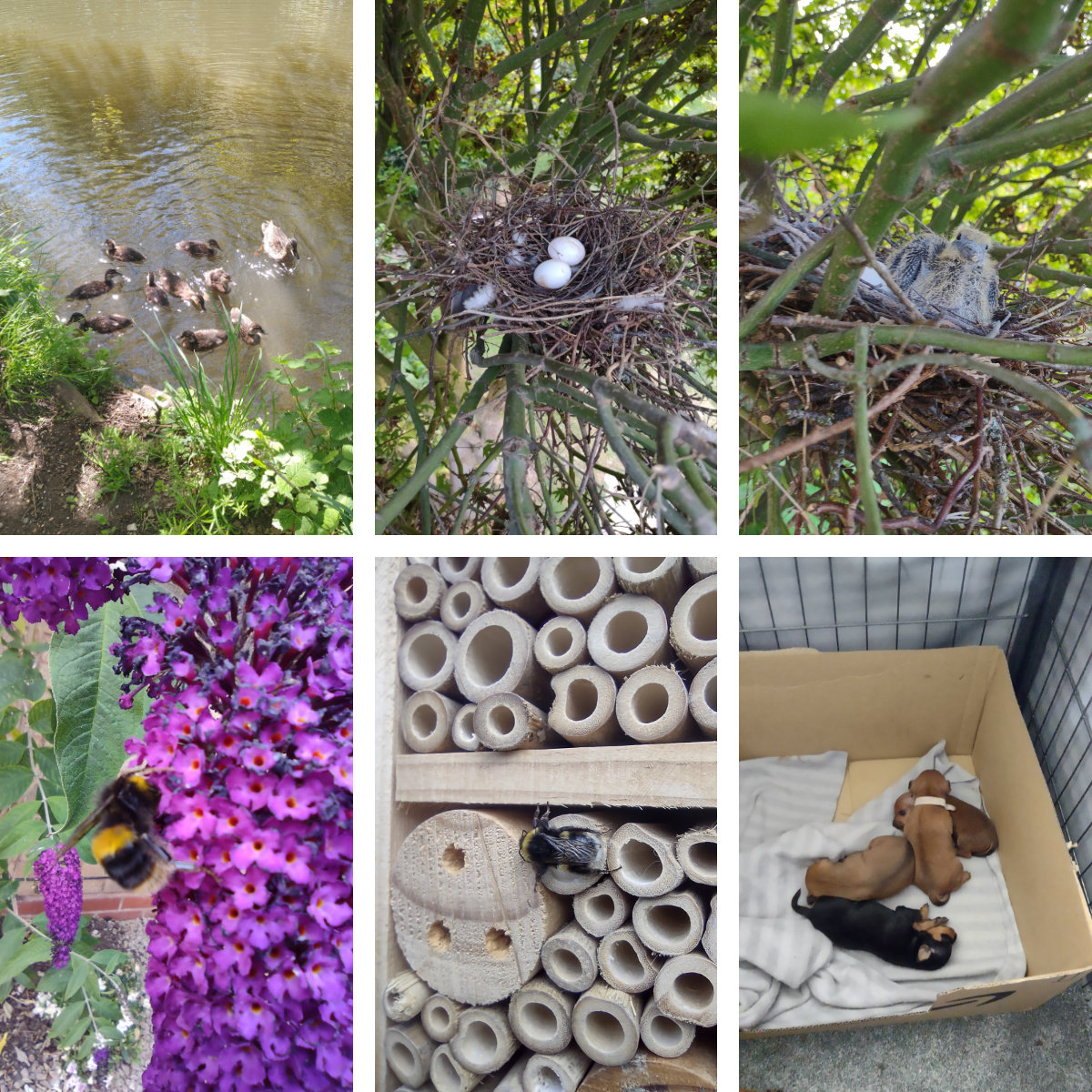 We rounded out the year in the same way many people did, decorating the house for the festive season and taking a much-needed break from work. Our first Christmas went really well thanks to the generosity of family members and we actually ended up having a nicely decorated house. We did squeeze in a little walk or two, with our journey around Comer Woods at Dudmaston being one of particular note and the brief bits of snow made for some beautiful walks around our local area. We have also frequented a little woodland just on the outskirts of Wolverhampton, Pendeford Mill Nature Reserve, this great little spot has tonnes of natural wonder and can make a great place to walk the dogs. Rox once again surprised me with the BrewDog advent calendar and I thoroughly enjoyed taking another adventure in beer through all of the weird and extra wonderful one-offs they create for the calendar. As the year comes to its end I felt it time to once again reflect and decide on goals for the coming year, in the last article I wished for:
The May trip I missed in 2020 to Wales to go ahead as normal
Vaccinations would do their job and make travel safe again
That 2021 goes a little smoother than 2020
My new house has squirrels that visit

It is safe to say we failed on almost all of these points. May was cancelled due to high-ish cases in the United Kingdom, a laughable statement considering the current state of affairs but it does look like vaccines are doing their job - sure cases are setting new records but looking at the data hospitalisations are relatively speaking lower so maybe there is something to place our hope on there. I think it's safe to say 2021 was no smoother or worse than 2020, and aside from a few personal highlights the year felt very much the same. But at least we do have our squirrels! So for 2022, let us keep the goals a little simpler:
Replace my long in the tooth bike with something a little more modern and really get serious about riding
Finish off the house, at least in the general sense of painted/carpeted
Make the garden as nature friendly as possible, including potentially wilding a little corner (that process has already begun) and adding a little frog pond

If not the May trip, at least the summer trip to Wales go ahead as planned
Find at least one new place that becomes a frequent favourite to visit

Thanks to all of you who took the time to check out Love Our Adventures in 2021, each year we continue to grow and hopefully, you found something useful here and ideally you took on a new adventure as a result. As always, we are always open to suggestions and queries you may have - so don't be shy and we will do everything we can to help shape your next adventure! As an added bonus for those curious, here is some of the most popular content people were checking out in 2021:
Top 3 most read articles of 2021
The best places to see deer on Cannock Chase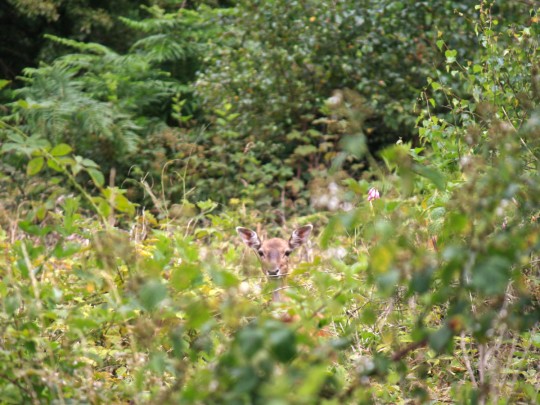 Arthog Falls - a gem tucked out of sight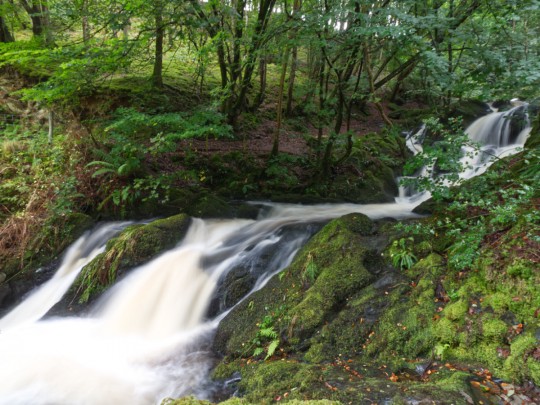 Ceunant Llennyrch - Waterfall walk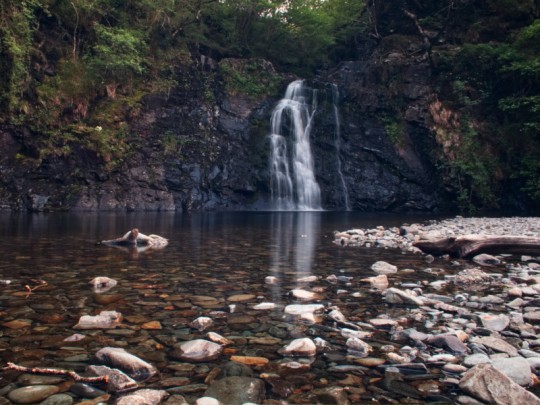 Top 3 most frequently taken quizzes of 2021
The most popular tool in 2021
Route Planner and GPX Exporter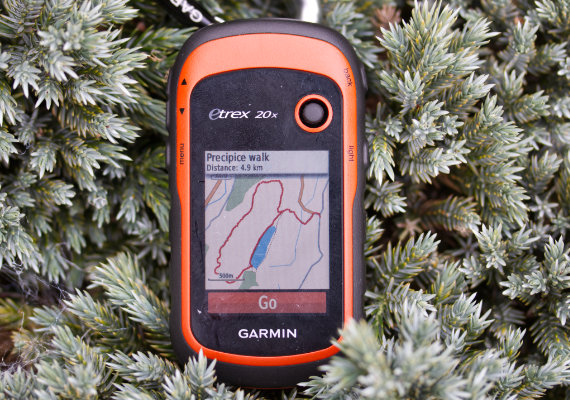 The most liked images from Instagram for 2021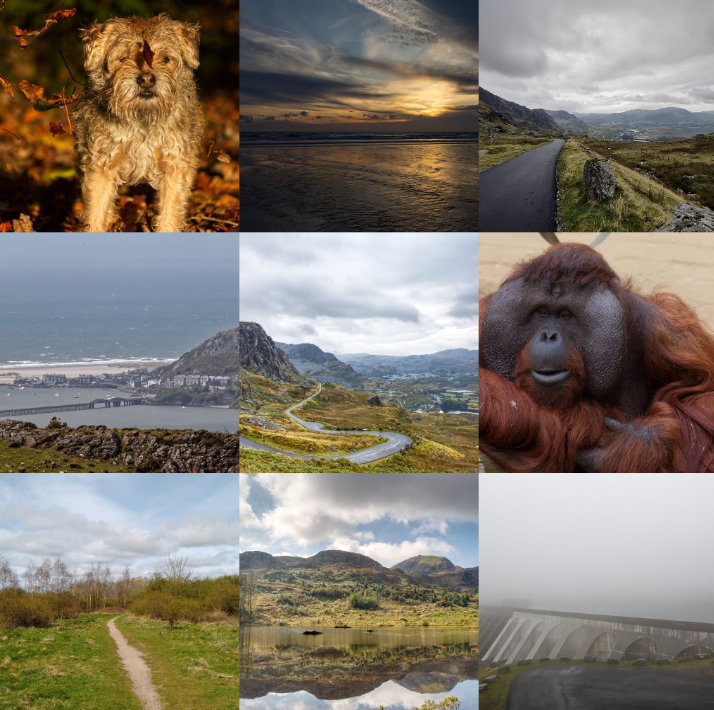 Have a great 2022.