Visitors to the town of Barmouth will spend a good chunk of their time in the shadow of this great hill, but few take the time to explore it which, in my view, is a real missed opportunity. If you decide to tackle this quick adventure, you will be rewarded with amazing views along the Mawddach estuary and over the town itself out into the great Cardigan bay. Should you fancy extending the exploration further there are plenty of options for even greater walks all along the tops of the hillside and onto the mountainous terrain in either direction.
Dinas Oleu is a special place to the National Trust, as in 1895 it became the first piece of land ever to be donated to them. Ever since then it has been maintained to the standards you would expect of the trust, well-maintained paths with nature kept at bay and information boards dotted around. To get this adventure started, you must wind up through the back streets of Barmouth town, fighting against some of the seriously steep asphalt until you find a path, marked with the National Trust logo, that breaks away up the hillside. I would tell you to look for Gloddfa Road, but maps show this forks in multiple directions, just keep heading up out the back of Barmouth and you should be fine. Our first landmark, which on a map is right around here, is a small plateau with an information board and a sitting area; this place can be reached either via the aforementioned path or via the road, but know the road is surprisingly steep so expect a bit of calf strain as you make your way up!

As you ascend the hillside you'll break free of the rooftops and slowly begin to get some spectacular views over the town, across the estuary and up the coast in either direction. There will be plenty of options to take some panoramic photos as we continue, but in my opinion, you can never have too many. From here on out the paths can be a little rugged, and are sometimes wet and muddy outside of peak summer - so tread carefully and wear appropriate shoes. But as the path snakes up the hillside and the views grow and grow you will certainly realise that this is a walk worth tackling a little adversity. If you do decide to take this walk in the winter months, note that the top can be a little flooded, sometimes more than a typical hiking boot can cope with, so consider wellingtons or be prepared to snake around some of the bigger puddles.

Before you know it the path will largely straighten out and you'll have a gate in front of you, through which the ground will largely level out and you can take a breather. We haven't reached the end yet - but from here you have a number of options for onward progression with two destinations in particular that I want to draw attention to. The first of these is the Frenchman's Grave, which is accessible via a sign-posted gate almost immediately on your right. Once again, the ground here can be rough and wet so trek forwards carefully; this is only a short descent which snakes back down through a gate and into a small enclosed space, but the path is more like a stream in the wetter months so take your time. The Frenchman's grave is that of Auguste Guyard, who came to Barmouth in 1871 to escape the Seige of Paris in the Franco-Prussian war - you can read more here. Take a moment to read the Frenchman's epitaph and enjoy the views out of the small window section in the wall before continuing onwards, it is a serene spot that has an almost magical quality making it well worth the small detour.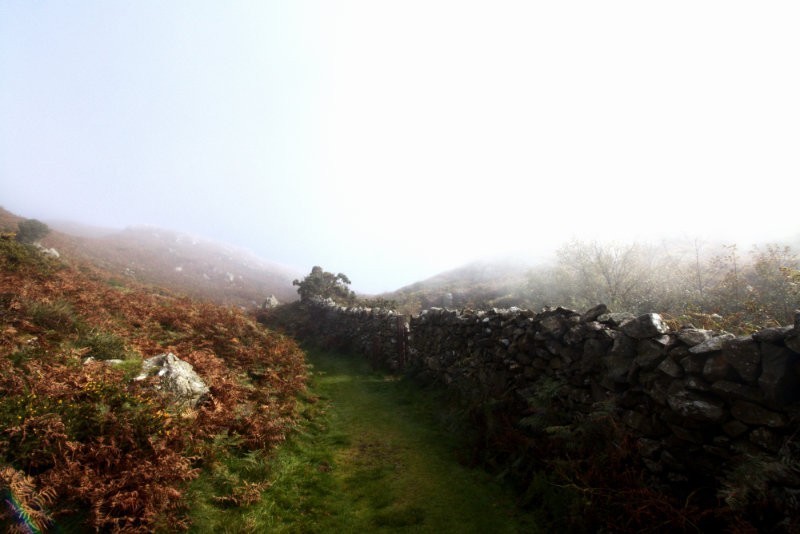 It is time to wrap up this hike with the perfect viewpoint over the town, the bay, the river and beyond - if you've picked a clear day then this last part is going to be undeniably spectacular. Returning back to the main path, and continuing onwards in the same direction you had been travelling you will encounter another path off to the right. Following this path will eventually circle you around to the top, and yes, as you may have already guessed by now, these paths are rough and can be slippery so do take care as you progress. For your efforts, you will arrive at a bench where you can really enjoy the gorgeous views uninterrupted by vegetation or rooftops, or in our case, you may get an equally amazing view of the tops of clouds - not necessarily what we hoped for, but still well worth the experience ascending into the clouds. While true of many walks, this is an especially great one to take at sunset so you can watch all of those vibrant oranges and reds from an extraordinary viewing point.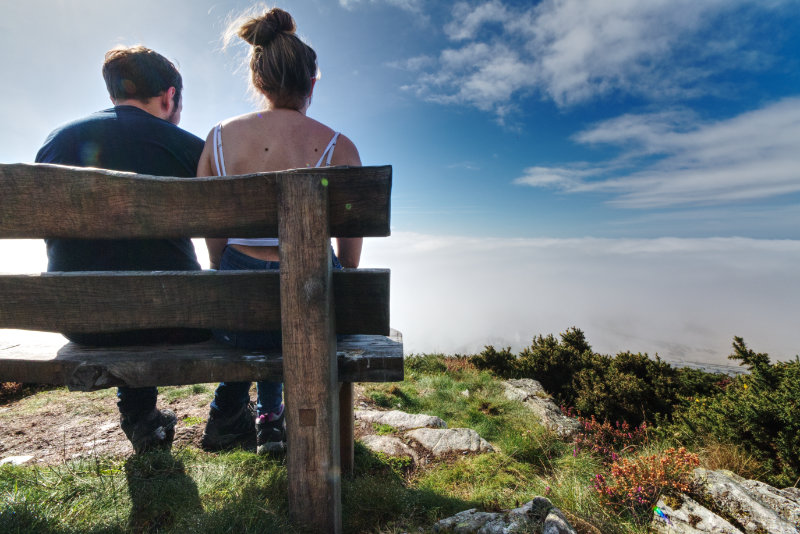 Now the day is yours to explore further! If you've had your fill you can simply retrace your footsteps back down the hillside to return to Barmouth town, or you can push onwards with two primary options. The first, after having returned to the main path, is to continue onwards with the river at your right-hand side, making your way up the estuary which makes for great views full of rivers and mountains. Alternatively, return back to the gate you first passed through at the top of the hill where it levelled out originally, and turn right, up some stairs, to continue along the hillside over Barmouth. From here you are in a network of walks that range out and around all of the hills in the area - consider grabbing an OS map and really exploring here to make the most of this brilliant landscape.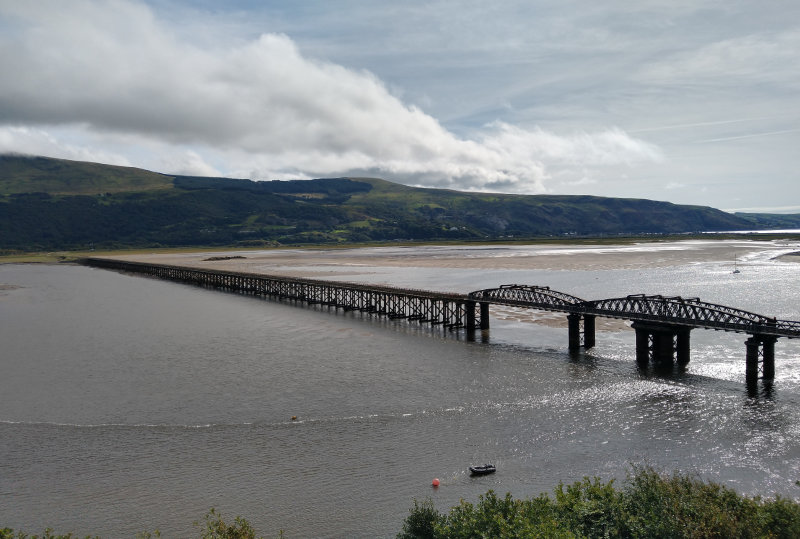 Whether you decide to continue onwards or have had your fill for the day, I think you'll find Dinas Oleu an excellent use of a couple of hours - it is a moderately challenging walk that will reward you tenfold. Next time you're passing through the lovely seaside town, consider setting some time aside to explore the hillside, then if you have time take a look at walking the bridge too - there are so many great walks snaking out from this town that are just waiting to be explored!