Just north of Dolgellau is a popular walking route that cannot be passed up if you're ever in the area; the Precipice Walk (Llwybr Cynwch) is a simple route that follows a circular path around a single prominent hill, giving absolutely awesome panoramic views of the local landscape and beyond. For such a quick and simple walk the rewards are truly incredible, making this the perfect stop as part of a greater day out around the town of Dolgellau; grab your camera and make for the car park to get started.

Arriving at and getting onto the walk couldn't be simpler, with a dedicated car park found here. Get settled in and set up, then leave the car park out of the south end via a path that snakes around and into the countryside. Alternatively, exit the car park on the north edge then make your way west; eventually, you will take the path off of the road here and the walk can begin proper. Regardless of the selected route, the paths will rejoin and eventually widen as it makes its way between farmers fields and past the postcardlike Gwernoffeiriad cottage. From here the route may narrow a little as you pass by some denser vegetation and get to where the walk can truely begin.
As the field opens up the desire paths will eventually fork in two and a choice must be made, my personal recommendation would be to take the right fork along and up the wall-side, so you look up the Mawddach estuary (which I personally believe are the better views, so you may as well walk towards them!) and can save Llyn Cynwch until the very end, but any route will work and give you some excellent views to enjoy. From this point forward directions should no longer be necessary, there is only a single path to follow as you make your way around and you cannot go wrong. Once up the first hill, the path will gently ebb and flow over the landscape until the right-hand edge of the path becomes a steep drop-off, the path will occasionally pass through gaps in the walls and sometimes via gates. Just keep soldiering onwards and take time to stop periodically and enjoy the views, eventually, that right edge will go from a sheer drop back to a gentle slope as you start to reach the end of this walk. Then, the path will turn into a downwards slope until you reach the shoreline of Llyn Cywnwch - take some time to enjoy the lake then follow the path around the left-hand edge. Pretty soon you should recognise the fork where you turned right at the beginning of this walk, retrace your steps back to the car park and you will have completed the Precipice Walk.

A quick tip from personal experience: with little trees or rock overhangs this is a very exposed route, pack plenty of water because on hot days you will be nice and baked by the end. Anyone who isn't a fan of heights may also struggle with sections of the walk that become particularly steep, but even if you cannot face those sections you can still get some amazing views without going all the way around. For the most part, this walk features loose stone paths that shouldn't ever be muddy and on wet days only feature a handful of puddles. Try to avoid any exceptionally windy days as it will probably take away from your enjoyment of this beautiful spot. Inclines are infrequent, once you have tackled the first climb it is all flat and downhill from there making this a perfect walk for beginners looking to try their hand at a little hill walking.

It would be easy for me to wax lyrical about the absurdly beautiful surroundings of the Precipice Walk, but here are just a handful of the gorgeous views around this walk - this is another one of those locations that are absolutely a shutterbug's best friend: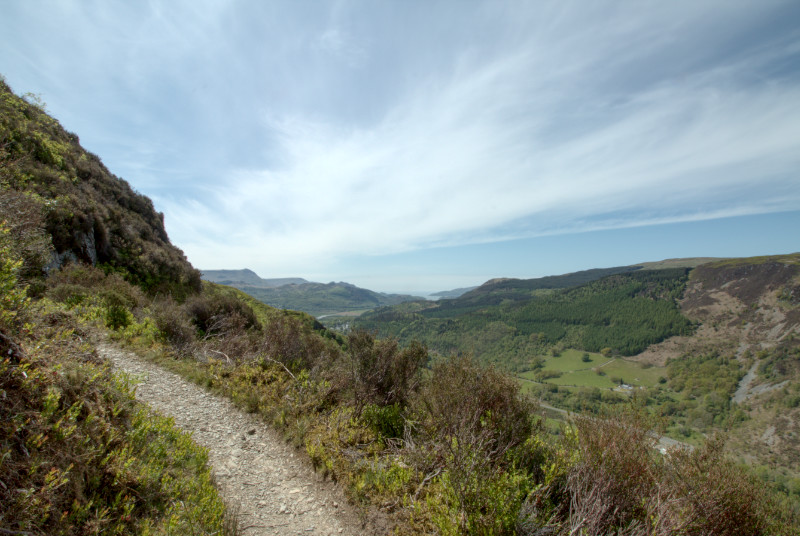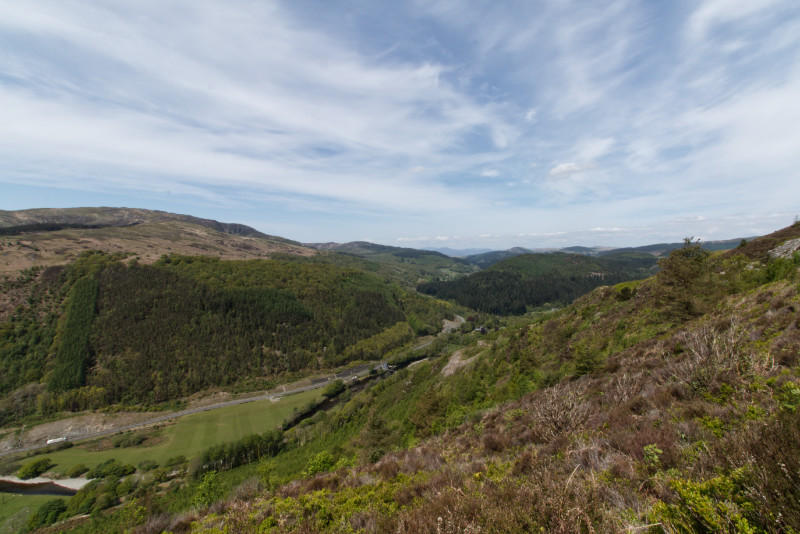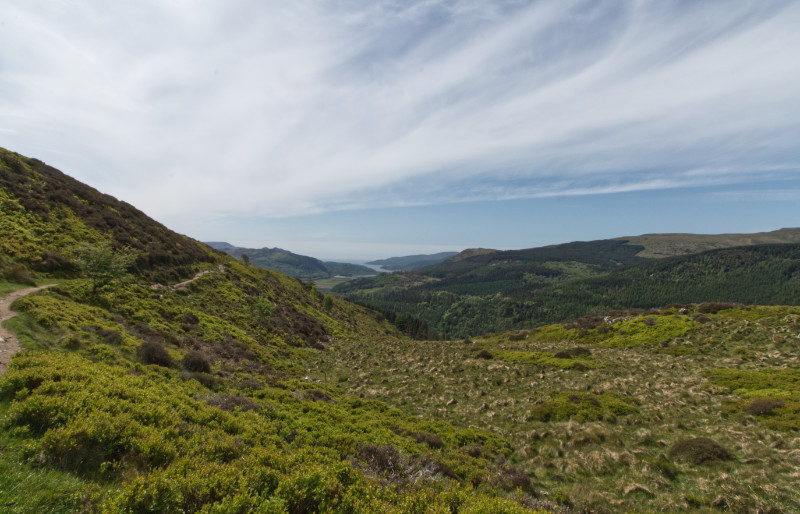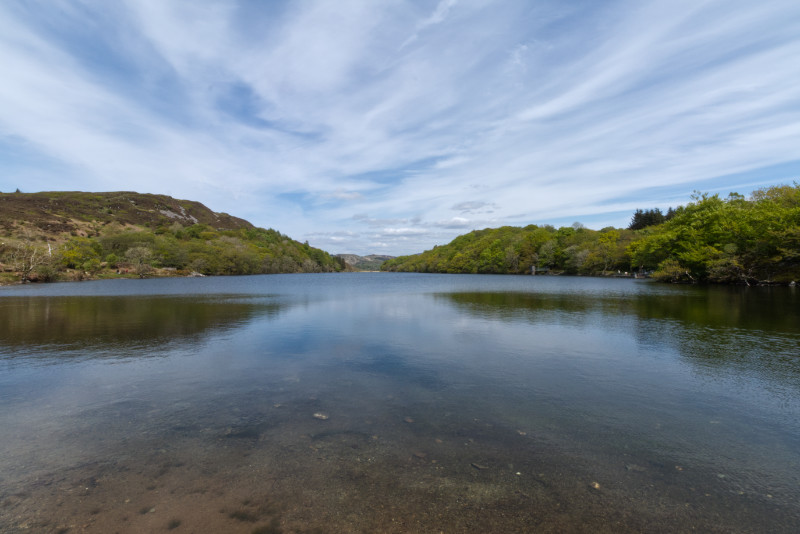 That should be all the convincing you need to go out and tackle the Precipice Walk; for such a short walk, you will pass through varied terrain and biomes making it into a great little adventure. This is one of those great walks that isn't too difficult but is incredibly rewarding, with some of the most stunning views in the area all without having to scale a mountain. Plus, its location near Dolgellau makes it a great part of a larger day trip, with places like the Torrent Walk and Ganllwyd only a stone's throw away - combine them all together and you have the perfect recipe for an amazing adventure. Above all else, I think this is a great walk for a beginner to take on and start an addiction to hiking, before you know if you will be scaling Cadair Idris with the best of them!