Sometimes the best walks are stumbled upon by chance while thumbing through maps and these falls are a perfect example of why browsing for interesting looking spots can pay off. Many years ago on a warm summer's evening, I was sat in a caravan near Llanbedr searching for something to do by browsing various paper maps hoping to find inspiration: on one of those paper maps was the label "Waterfall" - at the time I couldn't find much about it as I didn't know it's name but the map-makers had taken the time to label it so I decided it was worth a chance. The label sat just off of the A470, south of the town of Ganllwyd, it didn't seem like much but when we arrived we found a well signposted National Trust car-park and eventually figured out we were at Rhaeadr Ddu and Coed Ganllwyd walk. Since this initial visit I have made many treks to this wonderful spot, in both summer and winter, taking in the full National Trust walk and even heading on towards the Dolmelynllyn Estate Walk to see some of the ruins and mines that litter the mountainside.
The area is chock-full of beautiful spots, nestled in a valley between two mountains with a wide and calm river (although winter can easily change that) running through it. But as you follow the river up the steep mountain banks it quickly becomes white water full of tumbles, drops and some properly impressive falls. This area is situated away from some of the more heavily farmed areas and the stunning mossy forests that line the river banks look like something lifted straight from a Tolkien novel. It is truly a spot to behold and one of my favourite locations to explore.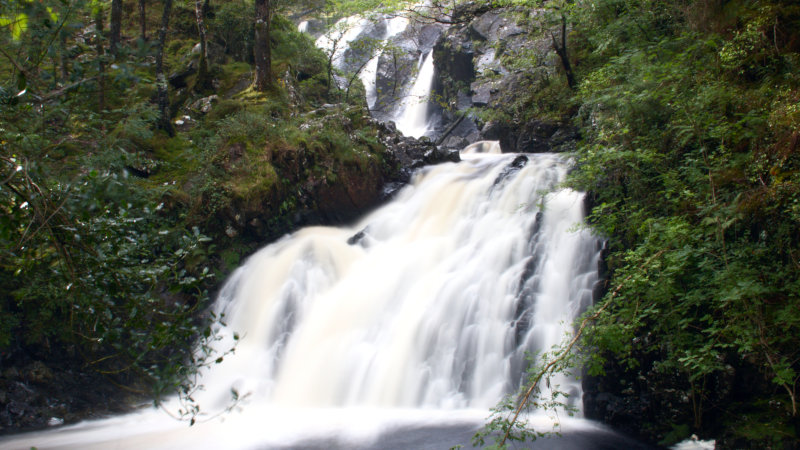 When you arrive at the car-park make your way across the road and take the path through the gate marked for the falls (See map marker here), continue up the road following alongside the farmland, saying hi to any errant sheep who have escaped their fields. The road should be quiet aside from the odd postman in his van - ultimately you are going to break off to the left to continue the walk along one of the gravel paths. At different times of the year the paths can be tough to spot, muddy and sometimes even flooded, so as always I recommend a solid set of boots or wellies are a must. It may be easier to navigate by following the river's edge up the hill until you reach the bridge, but do take care as the edges can sometimes be hidden and are often slippery. Once safely across the bridge you will be one short walk away from the base of the falls; there are a handful of great spots for photos here and opportunities to explore in almost every direction.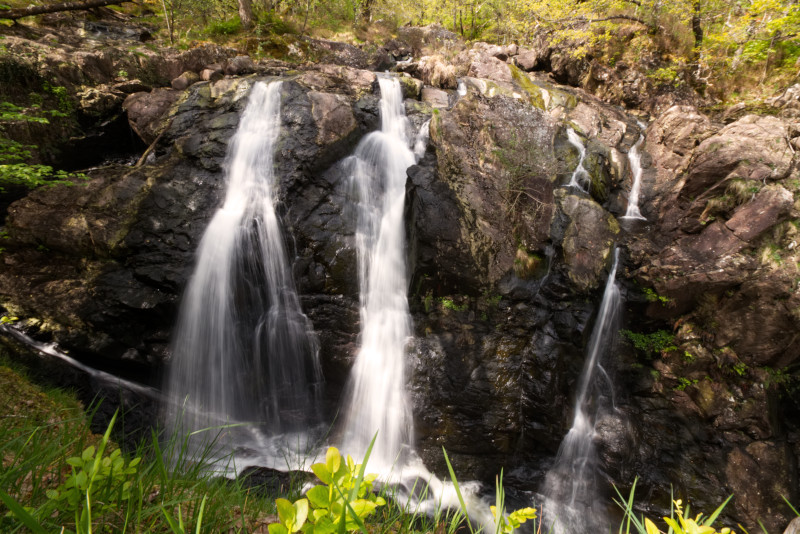 From here you can either carry onwards to view the upper falls or double back, this time walking past the bridge rather than crossing it. You will make your way through gates but eventually the walks should be signposted (If you get a little lost you can use the walks outlined on the National Trust website to keep you on track). Ganllwyd Forest is beautiful to explore, it is full of wildlife, birds calling and even some cattle grazing: see if you can find some red spotted toadstools (Fly Agaric) as you venture onwards, they are a personal favourite of mine and give the forest a magical feel. Passing through the forest and heading up the mountainside is definitely worth it, you will find yourself in some of that absolutely spectacular landscape Snowdonia always provides with some beautiful ruins, perfect for a photo or two. Most of the walks are circular in nature and when you are done there are several different routes that will bring you back out at the roadside.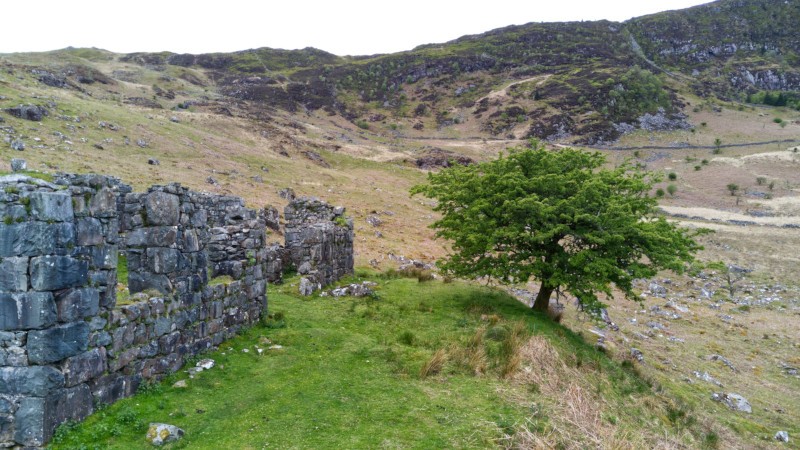 As with many walks in Wales, the routes around here can continue on as far as you want them to - just pick a path and keep exploring! If you return to the car-park you can also follow the river in the other direction which will eventually lead you into Coed y Brenin Forest Park, a popular biking forest with plenty of options for walks too. Possibly a little far for the walk, but, if you head north on the A470 you will arrive at Llyn Trawsfynydd which has a footbridge spanning it's southern section - well worth the stop! There is no end of great little spots to stop off at in Snowdonia and North Wales, hopefully you find some inspiration here for your next adventure.