I always try to find walks of many different shapes and sizes, ideally those that offer plenty to see in a short distance. Llyn Tan-y-Graig is a small lake just a short uphill walk above the town of Llanelltyd near Dolgellau, but when combined with some of the other beauty spots in the area you can form a great walk in a small section of Snowdonia. So what can you expect on this little adventure? This route will take you from a 12th-century abbey, across the Afon Mawddach and partway up Foel Ispri to the shorelines of this serene body of water. The walk up to the lake may be more challenging than you would expect, but this is either a great option for an hour outdoors or the perfect start point for a day amongst the hills. With that in mind, saddle up your hiking boots and take a stroll through varied scenary in almost perfect solitude.

To get going you have two reasonable starting points, the first is directly in the town of Llanelltyd, where a limited number of parking spaces can be found. My personal recommendation, however, is to travel a bit further out to a small car park nestled within the trees - by parking a little further away you get the extra bonus of visiting Cymer Abbey, a rustic footbridge over the river and the surrounding stony riverfront to explore as well. This car park is just a short run off of the A470, these back roads eventually come to a dead-end with two right turns, the first takes you into a camping grounds while the second is the public car park - if you start seeing caravans you have taken the wrong turning. I have never found more than a few cars parked here, and if you need them there are a few extra spaces near to the bridge we will be crossing shortly.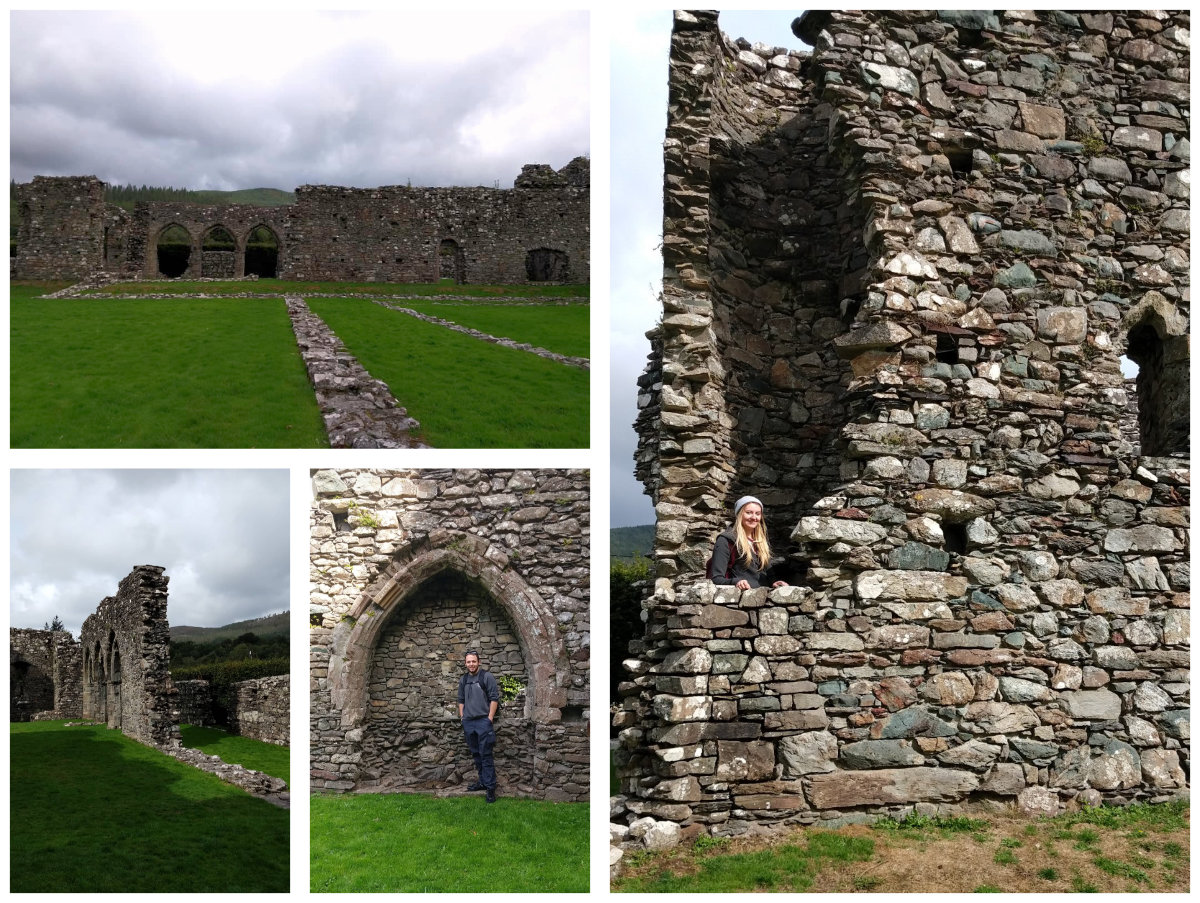 Before making your way across the bridge, the first thing you should do is head into the previously mentioned camping grounds and follow the road all the way to the end until you find Cymer Abbey. This is the ruins of a Cistercian Abbey dating back to 1189 - it sits on a small parcel of land and is a brief stop off on this walk. Take some time to read the information boards and once you have seen all there is to see, retrace your steps back up to the road and head towards the bridge. On your left, there is a gate that will let you down to a little viewing platform and you can even make your way down to the edge of the river from either side of the bridge. On a calm summers day it is a great place to relax, get right down to the river's edge and enjoy the tranquil flow of the Afon Mawddach - something to consider on the return journey. Don't let the nearby major A-roads convince you to skip this great little spot - this is a surprisingly peaceful and picturesque place to soak up the atmosphere, take a blanket and enjoy the sounds of the smoothly gliding water nearby mixing with the local birdlife.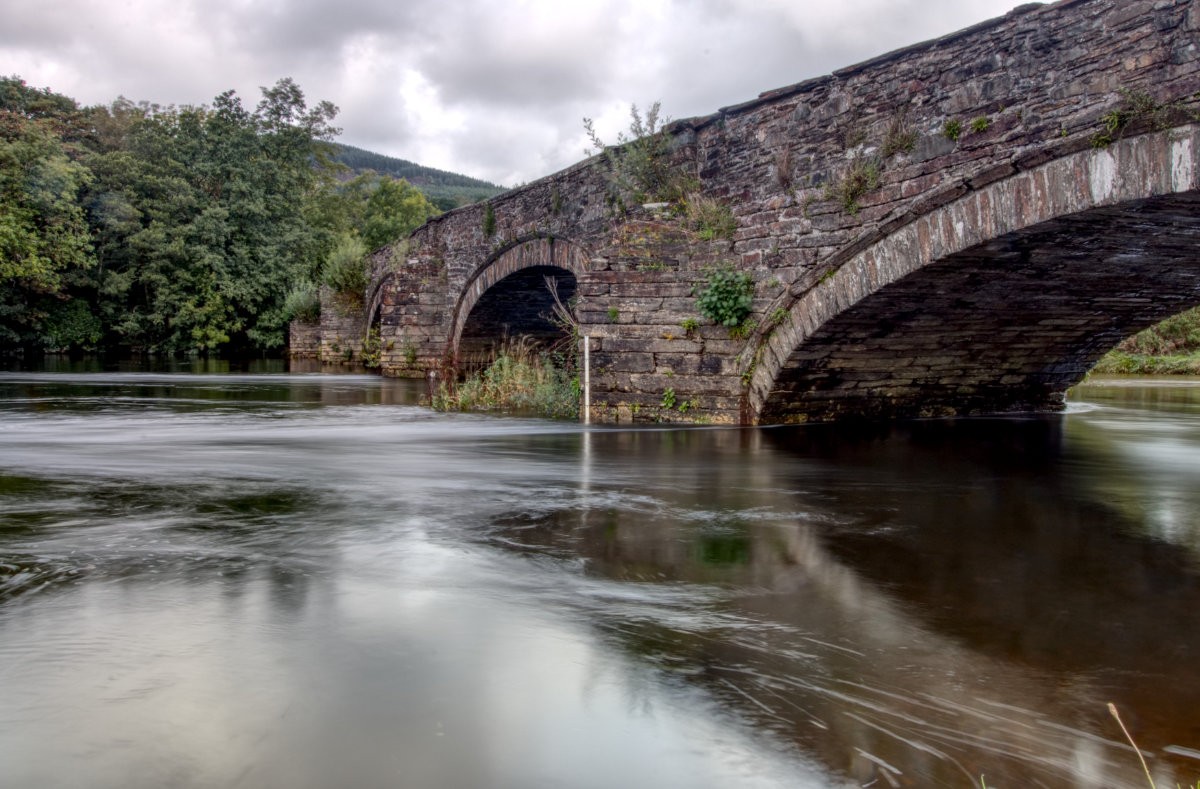 Beyond the bridge, follow the lane up to the main road. Once you crest the hill you will come face to face with the A470, your goal is to get to the backstreet directly across from you - this road can be busy, by Welsh countryside standards at least, so consider making your way down to the island to your right to safely cross. Now you will be in the sleepy little town of Llanelltyd, as you cross the small stream via Pont Wnion and make your way up the lane a handful of parking spaces will pop into view - this is where you could have parked as an alternative to the Cymer Abbey parking if you didn't want the extra steps. It may not be immediately obvious, especially depending on how overgrown it is, but look for the public footpath sign between the houses on your right and prepare yourself for the ascent ahead.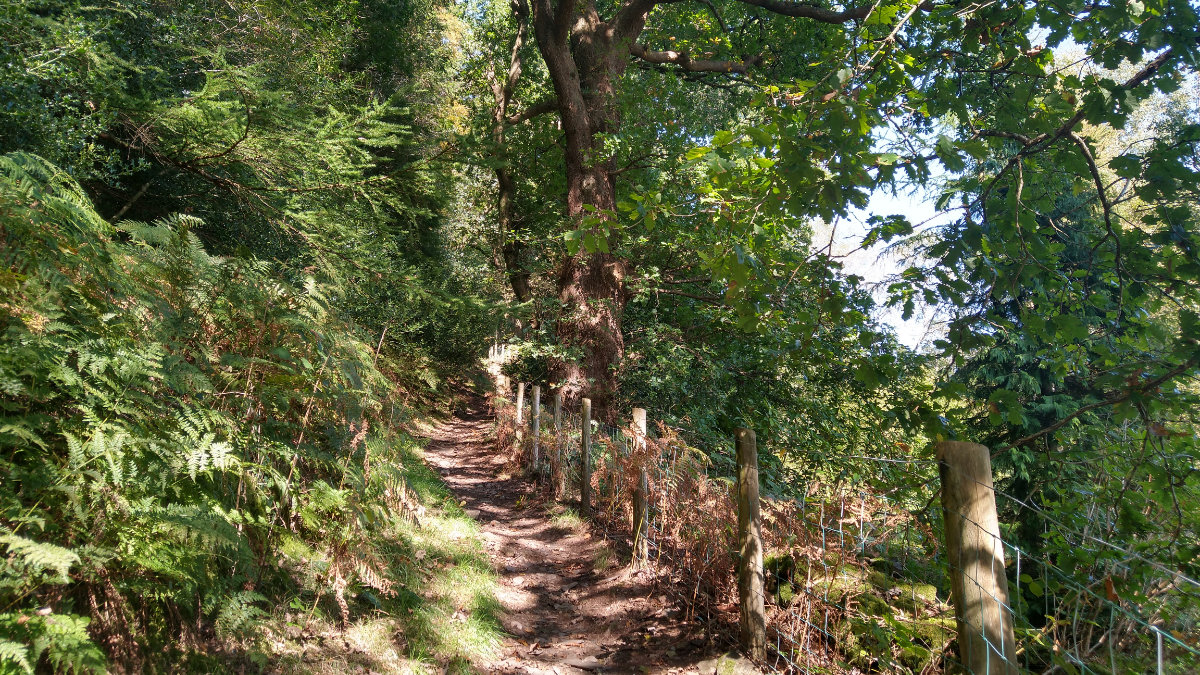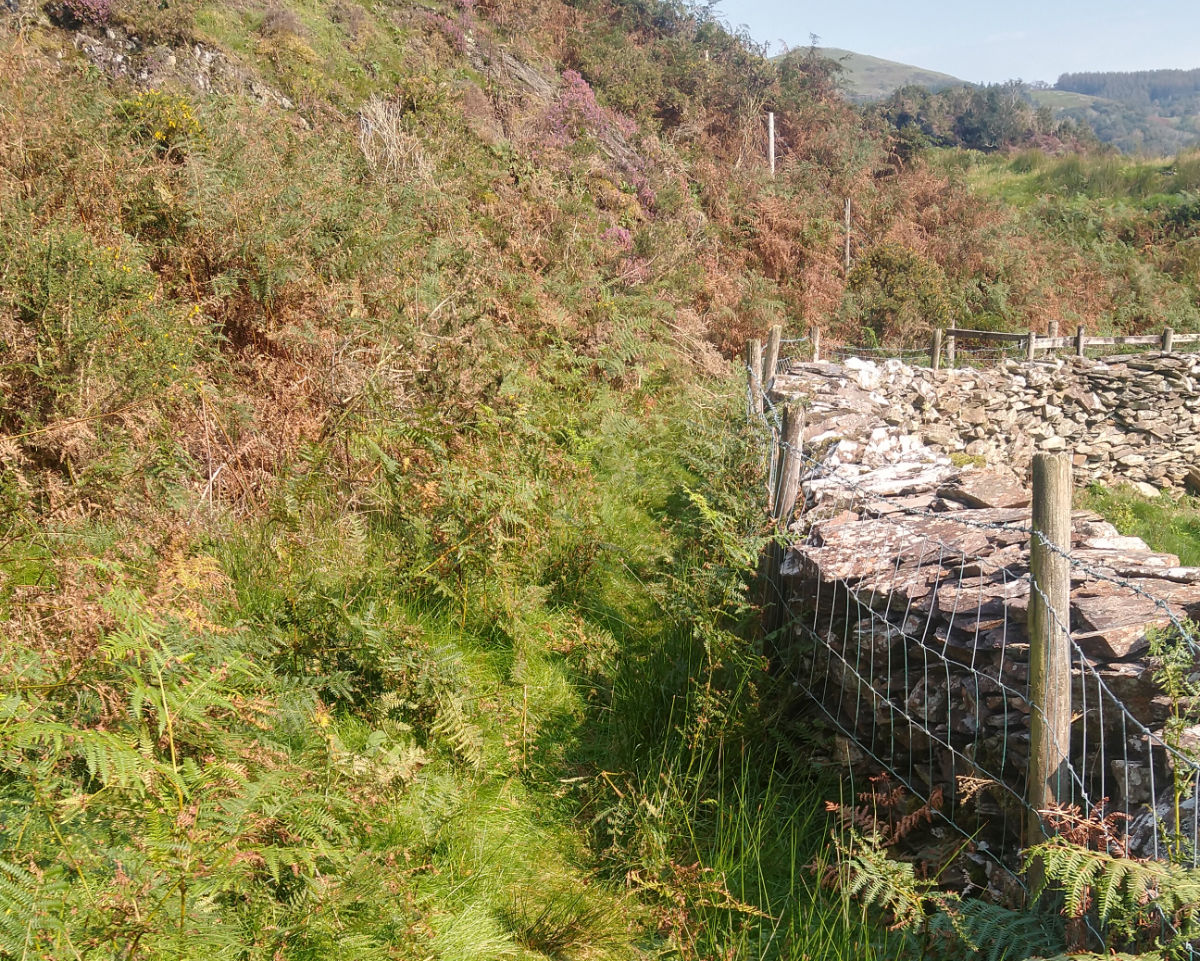 The climb up that carves into the hillside is flanked by woodlands to your left and farmland to your right; the hill will feel like it rolls on forever at a constant mind-numbing gradient but at least the gorgeous views will provide some motivation. There is not too much to tell you about this part of the walk, partway up there is a kissing gate that can be a bit snug if you happen to be wearing a big pack but otherwise just keep heading uphill until the terrain begins to flatten. On the plus side, the views do not take long before they start to look pretty spectacular. You may pass a split in the path that offers a much steeper route or a longer and smoother route - for this, we are following the smoother route to the right.
The first part is pretty easy to follow just keep the farmer's field on your right as you make your way onwards. Before long, your route will begin to get overgrown with bracken and you will need to pass by a couple of turnstiles. Keep going until the fields open up, you will be briefly traipsing through long undergrowth with ill-defined paths. You will need to aim for a farm gate that requires you to practically turn back on yourself to your left, as you do you will join a track that turns right and left again - on the peak of the left turn you will need to leave the track and return to the grassy paths. Once again, the route becomes a little bit ill-defined but just know you need to scale the hill on your left but you may want to circle around a bit to find the easier approach.
This is one of those walks where its best to have a map or GPS to follow because there are certainly times where you will round a corner and have no idea the appropriate route to take. The lake itself is also surrounded by thick ferns and you will need to trial and error your way through them, just keep heading upwards until you spot your target. Of course, this walk may be easier (or more difficult) depending on the level to which the paths have been trodden and how overgrown they have become - we took this journey during a particularly quiet period and found no desire paths to follow for a good chunk of this walk.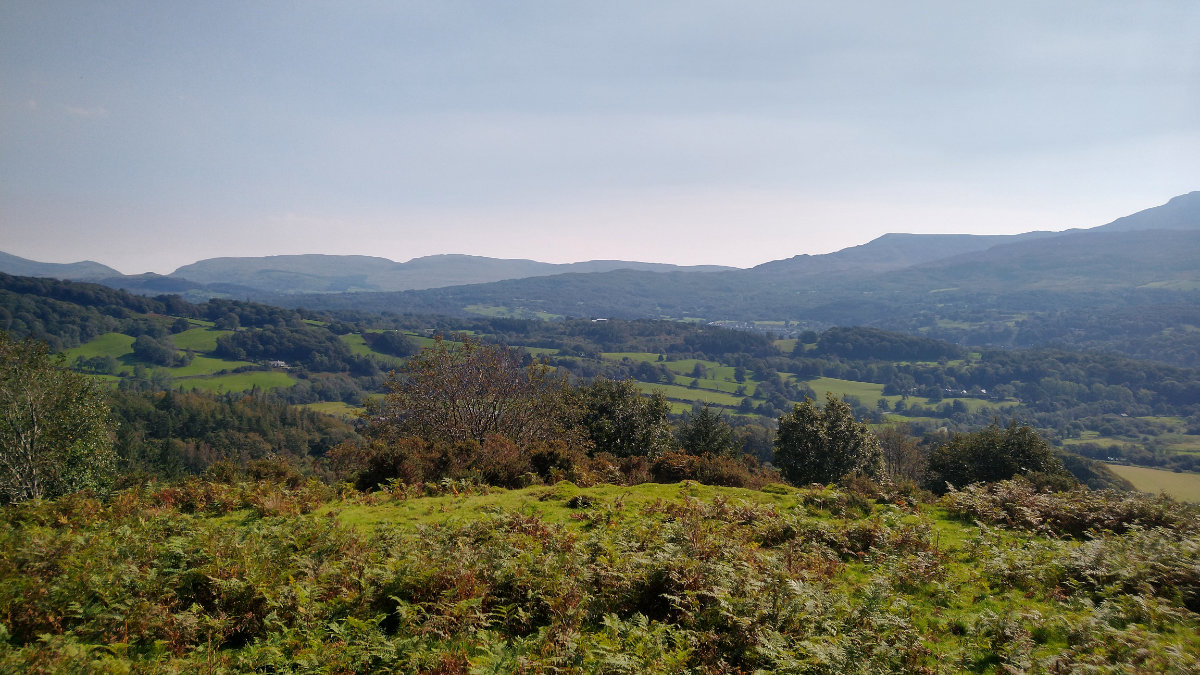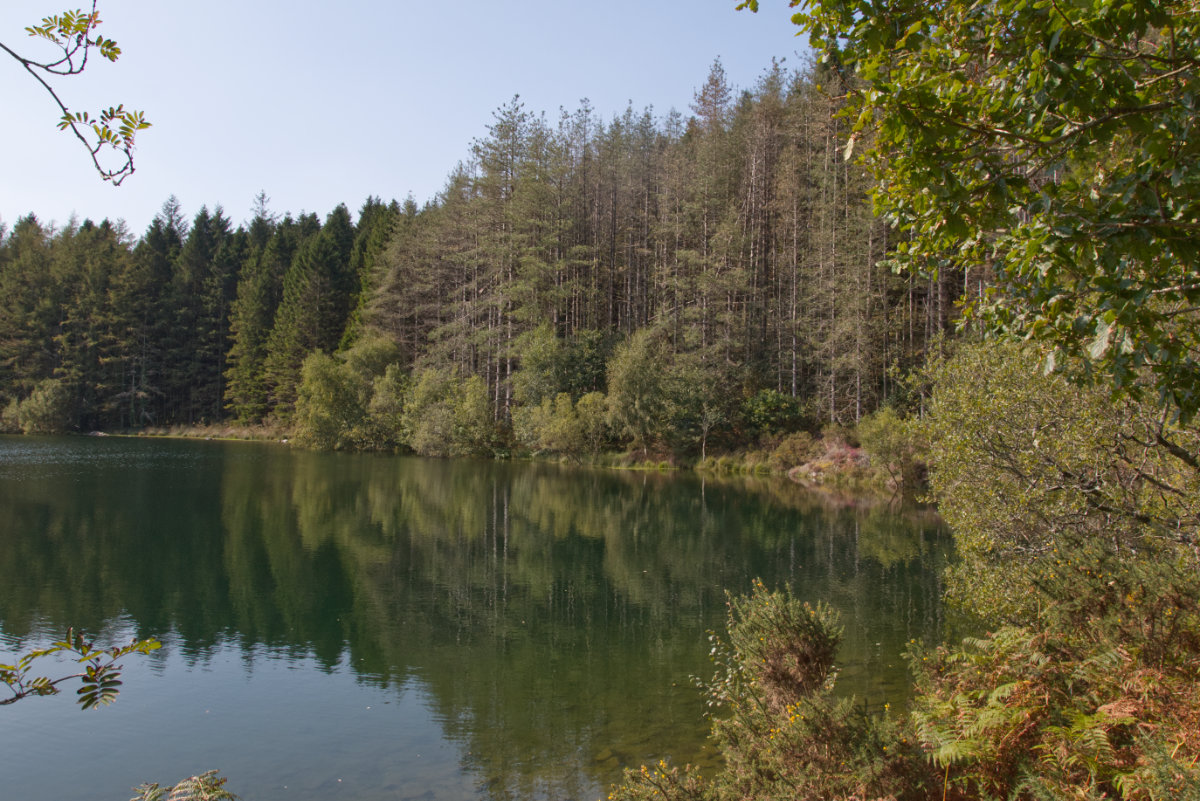 When you do finally find yourself at the lake you are certainly in for a treat, this is a wonderfully secluded spot so rarely visited by others you are likely to have it entirely to yourself. The area itself is full of colour and character, making for a great backdrop for any photos. Two clearly defined paths break away from the lake's edge, one goes past the right edge and another continuing forwards from the direction you approached - both have near limitless potential to explore the nearby hillsides, the gorgeous sprawling woodlands and the beautiful views on offer. Any route will make for an excellent choice so take a map with you and get out exploring!

It is amazing how littered the Welsh countryside is with lakes, and while it has so many colossal bodies of water to explore it is often these little hidden spots that can bring so much joy from their pristine peacefulness. As they are largely unvisited by tourists and untouched by construction they often feel so alive with nature that they have an infectious ambience to them that can leave you wanting more - this little walk is a terrific option for getting you started and then, should you want more, you are in an absolutely exceptional area to pick a path and get deep into the countryside. It is not just where you end up that makes this a great walk too, as it starts near the town of Dolgellau you could very easily follow other walks that surround this area and stitch them together into a grand day out.